Knuckle Boom Crane: The articulated hydraulic crane is one of the most versatile products when a crane is required. Cargo cranes help to load and unload trucks and other vehicles.
Truck-mounted cranes impress thanks to their easy handling and their high level of cost-efficiency.
Several pieces of equipment (winch, rotor, clamp, pallet) extend the range of application of the loading crane.
The most important industries are construction, transport logistics, emergency services, local authorities, waste management, mining and inspection, maintenance, cleaning of structures, buildings, and large machines, as well as leasing and business rent.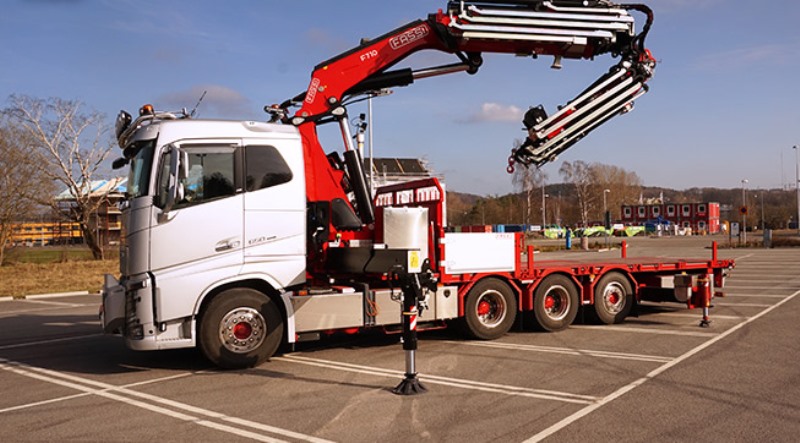 Hydraulic articulating cranes
Knuckle boom cranes are an amazing piece of engineering technology. Also called a loader crane, articulating crane, and a picker crane, the knuckle boom crane has changed the way people load and offload in a variety of industries.
It looks similar to the traditional straight boom crane, but the knuckle boom crane has two booms; the main boom and an outer boom. These two booms have a knuckle between them, which allows more options for the loader crane operator.
Articulating crane
Characteristics of the articulated crane: Steps to determine if an articulated crane is suitable for its application.
Not all lifting jobs are the same, so articulated cranes, some of the most versatile cranes available, are an increasingly useful option for customers who need lifting applications.
Often companies overlook these cranes in favor of telescopic cranes and other material handling solutions that are inefficient, inconvenient, or simply downright dangerous.
A leading manufacturer of truck cranes, truck service, hydraulic cranes, manipulators tires, and air compressors, provides the following guidance for articulated cranes.
With the wide variety of models available and applications between industries, the articulated crane can be the right tool to meet almost any customer's lifting needs.
Knuckle boom crane truck
Thanks to its crane's skills and efficiency, the joint handling of unique materials is often used in the construction, mining, railways, tires, energy, waste, and utility industries.
With operations above and below ground, both indoors and outdoors, the needs of the utility industry better epitomize the benefits of an articulated crane.
Hydraulic crane uses
First, it depends on where it will be used. For example, in the construction and transport industry, it is fitted onto a truck; for marine use, this crane is mounted onto a boat.
It can also be mounted on a dock or railcar, and its ability to fold up for storage during transport makes it a more versatile option compared to the traditional stiff boom crane.
The addition of these two knuckles on the crane allows for many more different uses compared to a straight boom crane. These knuckles also make it easier to fold into a smaller size, but at the same time, they can extend further to reach loads at a distance. This kind of "fold and extend" ability is missing in the traditional stiff boom cranes.
Uses and applications:
electric companies
They have to transport and place heavy transformers, and cranes joint can serve both functions.
natural gas companies
they use articulated cranes to collect and place pipes and tanks while facilitating navigation around obstacles and avoiding obstructions in residential neighborhoods.
Water and sewage
The water departments use articulated cranes to place vaults in the ground or steel plates on roads during the repair of water lines while avoiding obstacles such as traffic lights and power lines.
Mining
The mining market in Latin America has also experienced significant growth in the use of articulated cranes thanks to their ability to handle materials and lift heavy loads in tight spaces.
In these areas with height limitations, it is necessary to take into account that an articulated crane is more efficient since it can raise its maximum rating in a horizontal position.
Industry
Regardless of the industry, however, it is worth considering an articulated crane for any lifting work that requires a range of fewer than 80 feet that would benefit from added agility and payload delivery.
Advantages of hydraulic crane
Comparison with telescopic cranes:
Apart from the obvious difference between the straight arm of the telescopic crane and the segmented articulated boom of an articulated crane, the two differ in the load-carrying capacity and the lifting capacity range.
The telescopic cranes are designed to be stored on the bed of the truck, while the articulated cranes mounted on trucks can be folded firmly in one position, leaving plenty of space for the payload bed.
A vehicle equipped with an articulated crane therefore also transports the payload from point A to point B.
This eliminates the cost associated with a second transport vehicle that is often required when using other lifting solutions.
For operators familiar with telescopic cranes, the lack of a winch and the upper seat may seem inconvenient, but in reality, these attributes have their advantages.
The boom of an articulated crane is able to navigate directly to the payload without a winch, a capacity that eliminates the need for a winch while offering greater versatility.
However, if an application requires or would benefit from a winch – such as an accuracy of placing a load of 10 feet or more underground – an articulated crane may be equipped with one of these.
In the same way, most articulated cranes are now equipped and operated using a radio remote control, which provides the operator with greater visibility and ensures greater safety for the operator.
And while the articulation of the cranes of the past did not have a comparable reach to their telescopic relatives, the current IMT models have a maximum horizontal reach of 79 feet.
Hydraulic crane specifications
Technical specifications:
Many IMT articulated cranes have a power system plus a dual-arm link (DL), which is very suitable for long stretches and lifting in high positions with equipment (such as fly-jib and capstan) demanding.
In addition, the DL system provides precise and regular movements throughout the work area while offering the best lifting capabilities under almost any working condition.
Another common feature is "overdoing," which means that the working area between the main arm and the second arm is not less than 195 degrees.
Overdoing offers greater flexibility when working through narrow passages and under raised obstacles, the ability to lift maximum loads in all boom positions, and a lower overall height when the crane is stored in the truck body.
A key safety feature available on all models of IMT articulated cranes is the rated capacity of the limiter (RCL).
The mid-range and larger cranes are available with the new generation RCL 5300.
The RCL system monitors the moment of loading, operation, and operation of the crane.
Mobile lift crane
Overload and safety:
In an overload situation, the system notifies the operator and interrupts the distribution of oil functions of the crane, while allowing functions that reduce the load moment to remain operational.
The system not only monitors the safety during the operation of the crane but also the position of the crane during transport (stabilizers and boom position).
Additional features include a remote-controlled articulated crane equipped with an information center that controls the stabilizing and voting functions of the loader operating conditions, an internal hose routing system, continuous rotation, optional stabilizer solutions for each side, and an innovative design of flexible stowage support that secures the boom for transport but does not allow damage to the support.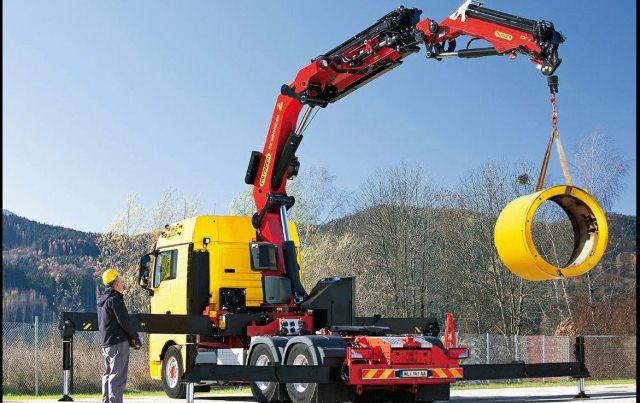 Lifting and crane
Cranes capacity table. How to choose an articulated crane:
Choosing the right articulated crane for the job starts with the answer to two questions:
How much are they usually lifted? And how far will the crane have to get to place it?
The alignment of IMT's cranes has a maximum range ranging from 15 feet to 71 feet and offers capacities ranging from 1,740 pounds (790 kg) to 38,185 pounds (17,320 kg) with a maximum range of 14 feet, 5 inches.
After deciding on a model, buyers must decide where to mount the crane on the truck.
For maximum load capacity, a uniform distribution of weight and full use of the crane, most operators choose to mount yours in the back of the truck's box.
The advantages of an articulated crane are many and articulated crane experts are available to consult on the unique lifting needs of customers.
Crane load chart
Excels in Tight Spaces:
For the loading and unloading of heavy cargo and machinery in restricted spaces, the knuckle boom loader crane has no equal. This kind of crane has proven to be very useful in Europe, where truck size restrictions are stricter, and roads are narrower than North America. However, it is also gaining more popularity in other parts of the world.
These types of cranes have been particularly utilized in the transport, construction, forestry, mining, marine, and petroleum industries. They may be small and easier to use in constricted spaces, but that does not make them any less effective because they can be used to lift cargo of up to and exceeding 60 tons. The knuckle boom can even be outfitted with a winch for additional lifting options.
Crane lifting capacity
What is the lift capacity of an articulating crane?
This depends on the buyer because different buyers have different needs. For example, there are small truck cranes that can be used to lift loads of as little as one ton while there are huge truck cranes that have a 60-ton lift capacity.
When you are searching for an articulating crane, let us know your lifting requirements and we will find a suitable crane for you.
knuckle boom cranes manufacturers
What are the most popular loader crane brands?
There are many different brands of loader cranes. The most requested brands are:
Hiab
Fassi
Palfinger
PM.
Atlas
Amco Veba
Bonfiglioli
Copma
Cormach
Effer
Ferrari
Heila
HMF
IMT
MKG
Pesci.
Hydraulic knuckle boom crane
Advantages of the hydraulic Knuckle Boom Crane
Payload Capacity
Greater Payload Capacity
Considering all the different applications that it can be used for; this is a light piece of equipment – light enough for the truck to carry its regular cargo and carry the weight of the mounted crane as well.
Cranes and lifting equipment
Horizontal Lifting
The articulating crane is excellent at lifting cargo horizontally, meaning that it can even be used in low clearance, tight spaces without causing any damage. Minimal space is needed to operate this crane. With the addition of a jib, the possibilities of the lorry loader are even greater.
Crane Attachments
The loader crane can be equipped with several different attachments at the end of the boom. Examples of these include buckets, pallet forks, brick/block grabs, log grabs, and more!
Crane boom configurations
Multiple Install Configurations
It could be on a truck, on a boat, dock, or railcar. Again, it really doesn't matter where you choose to install it because it is versatile enough to accommodate your needs. For example, on most trucks, the crane is mounted right behind the cab. In others, it is mounted on the rear of the truck to ensure that weight is distributed evenly on the axles.
No Travel Limitations
It can be installed on your truck; and that means that wherever your truck can fit, your truck crane will also fit because it is really part of the truck.
Easier to Load & Unload
The articulating loader crane allows the operator to load or unload the cargo with much less vertical clearance required compared to a straight boom crane. The option to rear mount the crane gives the operator the ability to load/unload a trailer towed behind the truck.
Knuckle boom cranes producers
Hydraulic articulating knuckle boom cranes producers:
PALFINGER cranes: Palfinger loader cranes are available from 1 to 150-meter tonnes. With more than 100 models the company is the world market leader in this segment. The most important industries include construction, transport logistics, emergency services, local authorities, waste management, mining, and the inspection/maintenance/cleaning of structures, buildings, and large machines as well as leasing and rental business.
JOMAC cranes: JOMAC builds knuckle boom cranes unmatched in quality, longevity, and durability. JOMAC knuckle boom cranes are designed and manufactured at Ohio headquarters using 100% American-made parts and labor.
What is a Knuckle Boom Crane?
What is the outreach of a good knuckle boom?
Again, this depends on what you want. For example, some have an outreach of only a few meters, yet others can reach over 30 meters. These are just two examples; there are varying outreach distances for different cranes.
How do I control the knuckle boom crane?
There are many options for the operator, including the remote control/wireless control, top seat control, stand-up control, and ground control. With more technology integrated into the operation of knuckle boom cranes today, you can even use a joystick to operate the crane.
More on this story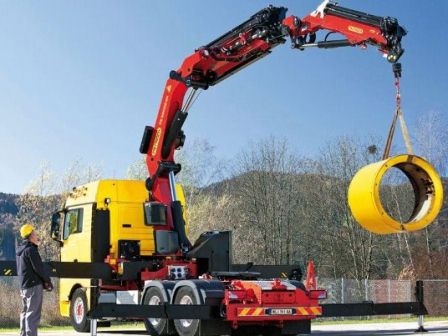 The boom of the knuckle crane is a device designed to lift and distribute loads suspended from a hook. They are equipped with a means of propulsion able to produce the necessary movement to enable their movement on public roads and land.
The most read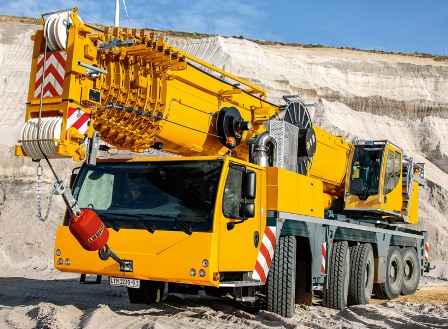 The parts of an industrial or construction telescopic mobile crane have the following main components: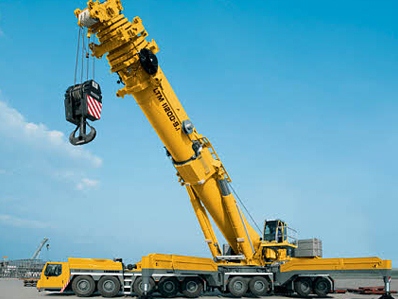 Giant Crane: Worldwide record of telescopic cranes, lifting of electric turbines, bridges, metal structures, LIEBHERR 11200