Most Americans tend to associate the Caterpillar Inc. brand with the heavy machinery that this company has manufactured for more than a century. But in Europe, it is known recently.
Metal toe boots and rough shirts designed for construction workers have become the latest fashion shout among young Europeans.
After backpacks and minivans, Cat brand clothing is the new piece of American romance with the open spaces that city dwellers around the world are adopting, including Latin Americans.
Caterpillar fashion apparel
In Europe, Cat already receives a very high rating, but the company also wants more customers to use their construction clothes at work to reaffirm its industrial image. Europe contributed more than half of the global sales of US $ 900 million of items licensed by Caterpillar last year.
Caterpillar says it is spreading to casual clothing primarily to boost its image among people who drive tractors and trucks. In order to expand the market share of work shoes, they are in the growing business of casual clothing.
Caterpillar merchandise
Caterpillar's future plans include the launch of a pair of limited edition jeans and the opening of stores in London and New York. Also, although this fashion is not yet in full force in the US, major stores in that country such as Urban Outfitters Inc. and Nordstrom Inc. sell Cat merchandise.
But Cat claims that he is not trying to make money with these products, but use them as a way to promote yourself. The idea is to take the brand to people who would not normally contact us.
Caterpillar shoes
CAT shoes combine the great durability of protective footwear with the comfort of casual style. Their selection ranges from professional work boots with steel toes, to slip on that is comfort footwear … and everything that is between the lines. Respected for its quality and durable construction, CAT (formerly caterpillar) offers shoes for the consumer who sweats it at work, and at the same time wants a comfortable driveway.
Carterpillar is the perfect shoes for any job. With steel tips and electrical hazard assessments, these boots are made for work .. period. Whether they are shoes to work in a factory, ports, or mines, CAT has it all.
Work shoes and boots have never lasted so long!
Durability and comfort are the main attributes and pride that Carterpillar uses when designing and creating a work boot or shoe. Work with total comfort and confidence in a CAT.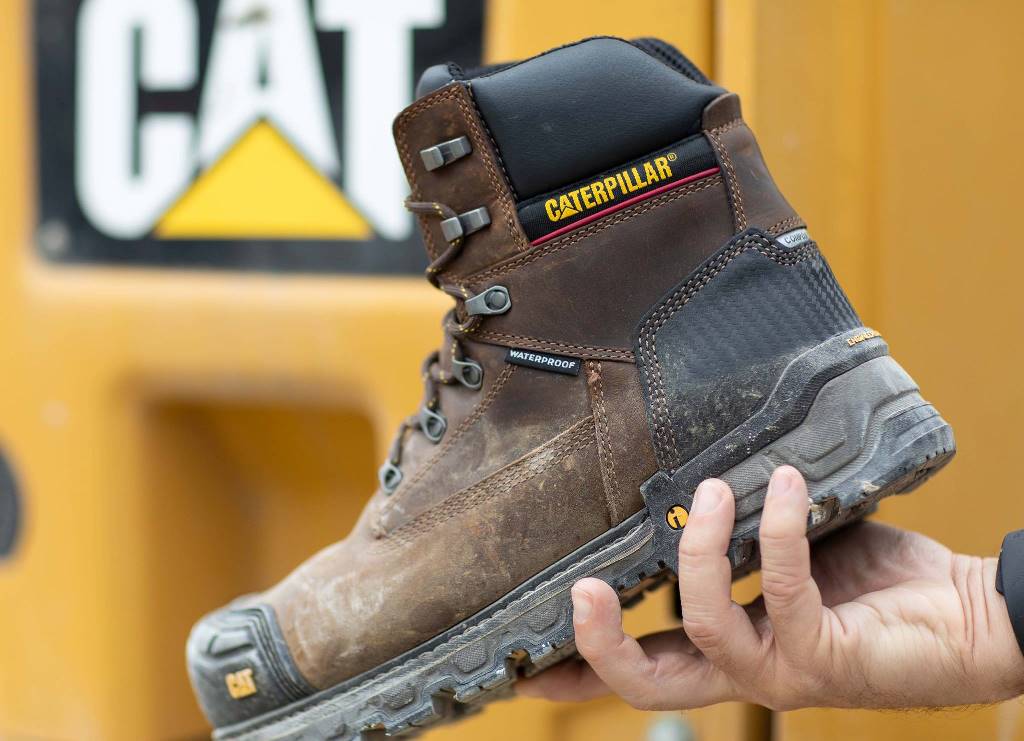 Caterpillar clothing
Caterpillar Jackets