Construction Equipment Rental: The year 2018 closes with a positive perception in the world of construction, construction equipment rental in the world maintains growth prospects for the entire 2019.
Before we get to the heart of the data from the confidence survey on crane rental this year, we would first like to thank everyone who provided their comments.
With this confidence survey, we are using our resources to provide an image of the global crane market, as well as a glimpse of what the future may bring. No one knows your industry better than you.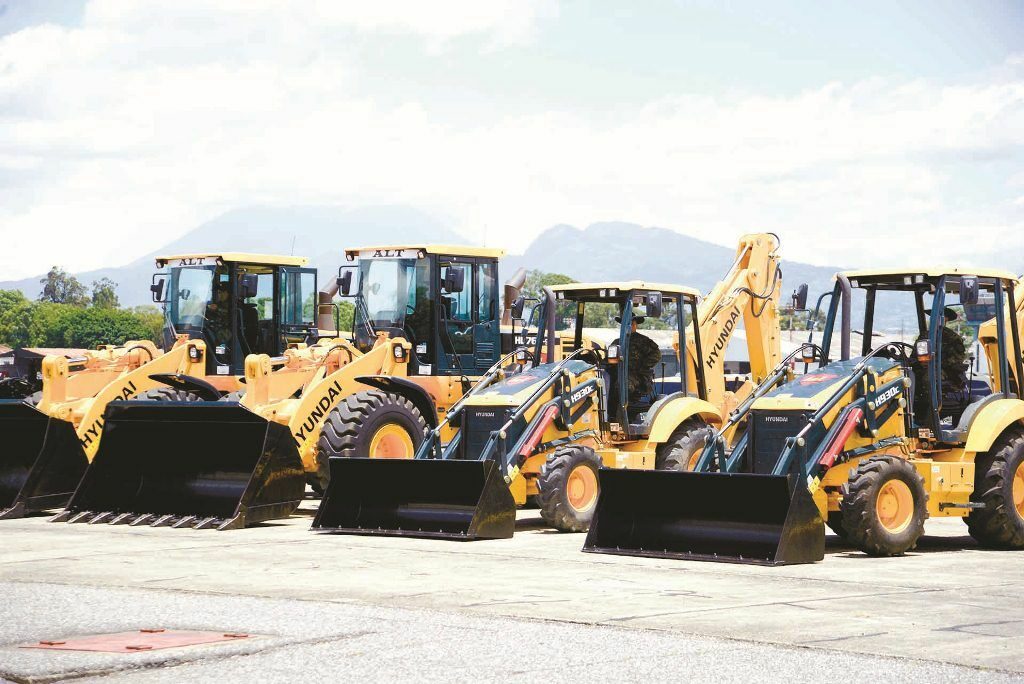 Construction machines
This year the response was excellent, with the majority of respondents from the Middle East, Asia Pacific, Australia, New Zealand, and North America.
We also have representatives from South Asia, Europe, Turkey, the Commonwealth of Independent States (CIS) and Central and South America.
To the results; Compared to last year, it seems that very little has changed in terms of companies' perceptions of current business conditions.
Most respondents still think that business conditions are improving, followed closely by those who think that conditions are stable.

Equipment rental
Conditions of business in construction:
Improving 44%
Stable 39%
Deteriorating 17%
The number of people who think that conditions are improving is 44%, only 1% more than last year. There was also a slight increase in the percentage of companies that reported that business conditions remained stable, by 4%, to a total of 39%, while the number that says that business conditions are deteriorating decreased compared to the figure last year, 5% less, to 17%.
What underlines this growing positivity in the general business environment is the results that directly compare the commercial activities of the companies in the last 12 months.
How does your commercial activity compare in 2018 compared to 2017?
Improving 58%
Stable 20%
Deteriorating 22%
Here, the majority of respondents, 58%, indicated that their business activities had improved. This is a huge increase of 28% on last year's figure.
A fifth (20%) of the respondents reported that their business activity remained stable, a decrease of 29%, due to the increase in the numbers who believed that things had improved, and there was an increase of only 1% in the that reported a deterioration in business (a total of 22%).
Therefore, the scales seem to be tilting in the right direction, although complacency should be avoided since 22% is still a considerable percentage.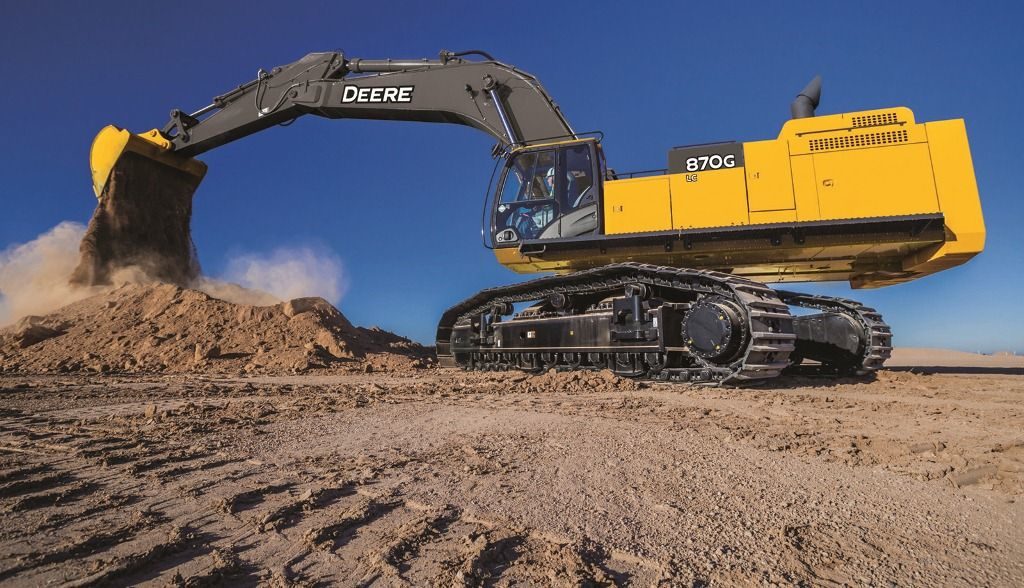 Construction companies
What are your expectations for business levels in 2019?
Improving 58%
Stable 36%
Deteriorating 6%
Continuing with this vein of optimism, expectations for business levels in 2019 are high:
58% of respondents

believe that companies will continue to improve. This is 10% more than last year.
However, optimism compares closely with a considerable number of more cautious respondents where: 36% thought that business levels would remain stable (almost identical to last year's figure of 35%);
Following this trend, only 6% expect business levels to deteriorate. This is much better than last year's result, where 17% predicted a decrease.
What will be the level of capital expenditure in your fleet next year (2019) compared to this year?
Greater 43%
Same 46%
Lower 11%
43% of respondents said they plan to spend more money on their fleet in 2019 than in 2018, an increase of 4%
46% planned to spend the same in 2019 as it did in 2018 (2% less than the previous year's figure).
Only 11% of respondents planned to spend less on their fleet in 2019 compared to 2018. This is a 2% reduction from last year.
Building Companies
In the next year, will your company increase or reduce the number of employees?
Increase 51%
There will be no changes 40%
Will reduce employees 9%
In line with this, 51% of companies plan to increase the number of employees,
with 40% without predicting any change, and the same number as last year,
only 9%, hoping that the number of employees in your company will be reduced in the next year.
This contrasts with last year when only 22% of respondents said they expected the number of employees to increase. However, despite the modest optimism, some family complaints emerged in the comments section of the survey.
Renting Construction Equipment
An anonymous respondent from a family-owned crane rental company stated that the greed of larger rental companies threatens to upset the balance. "In Ireland, the rental of mobile cranes is just a race to the bottom," he wrote.
"And the contract lift is a joke, the larger companies are cutting rates, killing small businesses."
The low rates also caused discontent for a respondent in Pakistan, but for a different reason. "Here in Pakistan, the rental market is very difficult," he wrote. "Most of our customers prefer low prices instead of security.
This makes it difficult for us to compete as we try and maintain safety standards as our priority. "This preference for low price over security is one of the main reasons why rental companies prefer to buy old models instead of new models."
Another respondent also from Pakistan added: "With the introduction of Chinese cranes in the market, the investment has gone from old used cranes, such as Kato and Tadano, to new ones, such as Sany."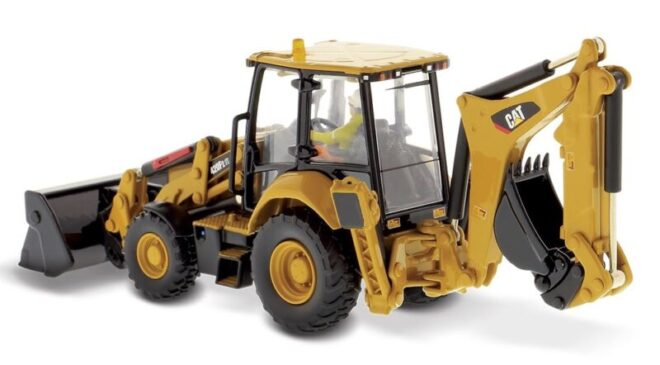 Equipment Leasing
Review of the rental rate
Given the improved optimism that was highlighted earlier, the increase in market confidence seems to have translated into higher rental rates for all types of cranes in the last 12 months.
What is the forecast for the change in rental rates in the next 12 months?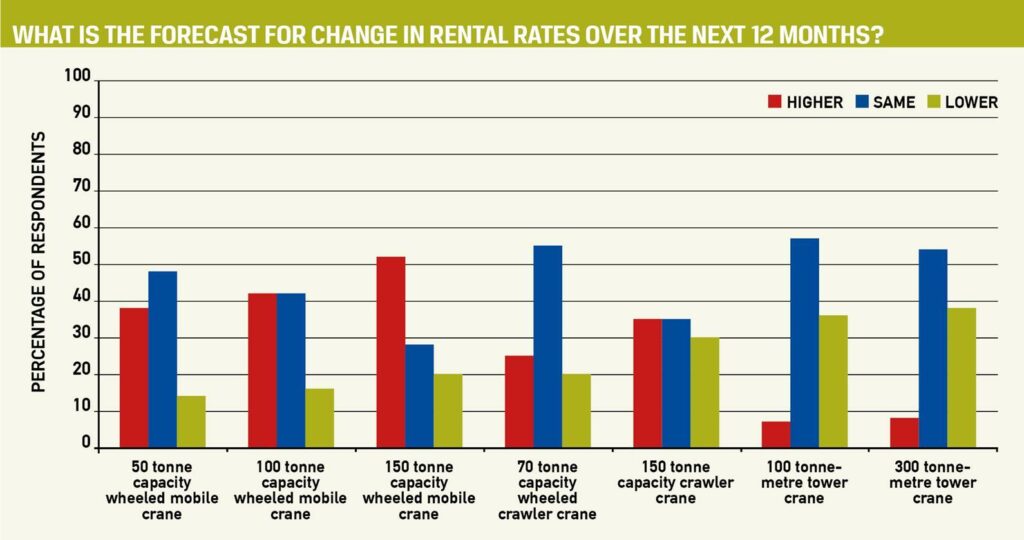 In the sector of mobile cranes with wheels, the number of companies that said that the rates of cranes of 50 tons of capacity increased by 16%, from 22% in the survey from 2018 to 38%.
There was also a 24% increase in the number of respondents who said rates were higher in the sector of mobile cranes with wheels of 100 tons capacity, from 18 to 42%, while in the capacity class of 150t, 33% more companies said they are now loading
Higher rates compared to last year's figures. In the crawler cranes sector, we examined the capacity categories of 70 and 150 tons, where 16% and 26% of respondents said they had increased prices.
And in the rental of tower cranes, last year none of the companies operating in the 100-ton-meter sector said it had increased rental rates, while this year 7% said rates had increased.
The only category that opposed this trend was the tower crane segment of 300 tons per meter, where only 8% of respondents in this year's survey received higher rates compared to 25% in the 2018 survey.
Crane Rental
Forecast of the rental rate
Looking forward to the next 12 months, most rental companies said they plan to keep their rates the same. Among the companies that plan to increase or reduce rates, there are more plans to increase them than to lower them.
This was, in general, the trend also demonstrated last year. Looking more closely, we can see that in the category of mobile cranes with wheels only some small changes have been made compared to the figures of last year.
In the capacity category of 50 tons, 34% of companies forecast higher rental rates in the next 12 months, a decrease of 7% over last year.
In the 100-ton category, 38% forecast higher rental rates in the next 12 months, an increase of only half a percent from last year.
And in the sector of mobile cranes of 150 tons, 42% predicted higher rates compared to 40% last year.
In the crawler cranes sector of 70 tons, 33% of respondents forecast higher rates, the same number as last year,
While in the 150-ton category, 32% predicted higher rates compared to 33% in 2018.
In the tower crane sector, a smaller number of respondents said they planned to increase rates this year, since 8% of the two sectors surveyed predicted high prices, compared to:
16% in the category of 100 tons per meter and
28% in the category of 300 tons per meter in 2018.
Uses of crane
Utilization:
Stable 60%
Improving 31%
Deteriorating 9%
The answers to our usage questions showed that the
The majority (60%) of the owners consider that the use of fleet time is stable. This followed
one (31%) who thinks that the use is improving, and
the rest (9%) believe that it is deteriorating.
In general, this is a steep increase of 24% in those who think that utilization is stable compared to last year.
Mobile crane
When observing the changes in the utilization during the next 12 months, in the sector of mobile cranes with wheels, the respondents in all the categories think that the rates will be higher:
57% in the 50-ton capacity sector
52% in the sector of 100 tons and
48% in the sector of 150 tons.
This is higher but not much, than last year's figures (50%, 47%, and 43%, respectively).
Crawler crane
In the category of crawler cranes, the number of respondents who said utilization rates will improve in the next 12 months has also increased:
a capacity sector of 70 tons has increased by 7%, up to 47%; Y
a capacity sector of 150 tons has increased by 4%, up to 42%.
Tower crane
However, tower cranes are opposed to this trend, since there are fewer rental companies that expect higher utilization rates in the next 12 months compared to last year.
the sector of 100 tons-meter has decreased by 6%, to 27%,
the sector of 300 tons-meter has decreased by 14%, to 36%.
But this is not necessarily bad news since the change was offset by an increase in the responses indicating that the rates will remain the same instead of decreasing.
In fact, in general, the percentage of respondents who said utilization rates were lower decreased compared to last year.
World economy 2019
When reviewing the results of this year's rental confidence survey, it seems that the general trend of cautious optimism identified last year continues, perhaps tempered by recent negative economic experiences and uncertainty for the future.
It will be interesting to see how this develops during the year before the next survey.
Construction equipment rental prices
Benefits of Renting Construction Equipment
Renting construction equipment has increased in popularity for a variety of reasons. A few key contributors to the growth of equipment rentals include the rising cost of purchasing equipment, and an unpredictable market, which has forced construction companies to find ways to save money wherever they can.
In many instances, renting has become a viable option for many companies, and provides them the ability to cut costs and run a more financially stable construction business. Here are some benefits that your company will see if you decide to begin renting construction equipment.

Repairs and maintenance expense
Less Maintenance and Repair Costs: When you own equipment, you also have to consider the cost of maintenance and repair. Although maintenance and repair are still important for rental equipment, costs will be significantly lowered compared to purchased equipment.
Vehicles and heavy machinery still require significant upkeep and maintenance in order to operate safely and at an optimal level. When purchasing equipment, companies must consider the maintenance and repair costs as well. With rentals, the time and labor costs associated with maintenance and repairs are lower and more manageable.
Rather than worrying about maintaining a piece of equipment for its entire life-cycle, leasing removes this extra stress from your already busy schedule. Equipment rentals allow you to focus on the near future rather than taking the time to plan out a long-term maintenance plan.
Initial purchase price
Avoid the Initial Purchase Cost: Purchasing brand new construction equipment is extremely expensive and can make a huge impact on how your company's budget. Moreover, purchasing equipment is a long term investment that ties you down to particular equipment items. Renting or leasing equipment avoids the upfront costs associated with purchasing and allows businesses to better allocate their financial resources.
Project specific vs wrap up
Project-Specific Rentals: Typically, construction companies are balancing a number of projects at once. Rather than incurring logistical costs of transferring equipment and sharing them among multiple jobs, consider renting specific pieces of equipment for particular projects. This eliminates any logistical delays that you may experience and provides each Jobsite with the appropriate resources to get the project finished in an efficient manner.
Market fluctuation
Shielding From Market Fluctuation: The construction sector is dynamic and many things may influence the market. Rising or sinking costs of equipment or the number of jobs available are all out of your control. Renting equipment is able to cushion your company from any unpredictable financial downturns that may arise. Rather than committing to a piece of equipment, leasing allows for a flexible option that makes it easier to handle the rise and fall of market forces.
Straight line depreciation
No Depreciation Costs: When you own machinery, you incur considerable depreciation costs. Reselling equipment, and maintaining it as long as possible, requires quite a large investment on top of your upfront purchase. As value continues to depreciate, it makes it more difficult to recover the cost of your initial investment. Although all companies operate differently, consider renting construction equipment to avoid losses associated with depreciation. To better manage depreciation and other issues that may arise, see how construction software can help maximize utilization.
Storage equipment
Solve Equipment Storage Issues: With owning equipment, companies must-have storage solutions in place to keep equipment when it is not in use. Equipment that is not stored properly or exposed to harsh weather condition may depreciate faster. Additionally, warehouse or storage space is an additional cost for construction companies. If you negotiate with vendors or suppliers regarding how long you need a rental, your company may not need to worry about long-term storage. This saves you the time needed to plan out the logistics, as well as the cost of storage. Furthermore, warehouse costs can be extremely high, especially if you have a fleet of machinery. In contrast, leasing has the ability to take this inconvenience away.
Transport logistics
Renting equipment saves you from having to transport machinery to project sites. Transportation can take a long time, affecting the productivity and efficiency of a project. Moreover, the time spent waiting for equipment can cause delays and impede the progress already made on job sites. Renting allows you to avoid this burden and provides a more reliable equipment option by keeping pieces onsite.
Heavy equipment rental
How much does it cost to rent an excavator?
The rental cost of an excavator is dependent on several factors including the location of the construction site, the make, model, and size of the excavator, and the length of time that the equipment is being rented for. Generally speaking, excavators can cost anywhere from $150 to $1500 a day.
How much does it cost to rent a backhoe for a day?
Renting a backhoe for do-it-yourself use typically costs $100-$200 for half-day or full day rental of a small or mini-backhoe; larger models typically rent for $200-$350 or more a day or $500-$1,500 or more for a week.
How do you calculate equipment rental rates?
To calculate a rental, you would multiply the total cost of a piece of equipment x 5%/month x 13 x 80% to arrive at the estimated annual rental dollars a rental company wants to achieve. By doing this, they would generate a 35% to 40% gross profit, which includes maintenance, insurance and the limited fuel they fund.
How much does it cost to rent a bulldozer?
If you need to rent an 80 hp bulldozer on a weekly basis, this will cost you around $1,540 and the monthly rate for the same bulldozer will be around $4,600. If you want an 80 hp bulldozer with wide tracks, this will cost you $630 for a daily rental, $1,700 for a weekly rental and $5,000 for a monthly rental.
The most read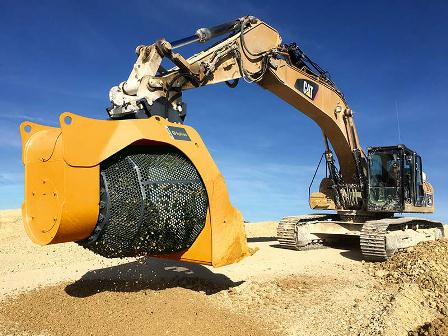 Hydraulic Excavator: brands and models, characteristics, the capacity of the bucket, how to operate a construction machine, types and models. Construction crane
More on this story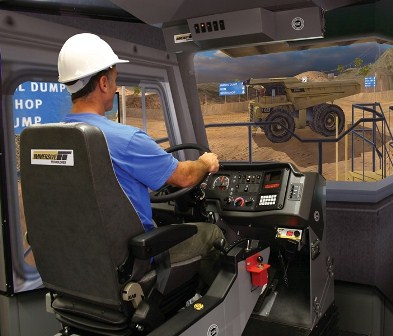 Heavy Machinery Simulator: What is the methodology, how a course for heavy machinery is developed. Programs and software for cranes and lifting.