The Liebherr Group recorded a turnover of $ 11,850 million for 2018, an increase of 7.5 percent or $ 830 million compared to the previous year.
Sales of construction and mining equipment increased by 10.8% to ($ 7,730 million). The best results in this segment were mobile cranes, earthmoving and mining.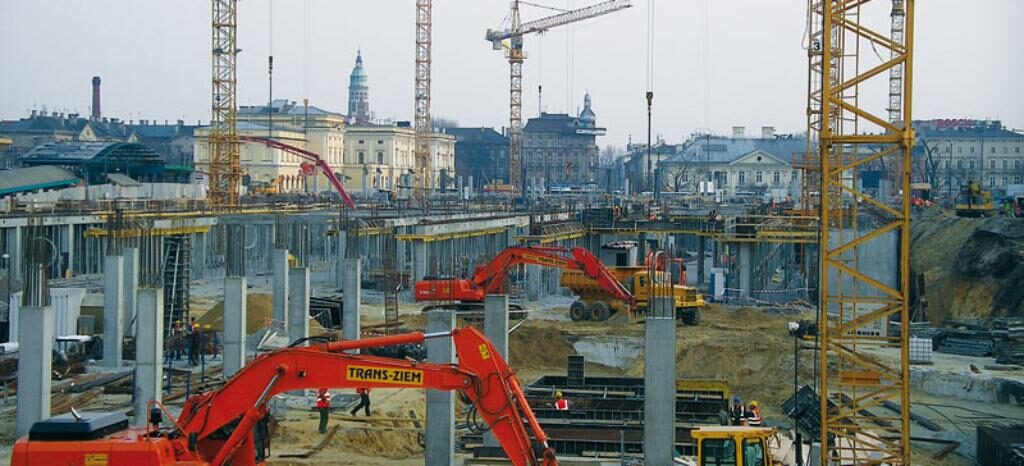 Heavy Equipment for Sale
Europe saw higher demand, especially with renewed growth in Germany and positive performance in France and the United Kingdom, Liebherr said.
Other notable positive contributors were the United States, Australia, and China. The net profit in 2018 ($ 361 million) was slightly higher than the previous year.
The fluctuation of the exchange rate had a negative impact on the financial result, the company said. Throughout the year, another 2,300 employees increased the workforce worldwide to 46,169. An investment of ($ 658 million) was made in research and development, mainly for new products.
The production, sales and service facilities received an investment of ($ 931 million), an increase of ($ 57 million) compared to the previous year.
Construction equipment for sale
Looking ahead, Liebherr said he expects an additional increase in sales revenue for 2019 without any sign of an impending recession.
In a joint statement, Liebherr board members said: "We can look forward to the next financial year with great confidence. According to the latest projections, the rise in the global economy is expected to continue.
We start the year with a good order book and plan to launch numerous new products and solutions to the market. In light of all these factors, we expect to see higher revenue growth, and it is very likely that our workforce will continue to grow. "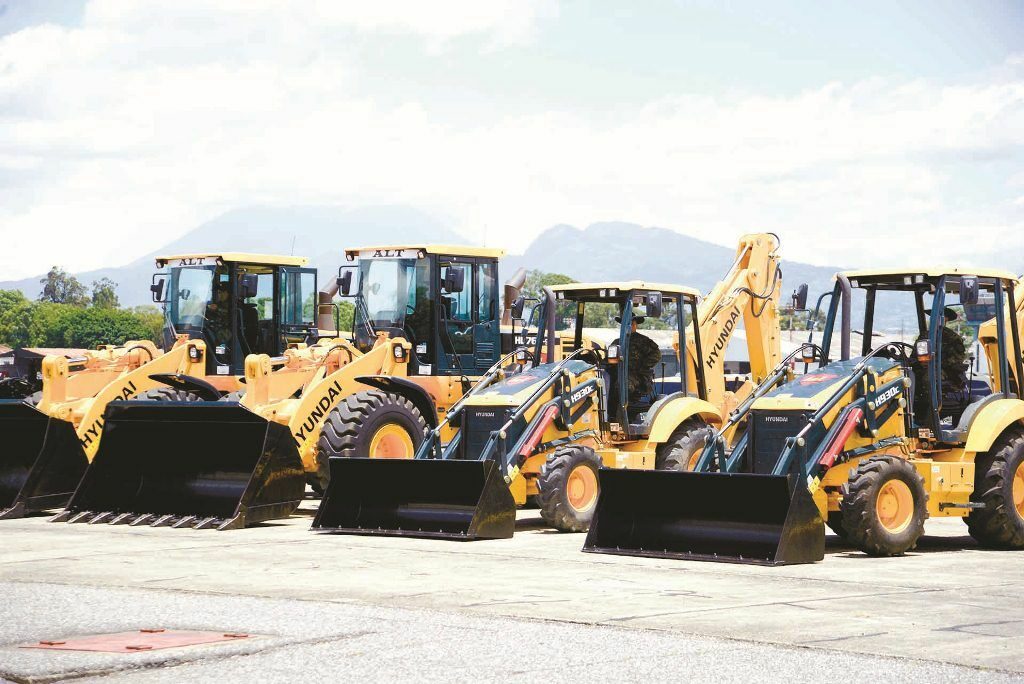 Heavy machinery for sale
Worldwide equipment sales reached a record
Global sales of construction equipment reached a record high of 1.1 million units in 2018, with a retail value of approximately US $ 110 billion, according to data provided by construction specialists.
This eclipsed the most recent highs of 2011, the peak of the Chinese stimulus spending boom, and 2007.
Continuing with the trend observed in 2017, there was a generalized improvement in equipment sales worldwide last year, with increases in North America, Europe, and Asia.
Chinese construction equipment
In China, sales of construction equipment, including mobile cranes, grew by 37% in 2018.
This followed the 81% increase observed in 2017 and brought the market to 343,817 units. This was the biggest demand for equipment in China since 2012 and established the country once again as the largest market in the world.
India also had a remarkable year. Sales of construction equipment, including mobile cranes, grew by 35%, the third consecutive year of robust growth.
This brought the market to a record high of 98,204 units, approximately 44% above the previous maximum in 2011, and more than double the demand observed only three years earlier during the cyclical point of 2014 and 2015.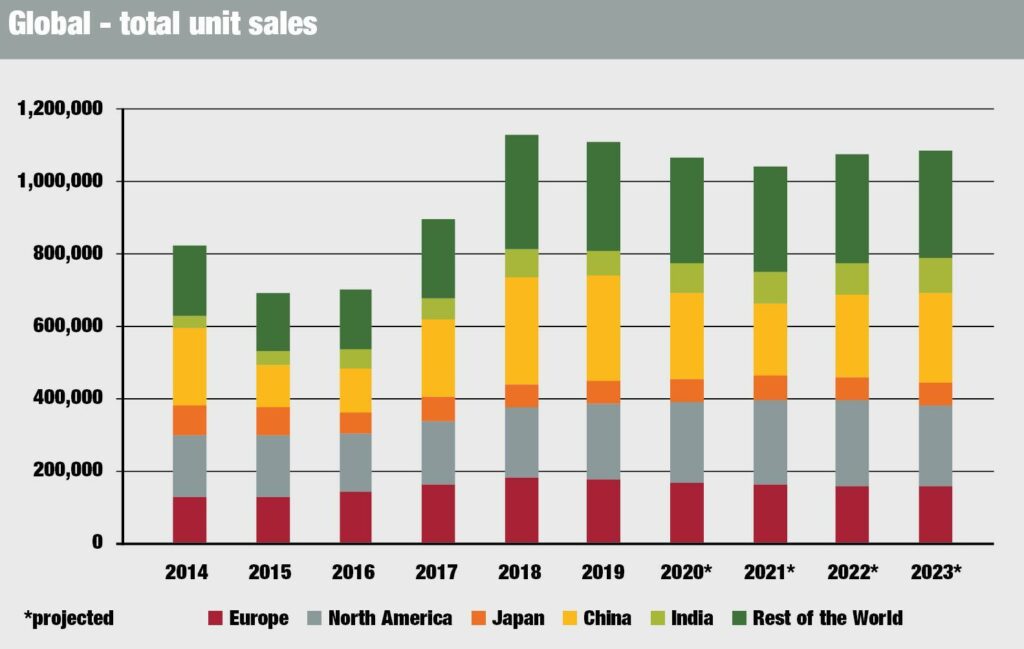 Euro machinery
Meanwhile, sales in Western Europe reached their highest level for a decade in 2018, with a 10% increase to 177,694 units.
Demand increased in 14 of the 15 largest markets in the region, with particularly good sales in Germany and the United Kingdom.
The only time the German market has been so strong was at the height of the post-reunification construction boom of the early 1990s.
Heavy construction equipment
Heavy machinery for sale in the United States
Equipment sales in North America also improved last year, with the growth of 13% bringing demand to about 195,500 units.
The only disappointment among the largest markets in the world last year was Japan, where sales fell 5% to 63,700 machines.
While 2018 is likely to represent the peak of the current cycle, specialists forecast only a moderate decline in global demand this year. Sales are expected to remain above 1 million units, which would be only the fourth year in history that has been achieved.
The outlook for the next few years is for demand to remain at good levels. However, this bright outlook could be threatened by unexpected political and economic events.
The key findings of the new data and the forecast will be discussed at the information session in April 2019.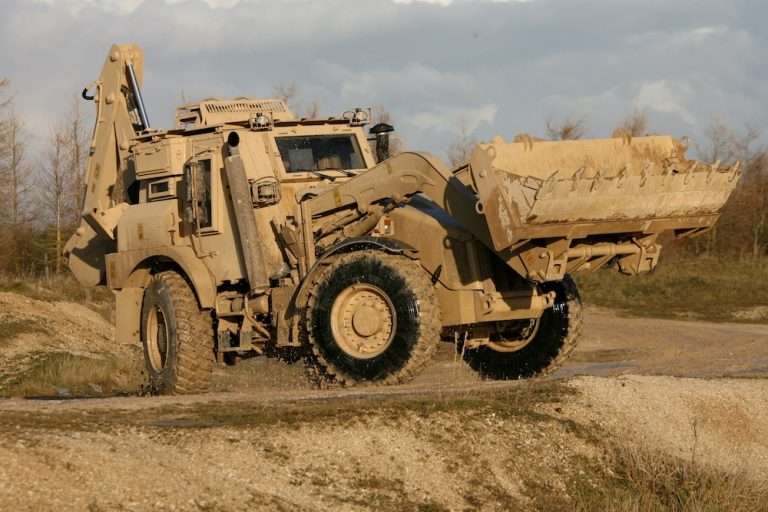 Online construction equipment auctions
Are you in need of construction equipment for your new or existing construction business?
If so, finding affordable machinery can be next to impossible. However, if you are open to considering the benefits of used construction equipment, you may be able to save some money to invest in other areas of the business. If you are interested in lowering startup costs for your construction business, keep reading below to learn the best places to shop online for used construction equipment and heavy machinery.
Ritchie brother auction
Equipment One by Ritchie Bros. Auctioneers is an excellent place to buy used construction equipment online. You can use the site to search for wheel loaders, dozers, excavators and skid steers for sale, among many other construction tools. Once you find the make and model you need, you can place a bid to begin the negotiation process. If you want to search from a wide selection and have the ability to negotiate, Ritchie Bros. Equipment One is a great website to consider.
Machine finder auction
Machine Finder is another great place to find construction equipment for sale online. This service helps you locate used construction equipment from all over the country. You can use MachineFinder to search dealer inventory for used construction equipment like motor graders, 4WD loaders, crawler dozers and more. All of the offerings on the site are certified pre-owned. You can rest assured that any heavy equipment you purchase from MachineFinder is of the utmost quality and will not require constant repairs. If you want to be certain your used construction machinery is safe and reliable, consider shopping on the MachineFinder website.
Empire cat used equipment
Empire CAT is the perfect place to buy used heavy machinery and other construction equipment if you want to have high-end equipment without the hefty price tag. You can buy used Empire construction machinery on the site, as well as find options for appraisals and consignment for your own used equipment. This website provides an extensive selection of used heavy equipment for sale, all from the CAT brand. If you prefer the brand name but cannot afford CAT equipment prices, consider shopping for used machinery on the EmpireCAT website.
Construction equipment auctions
If you own a construction business, you know that buying heavy machinery and other equipment is outrageously expensive. However, you can stay under budget by shopping for used construction equipment online.
When construction companies are relocating, you can benefit from those costs. Consider shopping for used heavy construction machinery using one of the websites mentioned above. You are sure to find what you need at a price that you can afford.
How do I sell heavy equipment?
How do I sell heavy equipment?
You have heavy equipment or trucks to sell, and, like most equipment sellers, you want top dollar. Considering most heavy equipment demands a significant outlay of cash to purchase initially and to maintain indefinitely, who wouldn't? So it only seems reasonable to want to recoup a fair amount of your investment when it comes time to sell.
Whether you are selling one item or a fleet of equipment, take some advice from us.
We know the equipment, we know equipment buyers and we know what it takes to strike the best deal. Take a look at our top 10 list of tips for selling heavy equipment and trucks.

1. Know what your equipment is worth
2. Research selling methods
3. Go to a pro
4. Show the value of your equipment
5. Target buyers wisely
6. Be transparent
7. Screen buyers
8. Take advantage of tax breaks
9. Minimize uncertainty
10. Establish a relationship for future deals
Where can I sell construction equipment?
Renting construction equipment is a popular trend that's growing in the construction industry.
But rentals can only go so far sometimes, it makes more sense to buy. The five factors you should consider: are your current financial situation, the cost of owning versus renting, the length of a project or job frequency, equipment availability, and fleet management and inventory control.
Buying heavy construction equipment isn't an easy purchase for many construction business owners. The purchase can be hugely expensive, even into the high five and six figures, and risk if owners haven't worked with the equipment before.
To help avoid some of the perils of buying heavy construction equipment, we've assembled a list of seven websites that offer affordable deals for new and used options.
Construction Equipment Guide
Ebay
Equipment Trader
IronPlanet
Machinery Trader
Mascus
Ritchie Bros Auctioneers
More? Buying construction equipment is a daunting and costly endeavor—it makes sense that so many construction owners are careful to pull the trigger. Check out these seven websites to make your construction equipment purchasing decisions a little easier.
How do I become a heavy equipment operator?
Becoming a heavy equipment operator typically requires a high school diploma or equivalent. Some type of training from a vocational school would also be a plus in landing your first gig. Most heavy equipment operators begin their careers operating lighter equipment under the supervision of a more experienced operator.
The most read
More on this story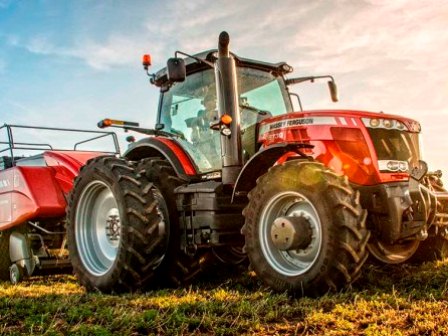 The pressure to reduce input costs for agricultural products has led to an active market for quality used machinery.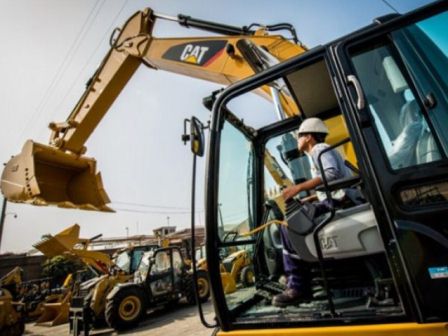 What does Heavy Machinery Operator do?
What do you need to handle a crane?
What is the job of a heavy machine operator?