Heavy Equipment Training:
What does Heavy Machinery Operator do?
What do you need to handle a crane?
What is the job of a heavy machine operator?

The Heavy Equipment Operator Training course well prepares students for professional construction work as Heavy Equipment Operators. Also, know as:
Heavy Machinery Conductor
Forklift Operator
Heavy Machinery Conductor Assistant
Hydraulic Excavator Operator
Backhoe Operator
Frontload Operator
Asphalt Extender Machine Operator
Operator of public works machinery
Asphalt Machine Operator
Roller Operator
Compactor operator
Crane operator
Mobile Crane Operator
Tower Crane Operator
Mixed Backhoe Operator
Operator Dumpers
Asphalt Cutting Operator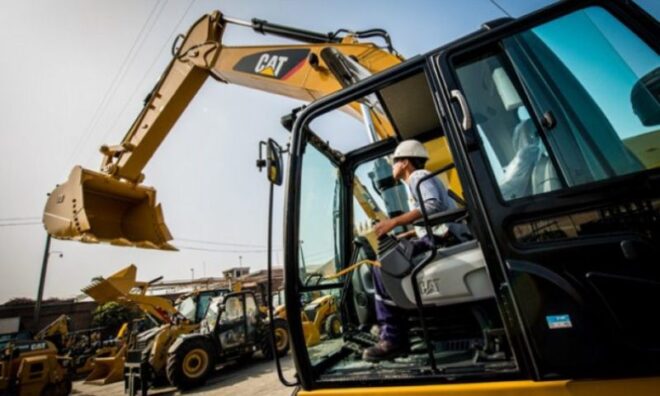 Heavy equipment operator school
Heavy equipment training can introduce you to a big world of satisfying opportunities. Here's why: The tradesmen and women who work with large mobile machinery contribute greatly to making the way we live possible.
Heavy-duty vehicles and machines play a huge role in creating, maintaining, and delivering almost every basic thing we rely on today. Without them, we'd have far fewer roads, bridges, buildings, and airports. We'd have a smaller selection of food in the grocery store. And we'd have a lot fewer stores, period. Even the energy we use to light our homes and drive our cars would be scant or non-existent.
Our modern lifestyle requires a staggering amount of heavy equipment. The mechanic school offers one way to begin working with such powerful technology. And machine operator training offers another. A lot of people even end up pursuing both areas since they go hand in hand
Can you picture having a job with major impact, excellent income potential, and plenty of engaging activity every day?
By being one of the tradespeople who specializes in machines that do the heavy lifting, you can attain exactly that.
Heavy machinery operator
Description A Heavy Machinery Operator: handles equipment used in the construction and maintenance of:
roads,
bridges
airports,
oil pipelines,
gas pipelines,
buildings and
other works that involve erecting structures.
Heavy machinery
By heavy machinery it should be understood:
excavators
bulldozers
loader blades
motor graders
cranes
welders
front dozer blades
profiling machines
pavers
service trucks and
basket trucks.
In general, Heavy Equipment Operators are hired by:
Construction Managers
Heavy Machinery Contractors
entities responsible for carrying out public works
as well as in the logging industry, mining
heavy load handling.
Heavy equipment operator jobs
Main functions: Below, the most common functions of a Heavy Machinery Operator:
Perform previous checks on the handling of the equipment and ensure that the corresponding maintenance is performed (cleaning, lubrication, filling of fuel, etc.)
Locate underground services, such as wiring or pipes, before beginning any construction work.
Install equipment or components of machinery or attached structures.
Communicate to the Site Managers about any maintenance or repair that may be necessary, preparing written reports for this purpose.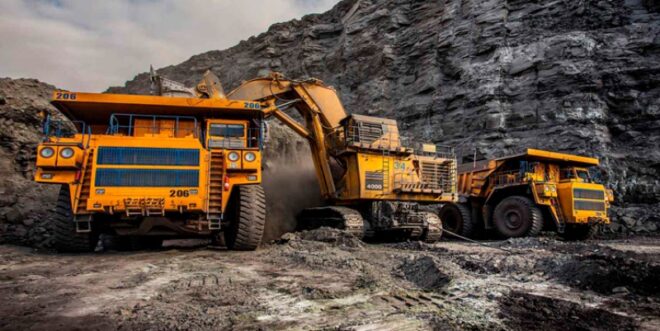 Heavy machinery at work
Operate heavy motorized equipment safely and efficiently, in accordance with current legislation and procedures:
Excavate, move, load and flatten or level the earth, stones, gravel or any other material using bulldozers, excavators or any other type of heavy machinery that is required.
Insert foundations in the earth to use them as support for buildings, bridges and other structures making use of the required equipment.
Make the channels deeper or, on the contrary, proceed with filling them using the required equipment.
Extend, expand and compact concrete, asphalt and other materials for surfaces, making use of shovels, graders and other equipment.
Excavate rocks and other materials using shovels. Move, upload and download materials.
Heavy machinery maintenance
Every machine operator has to be involved with the maintenance and repair of the equipment:
Carry out maintenance and construction activities during times when heavy machinery is not operating.
Install and repair guide rails.
Ensure that the sites of the works have optimal maintenance and organization (remove excess sand or other materials, cut the grass and weeds).
Assist co-workers in different tasks, such as loading and unloading materials, cooperating, if necessary, operating any other type of equipment.
Daily task
Inspect the equipment doing check-ups before being operated,
check the operation of the brakes,
monitor the status of the equipment and report any failure or failure.
Perform preventive maintenance, that is, cleaning and degreasing, minor repairs and emergency adjustments in trucks and auxiliary equipment.
Perform the switching on and off of equipment safely and follow up on such procedures.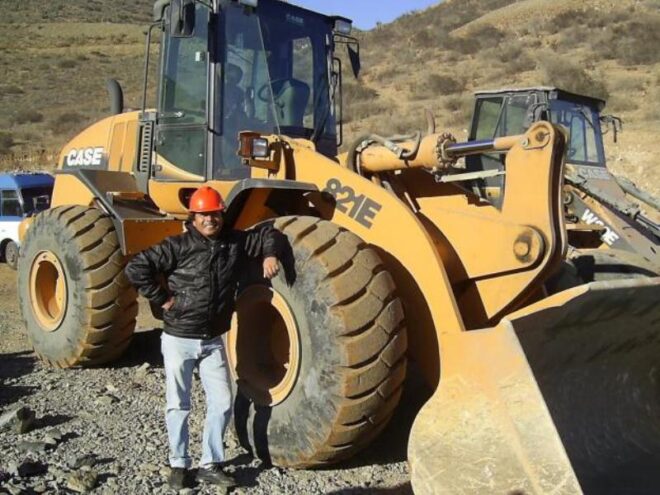 Profile of a heavy machinery operator
To be an operator of construction machinery, it is necessary to be alert and be aware of the prevention of risks, because they are handling powerful and dangerous machinery equipment, not having vertigo, being in good physical shape; also:
Assertive communication
Communication skills and service vocation:
Communicate clearly, both verbally and in writing, with clients and co-workers.
Also, be in the ability to interpret and use signs.
Deal politely with the public.
Read and interpret technical documents, such as safety standards, operating and maintenance instructions, assembly specifications and procedure manuals.
Project management
Organized and able to manage your time effectively:
Being able to prioritize tasks and responsibilities
Use time efficiently in a high volume of work.
Be able to work on several projects at once in a dynamic environment.
Have the ability to keep detailed records.
Problem resolution
Analytical capacity for:
Address tasks in a reliable and skillful way.
ability to solve problems and make decisions
Identify faults and provide solutions once they are detected in the equipment.
Have good judgment.

Construction site safety
Safety on site. Exceptional attention to detail and continuous focus on security:
Use anti-dust mask, safety boots, helmet, glasses, hearing protection, and other personal protective equipment.
Comply with established safety practices (closing the unit, parking properly, etc.)
Anticipate any circumstance in which failure may arise and anticipate potential problems.
Prevent potential threats and obstacles, such as public service lines, other equipment, workers, and objects on the road.
Not be willing to take shortcuts of any kind.
Health and safety in construction
Security and health at work. Manual dexterity, motor coordination, and physical strength:
Have good manual skills and the willingness to provide an optimal job.
To be able to mobilize and lift an approximate weight of 20 kilograms.
Be able to stand, kneel and bend for long periods of time.
Feel comfortable working from high heights.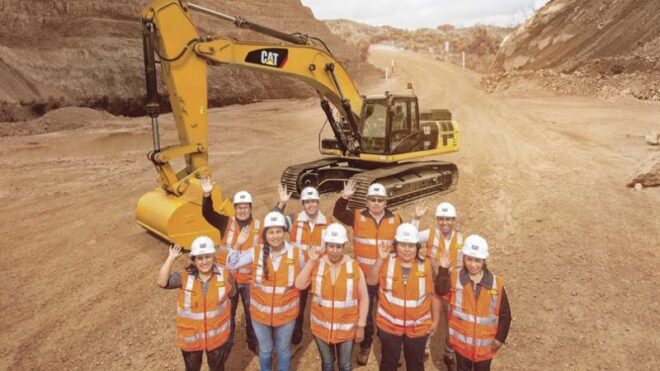 Heavy equipment operator training
Machine Operator Profile: In general, Heavy Machinery Operators are required to have a minimum of 6 months to 1 year of experience in the Construction industry, in addition to knowing about the handling of equipment used in the area.
In addition, it is essential that candidates who apply for this position are aware of current traffic laws.
As well as the legislation applicable to the field of construction, occupational health and safety standards, as well as licensing and procedures for making alterations to the land.
Finally, Heavy Equipment Operators must be willing to have flexible working hours and night shifts, in addition to working in all kinds of environmental conditions.
Similarly, it is essential that they have a driver's license and, if possible, a vehicle of their own, in order to be able to mobilize along with their work tools to the designated area.
Heavy equipment operator training
How much does it cost to get heavy equipment operator training?
Heavy equipment operators are trained to drive and work with bulldozers, excavators, cranes, street sweepers, rollers and backhoes, according to the Bureau of Labor Statistics. In-person training programs and apprenticeships are the most common forms of training.
Typical costs:
Heavy equipment training typically costs $4,000-$15,000 and lasts three-eight weeks. The course allows students to practice operating backhoes, trackhoes, dozers, scrapers, graders and loaders.

Apprenticeships cost up to $5,000 and last three or four years. Heavy equipment apprenticeships are available through community colleges, technical schools, industry associations and trade unions. Apprentices may earn 50%-90% of a normal worker's wages while learning on the job, with pay increasing as they gain experience.
Heavy equipment certification varies by state and costs $75-$200. The National Commission for the Certification of Crane Operators has a list of 18 states and six cities that license crane operators. In states that do not require a heavy equipment or crane operator's license, workers may need to apply for a commercial driving license, which costs $50-$200.
Heavy equipment operator apprenticeship
Should I Become a Heavy Equipment Operator?
Heavy equipment operators maneuver heavy machinery safely, as well as calculate appropriate loads, follow blueprints and designs and ensure the proper running and maintenance of their machinery. Heavy equipment is a category of machinery that includes bulldozers, cranes, excavators, forklifts and other moving parts designed to transport earth or materials, erect and install construction materials, lay down roadbeds or paving materials.
Work is typically completed outdoors and can be seasonal, with long hours and in all kinds of weather. However, work is available full-time. Some operators work in remote locations, and care must be taken to follow all safety procedures in order to lower the chance of injury.
Because of the large size and power of these machines, heavy equipment operators must be well trained and highly skilled in operating and servicing their machinery.
Heavy equipment operator certification
There are three ways to become a heavy equipment operator. Individuals can complete a union apprenticeship, a state apprenticeship program or go to a college or technical school. Most states require apprentices to be registered with the state.
Apprenticeship programs provide classroom and on-the-job training with approved companies and generally take 3 to 4 years to complete. In the classroom, students learn equipment regulation and safety, equipment maintenance and repair, soil science, site grading, math and blueprint reading.
Apprentices work under qualified and experienced operators learning machinery operation, site safety and practical application of the skills learned in the classroom.
College or technical school programs also offer classroom training and hands-on experience operating and maintaining the equipment; however, the graduate may not be exposed to as much field experience as an apprentice. Depending on the school, credits earned may be transferable to an associate's degree program in a major such as construction.
Heavy equipment questions
What is considered heavy equipment?
Heavy equipment refers to heavy-duty vehicles, specially designed for executing construction tasks, most frequently ones involving earthwork operations. They are also known as heavy machines, heavy trucks, construction equipment, engineering equipment, heavy vehicles, or heavy hydraulics.
How much do heavy equipment operators make?
The average pay for a Heavy Equipment Operator is $19.20 per hour. The average pay for a Heavy Equipment Operator is $47,500 per year.
What equipment is used for excavation?
The Most Common Excavation Equipment. There's a correct tool for every job. Some of the most common pieces of equipment in the excavation industry include: Skid Steers — Skid steer loaders or skid steers are small machines with lift arms that can scoop, dig and carry any material on your job site.
Is heavy equipment operator a good career?
Most heavy equipment operators begin their careers operating lighter equipment under the supervision of a more experienced operator. Eventually, they move to more heavy equipment such as bulldozers. Apprenticeships are also a great way for aspiring heavy equipment operators to gain the experience they need.
How much does it cost to get heavy equipment operator training?
In-person training programs and apprenticeships are the most common forms of training. Typical costs: Heavy equipment training typically costs $4,000-$15,000 and lasts three-eight weeks.
What is the best way to become a heavy equipment operator?
To become a heavy equipment operator typically requires a high school diploma or equivalent. Some type of training from a vocational school would also be a plus in landing your first gig. Most heavy equipment operators begin their careers operating lighter equipment under the supervision of a more experienced operator.
The most read
More on this story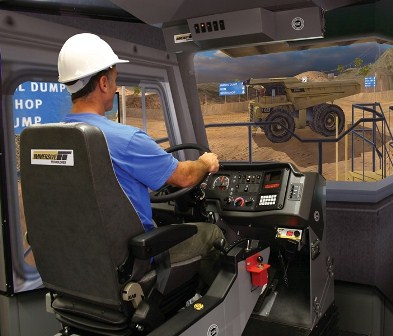 Heavy Machinery Simulator: What is the methodology, how a course for heavy machinery is developed. Programs and software for cranes and lifting.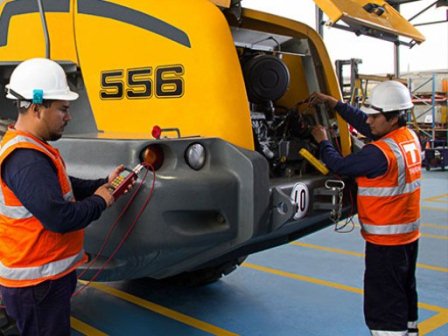 Equipment Maintenance Management: predictive and preventive, management in the mining, industrial and construction industry for road machines.