Construction Safety Topics and health: Anyone working in construction has been ingrained with the concept of construction safety for as long as he or she can remember, but construction is still ranked among the highest accident-risk industries in the world.
There are a number of reasons that these high numbers are endemic to the construction industry that are not found in most other businesses.
First, the industry is highly splintered into a formidable number of very diverse operating entities. There are a plethora of individual owners, contractors, subcontractors, A&E firms, and the like directly involved in the business of building facilities.
This diverse group is underlain by an impressive lineup of government agencies, trade unions, trade associations, equipment manufacturers, insurers, and universities, all playing a supporting role to the main players.

General safety rules in the workplace
Collectively, these organizations have some sort of responsibility or are contributing to the construction safety picture, but not necessarily with the same safety goals in mind.
The high rate of employee turnover endemic to the construction industry is another problem area when it comes to executing an effective safety program.
A high percentage of construction firms serving a widely distributed market rarely see the same craftspeople on successive projects. This makes it difficult to properly train the craft labor in the firm's safety programs and standards.
Turnover also leads to unknowingly hiring a percentage of accident-prone workers who have to be retrained or weeded out. Small local contractors with long-term supervisory and craft-labor employees don't have the same problems.
On the negative side, smaller contractors inherently place less emphasis on safety standards and on programs that tend to adversely affect their accident statistics.
However, we will be looking at how construction managers can overcome the fractured nature of the industry by bringing a sharper focus on effective safety programs for their individual projects.
As with any key management function on the project, the safety program doesn't just happen, it must be planned, organized, and controlled. As the leader of the field activities, the Construction Manager's (CMs) must bring every available resource to bear in executing a superior project safety performance every time. CMs play a vital role in their firm's overall safety performance chain.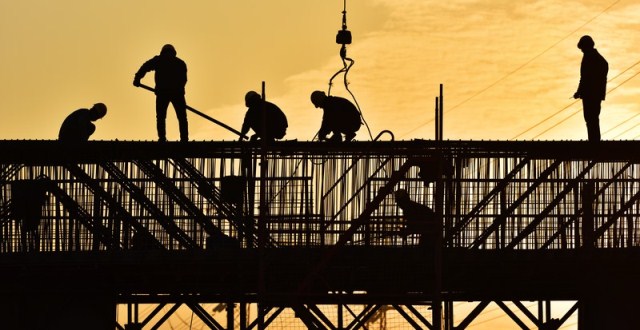 Construction safety topics
How Did Construction Safety Evolve?
Going back again 4000 years to the Egyptians and their monument building, we can evaluate some of the accident and health problems they must have encountered. They, after all, represent the first organized heavy construction activity in our recorded history.
Because the Egyptian nobility was so obsessed with the afterlife and how to get there, they apparently made no written record of their construction safety problems and how they coped with them. We do know they didn't have what we today consider basic safety equipment such as hard hats, safety shoes, eye protection, respirators, and the like.
As described in the This Old Pyramid show,l we know that they quarried and moved stones weighing up to 15 to 20 tons to build the pyramids.
Their quarrying, tunneling, and chamber excavations in solid limestone were done by manually chipping 18-inch-wide channels around three sides to a depth equal to the stone's height. They then split out the resulting stone piece along the base by driving in bronze wedges.
The resulting stones were taken out and finished by stone cutters using pointed copper or bronze adzes and chisels. All this stone quarrying and excavation produced tons of rubble, flying chips, and clouds of limestone dust. It was a perfect setting for stone cutters to contract silicosis and all sorts of respiratory diseases as we know them today.
Assuming that the Pharaohs couldn't afford to eradicate their farmers, who worked on the tombs during the off-season, the workers must have developed some primitive methods to cope with the safety and health problems.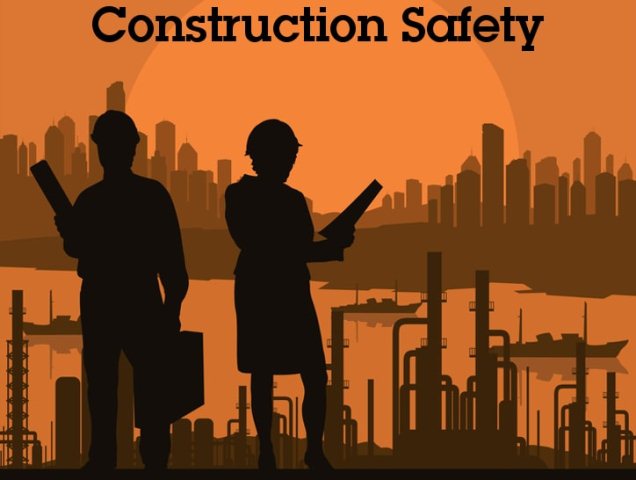 Health and safety practices in the workplace
In the absence of modern safety programs as we know them today, the safety measures had to be simple self-preservation methods developed by the laborers themselves. Unfortunately, that self-preservation attitude seems not to have been passed down to many of our present-day construction craftspeople.
Considering worldwide construction activities for the next 4000 years, not much happened on the safety front even with the onset of the industrial revolution. In fact, the factory industries spawned in the industrial revolution had an even worse safety record than the construction industry.
Finally, with the organization of trade unions, labor legislation, and workers' compensation, which arrived in the early 1900s, owners were convinced that having good employee on-the-job safety and welfare programs was a sound business practice after all.
The heavy-industry portion of the industrial business then developed safety programs and basic safety equipment such as hard hats, safety shoes, protective clothing, and the like.
Contractors working in those industries were then forced to adapt those heavy-industry safety rules and equipment to apply to their own employees. In response to their client's wishes and the new legislation, contractors soon started to take a proactive stance toward on-the-job safety.
Considering the longevity of the construction industry, we can see that modern safety practices have developed only over the past five or six decades, so they are still relatively new. There is still plenty of room for improvement in the construction safety field, given the parallel improvements in technology, training, and management practices.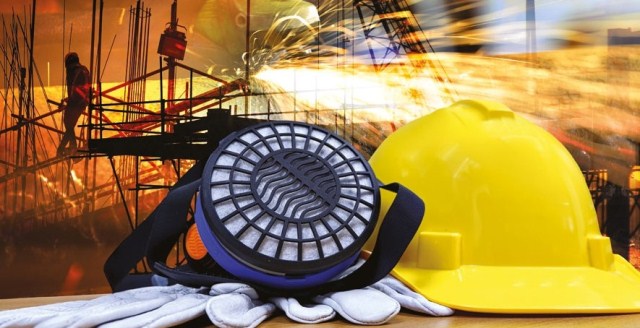 Safety hazards on a construction site
How Effective Is Construction Safety Today?
Despite titanic efforts on the part of government agencies, the insurance industry, trade associations, universities, owners, unions, and contractors, the overall accident and severity rate seems to stay about the same. The Bureau of Labor Statistics (BLS) has been keeping and reporting accident data for all industries for many years. Despite wide swings in the economy, U.S. construction accounts for about 7 percent of the workforce and has contributed to about 25 percent of job-related fatalities.
It would seem that the present construction safety programs have brought the accident statistics down to an irreducible minimum that must be accepted as part of an inherently risky business. However, some notable exceptions to the general safety performance figures have shown up recently to prove otherwise.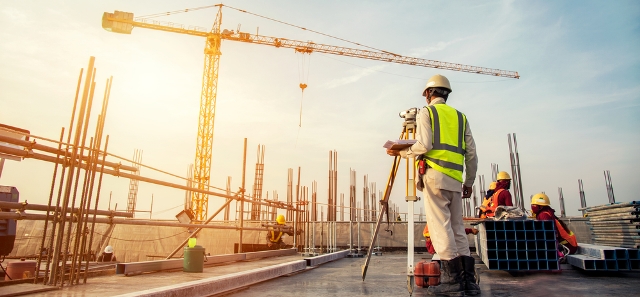 Construction safety programs
Why Are Construction Safety Programs Important?
There are many mitigating factors supporting the need for effective construction safety programs today. Generally, they fall into humanitarian and economic categories. The hard-nosed economic factors of safety have forced even the most in humanitarian management into taking a more humanitarian stance on construction safety.
I say this because of the construction industry's widespread macho image, which tends to play down present-day management's general trend toward a humanistic approach toward employees.
Present-day construction safety programs must also stress accountability for safety throughout the organization. Owners' and contractors' management must initiate the need for safety, and the resulting system must be clear as to who is accountable for carrying out the program.
Because Construction Manager's (CMs)  have sole responsibility for delivering the project goals, they are held accountable for the success or failure of the site-safety performance.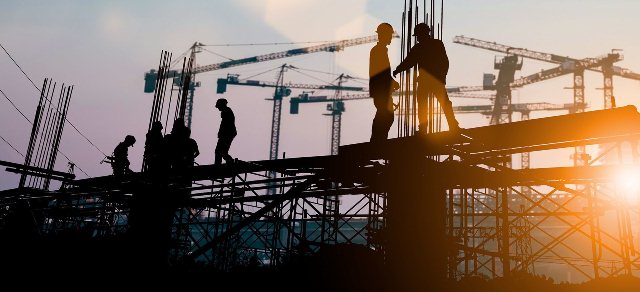 Health and safety management in construction
Humanitarian factors in safety
The humanitarian factors in safety are quite straightforward. No one connected with the industry wants to see coworkers killed or injured on the job. Everyone working on the job must make a personal commitment to perform in a manner that doesn't endanger the lives and property of others.
This is especially true for the various management groups involved in the construction project because they are responsible for managing a safe environment.
Construction Managers (CMs) are especially sensitive to safety's humanitarian side because they are customarily responsible for delivering the sad news of an accident to the next of kin. As leaders of their field organizations, most CMs feel a personal responsibility for an accident that happened on their watch.
Although the accident rate among CMs is relatively low, I have had a CM experience a serious lost-time accident on one of my projects.
Considering a Construction Manager's (CMs) overall project-performance rating, having a personal lost-time accident on one's record is probably the worst thing that can happen. No one on the project is outside the safety program's umbrella or immune from accidents.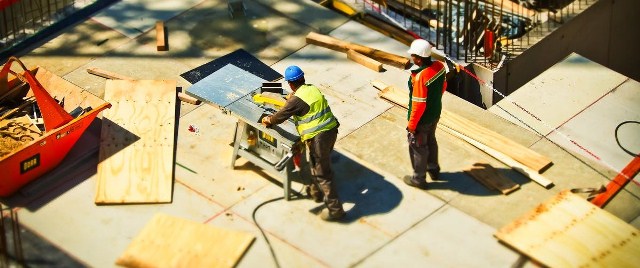 Construction site safety topics
Economic factors in safety: Construction accident costs have been estimated in a variety of ways.
It's been estimated by several sources that accidents cost the industry 6.5 percent of the $300 billion spent on construction or about $20 billion per year in the 1980s. There is no indication that it will be much lower in the present decade.
Those numbers give ample proof that construction safety and accident reduction offer one of the best cost-reduction routes available to meet the construction industry's vital goal of reducing overall costs.
In the final analysis, the above economic factors forced owners and contractors into taking a more pragmatic approach to construction safety. It's always easier to sell a humanitarian approach if one can offer an economic advantage as well. When one considers the direct and indirect costs of accidents, an effective safety program wins hands-down on the factory floor and the construction site.
The direct costs of a high accident rate are fairly obvious and easy to evaluate. Some of the key direct costs attributable to high accident rates are:
Higher workers' compensation insurance rates
Higher liability insurance rates
Losses not covered by insurance policies
Government agency fines
Depressed craft-labor productivity rates
Cost of investigation and filing accident reports
Indirect costs are a bit harder to evaluate but typically add up to more than direct costs. Some of the more obvious indirect costs are:
Increased employee turnover
Lost time of injured workers
Training cost of replacement workers
Time lost on schedule (possible liquidated damages)
Lowered worker morale
Loss of worker efficiency
Lowered morale and efficiency of supervisors
Damage to the owner's property
Damage to tools and equipment
Litigation support costs not covered by insurance
Loss of new business and damage to corporate image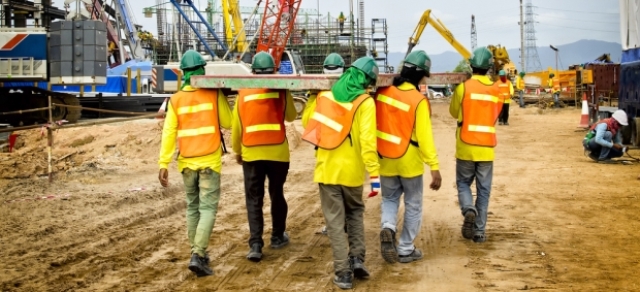 Construction safety training
Another construction safety topic that is often taken too lightly is safety training. Too often, safety training is seen as a time-consuming chore that gets in the way of "real problems".
Importance of Construction Safety Training:
As such it is critical you spend a few safety meetings discussing the benefits of safety training, and why it is necessary. Some of your team may roll their eyes at first, but the more time you spend discussing its importance, the more they'll start to understand.
Without recurring safety training, it's easy to start taking safety for granted. It's no surprise that complacency is one of the most common causes of workplace incidents. So be sure to remind workers that proper training is important for keeping them alert.
Construction Safety and Health
What is health and safety in construction?
It helps the reader to identify hazards and control risks and explains how to plan, organize, control, monitor and review health and safety throughout the life of a project. It is aimed at everybody involved in construction work, including clients, designers, contractors, and individual workers.
Why is construction safety important?
Health and safety in construction are particularly important because the industry is prone to hazardous situations and can be dangerous at times.
What is the definition of safety in construction?
Construction safety aims to ensure that a construction site or the industry as a whole is not the cause of immediate danger to the public around a construction site, or the workers at a construction site, as well as making sure that the finished product of construction meets required safety standards.
How do you implement safety in construction?
Implement zoning to block off areas where certain tasks will take place, install nets and catch platforms, and apply any other safety measures. Stage and stock each work area with the necessary tools, PPE, and equipment before the workday begins. This will make it easier and safer for workers to access what they need.
The most read
More on this story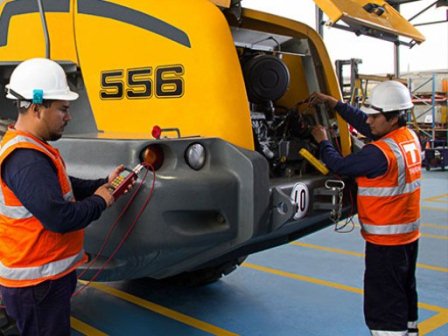 Equipment Maintenance Management: predictive and preventive, management in the mining, industrial and construction industry for road machines.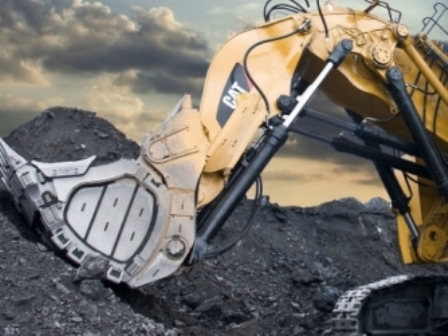 Construction and mining equipment cover a variety of machinery such as hydraulic excavators, wheel loaders, backhoe loaders, etc.