Objectives of Construction Management: If one is going to practice management within an industry, it is a good idea to define the arena in which the management techniques will be applied. We really need to know just what business we are in to evaluate our present goals, find out where we have been, and where we hope to go from here.
A construction manager is someone who plans, coordinates, budgets, and supervises construction projects from early development to completion.
The theme of this article is the practice of management across all facets of construction project execution. Therefore, construction technology will be introduced only as it, bears on total construction project management. It is a given that you must master the basic technology applicable to your specialized field of construction before you can effectively take on the total management of a construction project.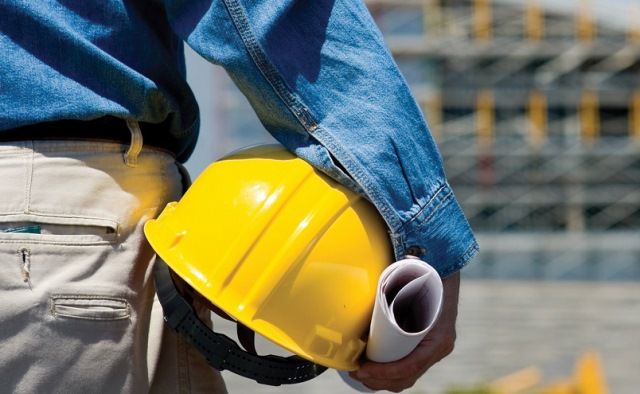 Career objective for construction project manager
Construction Management – career objective for construction manager:
Construction management is a professional service that provides a project's owner(s) with effective management of the project's schedule, cost, quality, safety, scope, and function. Construction management is compatible with all project delivery methods. No matter the setting, a Construction Manager's (CMs) responsibility is to the owner and to a successful project.
At its core, a capital project is made up of three parties (excluding the CM):
The owner, who commissions the project and either fund the project directly or finances it through a variety of methods.
The architect/engineer, who designs the project.
The general contractor, who oversees day-to-day operations and manages subcontractors.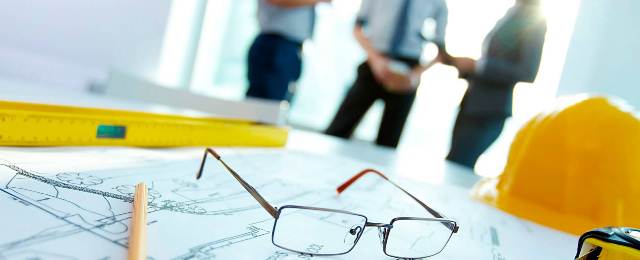 Career objective for construction manager
Construction project management – career objective for construction project manager:
Construction Management (CM) represents the owner's interest and provides oversight over the entire project directly for the owner. His/her mandate is to work with all parties to deliver the project on time, at or under budget, and to the owner's expected standard of quality, scope, and function.
CMs are uniquely qualified through combined education and experience to work with the owner, architect, general contractor, and other stakeholders to determine the best possible sequence of construction operations and develop a detailed schedule and budget, while also establishing plans for project safety and security and helping the owner manage risk. This requires using project management information systems (PMISs) and complex planning techniques, like critical path method, as well as knowledge of construction methods.
A study supported by the CMAA Foundation showed that using professional CMs saved money, avoided or mitigated problems, and produced higher quality results for owners.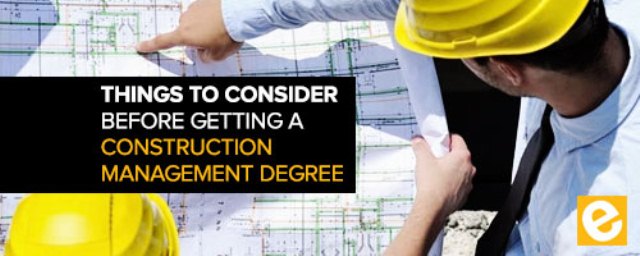 Objectives of Construction Management
Construction managers, also called general contractors or project managers, typically do the following:
Professional CMs use industry-standard practices to manage projects successfully. The CM Body of Knowledge and Standards of Practice address all six areas of construction management services: schedule, cost, safety, quality, function, and scope.
Prepare and negotiate cost estimates, budgets, and work timetables
Select appropriate construction methods and strategies
Interpret and explain contracts and technical information to workers and other professionals
Report on work progress and budget matters to clients
Collaborate with architects, engineers, and other construction and building specialists
Instruct and supervise construction personnel and activities onsite
Respond to work delays and other problems and emergencies
Select, hire, and instruct laborers and subcontractors
Comply with legal requirements, building and safety codes, and other regulations

What are the objectives of construction management?
Construction engineering and management – The objectives of construction management:
Construction managers coordinate and supervise a wide variety of projects, including the building of all types of residential, commercial, and industrial structures, roads, bridges, power plants, schools, and hospitals. They oversee specialized contractors and other personnel.
They schedule and coordinate all design and construction processes to ensure a productive and safe work environment. They also make sure jobs are completed on time and on budget with the right amount of tools, equipment, and materials. Many managers also are responsible for obtaining necessary permits and licenses. They are often responsible for multiple projects at a time.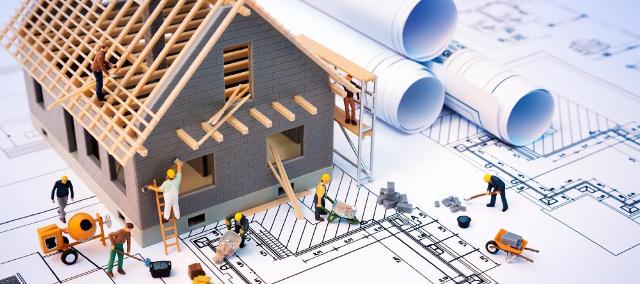 Construction managers
Career goals for managers:
Construction managers work closely with other building specialists, such as architects, engineers, and a variety of trade workers, such as stonemasons, electricians, and carpenters. Projects may require specialists in everything from structural metalworking and painting, to landscaping, building roads, installing carpets, and excavating sites.
Depending on the project, construction managers may interact with lawyers and local government officials. For example, when working on city-owned property or municipal buildings, managers sometimes confer with city council members to ensure that all regulations are met.
For projects too large to be managed by one person, such as office buildings and industrial complexes, a construction manager would only be in charge of one part of the project. Each construction manager would oversee a specific construction phase and choose subcontractors to complete it.
How large is the construction industry?
The construction industry has long been a major component of the economies of the world's industrialized nations. Statistical analysis of the industry, even in the U.S., is very difficult. The U.S. Department of Labor keeps statistics, as well as private groups such as Engineering News Record (ENR) and various contractor associations.
The ENR-generated figures are generally given more credence in the industry. The actual numbers are not that critical as long as one uses them simply to evaluate industry trends. Here, we are only trying to evaluate the relative size of the construction industry and its annual performance trends.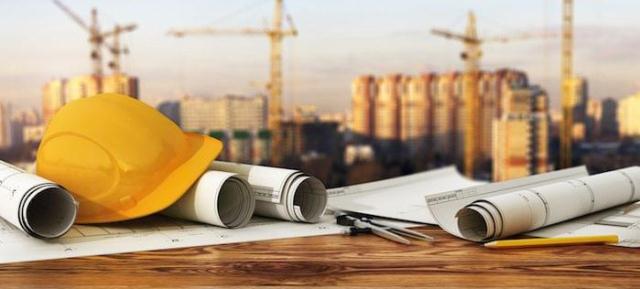 Construction management services
The objectives of construction management: Construction managers address budget matters and coordinate and supervise workers. Choosing competent staff and employees, as well as establishing good working relationships with them, is critical.
Managers also must delegate tasks to workers, subcontractors, and other lower level managers effectively. Managers must give clear orders, explain complex information to workers and clients, and discuss technical details with other building specialists. Self-employed construction managers must get their own projects, so the need to sell their services to potential clients is critical.
Managers must know construction methods and technologies, and be able to interpret contracts and technical drawings. Construction managers must meet deadlines.
They ensure that construction phases are completed on time so that the next phase can begin. For instance, constructing a building foundation cannot begin until the land excavation is completed. They must write proposals, plans, and budgets clearly for clients and others involved in the building process.
Career objective for project Manager resume
To be successful, your project manager's resume can include a clear, confident, and well-written factual statement that grabs the attention of employers.
An effective objective should focus on the job description and what the employer expects of you as a project manager, detailing why you should be considered for the position.
Highlight your skills, talents, and experience and let the employer know that you are the best fit for the job.
An example of how to describe it would be: Contribute to the success and long-term growth of the company by capitalizing on project management knowledge and applying experience in the various business areas to ensure timely compliance with all identified goals and schedules.
Best book for construction planning and management
The Construction MBA: Practical Approaches to Construction Contracting
Written by a successful management researcher, advisor, and educator to construction contractors.
The Construction MBA reveals effective operating practices for managing the multiple processes that must work simultaneously to make a construction firm consistently profitable.
The methods in the book apply to both general and specialty contracting firms and describe how to grow both the top line and bottom line.
Construction Equipment Management
This revised and updated edition of Construction Equipment Management fills a gap on this subject by integrating both conceptual and hands-on quantitative knowledge on construction equipment into a process that facilitates student learning.
Organized around the major categories of construction equipment, including both commercial and heavy civil examples, case studies, and exercises, this textbook will help students develop independence in applying concepts to hands-on scenarios.
What does a construction manager do?
What Does a Construction Manager Do?
Construction managers oversee and lead a range of building projects from beginning to end. They are responsible for setting and keeping schedules, monitoring finances, and making certain that everybody is doing what they should, every day.
How do you become a construction manager?
Construction managers typically must have a bachelor's degree and learn management techniques through on-the-job training. Large construction firms increasingly prefer candidates with both construction experience and a bachelor's degree in a construction-related field.
What are the objectives of Construction Management?
The functions of construction management typically include the following: Specifying project objectives and plans including delineation of scope, budgeting, scheduling, setting performance requirements, and selecting project participants.
Can a construction manager become a Project Manager?
More and more construction project managers have bachelor's degrees when they enter the field. The common degree for a project manager in construction is a degree in construction engineering, building science, or construction science. This will better prepare you for work as a project manager.
More on this story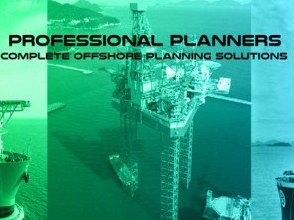 EPC services company, EPC oil & gas multinational company, EPC company means, what is EPC company.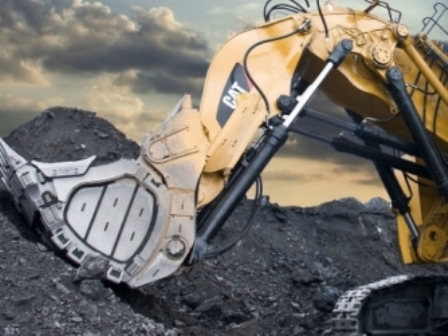 Construction and mining equipment cover a variety of machinery such as hydraulic excavators, wheel loaders, backhoe loaders, etc.