Liebherr Crane Models: Starting by building affordable tower cranes, Liebherr expanded into making aircraft parts – it is a significant supplier to European Airbus airplane manufacturer – and commercial chiller displays and freezers, as well as domestic refrigerators.
The group also produces some of the world's biggest mining and digging machinery, including loaders, excavators and extreme-size dump trucks.
Over the years, the family business has grown into a group of varied companies and has locations in many countries, including Germany, Australia, Britain, Ireland, Turkey, and the United States.
Since 1958, its Irish factory in Killarney, Co. Kerry has built container cranes, exporting them worldwide through the port of Fenit.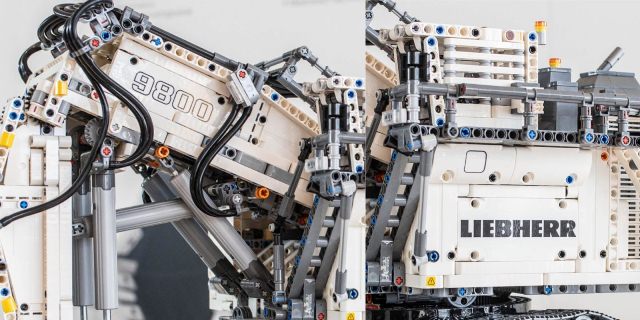 Liebherr group
In Australia, the group in 2013 commenced an AU$65 million expansion of their local headquarters in Adelaide. The development includes adding a new three-story office, workshops, warehouse, component plant, and distribution center to the "Para Hills" facility.
In the U.S., the group in 2012 started spending US$45.4 million (about €34.1 million) on a three-year renovation and expansion of its Newport News, Virginia factory, offices and warehouse.
The company sought to increase its production there beyond 100 mining trucks a year. On 19 February 2013, representatives from the Commonwealth of Virginia and the cities of Newport News and Hampton announced that they would make grants and incentives available for transport improvement, training, and property investment.

Liebherr Tower Crane
In post-war Germany, many parts of the country need to be rebuilt. Hans Liebherr manages his parents' building firm in South Germany. He recognizes the need for tools and machinery for the building industry and domestic construction. Together with design engineers and tradesmen, he develops the first mobile tower crane in 1949.
The TK 10 can be transported easily and is simple to set-up at the construction site. It is also the first product of the Hans Liebherr Maschinenfabrik (engineering works), founded in 1949 in Kirchdorf. As successor models follow, crane production at Liebherr picks up the pace and the construction company turns into a manufacturer of construction machines.
Liebherr mobile tower crane
The new L1 series combines innovative technology with a clear, modern design. The result is a powerful fast-erecting crane which delivers improved ergonomics, excellent access for erection and maintenance work and modern, attractive design.
The 2-channel sensors together with the intelligent control technology ensure that all crane functions have double safety systems. The Micromove fine positioning mode, load swing damping and operating range limiting system deliver enhanced safety on site.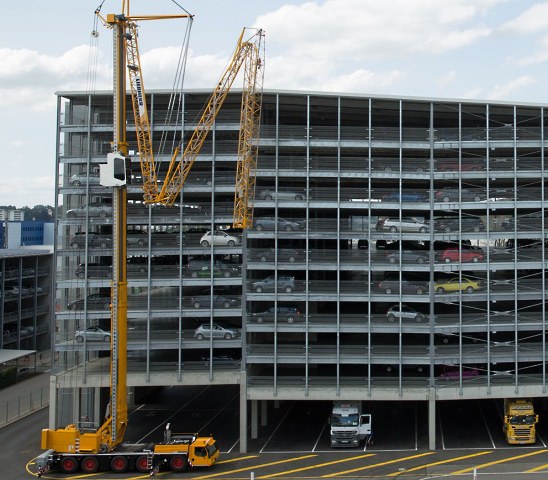 Liebherr self erecting tower crane
The 53 K is extremely variable in terms of its radius and hooks height. Up to 3 tower sections can be installed using its fast climbing equipment. That means that this fast-erecting crane can easily be adjusted to various situations with seven different hook heights. The 53 K is ideal for building multi-occupancy houses with up to 8 storeys.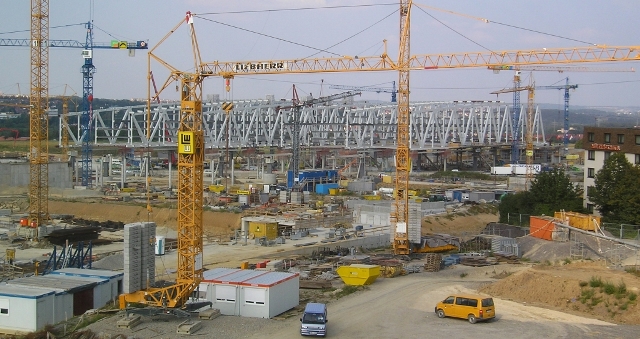 Liebherr gantry crane
A gantry crane is a crane built atop a gantry, which is a structure used to straddle an object or workspace. They can range from enormous "full" gantry cranes, capable of lifting some of the heaviest loads in the world, to small shop cranes, used for tasks such as lifting automobile engines out of vehicles.
Mobile gantry crane
Rail-mounted gantry cranes: Rail mounted gantry cranes (RMGs) are manufactured to individual customer needs in a variety of different stacking heights and spans. Supplied with Liebherr's 8 rope reeving anti-sway and drive systems, the Liebherr rail mounted gantry crane delivers exceptional productivity and reliability.
Available with stacking heights of up to eight containers high, with custom spans in excess of 70 meters and outreaches up to 20 meters, each RMG features Liebherr's crane management and reporting software and is designed for manual, semi-automatic or automatic operation.
The application of Liebherr's eight rope reeving anti-sway system and simultaneous motion of all drives leads to increased productivity when compared with alternative designs.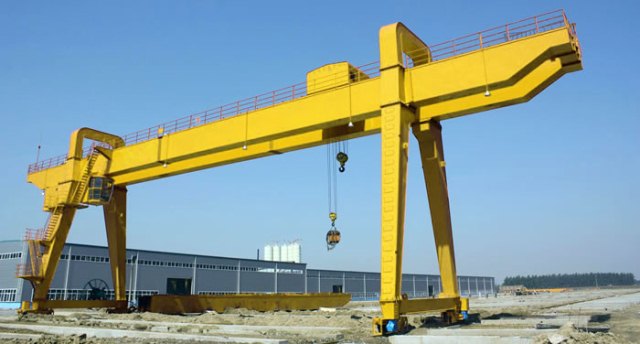 Liebherr mobile crane
The range of Liebherr mobile cranes extends from 35-tonne models to a heavy-duty crane with a load capacity of 1,200 tonnes. High-speed all-terrain mobile cranes and telescopic truck-mounted cranes, compact cranes and heavy-duty lattice boom cranes are used all over the world.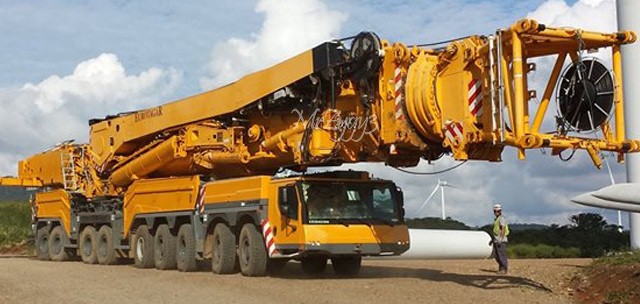 Liebherr telescopic mobile crane
LTM cranes are also mobile off-road on their all-terrain chassis. Extremely compact dimensions are a feature of LTC compact cranes from Liebherr. With standard truck chassis, LTF truck-mounted cranes are a low-cost alternative for load capacities up to 60 tonnes. The LRT cranes feature excellent off-road capability. Our LG lattice boom cranes can handle very heavy loads as well as enormous working heights and radii.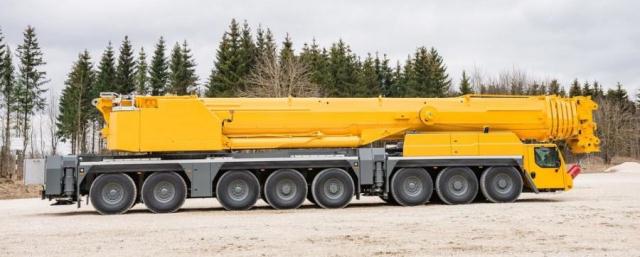 Liebherr crawler crane
LR crawler cranes with lattice booms are used all over the world, wherever very heavy loads need to be moved safely and economically. Maximum mobility and economy are ensured by the compact dimensions and easy to transport weights of the crane components.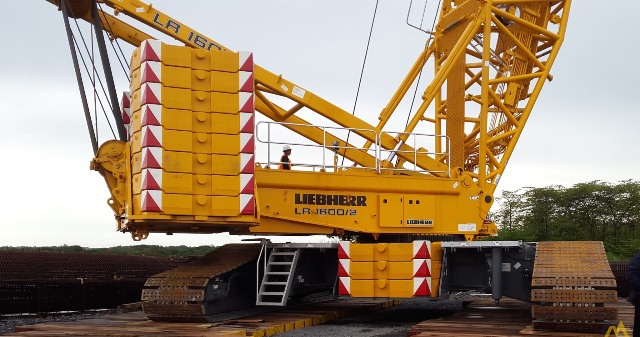 Liebherr telescopic crawler crane
LTR cranes are crawler cranes with telescopic booms. They feature short set-up times and particularly high flexibility in use. Since crawler cranes are not supported, they can be fast relocated on the job site and are then immediately again ready for operation. Another benefit is the fact that they can be moved whilst holding a full load.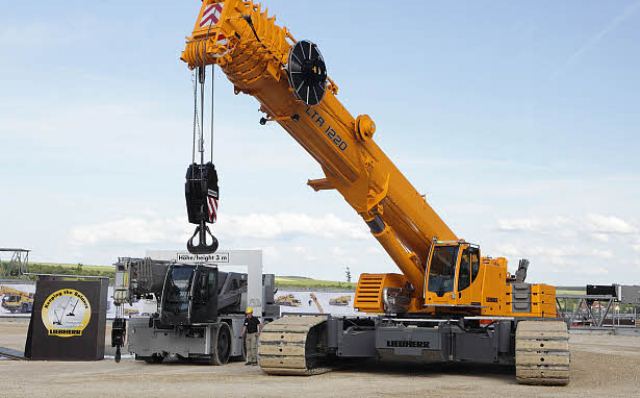 Liebherr biggest crane
If we want to judge cranes by power, we should look at how much weight they can lift. But even then, it's not a simple contest. Different cranes do different jobs, from tower cranes to mobile cranes to crawler cranes, not to mention dockside gantry cranes that can lift entire ships. To find the cranes that really stand out, we should also consider the nature of the work the crane is built to do.
The Liebherr LTM 11200-9.1, built by the German company Liebherr Group, is the most powerful mobile crane ever built. It also has the longest telescopic boom in the world, which extends fully to 100 meters. It's set on a double cab truck and can lift 1200 metric tons – that's nearly 700 automobiles. That's real pound-for-pound power for its category, but ultimately not the strongest crane in the world when compared to stationary cranes.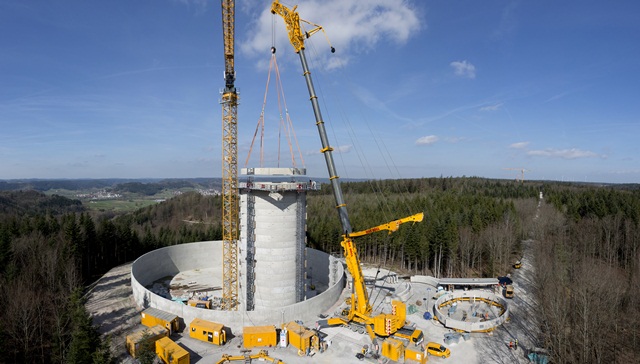 Liebherr crane lifting crane
In this picture from 2012, the company demonstrates the raw power of its biggest beast, the LR 13000, by having it pick up three smaller cranes. The big boy, which has a max lifting capacity of 3,000 tons, lifts an LR 11350, which has a max of 1,080-tons. That crane is lifting an LR 1350 (max capacity 288 tons) which itself is lifting an LR 1100 (62 tons).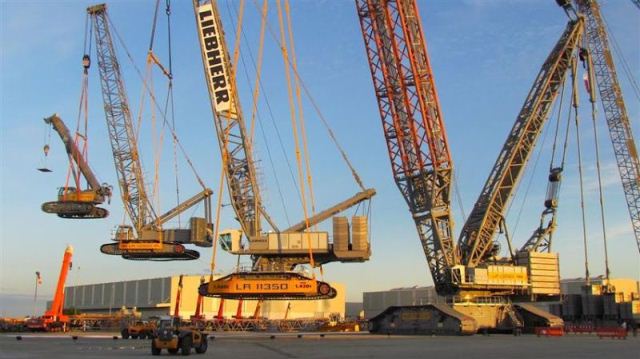 Liebherr scale model cranes
Liebherr is one of the largest construction equipment manufacturers in the world. Founded in 1949, it has expanded and is active in the aviation and refrigeration sectors. Much of the manufacturing capability is in Germany, but there are plants worldwide. The holding company is registered in Switzerland.
Liebherr have had an extensive scale model programme for many years with regular new releases. There is a focus on accurate high quality.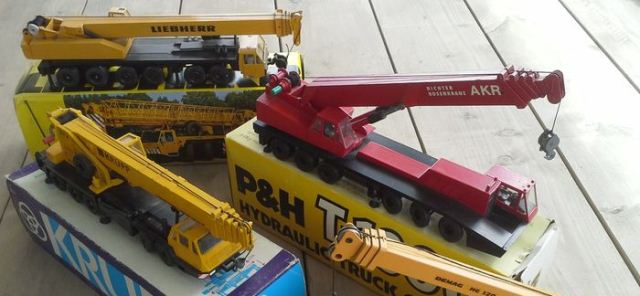 Liebherr crane toy
From amazom.com
Liebherr tower crane scale model
From amazon.com
Lego Liebherr crane
Liebherr and Lego have several things in common: Both companies must work on their products with great precision, every single detail must complement each other. What else links these two big names? The passion for technology and the enthusiasm of the fans for the range of products.
But it is not only the Liebherr tower cranes that impress Lego fans: From 1 August 2019, the R 9800 mining excavator is available in the Lego Shop to recreate with over 4,000 pieces.
In the original the gigantic crawler excavator is 16.2 metres high and has a bucket capacity of 42 m³ – this equates to roughly 400 bath tubs! An initial exhibit of the Liebherr excavator as a Lego model is currently on show at Bauma and is attracting many visitors:
"We are certain that we can impress not only Lego fans, but also many fans from our industry"

Marketing Manager at Liebherr-Mining Equipment.
From amazon.com
Where is the Liebherr factory in Germany?
Where is the Liebherr factory in Germany?
The Liebherr Group is a large equipment manufacturer based in Switzerland with its main production facilities and origins in Germany.
What is the biggest crane in the world?
The Liebherr LTM 11200-9.1, built by the German company Liebherr Group, is the most powerful mobile crane ever built. It also has the longest telescopic boom in the world, which extends fully to 100 meters. It's set on a double cab truck and can lift 1200 metric tons – that's nearly 700 automobiles. That's real pound-for-pound power for its category, but ultimately not the strongest crane in the world when compared to stationary cranes.
What is the most weight ever lifted by a crane?
Taisun holds the world record for "heaviest weight lifted by crane", set in Yantai on April 18, 2008 and set at 20,133 metric tonnes (44,385,667.25 lb) by lifting a barge, ballasted with water.
What is the heaviest thing ever lifted?
The heaviest object lifted on land is a portion of the North Rankin B Platform which weighs 23,178 tonnes (51.1 million lb) and was lifted to a height of 26.5 m (86.9 ft) at the shipyard of Hyundai Heavy Industries in Ulsan, South Korea, on 17 October 2011.
The most read
More on this story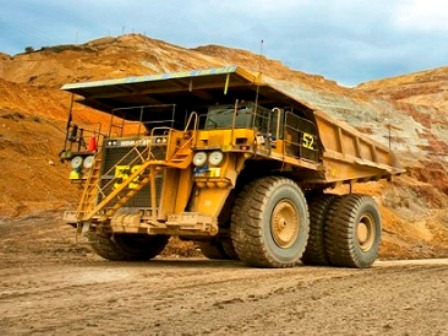 Mining is the extraction of valuable minerals or other geological materials from the land of a deposit. For this extraction to be done efficiently, we need machinery specialized in mining.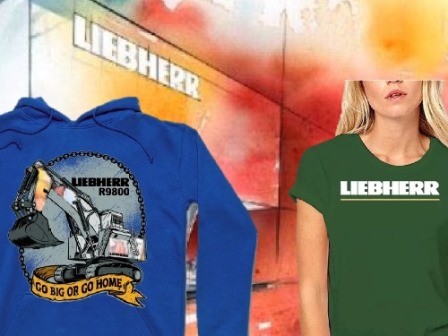 Best construction clothing