Heavy Equipment Transport: Unlike shipping standard freight, heavy equipment transport requires special handling, oversize load permits, and special freight carriers. Additionally, heavy equipment shipping needs certain specialized trailers in order to haul certain equipment items.
Road transport is a tool for reviving growth through the enhancement of competitiveness and the creation of jobs.
There is no single market without integrated transport networks. Today, road transport is the victim of its own success and faces considerable challenges.
The transport authority defined them: ensure mobility on ever more congested road networks, significantly further reduce road fatalities, lower CO2 and other emissions of pollutants from road transport to preserve the environment and lessen the impact of climate change on future generations, and decrease fossil fuel.

Transporting heavy machinery
In general, oversize and heavy cargo transportation assumes freight transfer by vehicles (combinations of vehicles) dimensions or weights and related parameters of which (eg. axle load) exceed the authorized levels.
This study analyzed only transportation of heavy indivisible units, i.e. goods which in technical terms are impossible or unreasonable to be carried by individual parts. The carrying capacity and dimensions of individual transport modes vary and are significantly different.
Port parameters allow for handling of any oversize or heavy loads to cater to every practical need of clients.
Of course, such commodities require special handling technology or use of special stevedoring machinery and equipment that is not employed in the port's daily activities, therefore, it may have to be ordered additionally.
Further forwarding options from the port to destination are:
road transport
railway transport
inland water transport
a combination of these options
The routing is made for road transport, because:
road transport use the minimum allowable size and weight compared to other modes of transport
road transport is most flexible; a variety of routes can be used to install temporary culverts or roundabouts which in other modes is almost impossible
road transport can deliver goods to the destination (mounting) point; even inland waterways and rail transport have to use road transport in certain parts of the route.
Road vehicle is laden or without load is considered oversized and /or heavy if exceed the maximum authorized dimensions, permissible axle(s) load, the total weight allowed, as stipulated by the transport authority.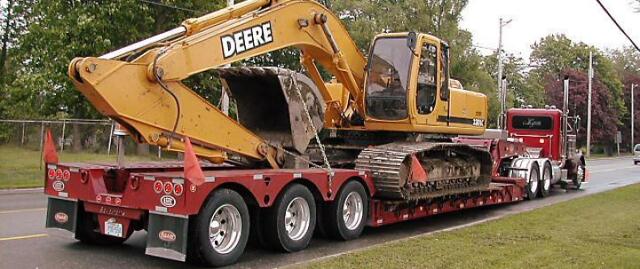 Heavy equipment transport services
Heavy equipment transport services require a transporter with a lot of experience in heavy haul.
These tractors, forklifts, and backhoes are big purchases, and you want to be sure they safely arrive. There are things you can do to make sure your heavy equipment shipment is smoothly and efficiently delivered. Find the right heavy haul specialist, make sure you have the right heavy equipment freight insurance, and choose the best trucking options for transporting your equipment.
Most equipment will need to be shipped on a flatbed or standard trailer, though in some cases it may be able to be towed. For larger or non-moving equipment, you will likely require a specialized trailer such as a step-deck or a double drop deck. For international shipments, you can use a roll-on/roll-off service or a flat-rack container.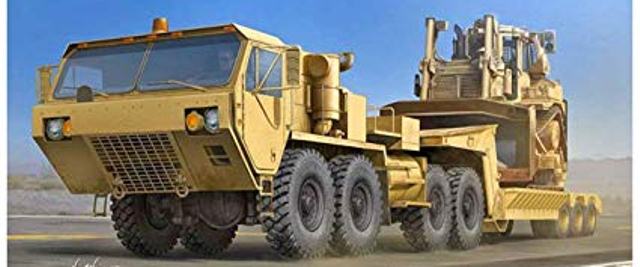 Types of heavy equipment
Military Equipment
Commercial Equipment
Industrial Equipment
Aggregate Equipment
Batch Equipment
Construction Equipment
Mining Equipment
Oilfield Equipment

Construction equipment shipping
To be ready at pick up, speak to your transporter beforehand and make sure they have all the necessary permits for transport. Also, ask them how you can help prepare your equipment for transport. They will give you tips based on their experience and your specified shipment. For example, your transporter may advise you to bubble wrap fragile levers within the cab of a tractor or secure the doors of a crane shut with zip-ties. Talk with your provider ahead of time to work out any necessary permits.
Things to Consider For Construction Equipment Shipping
There are some things that you need to check to make sure so that construction equipment shipping is done smoothly and efficiently.
Finding the right construction hauling specialist should be the first step.
Also, make sure you have the right insurance policy.
Choose the best heavy transport service.
Select the right heavy machinery transport that offers the best heavy equipment hauling rates.

Heavy equipment shipping overseas
There are a few steps you can take to prepare your equipment for shipping:
Check the Manual: The manufacturer's manual is the first step to getting your machinery ready. You may have the manual yourself, or you can look it up on the manufacturer's website. This manual may advise you to take certain measures, such as disconnecting batteries, emptying engine fluids, or securing loose parts.
Obtain the Necessary Permits: The FMCSA has specific guidelines for securing and transporting heavy equipment. Oversized and overweight loads will require special permits to be transported on the road. Remember that large equipment loaded on a trailer may be too tall to go under power lines and bridges, or travel certain roads. You should work with the transporter before the pickup date to secure these permits, preventing delays or legal complications.
Cover Vulnerable Parts: Remember that your equipment will be probably hauled in the open air, and will, therefore, be exposed to the elements. Cover any parts that will be vulnerable to rain and wind. In the winter months, prepare against damage to the tanks and lines due to cold and freezing temperatures. You may also need to protect equipment against heat. Referencing the owner's manual should provide guidance on protection.
Be Prepared for Pickup and Drop-off: You will need an open area at the pickup and drop-off points to load and unload your equipment. There may also be added equipment necessary for loading and unloading, such as loading docks, ramps, or cranes.

Heavy lift shipping companies
How to ship heavy equipment
There are certain measures you can take to make sure your heavy equipment shipment can go smoothly and efficiently. You will need to choose the right heavy equipment transporter, make sure you have the suitable freight insurance, and choose among the appropriate options for transporting your heavy equipment.
Most equipment will need to be shipped on a flatbed or standard trailer, though in some cases it may be able to be towed. For larger or non-moving equipment, you will likely require a specialized trailer such as a Step deck or a Double Drop deck.
For international shipments, you can use a Roll-On/Roll-off service or a flat-rack container on an overseas transport vessel. Learn more about the options below.
overseas shipping
When shipping your heavy equipment overseas you have a few options. The most common method for shipping vehicles is Roll-on/Roll-off (RO-RO). Your equipment is driven on and off the transport vessel via ramps. Another option is a flat rack container.
A flat rack is similar to a flatbed truck. Your heavy equipment is placed on the flat rack and then loaded onto the transport vessel.
These racks can hold equipment up to 88,000 pounds. For some international shipments, it may be necessary to disassemble your equipment prior to shipping and then reassemble upon arrival. When shipping your equipment overseas, you will need to arrange transport to the warehouse or port where your equipment will leave from.
Flatbed trailer
Flatbed hauling is probably the most common method of shipping heavy equipment and will be more widely available with carriers. For the majority of heavy equipment shipping needs, a simple flatbed should be sufficient.
Flatbeds are available in a variety of sizes and capacities, allow for easy loading and unloading and can carry up to 48,000 pounds. When choosing a flatbed hauler, confirm that that the truck will be able to handle the weight of your equipment and that you have the tools necessary to load and unload it.
Special trailers
You may require a special trailer for over-sized or very heavy equipment. Step-deck and double drop trailers can allow for taller or heavier equipment to be loaded and transported. If your equipment warrants a specialty trailer, there is a high likelihood that it will also require special permits. Consult with your transport provider so that necessary permits and special considerations are taken care of.
Towing service
For short-distance moves, your equipment may be able to be towed. Make sure that you know which preparations need to be made to safely tow your machinery, such as preparing the gearbox and tires for towing conditions. Specialty towing companies will have a variety of tow trucks to handle many types and sizes of equipment.

Heavy Equipment Transport
What is heavy haul trucking?
In the U.S. a superload is a truck tractor with an attached trailer that has an over-dimensional or overweight object (the load) on it that exceeds the ordinary permit limits commonly associated with oversize or overweight loads.
What is hauling in construction?
Hauling heavy, large loads requires the use of hauling in construction. There are several different types of hauling equipment that can be used for building and construction. Some of the most typical types include cranes, bulldozers, forklifts, dump trucks, and excavators, as well as many others.
What is considered heavy haul?
Heavy haul freight, also known as oversized freight, is a load that exceeds a state's legal limit for a specified portion of the road. Usually, a load is considered oversized if it is wider, taller, longer, or heavier than what could be hauled on a standard or specialized trailer.
How much does a heavy equipment hauler make?
Heavy haulers pay can average $80,000 or more in 2018. They earn their pay in extra responsibility and work. You usually can't go into hauling heavy equipment right out of trucking school.
The most read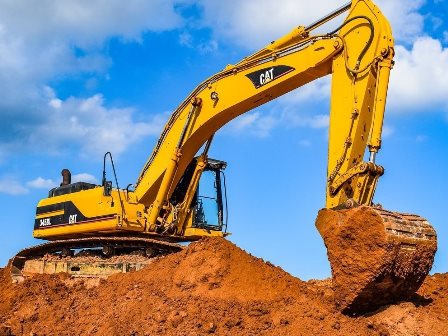 If you are new to construction and drilling, it's important to understand the types of equipment that will be used on the job.
More on this story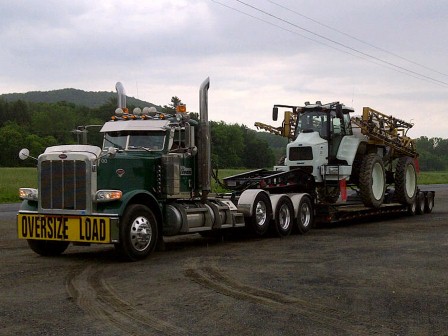 Consider carefully all your options for hauling your construction equipment. Use too much trailer, and you're wasting money. Skimp on your trailer choice, and you risk a big headache.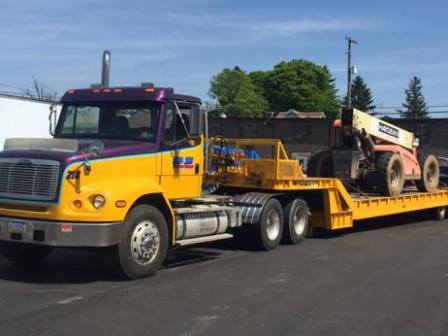 Safety is the most important element in transporting construction equipment. To make sure the equipment and the driver are safe, you want to be sure you use the best trailer for the job.