The most recognized brands of backhoe loaders such as Cat, Volvo, JCB are essential machinery when it comes to construction. They are versatile and have a long list of accessories that make them an all-in-one machine.
These effective machines are designed to have a price at the higher end, so it is always advisable to ensure that the machine you purchase is a recognized brand.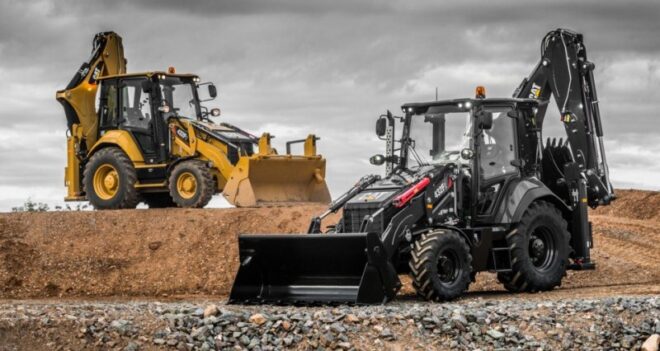 Backhoe loader brands
Here is the list of the best brands of backhoes.
Caterpillar
Volvo
JCB
Komatsu
Liebherr
CASE
John Deere
Terex
Hitachi
Hyundai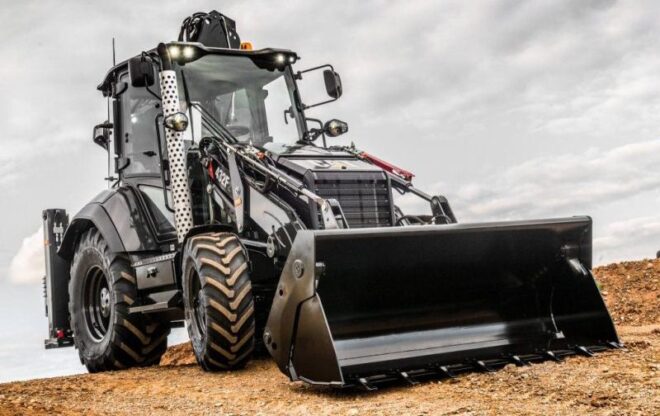 Caterpillar Inc.
Caterpillar is an American company that designs, markets and sells machinery and engines. It is known as the world's leading manufacturer of construction machinery. Marketed under the CAT brand, Caterpillar manufactures the most reliable backhoe loaders with superior digging and excavation capabilities, demolition and excavation, landscaping and asphalt. Small CAT backhoes are useful for operating in areas where it is not possible to use larger machines.
JCB
JCB Limited is a leading manufacturer of construction equipment in the world. It has world-class facilities. It produces backhoes of various configurations and sizes. Its model with only 1.4 meters wide, has the ability to rotate on its own axis due to its Skid Steer design. JCB has been manufacturing backhoes according to the conditions, and needs of the land, which has helped them grow faster. Many companies offer JCB backhoe for rent.
Komatsu
Komatsu is a subsidiary of Komatsu Ltd., a manufacturer of construction, mining, and industrial machinery. Manufactures backhoes that are effective and provides a catalog for each product. Its products are known for their power, with the WA 900-3EO exceeding the power of 2000 rpm. Some of the backhoes also have a wireless tracking system that helps increase the productivity of the machine.
Volvo
Volvo backhoe loaders are everything you've ever wanted in a machine. It has a backhoe with the strength of a Volvo wheel loader and the performance of a Volvo excavator. It has an operator station that will keep you in extreme comfort. With features such as the reliable Volvo engine and electrohydraulic transmission, the machine guarantees long and productive life. The best thing about Volvo is that its machines are 95% recyclable, which helps to preserve the environment. These are the stars of the world of backhoes.
Mahindra
The new entrant in the Mahindra Earth Master market is loaded with extraordinary features. It is the new generation of backhoes in India backed by Mahindra's engineering capabilities, manufacturing strength, and after-sales service.
The backhoe is built keeping in mind the rough Indian terrain and the latest vehicle systems, so it can work anywhere, even on rough and difficult terrain. In addition, their backhoes have some new additions to their list of features that offer greater reliability, less maintenance, and exceptional fuel efficiency. They are available at a price well within the reach of simple businesses.
Buy a backhoe or control it JCB, Earthmaster, CAT, Komatsu, Volvo is easily available with most suppliers.
Backhoes are essential equipment when it comes to construction. They are versatile and have a long list of accessories that make them an all-in-one machine. Contract JCB, Earthmaster, CAT, Komatsu, Volvo, etc., are easily available.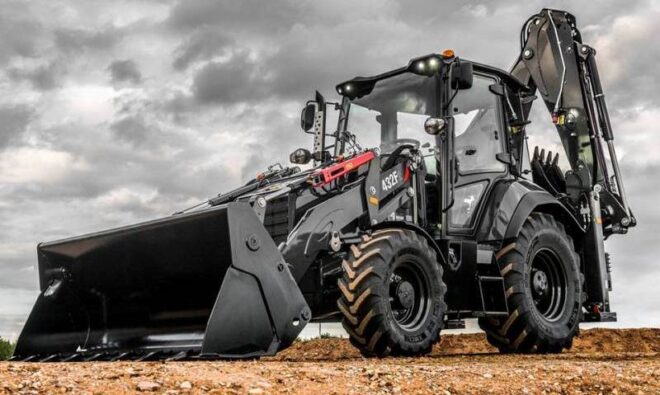 Backhoe equipment
Chargers are very common and can be used for a wide variety of tasks:
building
small demolitions
freight transport of construction buildings,
load on the construction of buildings,
hollows / excavation,
asphalted, and paving tracks.
In addition, the backhoe can also be replaced with the attached accessories, such as the screwdriver, the pneumatic hammer, etc.
The improvement of the articulation of the accessories can be saved with extendable accessories. (In the event of an error in the operating system).
Some have a retractable part below, enabling it to be reloaded more quickly and efficiently. The assembly front can be an accessory or be permanently assembled.
In recent years, small compact compacts have become very popular with private owners. Subcompact tractors, the size between the compact tractor and the tractor. These tractors offer private owners the ability to carry out bottom digging projects.
How to choose a brand
Whether you buy a used backhoe or a new model, many machines tend to be close in terms of performance and overall performance. This makes the manufacturer's reliability and after-sales service even more important in making their final decision.
Revisions: The web is full of comments from real buyers. Pay close attention to the strengths and weaknesses of a backhoe loader manufacturer, particularly frequent breakdowns or problems with attachments.
Prestige and recognition: This can often reveal a research and development approach of the manufacturer. If specialized features such as environmentally friendly operation or important design aspects such as compact size are important to you, a prize is definitely something that should tip the balance in favor of that model.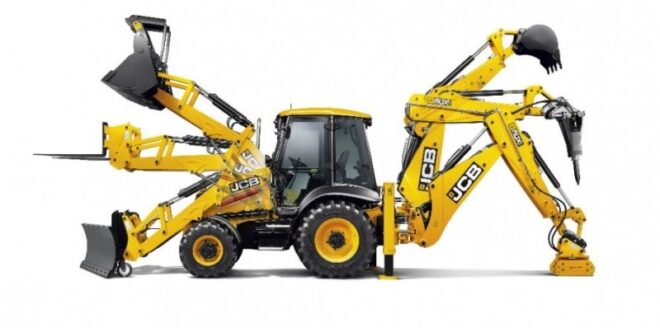 Help and support centers: This is one of the most critical aspects of any backhoe purchase. When choosing among distributors, be sure to consider downtime, since a longer support service can lead to costly surpluses. Ideally, you should strive for a level of support that reflects your hours of operation.
Training and maintenance contracts: While experienced operators may feel comfortable with a backhoe, newer drivers may need instructions on the latest features. And a maintenance agreement is essential to avoid breakdowns and ensure that the charger continues to operate at peak performance.
What is the most sales brand?
What is the best selling brand of backhoes?
JCB backhoe loaders are by far the most sold in the world, since the brand has 50% of the market and, as it could not be otherwise, the brand also leads the segment. Thanks to its new models, the goal is for JCB to continue occupying this leadership position and, why not, continue growing in the market.
Why backhoe loaders are the equipment with more sales?
Their versatility makes them the indispensable vehicles for almost any type of work. In addition, your return on investment is one of the highest. Before starting any work, the engineers and responsible people in charge not only have to calculate the materials and the personnel they require but also the machines to accomplish the work entrusted in the shortest possible time. 
Thus, equipment such as backhoes, which can fulfill two functions at the same time, are the best tools
What jobs does a backhoe do?
The backhoe is an equipment that is used to excavate in all types of terrains, it performs its job by burying a spoon or shovel with which it extracts soil or materials deposited on the ground, it also carries loose material with the front bucket.
What is the difference between backhoe and excavator?
Backhoes are much smaller than excavators and are a standard tractor that supports an arm consisting of two segments, the dipper, and the boom. The boom further supports the dipper, which holds the bucket. Knowing the differences between an excavator and backhoe will let you choose the right equipment for your project.
The most read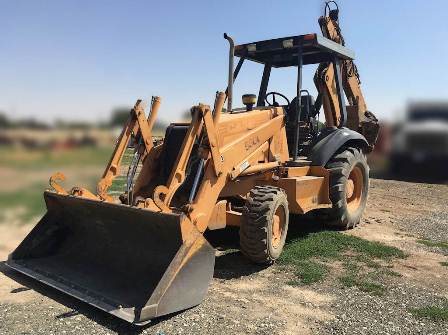 On a new model backhoe, the machines tend to have similar production and overall performance.
More on this story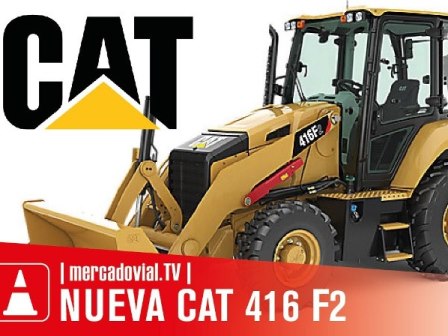 CAT backhoes: ingenious, productive, original, durable. For excavation, trenching, filling and material handling capacity, the Caterpillar line of backhoe loaders is certainly strong in those aspects.