A bimetallic thermometer uses a bimetallic spring as a temperature sensing element. This technology uses a coil spring made from two different types of metals that are welded or clamped together. These metals can include copper, steel, or brass. When should a bimetal thermometer be calibrated?
A bimetallic thermometer is a temperature measurement device.
Converts the temperature of the medium into a mechanical displacement by means of a bimetallic strip.
The bimetallic strip consists of two different metals that have different coefficients of thermal expansion. Bimetallic thermometers are used in residential devices like air conditioners, furnaces, and industrial devices like heaters, hot wires, refineries, etc. They are a simple, durable, and cost-effective way to measure temperature.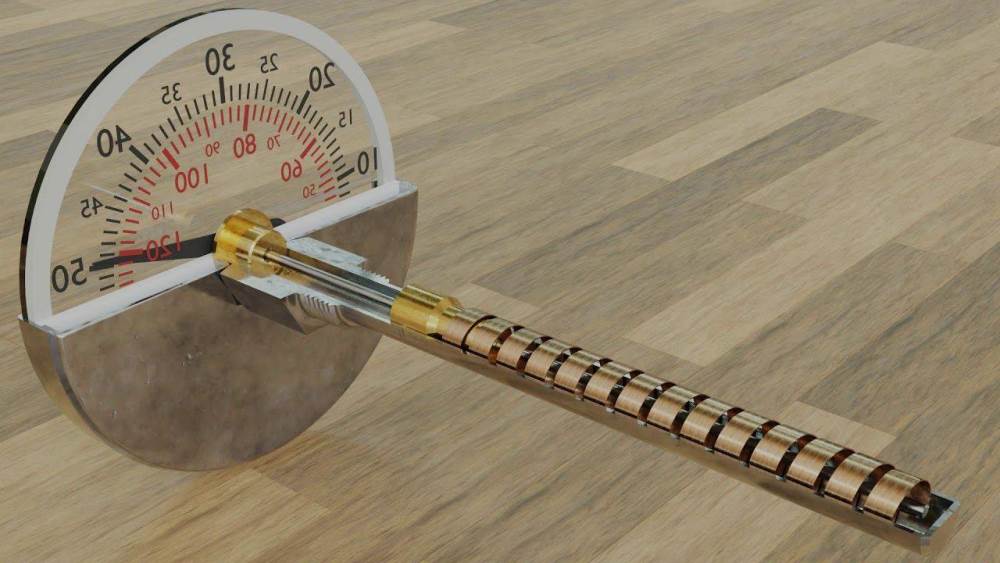 When should a bimetallic stemmed or digital thermometer be calibrated?
The calibration method used at your facility will depend on the types of the temperature measuring device, monitoring frequency, and intended use (ex: product receiving, product storage tanks, cold storage areas, pasteurization).
The frequency of calibration depends on the type of thermometer and its intended use.
Thermometers should be calibrated: before use; if dropped; when going from one temperature range to another; and after a long storage time.
In most applications, a thermometer should be within ±1°F or ±0.5°C when compared to the reference thermometer used for calibration.
Accurate thermometers can be used as reference thermometers (ex: National Institute of Standards and Technology, NIST). In some critical applications calibration against a certified reference, a calibrated reference thermometer is required.
Bimetallic thermometer calibration
The most accurate method for calibrating the bimetallic thermometer is the ice point method. To calibrate a bimetallic thermometer using this method, fill a glass completely with ice, add cold water, and let it sit for 4 to 5 minutes.
Next, insert the stem of the thermometer into the ice water. Make sure the stem does not touch the bottom or sides of the glass.
Let it sit until the dial stops moving. If the thermometer is accurate, it should measure 0 ° C or 32 ° F. Otherwise, turn the nut located below the dial so that it reads 0 ° C.
Check at regular intervals to ensure accuracy. A weekly or monthly thermometer calibration process should be implemented depending on your application requirements.
More on this story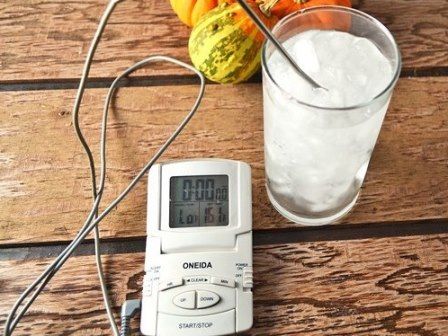 A digital thermometer should always return accurate readings. Whether you use it for measuring body temperature, atmospheric temperature, or any other relevant use.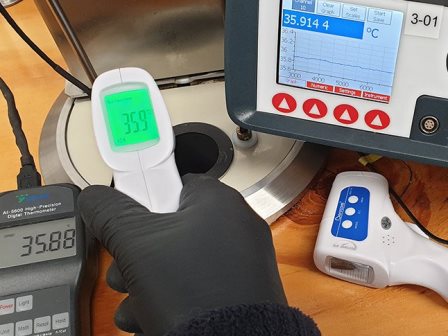 Regular thermometer calibration ensures that your device is operating at its highest possible level of accuracy.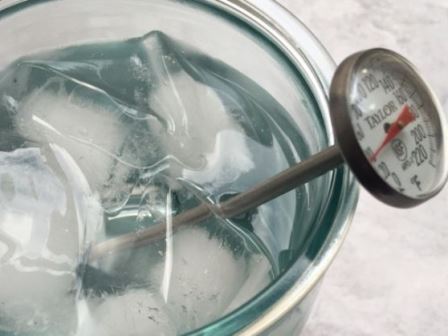 Temperature is a critical measurement for ensuring the safety and quality of many products.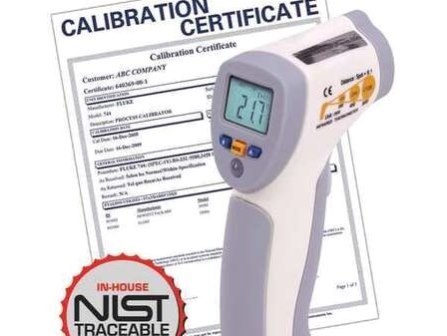 Temperature is a critical measurement for ensuring the safety and quality of many food products. There are a variety of commercial temperature monitoring devices available.