Safety operating procedure overhead crane: What overhead crane operators always need to keep in mind is that they are responsible for the safety of other people. This is why they must be trained and authorized before they start using the crane.
Part of their training includes knowing what the crane's characteristics are. What is the overhead crane capable of doing and what are its limitations?
So you will need to know how much weight you can lift and anything over that is dangerous. You should also familiarize yourself with the area in which you will be operating the overhead crane.
Another thing you need to familiarize yourself with is the proper terminology. There are no complicated terms to memorize here. But you should know what all the parts are called and what their function is so when it comes to maintenance and repairs; you know what you are doing.
Overhead crane operation safety rules
What are the hazards in crane lifting?
The three most common hazards involving overhead cranes include electrical hazards, overloading, and materials falling or slipping from overhead hoists.
How often do overhead cranes need to be inspected?
All active cranes must be inspected once a year at the minimum.
However, depending on the crane's usage, additional inspections will be required. Crane inspections fall under two general categories based on the intervals between inspections.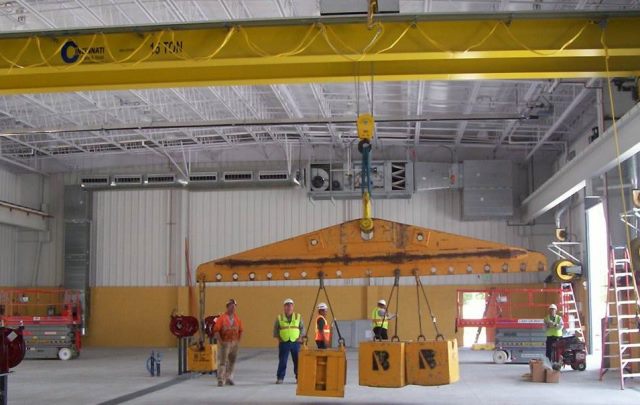 Overhead crane safety tips
For the safety and productivity of your employees and the workplace, it is vitally important to know that the lifting equipment is in good working order before putting it into service.
Before use, make sure that the lift is suitable for the planned lifting task.
Confirm that you have the proper travel, elevation, and capacity.
Visually and physically inspect the lift before use.
Check for damage, wear, and proper operation of all functions.
Confirm the weight of the load.
Check the capacity of all equipment, including accessories, rope, and slings.
Do not exceed these capacities.
Select the proper sling for each lift.
Inspect slings and other rigging accessories before use to see if they are worn or stretched.
Do not use damaged or defective slings.
Use softeners on sharp corners.
Do not splice broken slings.
Overhead crane operation safety
When communicating with a crane operator, use clear and agreed signals. Except for the stop signal, the crane operator must follow the instructions of only one person: a designated flagger.
When using a wired or remote control, the operator must familiarize himself with all its functions before lifting the load.
Warn everyone in the load lifting area before starting the lift.
Make sure the path of the load is clear of people and obstructions.
Do not lift loads on anyone.
Center the crane hoist over the load before lifting to prevent the load from swinging.
Slide the sling fully onto the lifting hook.
Make sure the safety latch is closed.
Do not load the hook tip or hammer a sling into place.
Secure unused slings. Do not drag slings or leave loose materials on a lifting load.
Avoid trapping fingers when slack is removed from a crane hook or cable.
Get away before the lift begins.
Move the load and controls smoothly.
Minimize load swing.
Overhead crane operating procedures
These protocols are a standard part of maintenance and crane operation programs.
Walk-in front of the load while traveling and warn people to stay away. Use a slogan to prevent rotation or other uncontrolled movements. Raise the load only enough to clear objects. Do not ride on the hook or load.
Place loads on the lock, never directly on a sling.
Do not pull or push loads from under the hoist.
Do not leave the load or crane unattended while the load is suspended.
When crane operation must be restricted by other personnel, use lockout and tagout procedures.
Store floor slings in a clean, dry place on hooks or racks.
Do not leave slings, accessories, or locks lying on the ground.
Crane Load Test Procedure
Test loads should not be more than 125 percent of the rated load unless the manufacturer recommends otherwise. Hooks, hoist chains, and wire ropes must be checked daily, but heavy or severe load tests should be inspected semi-annually or quarterly.
These test reports will be filed where they are available to designated personnel.
When it comes to safety at your facility, you can't afford to bypass any part of the equipment inspection and maintenance process, and that includes testing the equipment before you start using it in your operations.
What is a Crane Load Test?
During load tests, we will intentionally overload the overhead cranes to evaluate their condition. You should be able to safely lift and move the load through regular motions.
How do you use an overhead crane safely?
Center the crane directly over the load before hoisting to avoid swinging the load.
what standard is used for load testing cranes?
All new overhead and gantry cranes constructed and installed on or after 1971, shall meet the design specifications of the American National Standard Safety Code for Overhead and Gantry Cranes, ANSI B30.
More on this story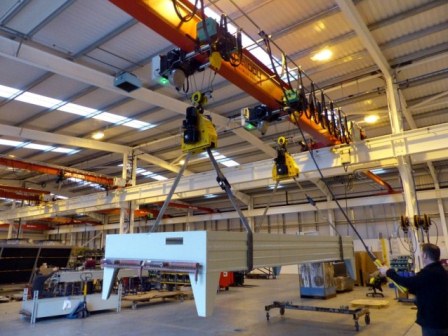 Overhead Crane Parts: components, parts, technical specifications, maintenance of traveling industrial cranes, aircraft, hoists, winches, etc.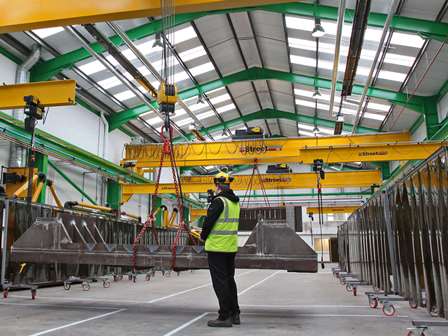 In your company or workshop, for your efficiency, convenience, and safety, overhead cranes are extremely important to perform the lifting task.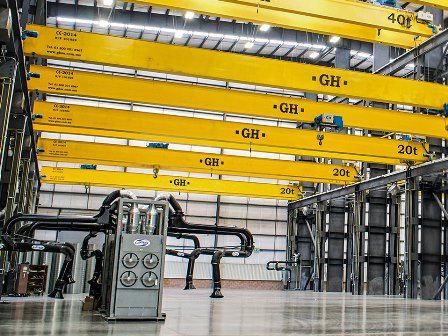 Some have wondered if in the United States they fix, manufacture, elaborate parts, and components of overhead cranes.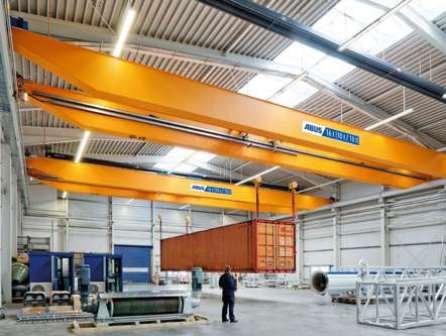 Crane operator interview questions and answers
Rigging test questions and answers