Overhead Crane Manufacturers: Also known as hoist cranes, overhead cranes operate from an overhead steel beam or pair of beams bridged between two structural supports; a trolley runs along these beams carrying a hoist, which is used to lift and reposition heavy loads. They are powered by hydraulics, internal combustion, or electric batteries.
Some have wondered if in the United States they fix, manufacture, elaborate parts, and components of overhead cranes.
Which are the most important crane manufacturers in the United States?
Who are the main suppliers of overhead cranes?
Who designs and manufactures cranes?
What are the main manufacturers of overhead cranes?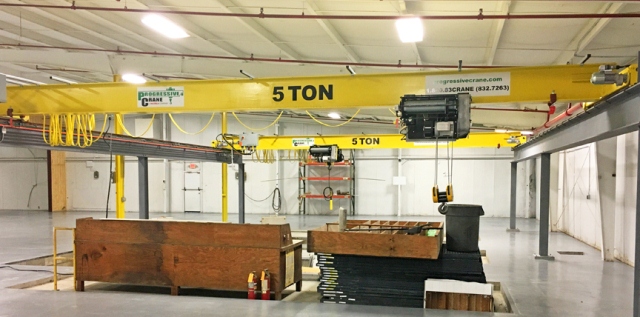 Top overhead crane manufacturers
Konecranes Inc
American Crane and equipment
Whiting Corporation
Brehob corporation
Gorbel cranes
Wolverine Crane
Engineered Material Handling
Demag cranes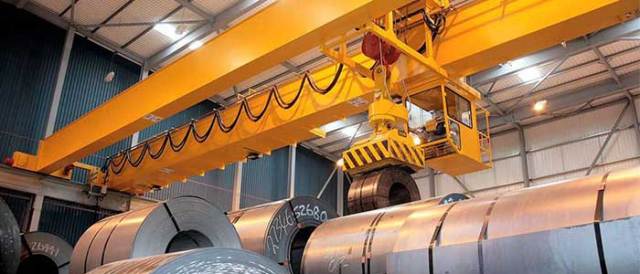 Konecranes
Konecranes, Inc. the company provides innovative overhead cranes that are ideal for a number of industries and applications. It aims to give its clients a competitive advantage and the company has a track record to prove its ability to manufacture top-of-the-line solutions.
Konecranes has an outstanding reputation that is built on over 80 years of delivering premium products and outstanding customer service. From industrial cranes to lift trucks, Konecranes is one of the best in the lifting business. The company is the world's largest supplier of industrial cranes and also the leader in crane service.
American Crane and equipment
American Crane & Equipment is an American-based company in manufactures different kinds of overhead cranes, either single type or double girder type or cranes employed in different types of industries, whose manufacturing capability is just like Ellsen crane machinery.
This is an American-based company, which is very convenient for clients to have crane needs from America.
Whiting Corporation
Whiting Corporation, located near Chicago, Illinois, is a major manufacturer of heavy-duty overhead cranes and railcar maintenance equipment. Whiting overhead cranes serve a variety of industries including steel mills, automotive plants, foundries, fossil fuel plants, metal service centers, refuse facilities, hydroelectric plants, and nuclear power plants.
Additionally, Whiting is a trusted name for railcar maintenance and lifting equipment for the freight and commuter railroad industries, municipal transit authorities, railcar builders, and independent maintenance shops.
Brehob corporation
What began as a business between longstanding friends and coworkers; has grown into a booming business including products such as electric hoists, air compressors, and overhead cranes.
With service available twenty-four hours a day, seven days a week; it's easy to see why Brehob is a popular choice for electric hoists. Brehob has been providing top-of-the-line electric components for over fifty years.
With a rich history of continued innovation and technological advances, Brehob has the qualities of a company that many look for; making them an obvious choice in our industries.
Gorbel cranes
Gorbel®, Inc., an American crane machinery company, has over thirty years of experience providing overhead handling solutions to customers in a wide range of industries.
The company, just like Ellsen Crane Machinery, offers a comprehensive line of crane products, including overhead cranes, to make sure that all of the customers' needs can be easily met.
Wolverine Crane
Design, fabrication & installation of overhead cranes, box girders, and structural runways. Crane inspections, 24/7 service & repair. Michigan.
Engineered Material Handling
Engineered Material Handling or EMH designs, sells, manufactures, installs, and services a complete line of overhead material handling the equipment. With a proven track record of helping businesses realize their potential with the latest innovative solutions, EMH stands apart in this industry.
Demag cranes
Demag is one of the world's leading suppliers of crane technology with overhead cranes and components. Demag specializes in the development, design, and production of technically sophisticated cranes, hoists, and components, and the services for those products. They manufacture in 16 countries on five continents.
Overhead crane companies
Partnering with an overhead crane manufacturer is a big decision and one that shouldn't be taken lightly. The design, manufacturing, and installation of an overhead crane is a big project and can be a substantial investment but, a necessary one if you want to improve your company's efficiency and workflows.
If you're looking to finance an overhead crane, your lender may even require you to receive multiple quotes on the purchase and installation of a new crane system. Even if you aren't financing your new equipment, it's still a good idea to bring in a few different overhead crane manufacturers to look at your facility and provide a scope of work and their expert opinion on the right crane system for your material handling needs.
Overhead crane inspection
Because cranes work with extremely heavy, dangerous loads, frequent inspections must be performed on overhead cranes for safety purposes.
Every day the operating mechanisms must be checked for maladjustment, the pneumatic and hydraulic parts for leakage, the hooks for deformation or cracks, and the hoist chains and end connections for wear, twist, or distortion.
The running rope and end connections should be checked on a monthly basis for wear, broken strands, and other problems.
Periodically, the overhead cranes should be checked for deformed, cracked or corroded components, loose bolts or rivets, cracked or worn sheaves and drums, other worn, cracked or distorted parts (e.g. bearings, gears, and rollers), and excessive wear on brake system parts, chain drive sprockets, and chains.
Other components to be inspected include electric or fossil-fuel motors, indicators, and electrical components such as pushbuttons and limit switches. OSHA has published a set of guidelines for the safe operation of overhead cranes.

Overhead crane manufacturers in USA
The CMAA (Crane Manufacturer's Association of America) is an independent trade association founded in 1955. Companies striving for admission must undergo a thorough application and review process. Member companies represent leaders in the overhead crane industry.
CMAA member companies are concerned, with conscientious manufacturers who meet regularly to review and revise standards for the mechanical, structural, and electrical design of overhead cranes. CMAA members also formulate guidelines for the proper use, operation, and maintenance of those cranes
As a member of the CMAA, North American Industries, Inc:
meets high standards in engineering design, production, and related operations
maintains a position of technological advancement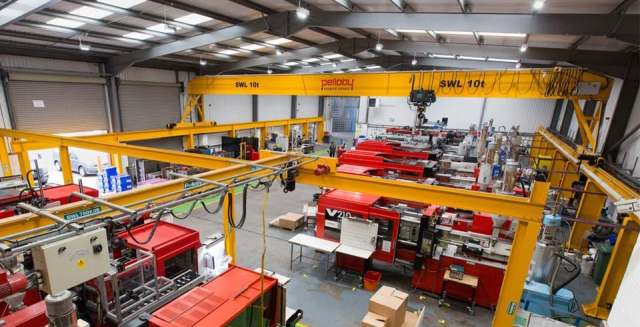 Overhead crane design
What Does an Overhead Crane Manufacturer Make?
Overhead cranes are an excellent material handling solution that facilitates industrial activities. Consequently, manufacturers of an overhead crane aim to produce tools that serve as the perfect lifting solution for manufacturing and metal fabricating operations.
The systems are made using steel. The kind of steel used in producing an overhead crane and the crane design depends on the nature of the structure it will be used in as well as the weight it will need to lift and move.
For instance, carbon steel is the dominant substance used in manufacturing overhead cranes that are intended for structures that do not require very high strength. The amount of carbon present in carbon steel can vary anywhere from less than 0.015% to more than 0.5%. Carbon and iron consist of around 98% of the properties of carbon steel.
On the other hand, high-strength, low-alloy (HSLA) steels are used in manufacturing cranes that are intended for use in environments that require very high strength. Such machines are designed to lift heavier materials than those that are made from carbon steel. HSLA steels contain around 0.05% of carbon.
The steel also includes elements such as chromium, vanadium, nickel, molybdenum, niobium, and titanium, which are added to strengthen the system.
Their engineering intelligence allows overhead crane manufacturers to provide custom lifting solutions that fit with any facility and operation, all of which is done to facilitate lift activities and alleviate transport challenges.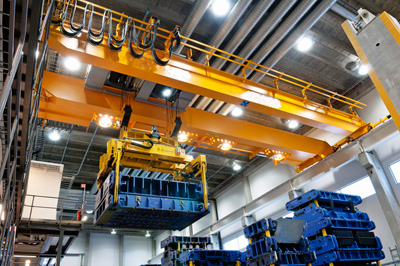 Overhead Crane Manufacturers
How do overhead cranes work?
Overhead cranes cover a rectangular area, moving a load side to side and backward and forward. They typically incorporate a top running trolley hoist that moves along the top of the two bridge beams on its own set of wheels for increased headroom under the crane; also called a top running crane.
Broken Push Button Pendant or Cable?
Pendants are ergonomically designed to be easily held in one hand and are constructed of a durable thermoplastic material. The pendant cable has 2 steel wires built into the cable jacket for permanent strain relief.
Parts Availability Problems?
are components–bearings, contactors, gearboxes, motors, and electrical systems–are designed to industry standards, and most are readily available throughout the U.S. All motor nameplates and gearbox nameplates are clearly labeled with the original manufacturing information. And virtually every spare part for the crane (excluding the hoist) is in stock here in North America and can be shipped immediately.
Crane Travels Too Far Before Stopping?
If your crane coasts more than a few feet, then it is likely that it uses electric motor brakes and that, like most cranes, the brake pads haven't been replaced (they require replacing or adjusting every 3 months).
What Does an Overhead Crane Manufacturer Make?
Overhead cranes are an excellent material handling solution that facilitates industrial activities. Consequently, manufacturers of an overhead cranes aim to produce tools that serve as the perfect lifting solution for manufacturing and metal fabricating operations.
The most read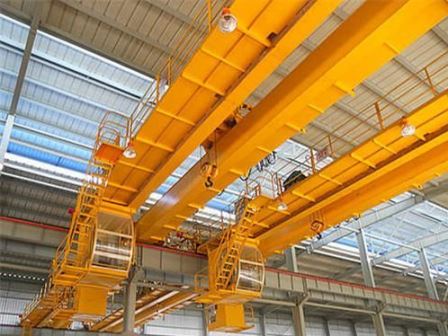 What are the parts of an overhead crane?
What is the purpose of an overhead crane?
How much does an overhead crane cost?
More on this story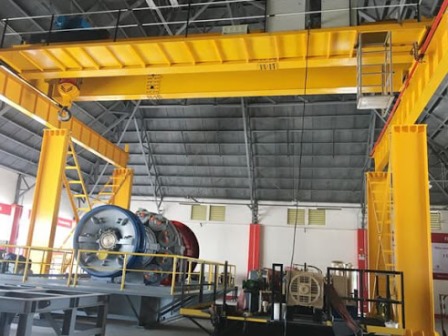 A new report on "Overhead Crane Manufacturers and Suppliers Market to 2020" covers supply chain analysis.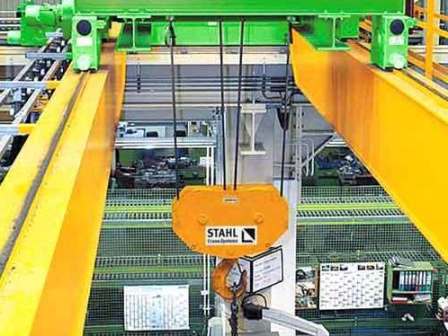 Manufacturers in the USA can supply different types of cranes with different tons of load, matching lift height and reach.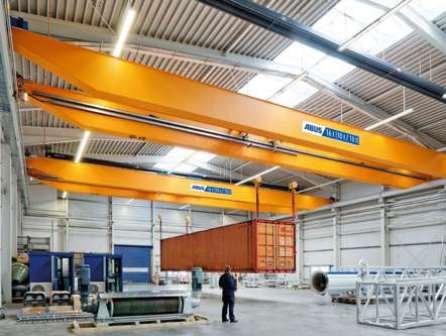 Looking to purchase your first overhead crane system and need to know where to start?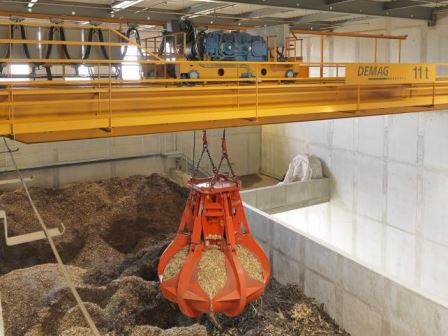 The United States is one of the largest buyers of overhead cranes.