Bridge Crane: hoists, maintenance, manual, parts and manufacturers of traveling cranes, industrial cranes, overhead crane, aerial crane. An overhead crane is a mobile tool designed to transport cargo from one place to another, above the ground.
The displacement of the overhead cranes can be horizontal or vertical. The main function of overhead cranes is focused on the lifting and transfer of all heavy loads by means of a hoist.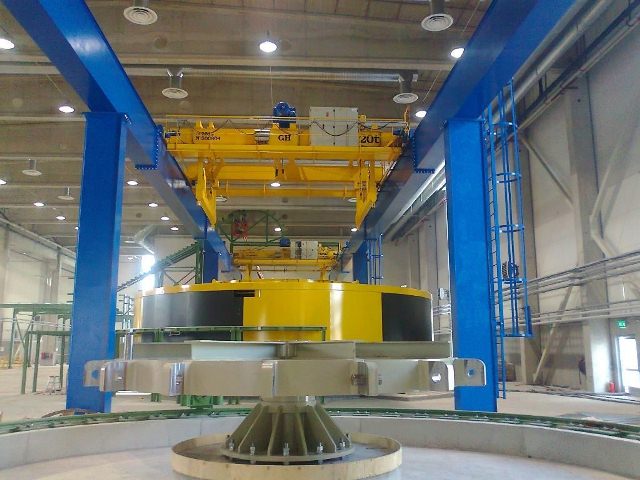 …Nothing lasts forever, not even the best machines. And everything can be reused…

Crane Operator
What is a bridge crane?
Manual and uses of the overhead crane – Overhead material handling:
They are usually used in factories or industrial sheds, being limited to operate inside the warehouse or industrial shed where they are installed.
The use of this type of crane is applied in the steel industry, to move finished products, such as coils, pipes, and beams, both for storage, and for loading to convenient transports.
In the cement industry, to facilitate the manufacture of pipes, poles, beams, among other products of great weight and volume.
In the automotive industry and heavy machinery, overhead cranes are used to handle raw materials; for the assembly of large parts, in road machines (loader, bulldozer, motor grader, trucks).
Almost all paper mills use bridge cranes for regular maintenance that requires the removal of rollers and other heavy equipment.
More on this story
Related Topics