Bridge Crane: hoists, maintenance, manual, parts and manufacturers of traveling cranes, industrial cranes, overhead crane, aerial crane. An overhead crane is a mobile tool designed to transport cargo from one place to another, above the ground.
The displacement of the overhead cranes can be horizontal or vertical. The main function of overhead cranes is focused on the lifting and transfer of all heavy loads by means of a hoist.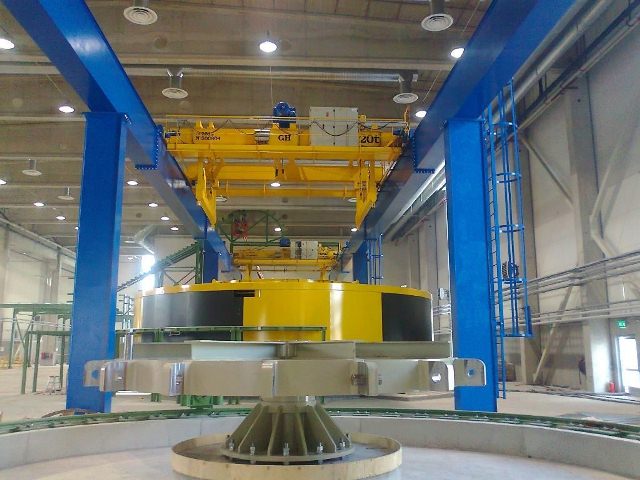 …Nothing lasts forever, not even the best machines. And everything can be reused…

Crane Operator
What is a bridge crane?
Manual and uses of the overhead crane – Overhead material handling:
They are usually used in factories or industrial sheds, being limited to operate inside the warehouse or industrial shed where they are installed.
The use of this type of crane is applied in the steel industry, to move finished products, such as coils, pipes, and beams, both for storage, and for loading to convenient transports.
In the cement industry, to facilitate the manufacture of pipes, poles, beams, among other products of great weight and volume.
In the automotive industry and heavy machinery, overhead cranes are used to handle raw materials; for the assembly of large parts, in road machines (loader, bulldozer, motor grader, trucks).
Almost all paper mills use bridge cranes for regular maintenance that requires the removal of rollers and other heavy equipment.
More on this story
Frequently used in industrial environments, overhead bridge cranes offer reliable stability and efficiency for managing loads or various capacities in loads of various capacities capable of lifting extremely heavy loads.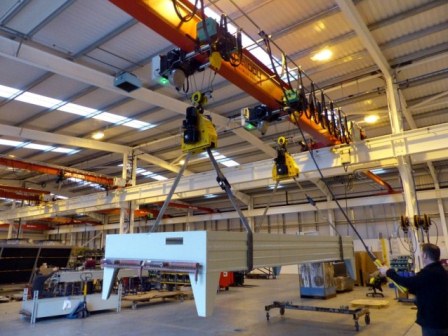 Overhead Crane Parts, components, technical specifications, maintenance of traveling industrial cranes, aircraft, hoists, winches, etc.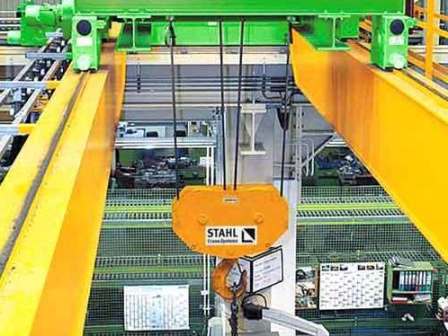 Imagine the following situation: An inspector has examined the hoist rope and he has found 10,000 wire breaks. He insists that the rope is still in good working condition. Could this be true?
Related Topics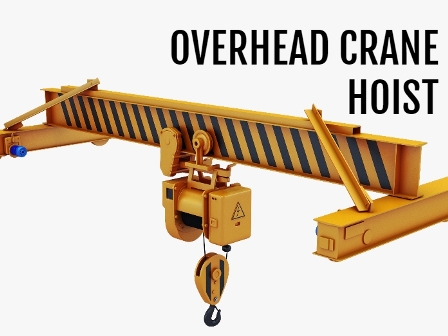 What's the Difference? An elevator is probably the most well-known hoist. Elevators are the perfect machine for transporting loads vertically but in no other direction.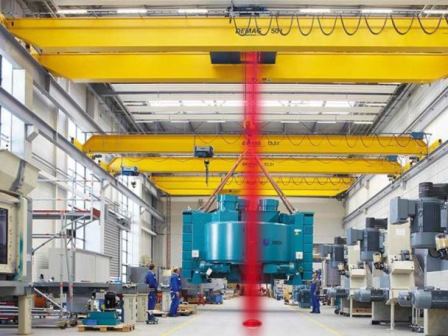 The crane spotlights are for companies that have fixed overhead cranes. It is the only light of its kind in the industry.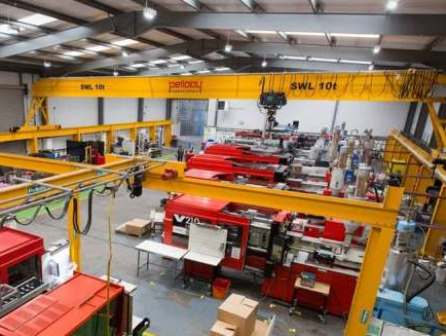 Also known as hoist cranes, overhead cranes operate from an overhead steel beam; Top overhead crane manufacturers in the USA.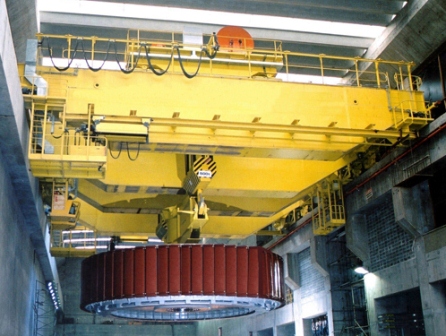 Overhead Crane Safety: Overhead cranes are used in many industries to move heavy and oversized objects that other material handling methods cannot.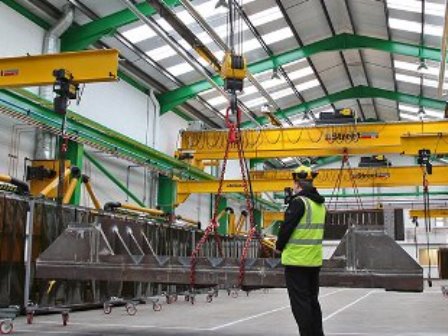 The safe operation of such cranes requires operators to have the knowledge and competence to avoid an accident.
The design of overhead cranes varies widely according to their major operational specifications such as the type of motion of the crane structure, weight, and type of the load.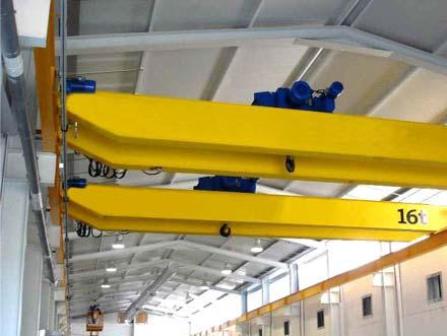 The overhead traveling crane range includes four series designed for different applications and operating conditions: single girder, double girder, underslung and single girder wall traveling cranes.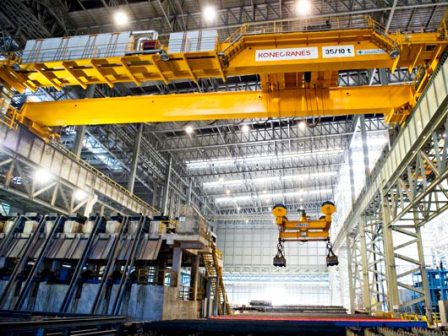 Overhead monorail: parts, electrical system, technical specifications, hoists, pulleys, manufacture of industrial cranes, construction, pulleys.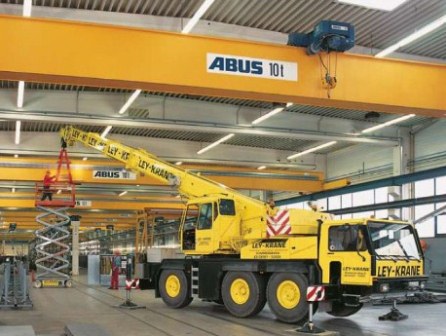 Single girder overhead travelling crane. The single girder overhead travelling crane lifts safe working loads to 16,000 kg. The crane bridge girders are adapted individually to the ceiling construction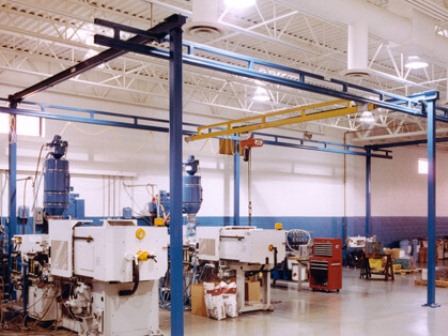 Work Station Cranes are a proven way to improve productivity, increase quality, and provide a safer work environment.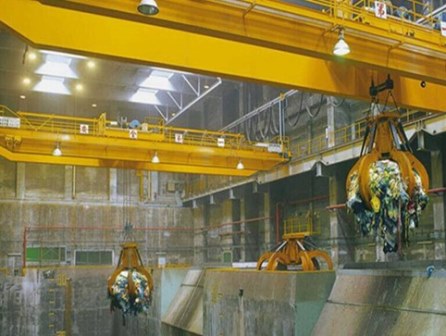 First things first – overhead cranes can come in many shapes and sizes, so if you're not certain on terminology it's best to start by asking: what exactly is an overhead crane?