Planning in the construction industry, as is well-known plays an important part in the successful outcome of a project. How a task has to be dealt with and with which tools are part of the engineer's workload and it is their responsibility to assure that this planned work is carried out on time and within its constraints.
Construction equipment is among these tools that have to be carefully chosen.

Different types of heavy equipment
There are several distinct types of heavy construction equipment, each with its own set of uses. As you evaluate the types of projects your company is taking on, you may decide it's time to add to your fleet. While some pieces of equipment serve one specific purpose, there are others that overlap — for example, if you're looking for heavy equipment that can help you move soil or lift materials, you have a few different options.
We've gathered the most common types of heavy construction equipment, along with a brief description of their primary uses below. Get to know your options so you can find the piece of equipment that will work best for you and your business.

Types of heavy machinery
The traditional way to choose equipment was by its performance, in terms of maximum productivity at the lowest cost. Present pressures from governments and other institutional agencies as well as general conscience are forcing the construction industry to further adopt safety and environmental aspects in their normal way of functioning, and so every activity or process that a company carries out has to be rethought in order to achieve this integration of other parameters.
Starting from the notion that construction equipment should be selected by its performance on-site, the first stage in this research project was to choose the right method for measuring this performance. For each of the different types of equipment, a specific method had to be selected.
The construction equipment was divided into 6 groups:
Earth movement equipment
Construction vehicles
Material handling equipment
Construction equipment
Concrete equipment
Portable machines
Earthmoving equipment
Heavy equipment is essential for construction jobs of almost any size, from home building to large-scale commercial and civil projects. Earth-moving equipment covers a broad range of machines that can excavate and grade soil and rock, along with other jobs.
Earthmovers and other heavy equipment help to speed not only earthwork but also materials handling, demolition, and construction. Many types of heavy construction equipment are designed for multiple functions, making them indispensable on job sites.
Excavators
Graders
Loaders
Skid loader
Crawler loaders
Backhoe
Bulldozers
Trenchers
Scrapers
Wheeled loading shovels
Construction vehicles
In general, construction companies are faced with challenges due to the fact that opportunities in the construction sector are growing.
Straight proportionally to that construction companies and employees are faced with project complexity.
Yet, in order to beat project complexity, construction companies have uncovered which are the most popular types of construction vehicles that they are using in order to achieve great performance. Still one must not forget that great performance leads to success.
Tippers
Dumpers
Trailers
Tankers
Material handling equipment
The term 'material handling equipment is a pretty broad one. There are plenty of situations where it's critical to move large and often heavy materials in a production environment. Any piece of equipment that helps with this process could be labeled 'material handling equipment.
Plenty of items falls under this definition, from tools and storage units to vehicles and major appliances. Anything that deals with the transportation, storage, and control at any stage of the processing of materials can be classified as material handling equipment.
Crane
Conveyors
Hoists
ForkLifts
Construction equipment
Construction equipment refers to heavy-duty vehicles, specially designed for executing construction tasks, most frequently ones involving earthwork operations. They are also known as heavy machines, heavy trucks, construction equipment, engineering equipment, heavy vehicles, or heavy hydraulics.
They usually comprise five equipment systems: implement, traction, structure, power train, control, and information. Heavy equipment functions through the mechanical advantage of a simple machine, the ratio between the input force applied and force exerted is multiplied. Some equipment uses hydraulic drives as a primary source of motion.
Concrete Mixture
Compactors
Pavers
Road Rollers

Concrete equipment
Planning in the construction industry, as is well-known plays an important part in the successful outcome of a project. How a task is to be dealt with and with which tools, be they technical or management-oriented, is part of the engineer's workload and it is his responsibility to assure that this planned work is carried out on time and within its constraints. Construction equipment is among these tools that have to be carefully chosen.
concrete mixer
pneumatic concrete vibrator
concrete saw
pin puller
water heater
concrete bucket
central mix plant
concrete mobile

Portable machines
The equipment is attached to a foundation. Section 98.6 defines equipment as "portable" if it is "designed and capable of being carried or moved from one location to another. Indications of portability include but are not limited to wheels, skids, carrying handles, dolly, trailer, or platform. Equipment is not portable if any one of the following conditions exists:
The equipment or a replacement resides at the same location for more than 12 consecutive months.
The equipment is located at a seasonal facility and operates during the full annual operating period of the seasonal facility, remains at the facility for at least two years, and operates at that facility for at least three months each year.
The equipment is moved from one location to another in an attempt to circumvent the portable residence time requirements of this definition."
Types of Heavy Equipment
What are the tools used in construction?
Hand tools, such as; screwdrivers, brushes, trowels, wrenches, knives, crimpers, clamps, and so on. Power tools may be powered by electricity, compressed air, liquid fuel, hydraulic power, or powder-actuated and might include; mixers, saws, cutters, drills, grinders, guns, breakers, and so on.
What equipment is used for excavation?
Some of the most common pieces of equipment in the excavation industry include: Skid Steers — Skid steer loaders or skid steers are small machines with lift arms that can scoop, dig and carry any material on your job site.
What is the equipment used in construction?
Earth-moving machines that are used in construction work and in road-building include tractor-dozers (bulldozers), loaders, backhoe loaders, hydraulic excavators, dumpers, tractor-scrapers, graders, pipelayers, trenchers, landfill compactors, and rope excavators.
How much money does a heavy equipment operator make a year?
The 2018 median heavy equipment operator salary is $62,500. Half of all people doing this job earn less and half earn more than this amount. The top 10 percent earn $82,500 while the bottom 10 percent earn $47,000.
The most read
Proper tools and equipment are essential for the effective operation of any civil works site.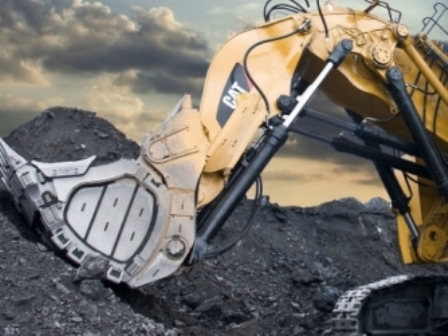 Construction and mining equipment cover a variety of machinery such as hydraulic excavators, wheel loaders, backhoe loaders, etc.
More on this story
Heavy-duty equipment mechanics repair, troubleshoot, adjust, overhaul and maintain mobile heavy-duty construction equipment.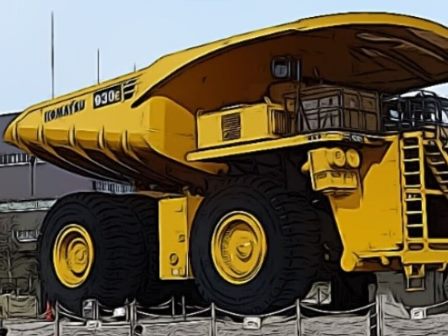 What does heavy equipment mean to you? Is there a clear definition?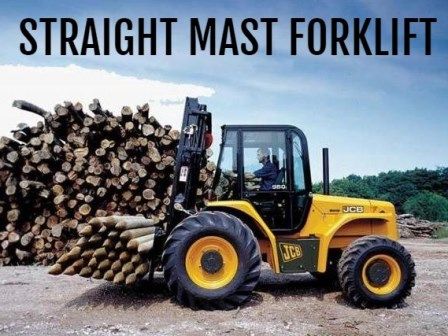 A forklift is a primarily industrial vehicle that uses a two-prong forked front attachment to lift materials.