Electric Hoist Manufacturers: You'll hear opinions about leading chain hoists brand names like Yale, Gorbel, Budget, Coffing, and Harrington. These hoist manufacturers have been in business for decades. They've produced machines in the hundreds of thousands ranging from small hoists to huge chain hoist trolleys.
You'll also hear comments on lesser-known brand names of hoists. These manufacturers also put out fine products, especially for specific niche markets.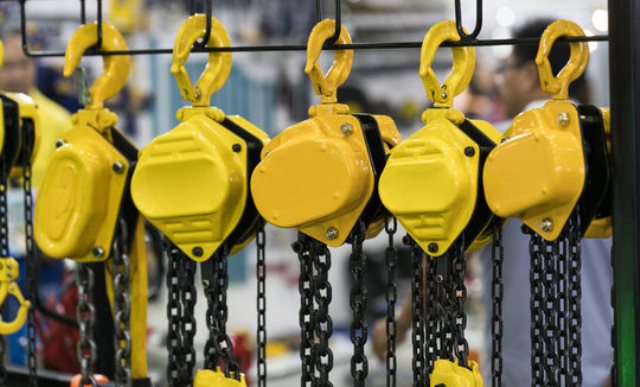 Best chain hoist brands
Hoist brands manufactured in the United States against imported hoists: After a year in which much was said about the importance of American manufacturing, American companies still face the reality of the budget crisis, and it is critical to understand the differences between American-made hoists and foreign brands.
American hoist brands: While a number of nationally manufactured hoist brands remain in the market for a long time, such as:
CM-Columbus McKinnon
Coffing
Chester
Yale
Harrington
ACCO
Electrolift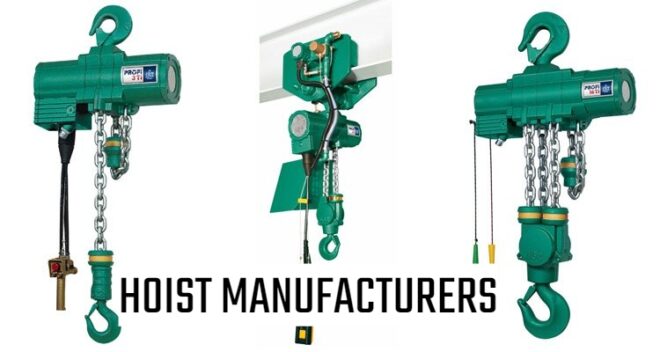 The market has been gradually but immensely changed by the emergence of European brands of hoists in the world.
European hoist brands: In the last 40 years and more recently, the strong US dollar in exchange rates has made euro imports even cheaper. European-made hoist brands cross the quality spectrum, we recommend:
But they share some common characteristics. They are manufactured in Europe with final assembly and testing in the United States and are built according to metric standards, with all internal metric hardware.
Wire rope hoist manufacturers
Cable hoists: Europe cable hoists usually come standard with a cable guide (so any side pull by the operator is particularly destructive) and uses a 2-speed motor instead of a standard speed motor.
Meanwhile, I have observed that Euro brand hoists are often redesigned approximately every 5 to 10 years. This makes previous versions obsolete and gives them a limited shelf life. Meanwhile, more American-made hoists are built for the long term, and it is not uncommon to find a 20 to 30-year-old elevator still in use.
Top electric hoist manufacturers
Electric hoists: National American brands are constructed in accordance with ANSI and HMI standards (compared to Euro brands adapted to the import standard) and are manufactured in our commonly used English unit measurement system (also known as imperial units).
And American electric hoists are made with a variable frequency unit for flexible programming in the field. Certainly, brands made in the USA. They cover the full range of quality, so here are my favorite American-made wire rope hoists: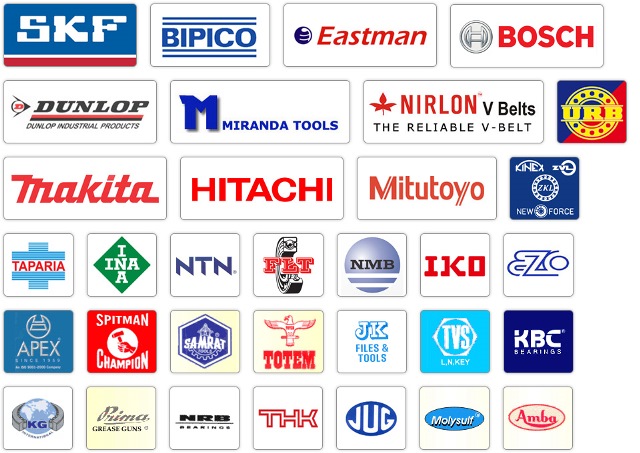 Yale hoist
Yale hoist: The Yale King hoist is the most versatile and customizable cable hoist on the market. With numerous options and accessories related to sizes, carriage type, drum length, power and, not to mention a wide range of capacities, this hoist can be designed and manufactured to meet very specific needs.
Electrolift hoist
Electrolift hoist: These American-made hoists are characterized by being durable and "no problems." We have long-standing clients who use this brand exclusively and trust it.
ACCO hoist
ACCO hoists: ACCO-Wright offer a cheaper price and still represents excellent quality. Since the company manufactures cable drums internally, they are easily modifiable and customized for dimensions. In higher capacities, the drum is mounted in parallel for better lateral separation, and the hoist offers a single beam vertical lift and a more precise vertical lift.
Hoists Manufacturers: Hoists are manufactured worldwide, and in this global economy, buyers have numerous options. When reviewing the options, the old adage "what you get for what you pay for" certainly applies to hoists, and most importantly, it is key to select a hoist that is maintained until the expected duty cycle of the application.
Kito chain hoist
As a Japanese high-tech manufacturer, KITO stands for innovation, precision, and trust. With more than 85 years of experience in the manufacture of hoists and cranes, the company is a world leader in quality. Kito products move millions of tonnes of heavyweight daily in industries such as automotive or power generation.
Hitachi electric chain hoist
Hitachi's reputation for excellence in design, quality, reliability, and performance has made this brand a global market leader. With over three decades of proven reliability throughout the world and an extensive operating range, Hitachi Electric Chain Hoists are suited to most applications. The Hitachi models vary from 250kg to 15-tonne capacity and are available in three or single phase, two speed or single speed while being tested to the safety standards.
Manufacturers brand
Overhead hoists equipment is a purchase that can impact the success and profitability of your business for decades, with profound effects on productivity and downtime. This is especially true when lifting equipment is an integral part of the production process. Whether you need parts for emergency repairs or for scheduled preventive maintenance, knowing that you have access to first-quality, hoists parts is vital in today's competitive global business environment.
hoist crane installation:
When your facility needs crane and hoist equipment, the process can seem overwhelming. What exactly do you need? How much will it cost and how do you get a quote? And once you figure out what you need, how do you find a vendor that can follow through with the expertise, skill, equipment, and customer service to get everything up and running smoothly?
Whether you need to lift 30 tons or 50 tons. one thing we've learned over the years is the importance of the quoting process: the more information we have upfront, the better we can estimate your costs and the faster we can get you going.
What are the different types of hoists?
Hoists for industrial use are generally supplied in two varieties, manual or powered. While manual hoists are easily transportable and less costly than fixed hoists, they can be somewhat cumbersome to use and are more susceptible to wear and tear.
What are hoists used for?
A hoist is a device used for lifting or lowering a load by means of a drum or lift-wheel around which rope or chain wraps. It may be manually operated, electrically, or pneumatically driven and may use chain, fiber, or wire rope as its lifting medium.
The most read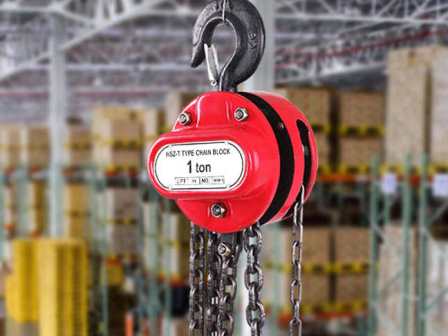 Whether you have to lift, pull, position, tension, or rig a load, you must have the right manual hoist for the job.
More on this story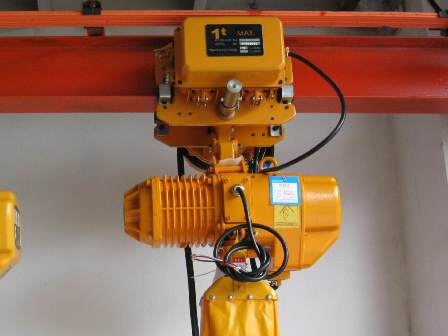 This list includes the best known in the American market.