For all types of hydraulic excavators. This manual takes operators through a typical day of operation, outlining accepted safety procedures for each critical step.
Its easy-to-follow, no-nonsense graphics and clearly stated safety warnings will help ensure operators come home safe and sound after a productive day in the field. This manual is not a substitute for the manufacturer's manual(s).
Organized around the major categories of construction equipment, including both commercial and heavy civil examples, case studies, and exercises, this textbook will help operators develop independence in applying concepts to hands-on scenarios.
A companion website provides an instructor manual, solutions, additional examples, lecture slides, figures, and diagrams.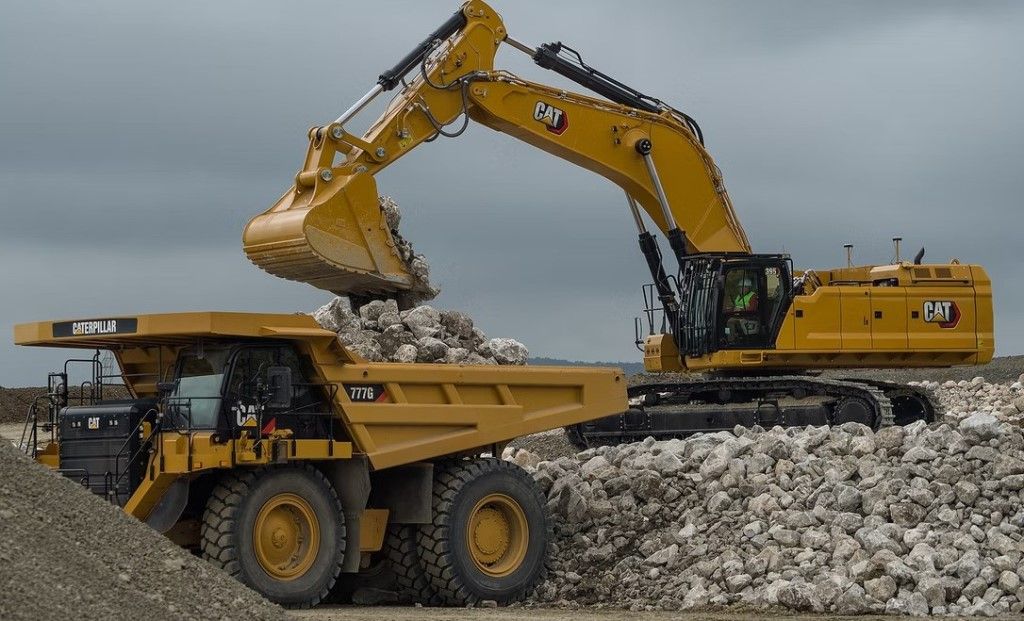 Hydraulic Excavator Safety Manual
To ensure safety, follow the basic rules
The knowledge, experience, and ability of the operator are the most important factors in the safe operation of the machine. it is therefore important that the operator has read and understood the instruction and has been trained.
Excavator operator qualified
The driving and operation of hydraulic excavators must be entrusted to specialize and trained operators in perfect psychophysical conditions. The operator must be aware of all hazards and safety measures associated with the operation of the excavator. The operator must therefore be authorized, trained, and sufficiently skilled to do so.
Familiarise yourself with the instructions and warnings
This manual and the plates and stickers on the machine give the information required for operating it safely and properly. The user must familiarise himself with this information; failure to do so may result in serious accidents. Do not leave anything to chance if you have failed to understand it. Your dealer is always pleased to give you any supplementary information you require. If you lose or damage the manual, the plates, or stickers, contact your dealer for new copies.
Health and safety
Take special care of your mental and physical health and note that the operator of a complicated machine should be physically fit. Never operate the machine under the influence of alcohol, medicines, or drugs of any kind.
Snug fit work clothes
Your work clothing must be snug, without lose sleeves, rings or other jewelry, as they may become trapped in moving parts. Before operating the excavator, clean all grease and mud off your boots. Always wear the necessary clothes and accessories, including helmet, safety gloves, visible clothing, safety boots, and ear defenders
Check your excavator
Before starting work, walk around and check the excavator and make sure that there are no persons or obstacles in the work area.
Never take anything for granted
Today, as you start work, do not assume that everything is OK, only because it was all OK yesterday evening. Before starting, carefully check the excavator for signs of wear and defects.
Make a work plan
Before starting work, carefully inspect the work area. If there are any obstacles or hazards, notify all affected persons of their presence. Avoid overlooking anything that may cause an accident. Prepare a work plan and procedures and inform your colleagues accordingly.
Be careful of public utility lines and pipes
Before starting work, inspect the work area. identify all gas, service, sewer, overhead, and underground electrical lines, and any other obstacles and hazards. The worksite supervisor is responsible for marking the locations of all underground utility lines to prevent accidents. If necessary, ask for the said lines to be closed or transferred.
Work area
ALWAYS, before starting work, carefully inspect the work area and identify any hazards. Do not operate the machine close to a drop.
Given that the machine is not designed for use in explosive atmospheres, NEVER operate it inside a tunnel or explosive area to prevent the risk of explosion. The machine is not roadworthy and must be used only on the worksite; if necessary, it must be moved to other areas by truck
Keep your eyes open
Keep your eyes open before and during your work and especially when you slew the tools in crowded areas. In more complicated situations, we recommend using an assistant who can supervise the area and give signals; pay attention to his signals before operating the excavator.
Maintain good ventilation
Do not use the machine for indoor works. Take all precautions to vent exhaust gas externally before starting the engine if working in a hole in the ground, tunnel, or trench. In such a place, the air tends to stagnate.
Breathing exhaust gas is very dangerous. Note that exhaust gases are fatally poisonous. In case of excavations or earthworks involving noxious substances, the user must take all the necessary safety measures.
More on this story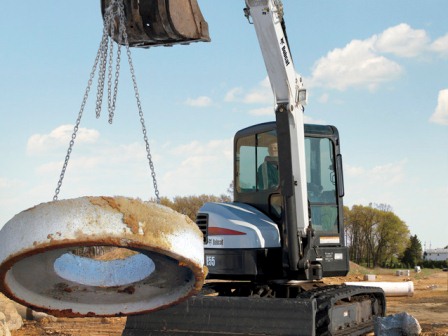 The use of excavators for lifting operations, particularly on construction sites, has become more common over the last few years.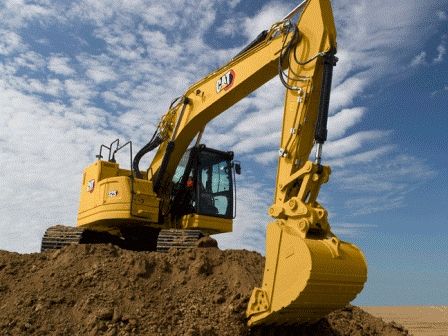 These machines can help you get your jobs done faster and more efficiently by using a safety manual.