Make your backhoe do more with these attachments: Hydraulic breakers, thumb kits, compaction wheels, and quick couplers are among the attachments designed to extend the uses of your backhoe.
Here are some of the backhoe loader-oriented products for breaking, grabbing, refilling, and also quickly changing attachments.
Selecting the right plug-in improves productivity while saving time and money.
Replacing a standard backhoe bucket with a tool attachment depends on the job site environment, tasks, and future projects.
Understanding the capabilities of different backhoe attachments can help when making a decision.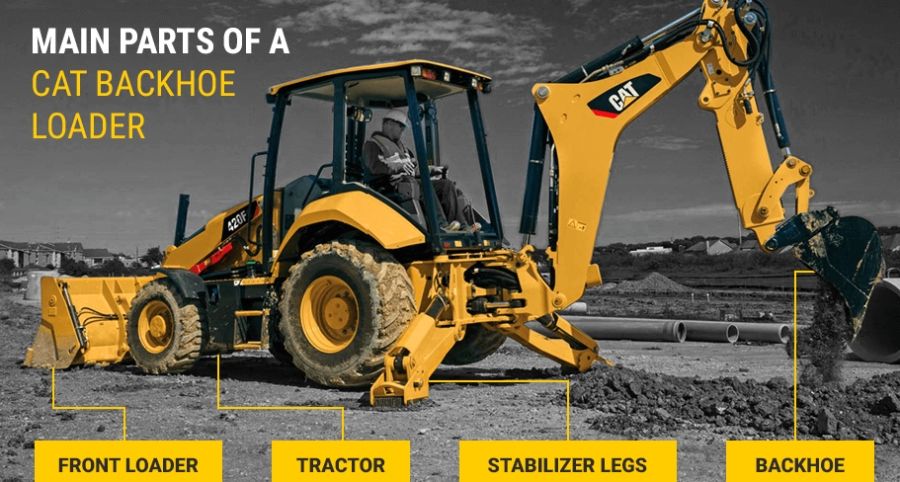 Backhoe accessories
While heavy equipment parts are often built for a single purpose, backhoe loaders and their accessories are available to diversify machinery to suit your needs.
Rather than investing in new equipment each time a different task arises, backhoe attachments can transform a single-use machine into a multifaceted asset to help boost productivity.
This Backhoe Attachment Guide is for a better understanding of the various attachments available and their uses. The range of tools available for backhoes allows you to tailor your machines to suit a variety of tasks.
Thumbs for backhoe
One thumb set, they are available for backhoes with or without quick coupler. Customers can choose between manual or hydraulic versions.
They are made of steel, have a main long pin for mounting and lining between the teeth. They come with the jump hoses needed for the dipper hydraulic attachments. They are designed to clear the boom and grip at all points and mesh with the teeth on the backhoe bucket.
Hydraulic hammers for backhoe
Hydraulic hammers convert recoil energy into reusable energy to deliver more power with the same amount of hydraulic input.
The breaker box guiding system also minimizes kickback forces to put less stress on the carrier, operator and breaker.
They are compatible not only with backhoes, but also with skid steers and excavators and can be used for demolition, landscaping, building renovation, road construction, rock excavation and quarrying.
Backhoe Buckets
Front buckets and rear backhoe bucket attachments are among the most common, even with other types of heavy equipment units. Different types of buckets are available to optimize the digging process while withstanding tough working conditions.
12 "to 60" buckets for heavy duty, ditch cleaning, with options to come with or without teeth. Backhoe buckets are durable construction with a steel cutting edge and beveled steel side cutters.
The design offers abrasion resistant full curve side and double bottom wear pads. Optional 4-bolt side cutters and additional pins are available.
Trencher for backhoe
Trencher accessories are the perfect tools for cutting through soil, asphalt or concrete with precision and ease.
They help everyone from contractors and landscapers to maintenance crews, in digging narrow trenches from 100 to 300mm, to install irrigation systems, power and water lines and even carry out road repairs or general construction tasks.
Trencher attachments can be used on backhoes, mini excavators, hydrostatic skid steer loaders, and skid steer loaders.
Grapples for backhoe
Able to be rotated 360 degrees clockwise and anti-clockwise, the grapple attachment comes in many forms and can be used for all kinds of site lifting and shifting jobs.
The multi-tine grapple has the most variety in terms of application usage, often being used to shift large and obscurely shaped loads.
Whereas specializing in loading and unloading, sorting and demolition work, the demolition grapples tough design and high closing force makes it an effective tool during larger projects.
Attachments for Backhoe Loader
Several things to consider are the type of job site, the size of the attachment, the toughest ground conditions you are operating in, and the tipping load of your unit.
Investing in a variety of excavator attachments gives you a huge competitive advantage by getting the most out of a single machine.
It is a cost effective solution that also provides versatility and flexibility with each accessory. Plus, instead of relying on multiple machines for different jobs, you can transform a single unit into a multi-faceted machine.
The right work tools attached to your backhoe lead to better results in less time. Workmanship improves when you have the right tools to do specific jobs.
Accessories help contractors in all industries complete tasks with a minimum of defects.
Aftermarket backhoe attachments
Buying a new machine for every task is neither feasible nor profitable, so by adding tools to your existing backhoe, you can turn a single machine into a versatile asset.
Your fleet capabilities increase without physically increasing the number of machines. With quick and simple installations, accessories also help reduce downtime and improve the flow of your projects.
More on this story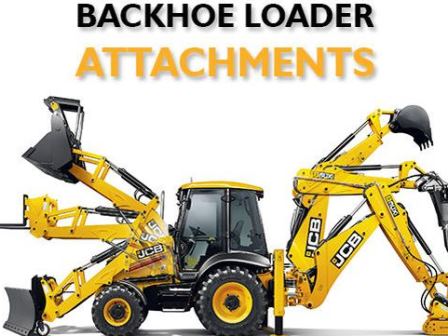 The backhoe is the main tool of the backhoe loader. It's used to dig up hard, compact material, usually earth, or to lift heavy loads, such as a sewer box.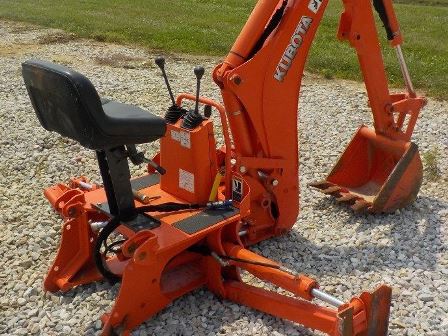 Aftermarket parts for backhoe loaders are also referred to as non-original equipment manufacturer parts, generic parts, or competitive replacement parts.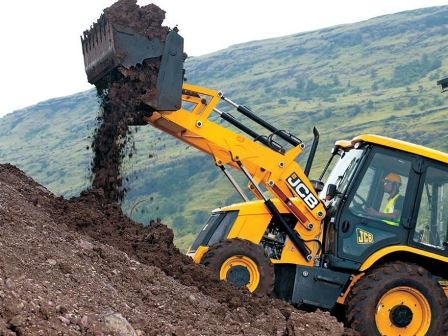 This machine consists of four main parts: the cab, the tractor, the backhoe, and the front loader or general-purpose bucket.