The engineers of each of the manufacturers of backhoes design their vehicles to minimize operator fatigue and allow greater productivity. View and compare Backhoe loader specifications from top manufacturers. Compare size, weight and detailed specifications of Backhoes loader.
The spacious and comfortable cabins are the norm in the backhoe excavator market and the ergonomically designed controls are designed to be easily accessible to an operator.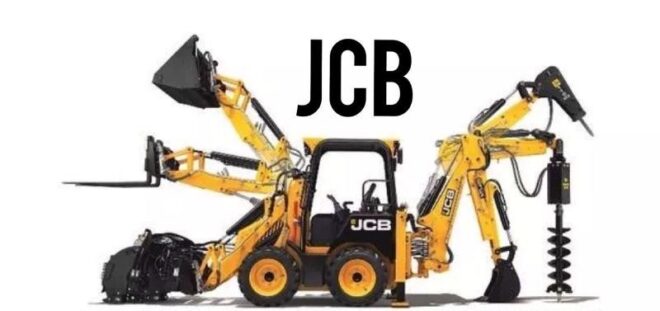 Backhoe operator
Manufacturers have experienced strong sales of their various models of construction equipment, including a line of backhoes.
An emphasis on operator's ease of use
Its engineers have also worked to optimize the comfort and ease of a backhoe operator. "We always try to keep a low bonnet line and clean site lines for work attachments for the best possible visibility."
"Camera options are becoming more popular, whether they are used to do reverse work, to help detect the hazard, or forward-facing to help the fork work with pallets."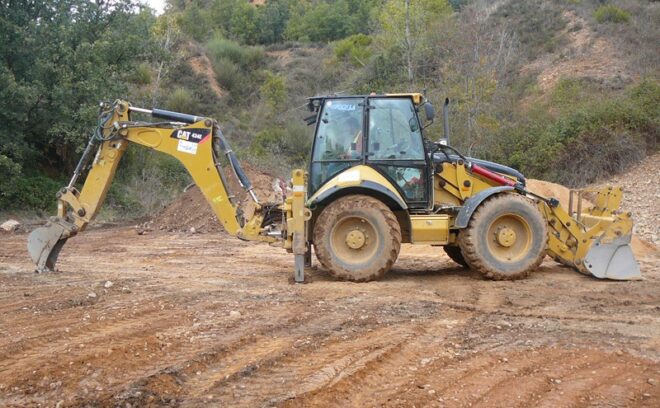 Backhoe Cab
The ergonomics inside the cab is designed to ensure that the operator of the backhoe has everything he needs within arm's reach, and can perform all tasks with minimal effort.
The auto-controls of excavators in the machines have grown in popularity throughout the years since they reduce the stress in the operator. "Other developments are the inclusion of forwarding, neutral and reverse switches on the charger lever to make the charging cycle faster and easier."
"The steering column is adjustable for both reach and rake to ensure the operator can achieve their perfect driving position for maximum comfort while at work."
Deere Backhoe loader specifications
In recent years, backhoes, like other large and small excavators, have evolved to the point where the controls on their excavator joystick are soft, easy to use and provide an excellent feeling to the hydraulic system.
"Starting with our 310SL HL" from John Deere". We introduced the control handle of the loader with the palm on top so that additional features could be handled with a single control while maintaining the operators' line in front of them.
It has a 4-in-1 bucket with a thumb roller control, which means it has an easy-to-operate front loader cover until it opens or closes. " It also proudly points out John Deere's momentary four-wheel drive control, which allows the operator to use a button to effortlessly push the backhoe in and out of a four-wheel drive or mechanical front-wheel drive in control. of the front wheel.
In addition, the 410SL HL is equipped with a clutch disconnect that can pause the transmission momentarily, a useful feature in truck loading or storage applications or in storage.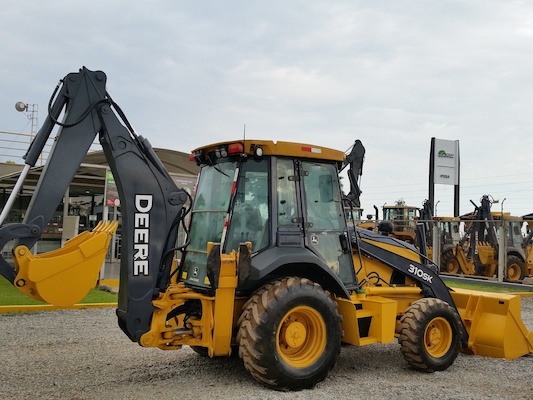 Backhoe design
"We've always tried to get a deep understanding of what customers need and what their various applications are."
"We take that information and use it to develop new ways to provide our backhoe customers with greater versatility, productivity and, above all, reliability. We realize that time is critical for our construction clients at a job site, regardless of the project. "
CASE Backhoe loader specifications
To update their machines and handle a wide variety of applications and special uses, backhoes are always changing their machines to improve their productivity.
Special machines for special uses
"Recently, we have introduced several improvements to our line of N-series backhoes, improvements to the cab and powertrain, as well as electrical and hydraulic systems, which make these already versatile machines even more robust and productive", He explained in a recent press release.
Several features that were previously additional have become standard on Case machines, such as their fuel savings package. It includes ECO mode switches for the loader and backhoe functions, allowing for greater fuel savings, optimal power, and increased performance.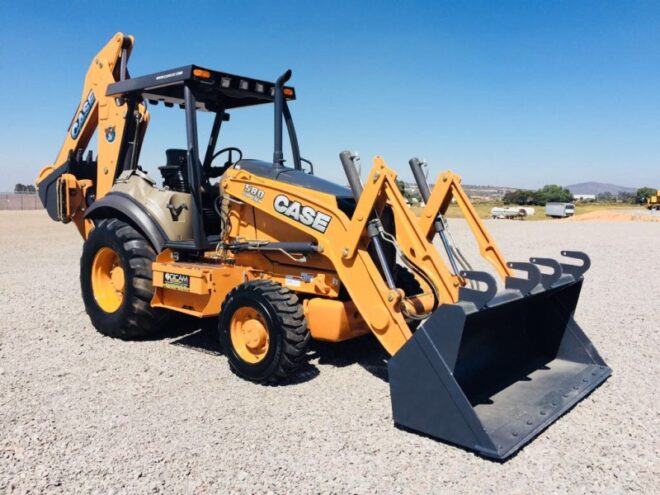 Backhoe models
The N series backhoe loaders now have a completely new hydraulic system for optimum precision and smoothness, giving the operator more control in applications where accuracy is critical.
Backhoes can be configured in many ways to adapt to specialized applications.
Options such as sirens / public address systems, high visibility paint, strobe lights, LED light bars, remote spotlights, and advanced lighting packages improve visibility and efficiency in most situations. He also says that many railway contractors use specially equipped backhoes in their operations.
Access to work areas is a major challenge in the industry and it is critical to have a tool carrier that serves as a platform for numerous applications.
Backhoe in construction
In addition, they are used to help place, move and change railroad tracks. "In rail applications, backhoes are often equipped with a bucket to move ballast, dirt and other materials, and a set of long forks to move packages of railroad ties and other supplies."
"Some backhoes can be equipped with universal couplers that allow the machine to handle accessories from other original equipment manufacturers."
Construction machines
The new extendable option of Case in the N series of backhoes allows them to move further away from the base of the machine, allowing more work to be done without moving the vehicle.
In addition, it improves access at sites where the base of the backhoe can not get too close to the tracks.
The Case 580 Super N, for example, achieves more than 3 feet of additional range with the function. Contractors and operators always want to see more scope from their backhoes or bulldozers, whatever the use, but that often causes other problems.
The engineers of each manufacturer have been busy over the years in the search for solutions to these problems, which has greatly improved the capacity of the backhoe.
"The challenge of improving the reach is that it could reach a compromise for stability."
"To improve the stability of the machine, would require a mass increase, either a larger excavator or the addition of counterweights, could result in a machine that exceeds 10 tons."
Backhoe loader attachments
Hydraulic breakers, thumb kits, compaction wheels, and quick couplers are among the attachments designed to extend the uses of your backhoe. Here are some recent product releases geared toward backhoes for breaking, grabbing, backfilling and quickly changing attachments:
Extendahoe backhoe thumb
Thumb kit made for Extendahoe
They are available for backhoes with or without a quick coupler. Customers can choose between manual or hydraulic versions. They are made of T1 and AR400 steel has a new main long pin for mounting and see-through plating between the tines. They come with the jump hoses needed for the stick's hydraulic fittings. They are designed to clear the boom and stick at all points and mesh with the teeth on a stock Cat 24-inch bucket.
Backhoe breaker
Converting recoil to reusable energy
Epiroc designed its RX hydraulic breakers to convert recoil energy to reusable energy to deliver more power with the same amount of hydraulic input. The breakers' box guiding system also minimizes recoil forces to put less strain on the carrier, operator and breaker. They are compatible not only with backhoes but with skid steers and excavators and can be used for demolition, landscaping, building renovation, road construction, rock excavation, and quarrying.
Backhoe compaction wheel
Compaction while backfilling trenches
Compaction Wheels are designed to compact the soil when backfilling trenches. They come in a variety of widths and feature tapered roller bearings. A tampered-foot design with static pad rollers provides smooth operation and a high degree of compaction. The open rim allows the wheel to penetrate the trench fill and compact the soil from the bottom up. The compaction wheels are available for all backhoe loaders.
Backhoe bucket
Quickly switch buckets
Kubota's Quick Coupler is designed for fast bucket changes for the company's tractor-loader-backhoe. The coupler is also compatible with select Kubota compact excavator buckets, tilt buckets, grading buckets, trenching buckets, grading blades, cemetery buckets, frost rippers and excavating rakes.
Backhoe hammer
Low recoil, few moving parts
Case Construction Equipment's hydraulic hammers have only two moving parts and isolate every blow from the operator and carrier. The hammers are pre-assembled and made for Case backhoes, excavators, compact tractor loaders and skid steers.
The blows are isolated in the cushion chamber, and recoil energy is recycled and used for the next blow. The long-stoke piston facilitates energy transfer and recoil reduction. Case hydraulic hammers come with a gas recharge kit and a three-year warranty.
Backhoe vs Excavator
Which Machine Is Best for Your Project?
Though it's sometimes difficult to tell a backhoe and an excavator apart, they differ in three main ways: size, versatility, and rotation. These factors make each machine suited for different jobs, so it's important to choose the right one for your project.
Backhoe Sizes
The main difference between the two machines is size — excavators are larger and heavier, while backhoes are slightly smaller. The excavator is typically a better fit for demolition projects, mining, driving piles, drilling shafts for rock blasting, and overall large-scale industrial projects. The backhoe, as the smaller and more adaptable of the two, is better for farming, snow removal, loading jobs, and medium-scale construction and excavation projects.
Multi purpose machine
The backhoe and excavator are also very different in terms of versatility. Though both machines offer a number of attachment options, the backhoe has a much greater selection and is therefore capable of a wider variety of tasks. Backhoes can also be driven on roads, which makes them the better choice for projects with spread out worksites.
Difference between backhoe and excavator controls
Finally, backhoes and excavators have different rotation ranges which make them very different machines from an operator's standpoint. An excavator operator can rotate the entire machine's chassis and arm together in a complete circle, while a backhoe's arm only pivots across a range of about 200 degrees.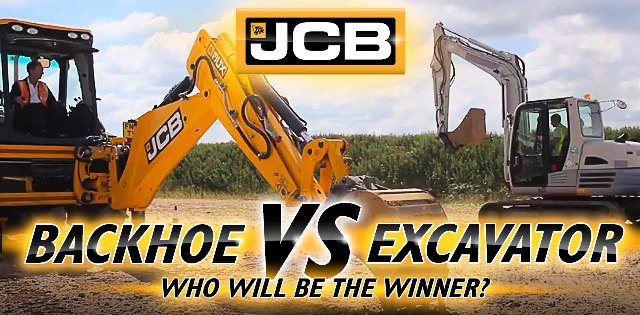 Backhoe bucket attachments
Several factors can help excavator operators improve their productivity during everyday construction tasks, but the single biggest contributing factor typically circles back to choosing the proper excavator bucket for the application.
There can be a tendency for some excavator operators to gravitate toward using a standard bucket in all applications. However, this approach may negatively impact the operator's productivity. For example, using a standard bucket rather than a trenching bucket in trenching or deep digging applications may result in decreased efficiency.
Prior to selecting a bucket, it is important for operators to consider the application the bucket will be used in, the density of the heaviest material, the accessories that can be used and the coupling systems for easy attachment changes. Operators should also check that the bucket chosen does not exceed the machine's operating capacity.
Backhoe bucket Sizes
Choose a bucket type with soil conditions in mind
There are two primary bucket types for contractors to choose from heavy-duty buckets and severe-duty buckets.
Heavy-duty buckets are the most common excavator bucket type because they work well in a variety of soil conditions, such as clay, gravel, sand, silt, and shale. The buckets are manufactured with high-quality, abrasion-resistant material, durable side cutters for extra strength and protection and bottom wear pads.
Severe-duty buckets are best suited for excavator operators who are handling abrasive materials in heavy or severe digging and truck-loading applications.
The buckets are manufactured with abrasion-resistant material for added protection and strength when digging in loose rock or pit and quarry operations. The buckets' side cutters, shell bottoms, side wear plates, and weld-on wear shrouds all consist of abrasion-resistant material. In addition, reinforced gussets help strengthen the machine-fitting joints on the buckets to promote uptime.
How much is a used backhoe?
How much is a used backhoe?
The price of used backhoe loaders is also influenced by the age and condition of the machine, the brand, and the hours of use. A five-year-old Case 580m with less than 1,000 hours, 14 feet or more of dig depth and 60 to 90 horsepower might run $60,000 to $70,000.
How much does a new farm tractor cost?
New Tractor Average Costs: A bare-bones compact tractor might sell for less than $10,000, while the largest and most powerful farming models could go for as much as several hundred thousand dollars. Most tractors fall somewhere in between. Mid-size tractors with 30 to 75 hp usually cost anywhere from $25,000 to $50,000.
What is the difference between backhoe and excavator?
The backhoes are much smaller than the excavators and are a standard tractor that supports an arm that consists of two segments, the bucket and the boom. The boom supports even more the bucket, which holds the bucket. Knowing the differences between an excavator and a backhoe will allow you to choose the right equipment for your project.
What is a backhoe excavator?
A backhoe (also called rear actor or back actor) is a type of excavating equipment, or digger, consisting of a digging bucket on the end of a two-part articulated arm.
What is the purpose of a backhoe?
Backhoe loaders are very common and can be used for a wide variety of tasks: construction, small demolitions, light transportation of building materials, powering building equipment, digging holes/excavation, landscaping, breaking asphalt, and paving roads.
How many hours will a backhoe last?
Construction Equipment's 2005 Lifecycle Study found, for example, that 20 percent of engines in 14- to 15-foot backhoe-loaders required major repair or replacement before 6,000 hours. The lower end of the typical range for engine life in 30- to 40-ton articulated dump trucks was 9,000 hours.
Which is the best backhoe loader?
Our list of the best backhoe loaders:
-JCB 1CXT backhoe loader.
-Caterpillar 434E backhoe loader.
-JCB 3CX 70th Anniversary backhoe loader.
-New Holland LB90B backhoe loader.
-JCB 4CN backhoe loader.
The most read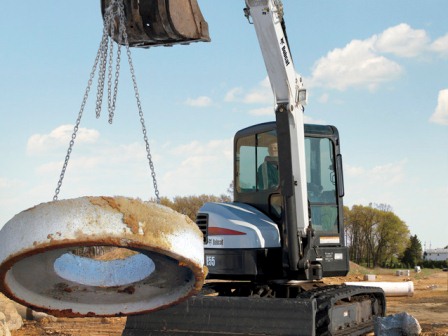 Excavators and backhoes are designed for rapid earth moving and are not designed for lifting operations as their principal function.
More on this story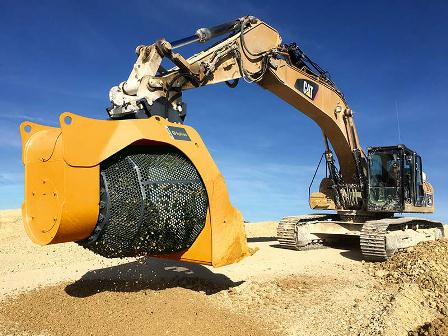 Buckets for backhoe loaders match the machine to the job. Whether quarry, construction site, or landscaping job, they focus the full power and performance of the machine on the task at hand.