What is a backhoe? In cranes and machinery, we analyze some of the characteristics that define the best backhoe loaders in the current construction industry. This machine has been the superstar of construction equipment and the material handling industry for a long time. Have you ever thought about what makes the backhoe so popular? It's your versatility!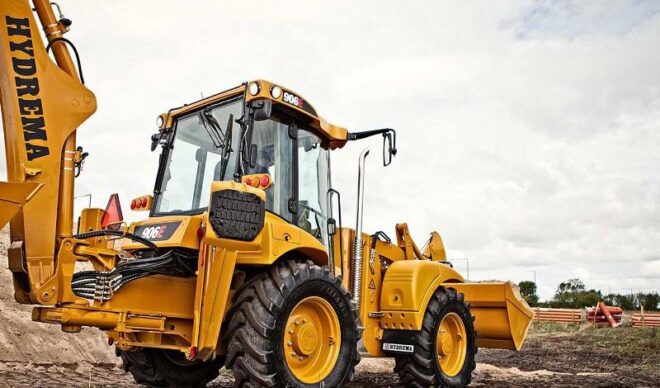 What is the difference between a backhoe and an excavator?
Backhoes are much smaller than excavators and are a standard tractor that supports an arm consisting of two segments, the dipper, and the boom. The boom further supports the dipper, which holds the bucket. Knowing the differences between an excavator and a backhoe will let you choose the right equipment for your project.
Function of backhoe
In a time when equipment manufacturers design machines to perform as many jobs as possible or try to follow the Swiss-army-knife approach, backhoes with their versatility are winning hearts.
The machine is both a dedicated excavation unit, as well as a front-loading tool. Whether on construction sites, road works, or places where earthmoving is required, backhoes can be seen everywhere.
Most backhoes have quick-connect mounting systems and auxiliary hydraulic circuits for simplified connection assembly, which increases the use of the machine in the workplace.
Backhoe crane attachment
Let's look at what it takes to be the best backhoe in the world.
Powerful mechanics: a powerful diesel engine in the heart and an incredible hydraulic system define the best of backhoes.
The diesel engine generates power while the hydraulics amplifies it. The power of the diesel engine and the capacity of the hydraulic systems differ from one variant to another.
Savings in fuel consumption: In addition, for a backhoe loader as the best in its class, the main requirement is fuel efficiency. Here, it deserves a mention; offers the best fuel efficiency in its class.
Low maintenance cost: when you identify the best backhoe, it is also important to consider the cost of maintenance. The lower the cost, the better it is and this is very possible with the modern machines of the segment.
With better technology and design improvements, modern machines are very capable of reducing the overall cost of maintenance. Therefore, you can have peace of mind while this excellent machine does its job.
With improvements in technology and design, they have been able to reduce lubricant filling requirements with extended service intervals, which reduces overall maintenance costs.
All this plus a guarantee of limited duration, so that one can enjoy the tranquility.
What is a backhoe good for?
Backhoe machine
Productivity and performance: it is another criterion to judge the productivity of the machine. Here, it must be taken into account that it comes with more range, a robust and reputable gear pump, and have the maximum depth of excavation and discharge height of the loader.
Intelligence matters: apart from strong mechanics, the intelligence of the machine must also be considered. Therefore, if a backhoe comes with remote monitoring functions that allow you to obtain a daily work report, fuel level warning, and maintenance warning via SMS, then there is nothing like that.
Backhoe driving
Effortless operations with the joystick: since fast and effortless operations are the need of the hour, this function also becomes very important. Usually, a joystick is used to maneuver this complex system to make heavy work seem much easier and effortless than it really is. A joystick allows precise and smooth power control.
Highly connected: not only must the equipment be excellent, but it must also communicate effectively. If any backhoe meets this requirement, then it must be considered the best in its class. Today, highly advanced backhoe loaders come with a radio with a two-way speaker system that facilitates communication with the operator and, through it, with people in the place. It becomes effective and useful in congested sites and large sites without a mobile network.
Very convenient and comfortable: last, but not least, comfort also matters. Backhoes should be such that they are easy to use and operate. It is believed that the most important part of the machine is the person who operates it. That is why you must do a lot of work, that your experience is the most comfortable. Design and ergonomic seats that make all controls smooth and easy to reach, advanced mechanical control levers, 21st-century style with luxurious interiors, personal storage space, and an easy-access toolbox.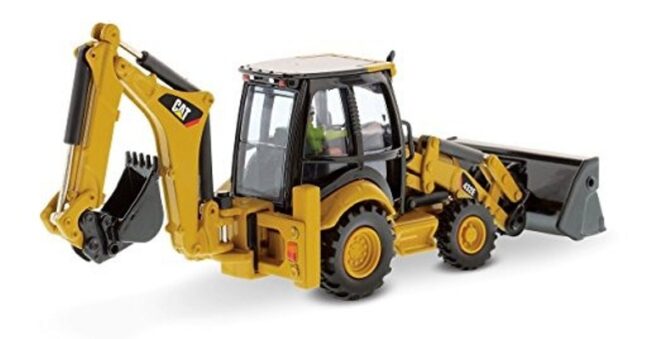 Backhoe models
Comparison of models: When comparing the backhoe loaders manufacturers and the various models available, you will find two main types, the centrally mounted backhoe loaders, and the side-scroller backhoe loaders. While both offer comparable levels of overall performance, differences can be found in the degrees of maneuverability and stability they provide.
Backhoe Loader
Backhoes of the central assembly
Often this type of loader is known as a center pivot backhoe, it has the backhoe mounted in the center of its rear frame. Its gull legs rotate downwards and provide stabilization. In addition, this design provides a wider posture and more ground clearance, making it ideal for sloping terrain and heavy loads.
What is a backhoe? Side-scroller backhoes
This type of backhoe is mounted on rack rails and outriggers that allow the operator to change the work or materials from one side of the loader to the other, greatly saving the time it would take to reposition the platform. Ideal for narrow aisles or work situations where the machine is located near buildings or other immobile objects, the side-scrolling backhoes achieve the perfect balance between precision and productivity.

Backhoe brands
Here is the list of the best brands of backhoes.
Caterpillar
Volvo
JCB
Komatsu
Liebherr
CASE
John Deere
Terex
Hitachi
Hyundai
Tractor with loader and backhoe
Backhoe loaders have a very unique appearance, they have components sticking out every which way. It's obvious what a dump truck does just by looking at it; but what are the different appendages of a backhoe used for?
A backhoe loader is an interesting invention because it is actually three pieces of construction equipment combined into one unit. A backhoe loader is:
A tractor backhoe
A loader
A backhoe
Each piece of equipment is suited to a particular sort of work. On a typical construction site, the backhoe operator usually uses all three components to get the job done.
This content is not compatible with this device.
Tractor backhoe
The core structure of a backhoe loader is the tractor. Just like the tractors that farmers use in their fields, the backhoe tractor is designed to move easily over all kinds of rough terrain.
It has a powerful, turbocharged diesel engine, large, rugged tires, and a cab with basic steering controls (a steering wheel, brakes, etc.). Backhoe cabs are either completely enclosed or have an open canopy structure to give the operator protection.
The Loader
The loader is attached in the front and the backhoe is attached in the back. These two components serve very different functions.
The loader can do several different things. In many applications, you use it like a big, powerful dustpan or coffee scoop. You usually don't dig with it; you mostly use it to pick up and carry large amounts of loose material. It's also used to smooth things over like a butter knife, or to push dirt like a plow; the operator controls the loader while driving the tractor.
The Backhoe
The backhoe is the main tool of the backhoe loader. It's used to dig up hard, compact material, usually earth, or to lift heavy loads, such as a sewer box. It can lift this material and drop it in a pile to the side of the hole.
Basically, the backhoe is a big, extremely powerful version of your arm or finger.
Backhoe or excavator
Do you need a license to operate a backhoe?
Applicants are typically expected to have a license to operate a motor vehicle, and some require that students have a high school diploma. A driver's license will be required to assist in the transport of backhoes and other large equipment between work sites.
What does an excavator do?
Excavator shovel is a self-propelled machine, on tires or tracks, with a structure capable of rotating at least 360º (in one direction and in another, and uninterrupted) that excavates land, or load, lift, rotate and unload materials by the action of the spoon. The cab sits on top of the chassis or body. They are a natural progression of steam shovels and are often referred to as electric shovels.
Why is it called a backhoe?
The term backhoe is used to describe a piece of excavating equipment that consists of a digging bucket fixed to the end of an articulated arm. However, the location of the bucket is not why they are referred to as backhoes. The name is derived from the motion of the digging bucket.
What function does the backhoe perform?
A backhoe is a machine that is used to perform excavations on land, it performs its job by burying a spoon or shovel with which it removes soil or materials deposited in the ground, then drags them and deposits them inside.
How much does a backhoe cost?
CAT Backhoe Loader Average Costs. There are four basic models of CAT backhoe loaders. They begin in price at about $85,000 and range upwards of $150,000. The smallest model, the CAT 416E with 74 horsepower and 14.3 feet of dig depth capability, starts at $84,660.
The most read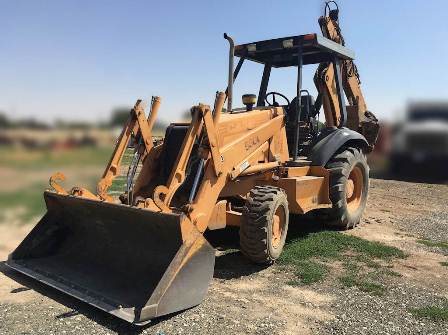 A backhoe is a type of excavating equipment, or digger, consisting of a digging bucket on the end of a two-part articulated arm.
More on this story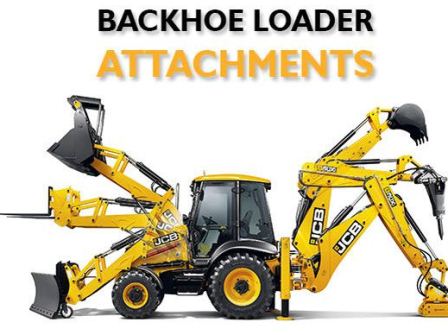 The backhoe is the main tool of the backhoe loader. It's used to dig up hard, compact material, usually earth, or to lift heavy loads, such as a sewer box.