When shopping for a backhoe loader, there are many big-name brands to choose from, including John Deere, Kubota, Caterpillar, JCB, Komatsu, CASE, Volvo and Terex. Who among them makes the best backhoe loader?
Which brand of backhoe you choose matters a lot for a number of reasons. The various brands on the market may look similar, but they have vast differences in power and capacity. Some models, like JCB, can dig deep, CAT backhoe loaders can lift heavy loads, while Case backhoe loaders are all-round performers.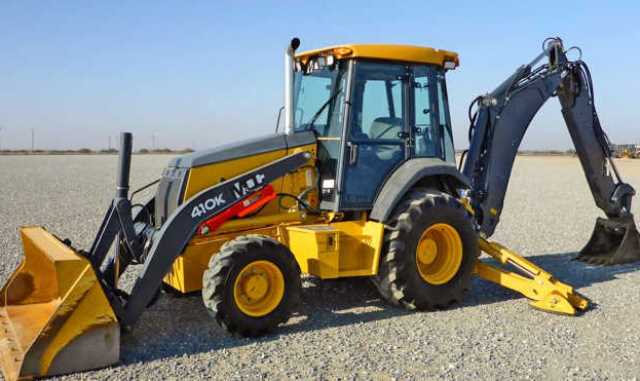 Best compact backhoe
There is no one "best" backhoe brand for everyone. The best make and model depends on your budget, your location, and your job needs. Different manufacturers focus on a variety of specifications to do different types of work.
Since all of the above brands are good backhoe loaders, focus more on ease of maintenance and service. Proximity to a dealer and parts availability should be some of the most important factors to consider when choosing a backhoe brand.
After that, you can narrow your search down to specific specifications, such as digging depth, power, and lifting capacity.
Overall, we think John Deere, Case, and Kubota are the best backhoe brands for most owners. They are powerful enough for most household jobs, affordable and easy to operate.
If you need something that can handle tougher jobs, JCB, CAT are great options. JCB models have the greatest digging depth, CAT backhoes have high lifting capacity and JD backhoes offer good performance in both digging and lifting.
Backhoe for Homeowner Specs
backhoe price
Some brands are cheaper than others, so you'll need to know which brand of backhoe is within your budget.
backhoe operation
Some backhoes are easier to operate than others, especially for first-time owners.
backhoe loader maintenance
Unless you are an experienced mechanic or have access to one, choose a brand that makes backhoes easy to service. You'll also want a backhoe that is easy to get parts for and whose dealers are available at your location.
Backhoe loader cost
Buying a backhoe loader is a big decision for many people. Whether you're in construction or looking to tame some of your own acres, backhoes are an extremely vital piece of equipment.
Here we will break down the most common questions and concerns you may have about the cost of this large but vital piece of equipment. It's important to understand the many accessory options, as well as the average price of new and used equipment.
Considering the various functions of a backhoe loader, you might assume that the prices of such equipment vary as well. Although the cost of some accessories can be high, the backhoe itself can be a smart and affordable purchase for your business or home.
We will cover the prices of the most common equipment with real life examples. After all, the savvy spender knows how to spot a bargain and when to look for more expensive equipment.
Average New Backhoe Loader Price
A new backhoe will be the most expensive purchase. Depending on the brand and type, you are looking at tens of thousands of dollars spent. The most common backhoe loaders from brands like John Deere, Caterpillar, Bobcat, and JCB average between $15,000 and $80,000.
Knowing the metrics of each model is important, but attachment versatility is more important when considering an all-new backhoe loader. The improvements to backhoe loader arms and the functions they can perform are vast and should be carefully considered.
More on this story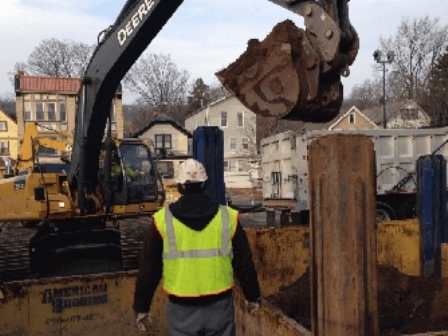 Well before a building or any structure is erected, excavating contractor is hard at work. But what is the role of an excavating contractor, exactly?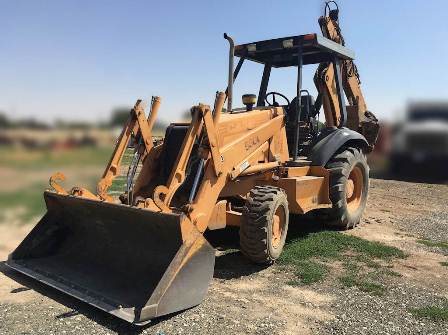 A backhoe is a type of excavating equipment, or digger, consisting of a digging bucket on the end of a two-part articulated arm.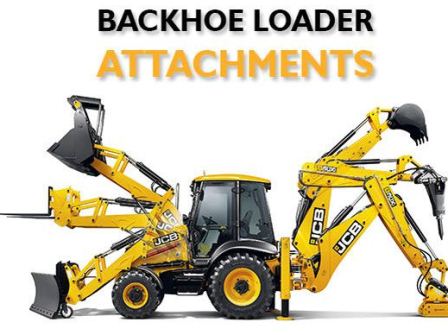 The backhoe is the main tool of the backhoe loader. It's used to dig up hard, compact material, usually earth, or to lift heavy loads, such as a sewer box. Basically, the backhoe is a big, extremely powerful version of your arm or finger.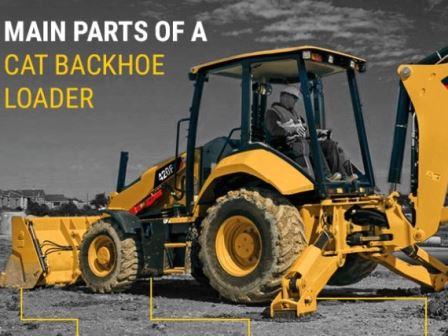 Make your backhoe do more with these attachments.