Excavators are a staple of construction sites everywhere. These machines can help you get your jobs done faster and more efficiently by using an excavator safety manual.
But heavy equipment can be dangerous. That's why it's important that you take some safety precautions when using your excavator.
Excavators operating in construction can be exposed to a wide range of external hazards during normal operation, not only to the operators but also to maintenance personnel and others nearby.
A hydraulic excavator consists of an upper carriage with a hydraulically rotating upper deck (revolving 360º) and attachment, directly mounted to either a wheeled or crawler undercarriage. The front end of the excavator attachment consists either of a bucket, grapple, scrap shear, or another implement.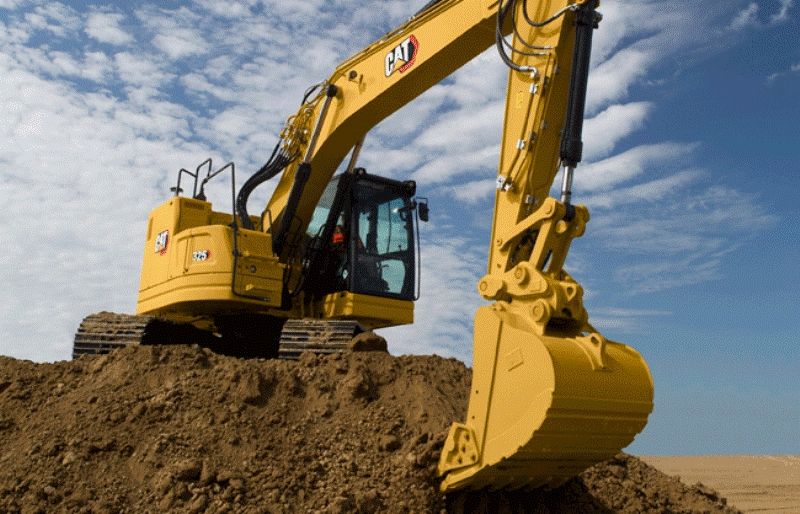 Excavator operation manual
Starting and Operating the Excavator:
Maintain clear communication with co-workers and good visibility at all times. Operate machine only outdoors or in a well ventilated interior space
The Perfect Excavation
Here are some simple steps to the perfect excavation:
The excavator visits the site and marks out every place he may be excavating with white paint, flags, or stakes.
The excavator fills out all the information about the excavation on a locate request form.
Each member facility company, or its contract locating company, marks out the facilities it owns or maintains in the area of excavation.
While working, the excavator takes care to find and maintain any markings that have been placed.
When digging near a buried facility, the excavator observes the tolerance zone around that facility.
If exposing a facility, the excavator provides proper support and protection for it so that the facility will not be damaged.
When the excavation is complete, the excavator provides proper backfill for any facilities that have been exposed and removes all utility markings.
Operating an excavator
• Use both of the warning signals to warn all personnel in the vicinity by sounding the horn and/or by energizing the beacon light/flasher (if applicable)
• Start the engine and allow the systems such as the engine coolant/oil and hydraulic fluid to warm up to operating temperatures
• Test all equipment functions such as attachment/implement movements and brake systems
• Place the excavator into the proper working position and begin operation
• During operation make sure that the attachment or basic machine sufficiently clears buildings, power lines, and other obstructions
• Be sure to operate within the machine's lifting capabilities at all times (see lift chart or refer to the manufacturer's manual)
• Use only slow, progressive joystick or foot pedal movements when operating the attachment functions such as boom, stick, bucket, clamshell, or other implements
• Maintain a safe distance to basements, ditches, slopes, and embankments
Excavator safety checklist
Safety begins even before the excavator is started. You need to make sure your machine is working properly. You can accomplish this by checking the powertrain and controls.
Checking these systems before starting work can help prevent an accident. Another simple safety precaution you can take is to check that your computer's mirrors are clean. Being able to see clearly is an important part of operating your excavator.
Before beginning any major project, you will need to call your local utility company so they can mark the job site for any underground lines or structures.
It is important to avoid digging into any of these objects. Another safety step to take before starting your excavator is to put on your seat belt.
Security doesn't stop once you turn off your machine. When you are finished using your excavator, make sure it is parked on a level surface with the bucket lowered to the ground.
Next, turn off the auto-idle switch and run the engine at half throttle with no load for a few minutes.
This will help the turbocharger cool down. You should also set the RPM to low idle and turn off the engine with the key switch.
Lastly, lock the cab after exiting the excavator. We hope this guide will help keep you safe while using your excavator.
More on this story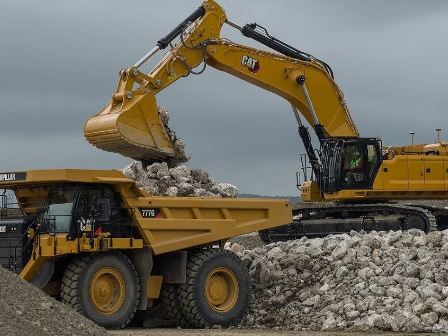 For all types of hydraulic excavators. This manual takes operators through a typical day of operation, outlining accepted safety procedures for each critical step.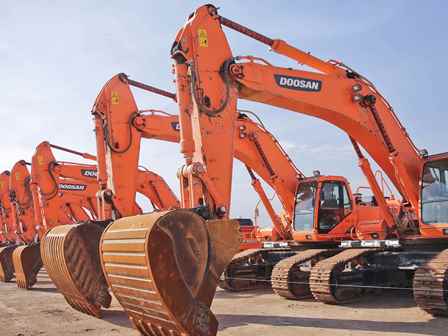 The use of excavators for lifting operations, particularly on construction sites, has become more common over the last few years.