Compare a forklift to a car and you'll see that forklifts are unique vehicles with special challenges.
While the average automobile weighs around 3,000 pounds, the average forklift weighs around 9,000 pounds.
Also, forklifts are heavier in the rear to counter the weight of items being carried in the forks.
And, while cars have brakes on all four wheels, most forklifts only have stopping power in their front drive wheels.
Those factors combine to make forklifts harder to stop, so they should be driven slowly.
More on this story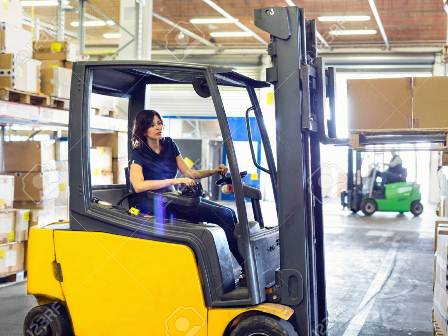 Forklifts are extremely useful workplace vehicles, as long as they are used safely and appropriately by operators who are appropriately trained and competent to use them. Learn about the rules for driving forklifts.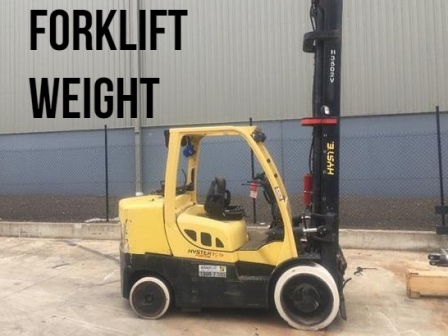 It's important to know the weight of your forklift when transporting it, driving it on trailers, moving it in an elevator, or using it in multi-story buildings. You don't want your forklift to drop through the floor, causing thousands of dollars of damage and injuring workers!