The job description of forklift operator: A forklift operator is a manufacturing professional who uses forklifts to transport heavy materials around warehouses, factories, storage sites, or construction sites. They load cargo onto large pallets that are designed with spaces for the forklift's prongs to insert and remain in place while lifting and moving.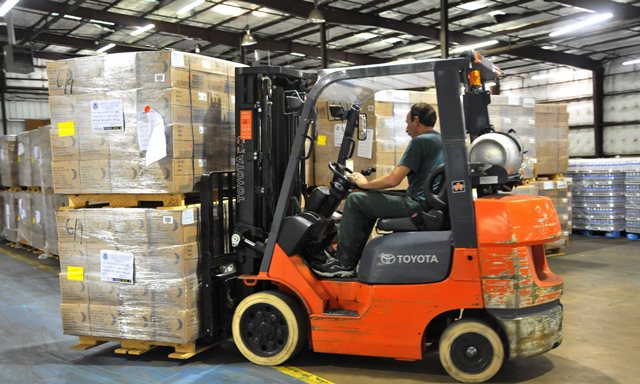 Warehouse forklift operator
Warehouse Forklift operators are responsible for operating and managing industrial trucks to load and unload materials and deliveries and move them to and from storage areas, machines, and loading docks, into railroad cars or trucks or storage facilities.
They also have to follow all health and safety regulations. Some of the job titles that a forklift operator could grow into are operations manager and warehouse manager.
Duties of forklift operator
A forklift operator is responsible for navigating a warehouse or construction area to move goods around. They are responsible for ensuring that the forklift is in good condition. A few of the main duties of a forklift operator are performing routine maintenance on the forklift, moving goods from one place to another, creating reports of lost or broken goods, and inspecting the forklift.
Unload and upload material
Identify damages
Report shortages
Report quality deficiencies
Transport raw materials to production workstations
Inspect machinery
Determine the need for repairs
Keep updated records of inventory
Produce activity logs
Comply with company policies and guidelines
Assist in keeping a safe environment
More on this story