Straight Mast Forklift: Don't see the specific model you need? Straight mast forklifts are the upright vertical assembly on the front of the machine, raising and lowering the load. All forklifts of this nature work through hydraulic displacement for lifting, and gravity for lowering, but there are different mast types with various benefits.
Straight mast forklift
Rough terrain straight mast forklift:
A rough terrain forklift is considered a Class 7 forklift according to OSHA classifications. These rugged machines are designed to be driven over uneven and rocky surfaces, while still transporting a heavy load. Due to size, tires, and weight capacity, a rough terrain lift is primarily used outdoors.
Rough terrain forklifts (RTFLs) are a reliable, versatile and easy-to-use solution. Perfect for virtually any rehandling environment from docks to yards, special events, timber forestry, construction sites, farms, and builders' merchants, the RTFLs is designed for high mobility and superb productivity in rough terrain areas.
The Rough terrain forklifts have a range of operating weights, lift capacities and dimensions to suit, and they're all powered by a world-renowned efficient engine.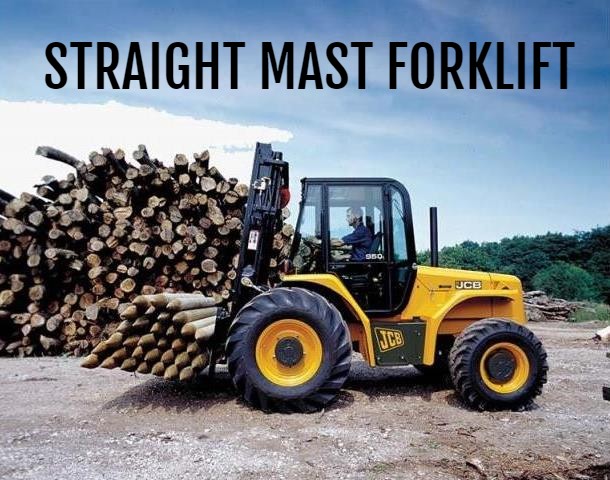 Swing mast forklift
Maximize storage space with articulated or swing mast forklifts. The innovative design allows these lift trucks to do the work of a standard reach truck in aisles up to 40 inches smaller. These specialty forklifts are ideal for any application, both indoors or outdoors, where space to maneuver is limited.
Articulated & swing mast forklifts can help you get the most out of your warehouse storage space, but there are other ways to optimize your warehouse design to ensure optimal efficiency. Analyze your warehouse layout to help you optimize pick processes, reduces manpower costs, and increase profits.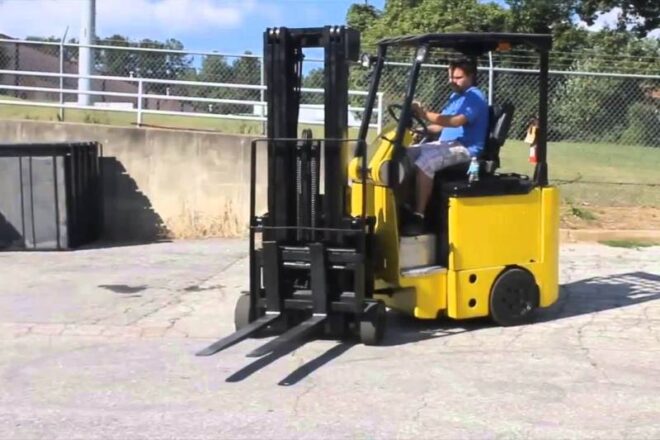 Low mast forklift
With a wide range of mast models available, how do you make the right choice? Before choosing a mast it's best to take height restrictions into consideration:
How do you calculate the load capacity of a forklift?
How high do you need to lift? Locate and measure your highest shelf to understand lift requirements and then add another 150-200 mm to your measurement. The extra space allows a truck operator additional clearance to lift above the rack and avoid dragging the product as it's loaded or unloaded.
How to read forklift load capacity chart?
Each load plate is going to differ a little depending on the forklift.
Basic Information: Brand, Model, Serial Number, Forklift Type
Parts & Components Information: Mast Type, Front Tire Tread, Tire Sizes, Tire Type
Weight & Load Information: Truck Weight, Battery Weight, Attachments Included In Weight Calculation, Back Tilt, Forward Tilt, Load capacity, Maximum Lift height, Load center distances, Down rating of lift capacity (if the mast is fitted), Down rating for attachments (as specified on the capacity plate)
How low must your lowered mast be?
Some applications call for entering and exiting doorways. Perform a walk-through of your building and measure doorway heights to learn your lowered height requirement. If your application also requires operation on lorries, you need to take the lorry measurements into consideration too.
If you load product onto lorries, do you double-stack?
When working in a confined space the feature called free lift should be considered. The free lift function enables the forks to be lifted to a certain height with the mast at collapsed height.
Short mast forklift
Short mast forklift or warehouse forklift: Some of the most popular warehouse forklift models include the Hyster 36-38T, Komatsu 20 BX50 Hyster, and the Toyota 3-Wheel Electric Forklift. Most industrial forklifts can lift 5,000 lbs of weight, but some heavy-duty models are capable of elevating up to 25,000 lbs.
Straight mast forklift types
Straight Mast Forklifts are ideal for lifting, carrying and placing palletized materials and bulk items on any type of terrain. One of the many ways to keep productivity high in your operation is having the right truck suited to your specific application and environment. The type of mast for your truck can already make a difference. Here are all models you can choose from:
Standard forklift
Single Stage – A single-stage mast has only one channel, and therefore a limited lifting height. Single-stage masts have zero free lift and are best for outdoor applications or environments where overhead clearance is not an issue.
2 stage mast forklift
2-Stage – A two-stage mast, also known as a duplex, has two sections. The outer stage does not move and gives the option for a free lift. The inner mast section raises up to elevate the carriage and forks. A two-stage mast offers great visibility and is ideal for moving loads in trailers.
3 stage mast forklift
3-Stage – A three-stage mast, or triplex, is the most versatile forklift mast and also the most popular. The outer rails allow for free lift, and the two inner sections can lift loads higher than a two-stage. This mast type is a good choice for general warehouse applications.
4 stage mast forklift
4-Stage – A quad or four-stage mast is designed for very high stacking. Quad masts allow for a shorter collapsed height when compared to a three-stage with equivalent MFH (maximum fork height).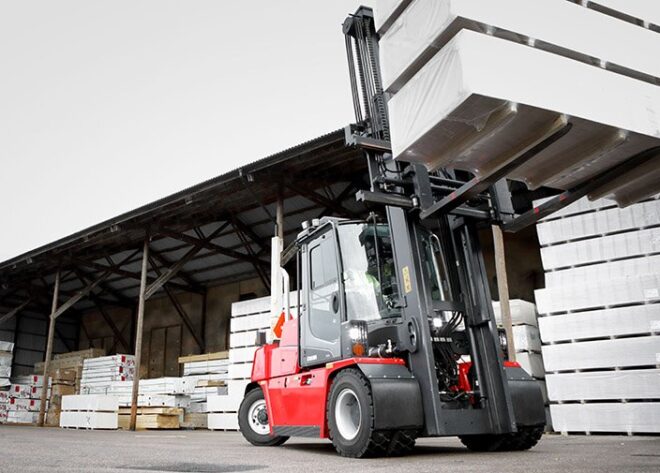 Container mast forklift
What does container spec mean? Container spec refers to a truck's ability to operate in standard shipping containers. What it typically means is that the mast for the truck is, when lowered, beneath the height of the overhead guard and that the truck operates a full-free-lift mast, meaning a load can be picked up when in the container without the height-restriction of the container roof being an issue. Typically, container spec trucks have a triplex, 4,300mm mast fitted.
The most read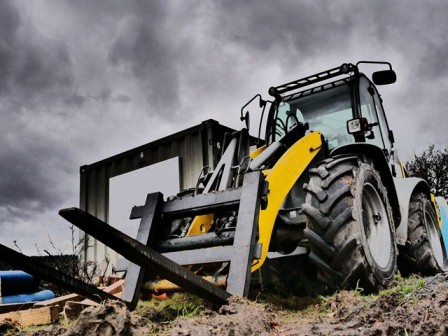 Rough Terrain Forklifts are among the largest of the forklift family. This equipment was designed to be driven over uneven and rocky surfaces, while still transporting a heavy load. Due to size, tires, and weight capacity, these forklifts are primarily used outdoors.
More on this story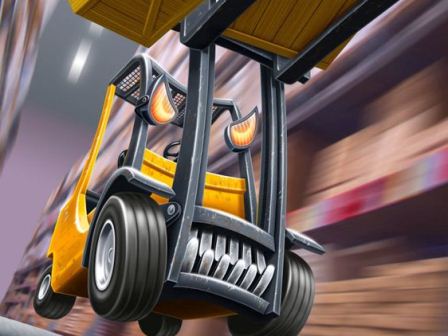 FORKLIFT SAFETY: forklift loader rules, guidelines and regulations, forklift rules and regulations, fork truck safety, forklift training license.