Overall, there are three basic types of forklift tires: cushion, pneumatic air, and solid pneumatic. Since each type of forklift tire is designed for specific usages and applications, there is a direct correlation between tire type and the overall design and dimensions of a forklift.
The by-product of this relationship is a categorization system that identifies forklifts by tire type above other – seemingly more important – considerations. In accordance with this correlation, it is essential that potential buyers consider both their operating conditions and work environment during the purchasing process.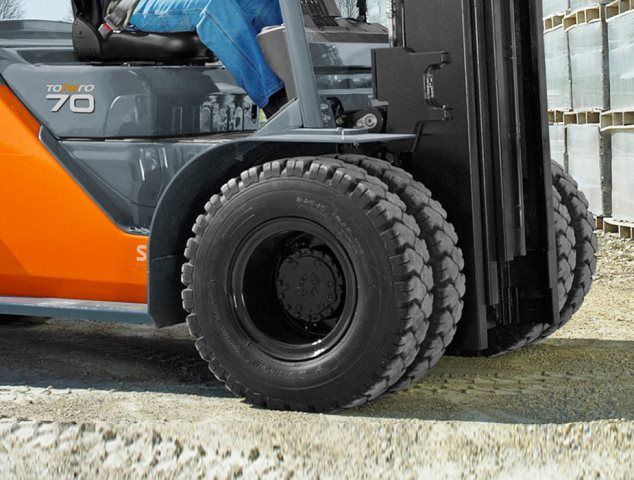 Forklift tyre types
The forklift tire is the most integral part in determining on what surface a forklift is meant to work (smooth, flat factory floor, rough outdoor yard, etc.). There are three basic types of forklift tires: Pneumatic Forklift Tires, Cushion tire forklift, and Solid pneumatic tires.
What are the 3 types of forklift tyres?
Pneumatic forklift tires
Cushion tire forklift
Solid pneumatic tires
Pneumatic forklift tires
Pneumatic tires are similar to a car or truck tire and offer high performance and versatility. Pneumatic tires provide a strong grip on uneven surfaces and tough terrain and are popular on construction sites, in lumber yards and indoor/outdoor warehouses. There are two types of pneumatic tires: Solid Pneumatics, which are made of solid rubber and are more puncture-proof, and Air Pneumatics, which are air-filled.
Cushion tire forklift
Cushion tires are made of smooth solid rubber and are fitted around a metal band. They are cheaper to manufacture and easier to maintain, but cushion tires do not get the same level of traction as a pneumatic tire, particularly outdoors. Cushion tires are best for smooth surface applications, primarily indoors or on loading docks. They also help with handling in smaller spaces, as they facilitate a smaller turning radius.
Solid pneumatic tires
Similar to pneumatic air tires, solid pneumatic tires are constructed of aggressively layered rubber with one distinct difference – the absence of a hollow internal cavity. Solid pneumatic tires are best viewed as a mix between the solid construction of a cushion tire and the durability of a pneumatic tire.
The net effect of this combination is a forklift tire that is less susceptible to punctures or damage from sharp, irregular objects or debris typically found in storage facilities, lumber mills and scrap metal yards. This dynamic construction also ensures that solid pneumatic tires are more versatile than the other two tire types, enabling owners to utilize them in small to mid-sized operations with both indoor and outdoor applications.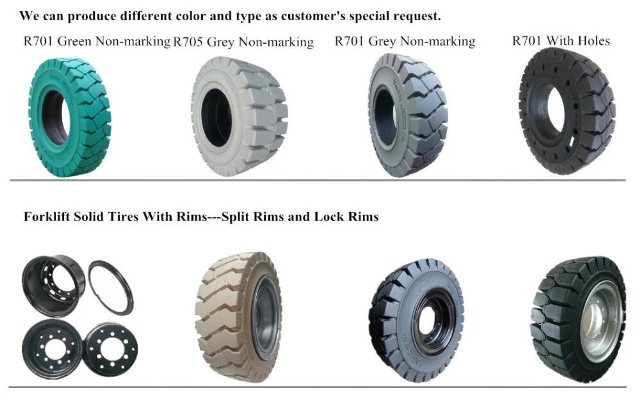 Specialty Forklift Tires
Fiberglass forklift tires
Fiberglass: Friction causes tires to heat up when used for long periods or over long distances. Since tires are fundamentally made of rubber, heat is not a good thing. It can cause forklift tires to start to lose integrity. Fiberglass-impregnated tires have a higher resistance to the effects of heat. These tires last longer and match the use and demand for better.
Polyurethane forklift tires
Polyurethane: When a forklift moves extremely heavy loads only short distances, polyurethane tires are a better choice than rubber. These tires hold their integrity extremely well, and they tend to be chemical-resistant, which is good for a forklift that will be working in an area where chemicals hit the floor on a regular basis.
Anti-static forklift tires
Static-resistant: Some manufacturing facilities deal with materials that are highly combustive or explosive. As a result, static electricity has to be reduced or avoided as much as possible, particularly around materials that give off fumes that flammable as well. Static-resistant tires are available and are specifically designed to prevent static discharge for such environments.
walnut winter tires
Cold-prepped: Temperature has a huge impact on the performance and life of forklift tires, and the cold is no exception. Cement and flat surfaces can easily build up ice causing slippage. Cold-prepped tires with a "walnut" surfacing provide the necessary traction for such environments, ensuring forklifts can work as needed when carrying loads without risk.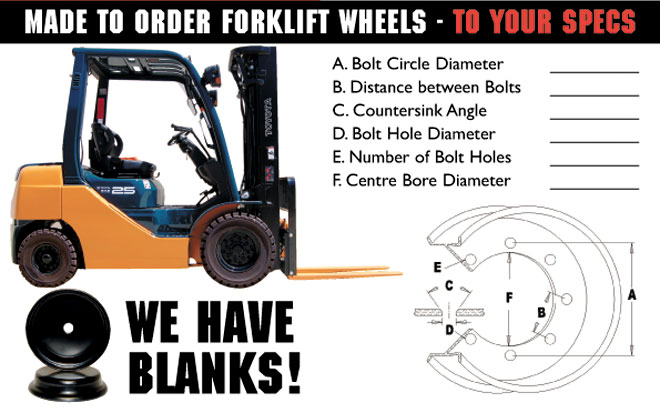 Cheap forklift tyres
Avoid cheap tires: Lower-quality tires break down far faster than higher-quality products. The inevitable skid marks when making turns or moving heavy loads in multiple directions will be far more apparent with lower-quality tires, making quite a mess on a facility floor over time. Non-marking tires prevent this problem and keep your facility looking professional and clean.
Did you know: after a tire has worn 40%, the forklift and the driver will absorb over 84% of the shock if it's being run over a rough surface.
When to replace solid forklift tires?
Signs it's time to replace your tires:
Because tires that need to be replaced can become a hazard, it's important to know how to tell when it's time to change yours.
During your inspection, make sure to look for these warning signs that your tires may need to be replaced, and contact your local authorized dealer for assistance if any of them are detected.
Tires are worn over the wear line: Many forklift tires have a wear line, often called the 50% wear line. When the wear of your tires reaches that line, it's time to replace it.
Chunking: If pieces, or chunks, of your forklift tires, are falling off, that's a good sign you need to replace them.
Tearing on the tires: Similar to chunking, if your tires are tearing off in spots, they need to be replaced.
Flat Spots: Your tires should be round, if they're flat in any place, it's time to replace them.
Are forklift tires solid?
Are forklift tires solid?
Cushion Tires are composed of solid rubber and are directly pressed onto the wheel. They have a deep tread and are made of strong, long-lasting rubber material. These tires are better for rough, outdoor terrain.
Can you put pneumatic tires on a cushion tire forklift?
To combat this dilemma, many cushion tire forklift users put traction tires on the front of their forklifts. Solid pneumatic tires are made of solid rubber. These are more expensive than air pneumatic tires because you can't pop, puncture or gouge them as they are 100% rubber.
When should I replace my forklift solid tires?
As a general rule, when there is less than one inch from the lettering on the tires to the top of the tires, it is time to change the tires.
How are forklift tires measured?
Usually, the tire size is printed on the sidewall. However, if it isn't printed on the tire or it has worn off then you'll need three measurements to determine the correct size tire for your machine. You'll need to measure: Outside Diameter, Width Of The Steel Band, and Inside Diameter.
What is a pneumatic forklift?
Pneumatic tires provide a strong grip on uneven surfaces and rough terrain and are popular on construction sites, in lumber yards and indoor/outdoor warehouses. There are two types of pneumatic tires: Solid Pneumatics, which are made of solid rubber and are more puncture-proof, and Air Pneumatics, which are air-filled.
More on this story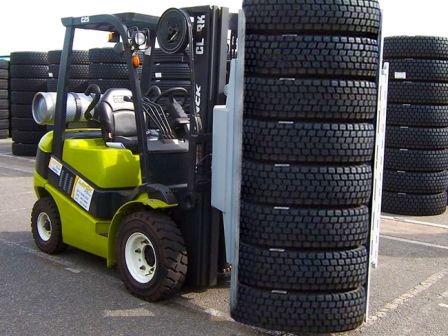 Forklift Tires are one of the decisions that affect the budget of a company, so you have to find out and compare what models exist in distributors.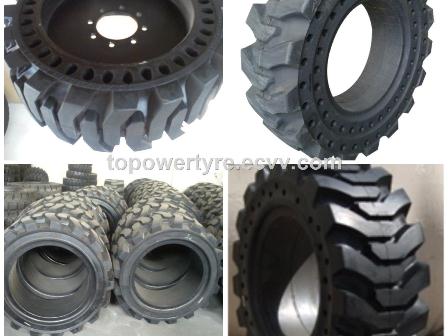 Before you make your initial forklift purchase, decide whether a pneumatic or cushion tire forklift is best for you. Start by determining how the forklift will be used. Consider your capacity and any multi-use functions.