Warehouse Lifting Equipment: description, what is a forklift? classes, types, how they work, parts, manual, electric, models, brands, industrial, electric.
As you know, before buying or renting the forklift that best suits the warehouse where you work, you have to take into account several factors such as: the place of employment, the application to which it will be used, the type of product that will be charged, the intensity of its use, etc. Here we will guide you with the types of forklifts that you can acquire: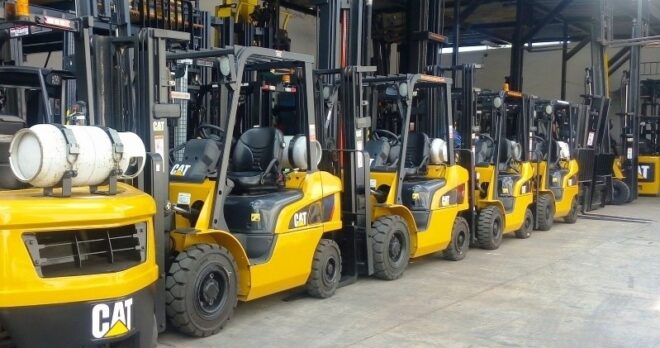 Warehouse lift equipment
Warehouse Lifting Equipment: Types of lifting equipment:
A fork crane or forklift is lifting equipment used to load and transport materials of great weight and size.
It does it through two nails of different lengths (depending on its use).
Due to the different types of hoists and applications, it can be used in any type of activity, industry or commerce, that involves the handling of loads.
Lifting equipment for warehouse
Why choose one? Warehouse Lifting Equipment
The forklifts or forklifts are perfect for loading and transporting heavy materials and allow the optimization of storage spaces.
They work with great precision and dynamize tasks in a great way, reducing the times and the number of people affected by this task.
In fact, the weight of a forklift is one of the factors that determine how many kilos they can carry.
The demand for forklifts is increasing and for each particular need, there is a certain type of forklift with different characteristics.
Industrial Side Loader Forklifts.
Industrial Reach Forklift Trucks
Industrial Counterbalance Forklift
Rough Terrain Forklifts
Telescopic Handler Forklifts.
Electric forklift
Types of warehouse equipment
Warehouse Lifting Equipment:
Motorized industrial vehicles are divided into 7 classes. Below we detail each one of them with its characteristics:
Electric forklift
Electric stacker
Stand up forklift operator
Telescopic handler forklift
Manual forklift
Counterbalance Forklift truck
All terrain forklift
Electric fork lift
CLASS I: The own weight of these vehicles usually acts as counterweight or counterbalance for the load that is transported in the nails, the front axle being the point of support or lever. This type of forklift has a battery and is very suitable for use in indoor or unventilated spaces as it does not emit pollutant gases, taking care of the environment and avoiding noise pollution.
Electric stacker
CLASS II: These are electric motor equipment and small size for small spaces, such as aisles of a warehouse. In addition, they have solid wheels and different characteristics according to the model.
Within this classification, we find several types of stackers:
Stand up forklift operator
CLASS II: In general they are the smallest stackers, they allow the handling of loads up to 1600 Kg and heights of up to 5.50 meters. Their wheels are polyurethane, so they need a relatively flat floor with few imperfections. Some models have a retractable platform so that the driver can mount and move without walking on long trips.
Telescopic handler forklift
CLASS II: In general they are used for storage at maximum height, reaching a level of elevation of up to 12.50 m. Given the height they reach, they usually have electronic assistance (micro cameras, monitor and positioning level presetting system). The driver is seated or standing, depending on the model, inside a cabin, with protection. (Reach Trucks)
Manual forklift
CLASS III: They are operated manually, with handles in the back (although there are certain models that include it in the center). Generally, they do not lift very high loads from the floor, like wheelbarrows.
In some cases, these vehicles transport the operator, while in others it must walk sideways.
Counterbalance Forklift truck
CLASS IV YV: Internal combustion forklifts, with counterweight and an internal seat for the operator.
Class IV has solid tires to prevent punctures
Class V uses inflatable and reinforced tires. They are the most used to perform the tasks of loading and unloading, storage and movement of materials.
All terrain forklift
CLASS VI: Within the types of large forklifts, they have been specially designed for difficult terrains, so their most common use is in agricultural sectors, farms, construction sites, among others. It includes tractors or trailers that are designed to transport large objects
Industrial Forklift
Class VII: Specially designed for difficult terrain, so its most common use is in agricultural sectors, farms, construction sites, among others. includes vehicles for rugged terrain, with greater stability and extensive reach.
Warehouse material handling equipment
What Forklift Type are Best for My Business?
Depending on your business type or project demands, different forklift types will work better for you. Rent or buy the following forklift types:
Electric Forklifts
Electric Walkies
IC Forklifts
Narrow-Aisle Lift Trucks
Rough Terrain Forklifts
Manual Pallet Jacks
Based on the training your team has, the floor plan of your business and the kinds of materials you're handling, you will need a different forklift type.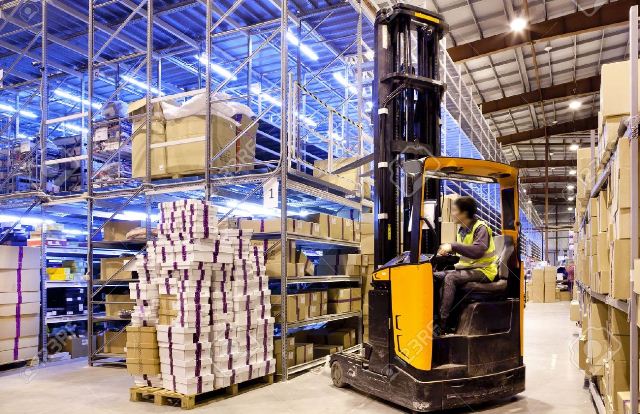 Electric vs gas forklift
Electric forklift Vs. Internal Combustion Forklift
The major distinction between forklift types is whether the forklift is electric or an internal combustion forklift. Each type has its own advantages, but may not work for every business.
In general, electric forklifts have lower emissions and longer economic value. Companies often find fewer maintenance issues with electric forklifts, but they usually come at a higher initial cost. If your team is not ready to make a big investment upfront, consider an internal combustion forklift.
IC forklifts are easy to refuel, so they are good for multi-shift operations. To ensure your team's safety, however, never use an IC forklift in an area with poor ventilation. The higher emissions can cause health risks. Maintenance and extra fuel costs are higher with these forklift types, but the initial cost is generally lower.
Warehouse forklift operator
Forklift operators drive around forklifts (shocker, we know), moving materials around warehouses, storage yards, factories, construction sites, and other work sites The machine itself has a hydraulic lifting mechanism, and forks for moving heavy and large objects.
Working a job like this might seem easy, but the work can be very repetitive. Driving a forklift isn't all cake, roses, and gas pedals. It's going to be hard work. Not everything can be lifted with a forklift, so you may have to carry heavy objects and stoop, kneel, crouch, or crawl in awkward positions.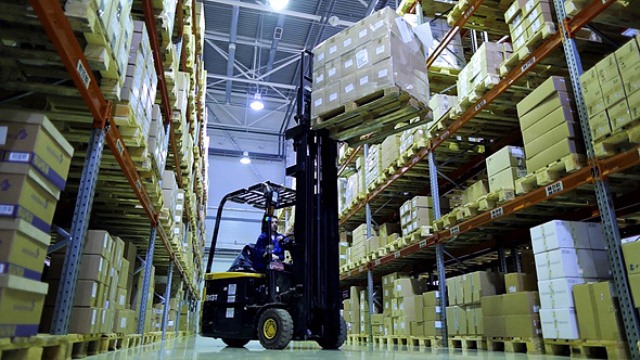 Warehouse Lifting Equipment
What is the most common type of forklift?
Counterbalance forklifts are best used for material handling.
Three-wheel counterbalance forklifts are perfect for narrow aisles.
Reach truck forklifts for high rise storage pallet racking.
Side loader forklifts for narrow isles.
How much does a forklift driver make?
The average hourly pay for all forklift drivers is around $15 per hour but will vary by experience and location. Skill level is the biggest differentiator in pay. The longer you've been on the job, the closer you'll get to that $20 per hour mark.
How much fuel does a forklift use?
About 90% of forklifts use an eight gallon (33 pounds) tank of liquid propane. If your LPG forklift has a four-cylinder engine, the tank should last about eight hours. Bigger engines reduce fuel efficiency, just like cars.
What are the best forklifts?
Forklift Manufacturers by Revenue:
-Toyota Industries Corp. $8.78 billion.
-The KION Group.
-The Jungheinrich Group.
-Mitsubishi Logisnext Co., Ltd. $3.7 billion
-Crown Equipment Corp. $2.9 billion
-Hyster-Yale Materials Handling Inc. $2.9 billion
-Anhui Heli Co., Ltd. $1.28 billion.
Forklift pictures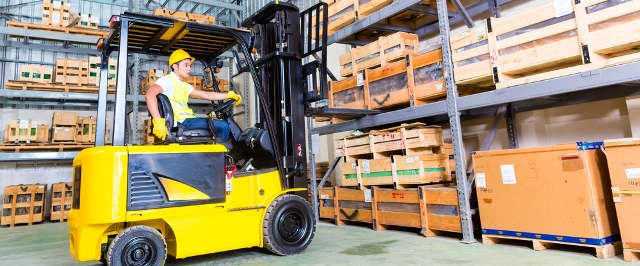 More on this story
The most read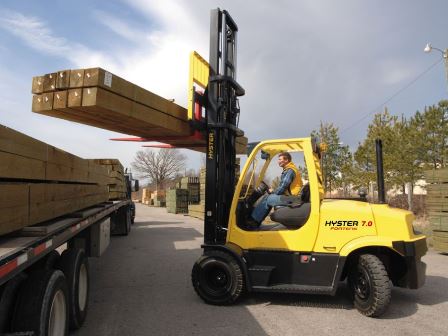 The industrial forklift, also called a large capacity forklift, combines the functionalities of a warehouse forklift with that of a telehandler.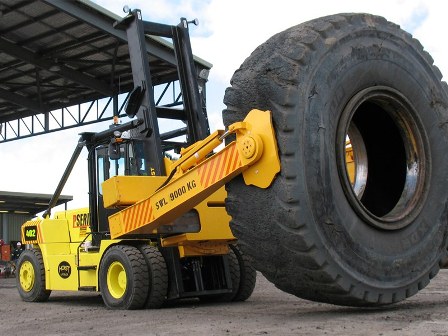 FORKLIFT LIFTING CAPACITY: high capacity forklift loader truck, forklift attachments, side loader forklift, used forklifts for sale, battery.