Small gantry cranes are the perfect solution when heavy-duty lifting equipment that is versatile and easy to set up and use is required.
Small cranes are widely used in a variety of industrial settings. From construction sites to ports and docks, they provide a safe and strong anchor point for lifting and lowering equipment, materials and personnel.
If you're looking for the best small gantry crane, there's a selection of gantries designed for efficiency, strength and dynamism. Constructed of durable, lightweight aluminum, gantry cranes can safely lift up to 11,000 lbs., making them the best choice for a variety of applications.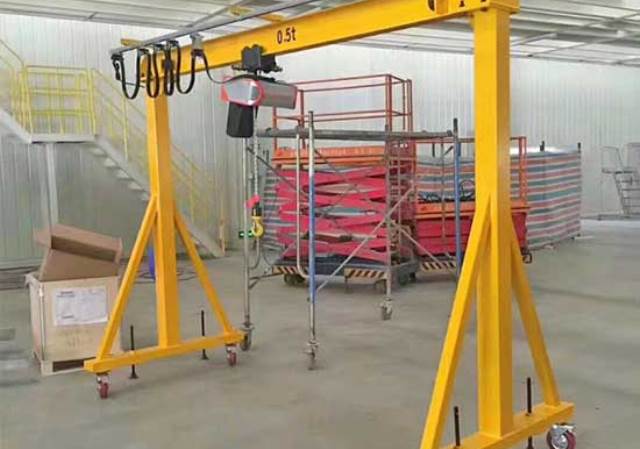 Adjustable gantry crane for workshop
The adjustable crane is ideal for workshop applications. It can be used both indoors and outdoors and can be configured to suit your specifications. When used to lift and lower machinery and equipment, it has a lifting capacity of 11,000 lbs.
The gantry crane is highly customizable and can be tailored to meet your requirements. It is available in a variety of height configurations and different beam lengths. It also provides a superior anchor point for fall protection and great versatility for lifting and lowering a variety of cargo and materials.
Within the construction and workshop industry, our frames can be used in residential housing developments, commercial construction projects and a variety of civil engineering schemes, including infrastructure projects and industrial developments.
Small portable Gantry Crane
Gantries are a popular method of moving goods and materials throughout the production and storage industry. Gantry cranes are completely portable, making them the perfect choice for use on sites where they are needed for multiple purposes.
A manufacturing company can use cranes to move materials around a factory, ready for production.
After production, gantry cranes are critical to safely lifting finished product onto trucks for distribution.
Portable cranes can be easily moved around a job site. They are compatible with a variety of hoist systems that can be moved along the gantry beam and then locked in place to ensure a strong and secure anchor for lifting and lowering loads.
Small Gantry Crane for Sale
Not all standard gantry cranes can perform all tasks. There are times when a custom gantry crane is the answer.
Designing the right portable lightweight gantry crane that will make your job easier.
Along with the right solution, you'll get a lightweight aluminum portable gantry crane with a strong beam that includes a trolley with hoist, an operating manual and a 10-year warranty against manufacturing defects.
Every gantry crane, whether standard or custom, is tested at the factory facility before it leaves for your facility.
More on this story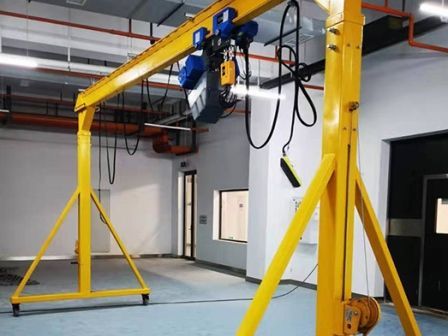 When buying one of this equipment, use and load considerations are necessary, whether they are for work at home or for a workshop.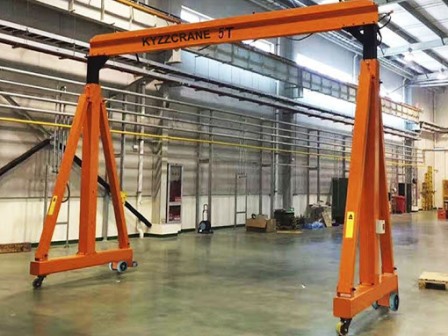 Mobile Gantry Cranes in freestanding, portable, fixed height, or adjustable height configurations that are ideal for your warehouse or workshop.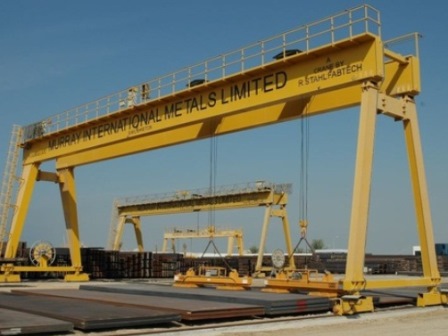 They are very similar in nature to bridge cranes; the only difference between the two configurations is the gantry crane's mobility compared to bridge cranes.