More efficiency with Transport Robots – Autonomous Forklift: Automated Guided Vehicles and Systems make a significant contribution to the optimization of processes in intralogistics. They ensure that the right part is always in the right place at the right time. When using transport robots you increase the productivity of your company significantly.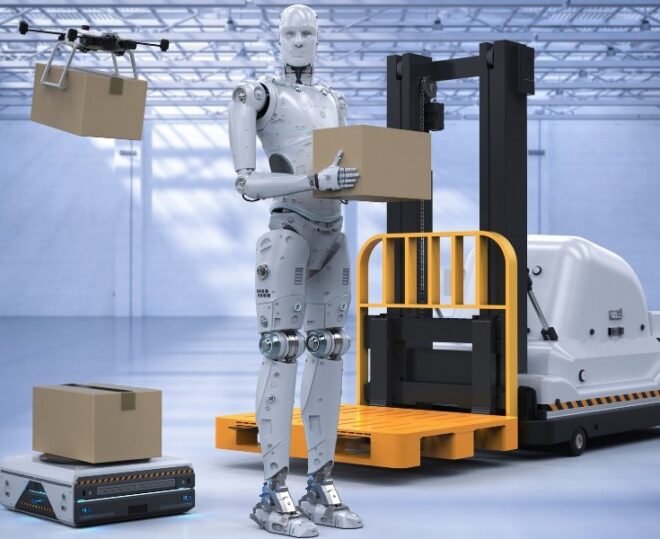 Autonomous vehicle technology
Many people outside this industry don't know that autonomous vehicles in logistics have already taken on a significant part of the logistics work process. Although there are still no autonomous trucks that transport thousands of tons of goods on the open road, autonomous forklifts, and robot arms are a common piece of technology in modern warehouses.
They load, unload and transport goods within the warehouse area, by connecting to one another and forming flexible conveyor belts. These tasks require advanced sensors, as well as vision and geo guidance technology. In addition to warehouses, we can also see autonomous vehicles in logistics in airports, harbors, and yards.
Still, this is far from autonomous driving on the open road. The future of logistics will include large autonomous trucks, delivering goods. Autonomous forklifts will then unload the packages and put them in their place using a network of conveyor belts and robot arms. Some truck manufacturers have already made significant steps to introduce the first fully autonomous heavy-duty freight vehicles.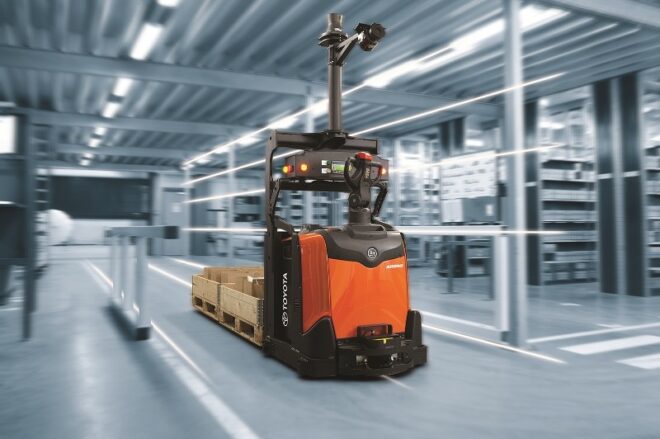 Intralogistics meaning
If logistics is defined as moving things efficiently from point A to point B, then intralogistics is a similar but much-expanded concept. It involves, within a distribution center or warehouse, optimizing and managing the logistical flow of information along with physical materials management. Intralogistics is not a new idea in the supply chain, but now it has a trendy name. The main aim is to optimize productivity through combined and improved use of technology, labour and equipment. The benefits are the same ones that all supply chain managers pursue: minimizing inventory, faster speed to market and reduced costs.
autonomous forklift companies
We're still years away from driverless cars, but self-driving forklifts are here. In the next couple of decades, autonomous vehicles will play a supporting role in the automated logistics process.
This technology will help drivers avoid potential dangers, by calculating the safest maneuvers in tough situations. This will drastically reduce the number of road accidents, but a complete machine overtake of logistics processes will need to wait for at least 50 years.
We still have a ways to go before we have autonomous vehicles that can drive on different roads, traffic and weather conditions. But the technology is ready for narrow domains, such as driving and controlling forklifts in warehouses and industrial complexes.
In contrast to passenger cars, the challenges of automating forklifts are fewer and easier to master, and they're already becoming a reality in warehouses and industrial complexes.
Autonomous forklift market
The detailed research study provides a qualitative and quantitative analysis of the autonomous forklifts market. The market has been analyzed from demand as well as the supply side. The demand side analysis covers market revenue across regions and further across all the major countries. The supply-side analysis covers the major market players and their regional and global presence and strategies.
The geographical analysis done emphasizes each of the major countries across North America, Europe, Asia Pacific, Middle East & Africa, and Latin America.
In terms of revenue, the global autonomous forklifts market is expected to reach US$ 6,500 Mn by 2027 owing to a growing need for an automated warehousing management system.
On the basis of region, the Asia Pacific is expected to register the robust growth in the autonomous forklift trucks market with the rise in the manufacturing and transportation industry in this region.
Some of the players operating in the global autonomous forklifts market are AB Volvo, Anhui Heli, BALYO, Crown Equipment Corporation, Dematic, Doosan Industrial Vehicle America Corp, Gen Surv Robotics, Godrej Material Handling, Hyundai Construction Equipment, Jungheinrich AG, Kollmorgen, Linde Material Handling, Mitsubishi Caterpillar Forklift America, Nichiyu Forklift, Northland Industrial Truck Company, Scott, Seegrid Corporation, Swisslog Holding AG, TOYOTA Industries Corporation, UniCarriers Americas Corporation, among others.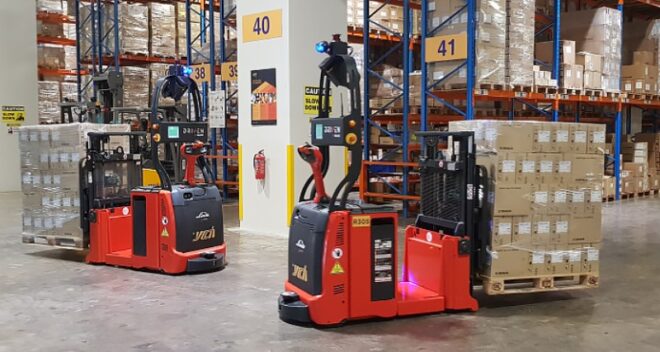 Technology in self-driving cars
The challenges of autonomous driving in warehouses.
The unpredictable and complexity of self-driving cars have also made it challenging to regulate them. For instance, we still don't have proper rules to define who will be held to account if a driverless car becomes involved in a fatal accident.
In contrast, factories and industrial complexes are closed environments and are much more predictable. There's no threat of kids running in the forklift's path, and the lighting, weather and traffic conditions are usually constant.
"The rules for forklifts are easier than self-driving cars because the environment is structured".
The goal is bringing the same level of autonomy expected of cars to forklifts. "The challenges are different but more manageable". So while there's an estimation that it will take another five to ten years for self-driving cars to become a normal sight in streets, it believes that the forklift industry is ready to be automated today.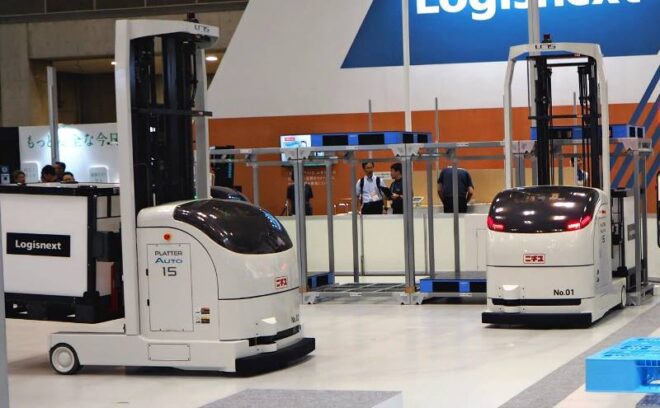 Autonomous forklift cost
About a million forklift trucks are sold each year. But the most expensive item is the operator, not the vehicles.
Forklift operators get an average of $50,000 per shift per year. Every forklift is used by more than one operator, sometimes in two or three shifts round the clock. So the operating costs of a single forklift can raise to more than $150,000 per year.
"Compared to the operating costs, the forklift price and maintenance costs are negligible"
Another problem with operating forklifts is that industrial environments are often not favorable for human operators, putting too much strain on the driver. There's already a huge demand for forklift operators, and in many sectors, there's a shortage of talent.
Self-driving forklifts
Automate forklifts by fitting them with its proprietary AI hardware and software. This means the hardware can be installed on existing vehicles of various models and makes and doesn't require changes to the warehouse's infrastructure. "There's already a huge install-base of these machines".
Self-driving forklifts take advantage of the extensive AI research done to help driverless cars to make sense of their surroundings. While we're still chasing the dream of creating fully autonomous vehicles, the advances in artificial intelligence and robotics will enable us to automate simpler tasks.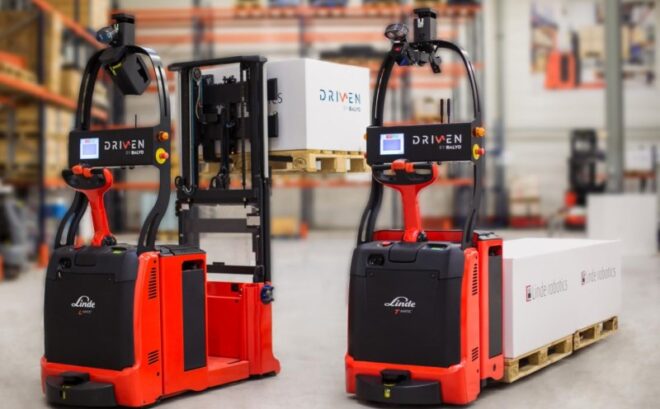 Impact of artificial intelligence on employment
Artificial intelligence the impact on employment and the workforce:
What happens to forklift operators when AI takes their jobs?
The benefits of automated forklift operations are obvious: reduced costs of operation, 24/7 functionality, and improved safety. But what happens to the forklift operators? In the past years, there's been a growing interest (and fear) about the effects that AI and automation will have on human labor. Many economists and tech analysts have warned that the increased use of artificial intelligence will cause mass unemployment.
This means that while humans will not be sitting behind the forklifts most of the time, it doesn't mean that they won't have anything to do. While the possibilities in forklift driving and operation are much more limited than cars, the automation is not perfect yet.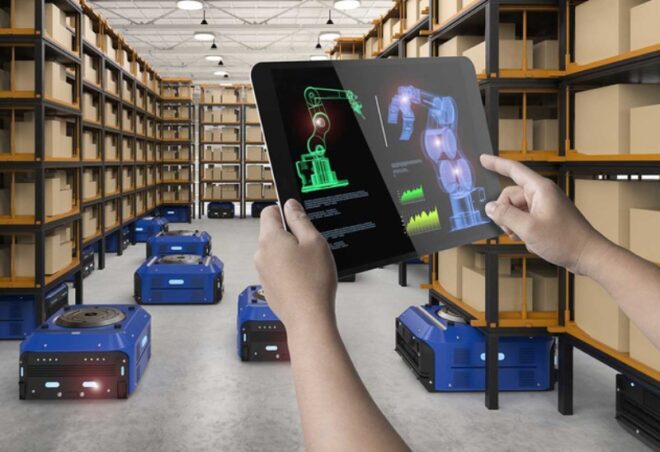 Automated guided forklift
Who's Driving that Forklift?

The robot forklift will be equipped with advanced computer vision and AI to detect, track and predict the behavior of humans and to plan movements based on the machine's own observations of warehouse lay-outs and patterns of activity.
While the aim is to develop a reliable robotic solution flexible enough to support intra-logistics in many different industries, the researchers will use the fresh food sector as their development setting. This is due to the industry's particularly challenging requirements: short shelf life of products, need for complete traceability, high cost of wastage, and pressure for rapid responses to changing market needs.
Movement costs per pallet and per case are tracked as key performance indicators in most warehousing and distribution operations, he notes. "Robots seamlessly integrating alongside humans, often working collaboratively, will unlock significant productivity advances in the sector while also serving to help address anticipated challenges resulting from increased competition and escalating operating costs over the coming years."
They can also be configured to stack loads in racks. Autonomous forklifts and automated lift trucks are increasingly becoming a must in manufacturing premises and warehouses where operations are highly standardized, repetitive, and easily accomplished without the need for human intervention.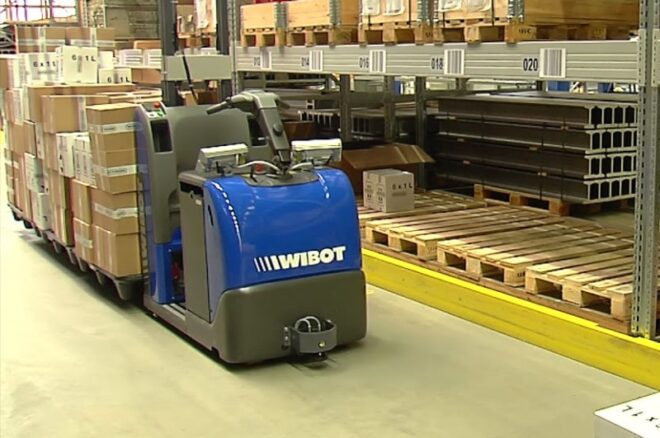 What is an autonomous Forklift?
What is an autonomous forklift?
It's simple, it is just a Self-Driving Forklift. So a forklift moving around and transporting goods on its own without human intervention, it's just a driverless forklift. This specific type is inspired by conventional human manned forklifts. The autonomous forklift is designed to provide both horizontal and vertical movement of the load.

How much do automated forklifts cost?
The product will be priced in the $50,000 to $75,000 price range, depending on whether the system uses, forklifts, or other material handling options. By comparison, forklifts typically cost between $ 20,000 and $ 50,000.
The most read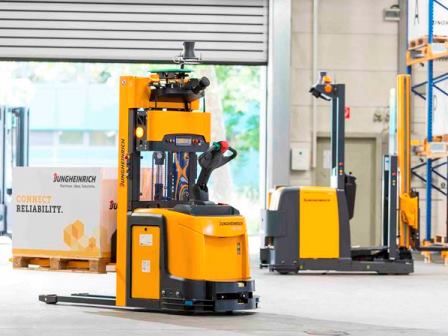 Automated Guided Vehicles and robotic forklifts are increasingly becoming a mainstay in manufacturing facilities where tasks are highly standardized and easily accomplished without the need for advanced human management.
More on this story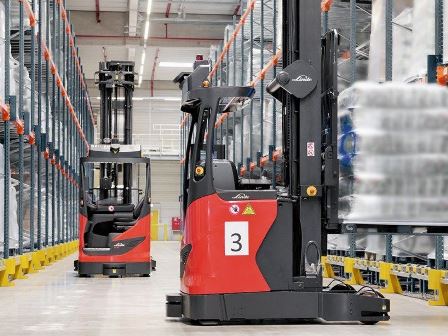 AGVs and AGCs are automated material handling equipment using similar operating components and navigation methods.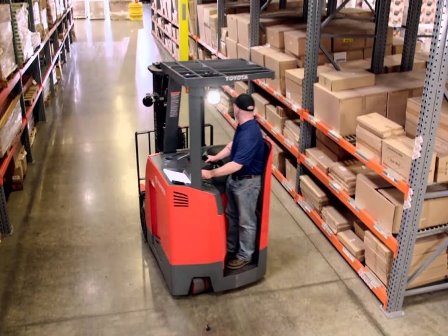 Stand-up forklifts (also known as stand-on and electric riders) are designed for applications where the operator must get on and off the lift truck frequently.