Forklift Parts name: Forklifts are designed to last, but like any other machinery, forklift parts are susceptible to wear and tear. To keep your lift trucks running and your employees safe, high-quality forklift parts and accessories are essential.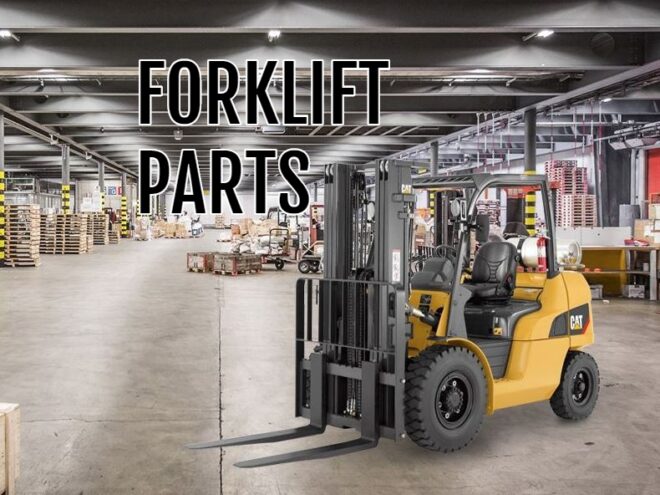 Parts of a forklift mast
We are very sure that you have ever seen a forklift or forklift, it is small machinery that serves to move and/or lift heavy loads (from about 1000 to 2500kg) with great ease and most importantly: with great versatility. Next, we are going to review the main pieces and how a forklift works.
This guide explains the different forklift components, including the purpose of each and how they operate.
Forklift forks
FORKS: There are two and they are located longitudinally, horizontally and parallel to each other. They will allow us to take the load underneath, generally from the side holes of the pallets.
Forklift carrier
FORKS CARRIER: It is the one that gives the disposition and rigidity to the nails. It has a vertical movement in case you need to define a position to take (or leave) the load somewhere. The carriage is an important part of the mast that is used to lift and stabilize the load. The forks and load backrest are generally considered parts of the carriage:
Forks: The forks are the protruding pieces of metal at the bottom of the carriage that is used to lift the load from the bottom. They come in a range of widths, lengths, and sizes to suit different purposes.
Load backrest: This is the flat surface along the back of the carriage that helps to support the load. Operators can rest the load against the backrest, and the backrest also prevents the load from sliding back into the operator.
Forklift tires
Forklift parts name:
FORKLIFT TIRES: For greater versatility, the steering rests on the rear wheels; they facilitate the driving and the process of collecting the pallets. Generally, forklift tires are one of the following two types:
Cushion tires: These tires are used indoors on smooth, flat surfaces because they have low traction. They are ideal for working environments that require a small turning radius and they are easy to maintain and relatively inexpensive.
Pneumatic Tires: These tires are better suited for outdoor environments because they have the traction to handle rough and uneven surfaces. There are pneumatic tires that inflate with air, and pneumatic tires made from solid rubber.
Forklift counterweight
Forklift parts name:
COUNTERWEIGHT: Located in the lower rear part of the unit, we will mark the load limits since trying to load something greater than this weight would result in a frontal rollover of the entire forklift.
Forklift mast
MAST: It is the continuation of the trolley. It has a vertical orientation and is to continue raising or lowering the load.
Forklift cab enclosure
Forklift all parts name:
CAB ENCLOSURE: Space where the operator has all the controls of both the motor (to move) and the lifting part. The steering system within a forklift typically uses a hydraulic steering cylinder and turns the rear axel while pivoting on the front tires. The levers that are found in operator cabs typically include:
Tilt lever: used to adjust the angle of the forks.
Lift lever: used to lift the forks up and down.
Side shift lever: used to move the carriage horizontally.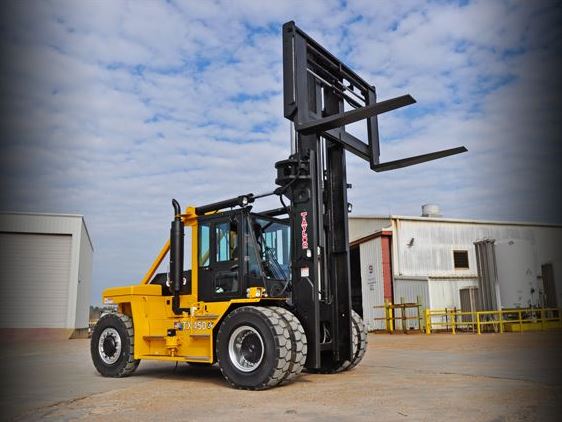 Forklift motor
Forklifts have two main power sources: an internal combustion engine or in the case of electric forklifts, an electric motor powered by a battery or fuel cells.
Internal combustion forklift
Forklifts with internal combustion engines can run on gasoline, LP gas, CNG, or diesel fuel. These engines are similar to combustion engines in cars, injecting liquid fuel and air into a cylinder with a piston that is powered by a crankshaft.
A spark plug initiates the explosion that pushes the piston down in the cylinder, and the downward energy is converted into mechanical energy to power the forklift. Forklift combustion engines are made up of many internal components, including chains, gears, and bearings that keep it functioning properly.
Electric forklift motor
Whereas internal combustion forklifts are similar to automobiles, electric forklifts are more akin to an incredibly powerful golf cart. These types of forklifts are best suited for indoor use.
Pros:

Powered by electricity, these forklifts are clean, quiet, and easy to maintain, making them perfect for smaller operations with smaller weight-moving demands.
As well, there more compact design allows for a tighter turning radius and is ideal for narrow aisle applications.

Cons:

Electric engines put out less torque than internal combustion engines, limiting their effectiveness at moving significant amounts of weight.
This means they aren't well suited to industrial environments with greater weight-moving demands.
Further, you also must have a designated battery charging area that is dry, ventilated and temperature controlled.
The initial costs of having to purchase a battery and charger are also higher.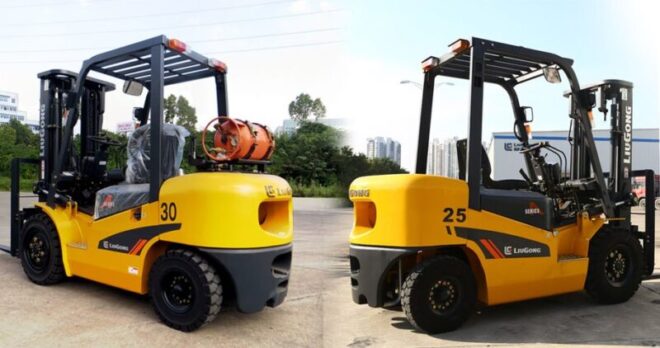 Forklift accessories
Forklift attachments are additional attachments that can be installed permanently or temporarily to the carriage. Many of these attachments allow for extra capability or support for large, heavy, or unconventional loads. There are many different types of forklift attachments available including dimensioning devices, side shifters, fork positioners, rotators, pole attachments, clamp attachments, scales, snowplows, drum handlers attachments, and telescopic forks.
Each of the main forklift components described above is important for the function and operation of a forklift fleet. If your forklifts aren't supplied with quality components and parts, there is a much higher probability of equipment failure. ( Forklift parts name )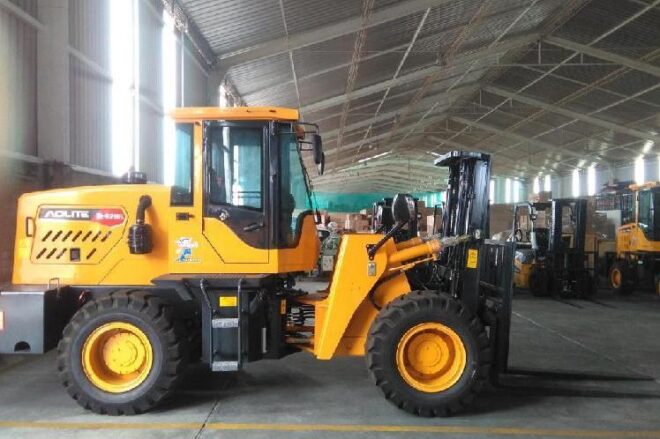 Forklift spare parts
Keeping your forklifts running long-term requires a few things: careful operation, proper maintenance and access to high-quality parts and accessories.
Worldwide suppliers offer parts and accessories for forklifts of all brands, quality spare parts for all brands and models, including hard-to-find ones. The most sought after forklift parts include: Linde – Toyota – Jungheinrich – Hyster – Still – Mitsubishi – Nissan – BT – Caterpillar – Komatsu – Kalmar – Clark – TCM – Manitou – Yale – Doosan – Fiat – Steinbock – Crown – Atlet – Heli – Hangcha – Baoli – Tailift.
Forklift makes and models
Hyundai forklift parts
Manitou forklift parts
Helmar forklift parts
Ingersoll rand forklift parts
What are the three major parts of a forklift?
What are the three major parts of a forklift?
Here is a list of three parts of your forklift which must be maintained properly at all times to bolster safety, efficiency, and productivity:
1. Fluid Levels: Checking the antifreeze prior to use is essential. The same can be said for the gas and hydraulic fluids.
2. Moving Parts: Properly maintaining any forklift begins with optimizing its backbone. Most moving joints, or parts, of the forklift, are greased and lubricated to allow safe and fluid operation.
3. Gauges and Dashboard Panel: Warning indicators are absolutely important and must be utilized to their full capability. The various gauges and lights located on the instrument panel of the forklift give an indication when a part or component is malfunctioning.

What are the parts of a forklift?
Forklift parts and components:
– Forklift Truck Frame
– Counterweight
– Operator Cab
– Power Source
– Forklift Mast
– Forklift Tires
– Forklift Attachments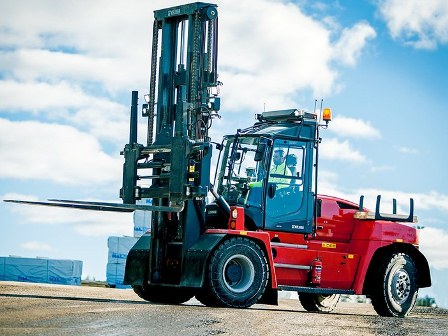 The most read
More on this story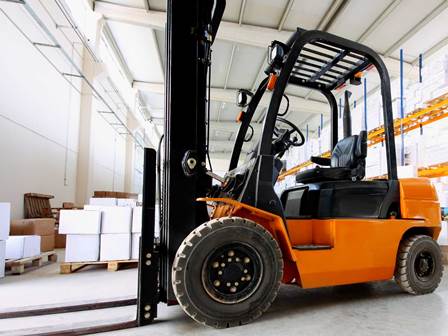 Looking for a replacement part for your forklift parts or reach truck?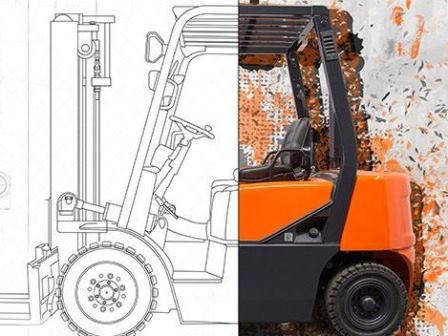 Forklifts serve the needs of various industries including warehouses and other large storage facilities.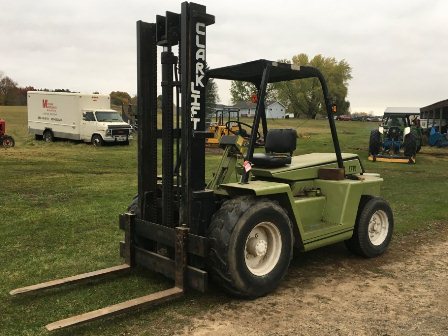 Also referred to as an 'Upright', the mast is the vertical assembly on the front of the forklift that does the work of raising, lowering, and tilting the load.
Overall, there are three basic types of forklift tires: cushion, pneumatic air, and solid pneumatic.