A hammerhead tower crane is one of the most common types of cranes used around the world. They are especially reliable for the precise, accurate handling of a wide variety of heavy materials.
The way they can be adapted to work well for any job site and any type or volume of material being transported is what makes a hammerhead tower crane such a versatile workhorse.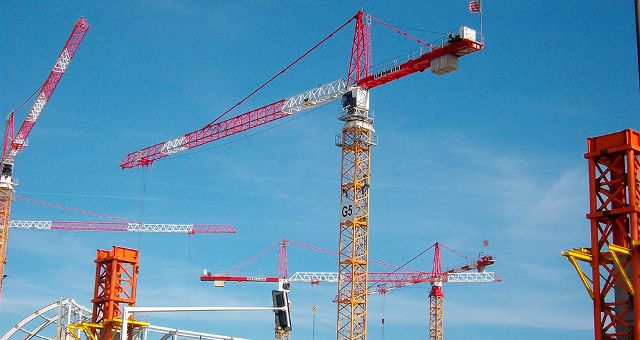 Construction crane
Designed for easy maintenance and reliable performance for excellent uptime, the hammerhead tower crane provides excellent maneuverability and load moment precision.
A hammerhead crane also allows you to "rack" the crane. This is moving the trolley in and out along the job with its load suspended but not altering the level of the load. The precise horizontal movement of the load is a significant benefit of using a hammerhead tower crane
Hammerhead tower crane specifications
Modular​ Designs: These modular designs promote safer, quicker, and more efficient erection, disassembly, and transportation of the crane. It also allows the hammerhead crane to be built in sections.
Ergonomic Operator Cab: Smart, ergonomic, and climate-controlled operator cabs with easy-to-read display panels, plus step-less motor operation of the trolley and hoist for more control when creeping the load.
High-Quality: High-quality, long-lasting parts sourced from original, premium-quality manufacturers that are strong, built to last, and weather resistant. These parts contribute to a long working life for your hammerhead crane.
Easy Maintenance Access & Built-In Safety Features: ​Impressive ease of maintenance design and built-in safety features including optional anti-collision and zoning systems and CCTV camera installation
Frequency Converter Motors: Economical frequency converter motors that reduce power requirements while operating the crane and give it a longer working life.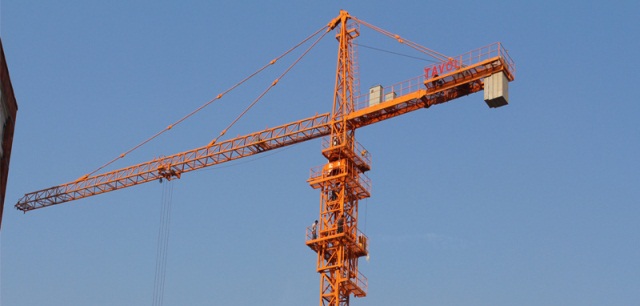 Tower crane specifications
Basic hammerhead tower specifications mean height, arm length, and the maximum lifting weight of the arm end. In addition to special conditions, maximum lifting weight won't be taken into consideration.
According to the dimensions of length, width, and height of the construction building, you can make a preliminary determination of tower crane arm length. Arm length should be long enough to cover all projects and a slight margin is appropriate. The height of the hammerhead tower crane needs to be 10 to 15m above the maximum height of the building. Arm end lifting weight can be decided by the staff according to the weight of the object to be lifted.
Hammerhead tower crane is a kind of hoisting equipment, which is used for building construction. According to the national standard, the model of the tower crane is QT, Q means crane, T means tower. This type of tower crane is very general in our life, we can see it everywhere.
Hammerhead type tower crane
Rotary hydraulic jacking hammerhead type tower crane is currently the latest hoisting and conveying machinery, which adopts all kinds of technologies like group technology, combinatorial design technique, and finite element analysis technique.
This is an upper rotary hydraulic jacking crane with a horizontal boom and trolley mechanism. The maximum effective amplitude is 47m, and it is with the biggest amplitude of the same type in the country. The maximum lifting moment is 43.8t.m. When using the tower crane independently, the free-standing height is 29 meters and the attached lifting height is 120m.
The speed indicator of this tower crane is up to or surpasses the national standard. It is with features of advanced parameters, reliable performance, attractive appearance, high quality, and simple structure, what's more, it is equipped with an advanced safety device, which is easy to maintain and safe to use. It is indeed an ideal choice for small and medium-sized construction enterprises.
It includes metal structure, mechanical transmission, hydraulic hoist, electric control, and safety protection device when the lifting height is lower than 29m, we adopt free-standing type, if higher than 29m, adopt the attached type.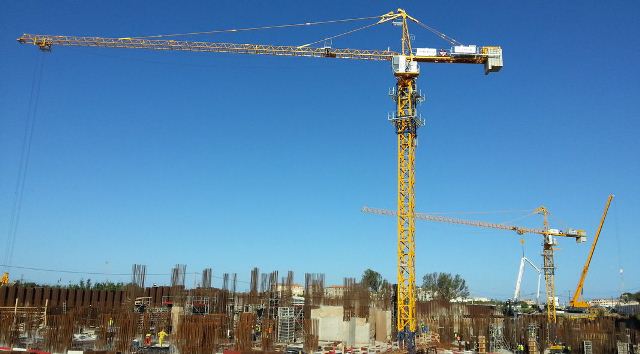 Tower crane design
Advantages of hammerhead tower cranes
Reasonable design of the structure and beautiful appearance. We adopt a cone forward tilting hammerhead, rigid rod, and the driver's cab is independent.
Advanced parameters and stable performance, fixed lifting capacity, maximum lifting moment and maximum working range can better conform real operation conditions.
The entity joint of jib cranes adopts mechanical processing after forging, it can achieve high matching accuracy; last quarter of the jib crane and force structure of the box body adopts high strength molding square pipe; support arm and main stress member adopt to strengthen the design.
The design of the jib crane achieves varies work ranges and base forms.
Hammerhead crane cost
The different engines can achieve different performance, and quality machine deserves a good price, which means if you want to get the best machine, you need to choose a brand machine or choose a machine with brand parts, and the price must be a little higher than other machines.
But, don't you think that a perfect project is the truth? Just as an old saying goes, you get what you pay off. If the hammerhead tower crane will cost you much, you need to check whether your machine is equipped with brand parts and whether the hammerhead tower crane manufacturers adopt patent technology to ensure the quality of your machine.
Tower crane manufacturers
When you choose a manufacturer, what you need to note first is its comprehensive strength, there are several steps for you to choose a reliable manufacturer.
Search suppliers on the internet, enumerate top manufacturers.
Filter them from these aspects:

workshop scale
staff professionalism
technical skills
number of old customers
exporting country
the number of orders per year

Take service into serious consideration: pre-sale service, on-purchase service, and after-sales service.
According to the above tips, you must find professional tower crane suppliers.
Tower crane safety checklist
Safety checklist:

The weld of a metal structure shall not crack and shall not be plastic deformation;
Connect bolts and pin quality should be up to standard;
Ensure good lubrication of steel wire rope;
Keep the reducer, transmission system and oil tank from leakage;
Ensure the brake braking and limit insurance are sensitive and reliable;
The rope connector should neet the standard;
Keep the hydraulic system normal.

Change spare parts

Stop the hammerhead tower crane and change the spare parts;
If it is necessary to change important parts, should dismantle the tower crane.
Uses of hammerhead tower crane
Heavy load-lifting plays a vital role in any transporting operation. The mechanism should be fast and efficient and also should provide safety during operations.
Hammerhead Tower Crane is used to lift effortlessly heavy loads. To operate a machine a qualified person is required who has much knowledge in operating .since many accidents happens around crane lifting because of improper action.
There are two types of crane categories: stationary and portable, there are types of cranes of different sizes and shapes.
The most common crane used is a portable crane. A portable crane truck hires a mounted crane and it is also called a portable pickup truck crane. This crane truck hire has standard crane features that can carry loads ranging from 15 tons to even 1000 tons. This crane truck hire can transport cargo from one allocation to another by itself on the road. But this crane truck hire has a great improvement over the stationary cranes.
What is a hammerhead tower crane?
What is a hammerhead tower crane?
A hammerhead tower crane is one of the most common types of cranes used around the world. They are especially reliable for precise, accurate handling of a wide variety of heavy materials. The way they can be adapted to work well for any job site and any type or volume of material being transported is what makes a hammerhead tower crane such a versatile workhorse.
How does a tower crane balance?
The pull rod on the hammerhead connects the jib boom with a balance arm and form triangle support, which ensure the overall balance of the horizontal direction of the hammerhead tower crane for sale. The hammerhead connects the tower body and slewing bearing, which keep the balance of all the tower body. Therefore, when the machine turns, there will not be an excessive distortion of the mast section.
What is tower crane safety?
Tower cranes are widely used for lifting operations in the construction industry. Statistics show that tower cranes contribute to quite a number of serious accidents. Property damage and bodily injuries can be avoided if they are properly used.
How do tower cranes stay balanced?
A counterweight is added to the opposite end of the articulated jib to counteract the weight that the crane will be lifting. In such Cranes, the armrests on a thrust bearing over tower structure which takes up all the load. The arm is initially balanced by using the counterweights at the other end of the arm.
What is the maximum wind speed to operate a crane?
The maximum wind speed for safe compact crane use is 22 miles per hour/ 36 kilometers per hour / 10 meters per second
What wind speed Do cranes stop working?
The maximum value for this is generally 20 m/s (45 mph), but this amount can vary. A review of in-service wind speeds by the Tower Crane Interest Group concluded that the maximum recommended wind speed for towers in the UK should be 18.5 m/s
The most read
More on this story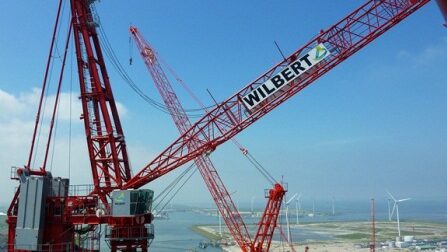 Luffing Tower cranes are especially demanded tall buildings on congested sites. They have a very short counter jib and a variable working radius, which permit high productivity in extremely narrow spaces.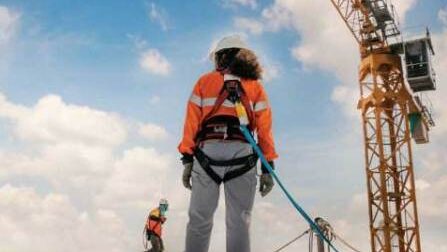 Construction safety meeting topics, tower crane safety training, crane operator training, construction tower crane lighting requirements.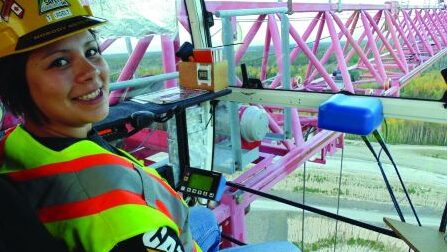 A Crane operator or Tower Operator will usually earn a wage of around 40000 and 60000 based on education and experience.