Luffing Tower cranes are especially demanded tall buildings on congested sites. They have a very short counter jib and a variable working radius, which permit high productivity in extremely narrow spaces.
It's common to have limited space and clearance when working with a tower crane in an urban metro area and downtown work sites. A luffing tower crane is ideal for building projects where there's not much space on either side of the site and you need to work safely. A luffing crane is able to raise or lower its jib, and that allows it to reduce the slewing radius.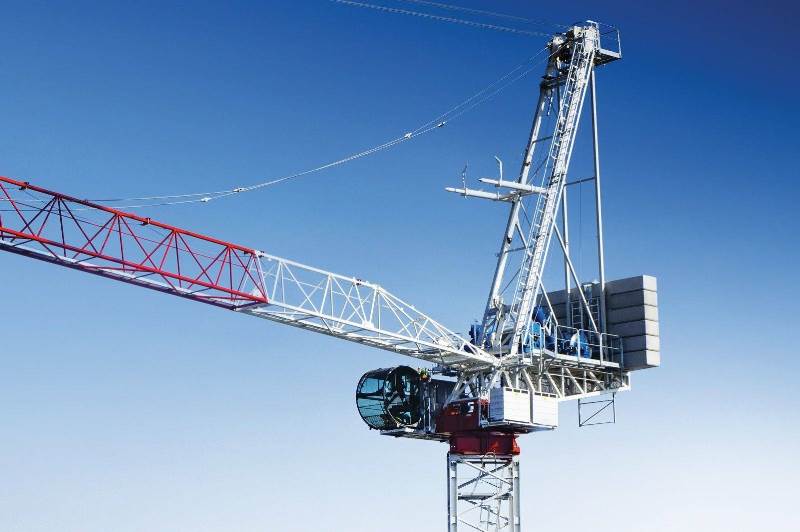 Luffing jib crane
A luffing crane is also a good choice for work sites where two or more cranes are working at the same time. This is because the slewing radius is highly reduced in comparison to standard tower crane types. The luffing tower crane also has a higher lifting capacity because the weight is transferred from the crane's jib much more effectively.
More and more countries are building wind turbine developments as an energy alternative. Typical luffing cranes do not have the free-standing height need to erect wind turbines. The luffing jib cranes specifically design to meet industry demands for higher hook heights for wind turbine erection.

Luffing jib tower crane
This kind of crane is frequently the best solution when several cranes are working on the same site, avoiding any kind of crash with other cranes or the surrounding buildings. With their variable working radius, they don't interfere in the working area of the other cranes on-site and they can be parked with a very reduced radius.
Also, luffing-jib cranes can improve material handling cycles in the job site, using them like auxiliary cranes to the principal tower cranes,
reducing the construction time.
Normally, the maximum load bigger than a tower crane.
In some places, local laws make luffing-jib cranes necessary. For instance, London doesn't allow any crane to fly over the surrounding spaces when they are working on a job site, and luffing jib-cranes are very demanded because you can move the jib from the horizontal position up to the total vertical position.
Luffing crane vs hammerhead
Disadvantages for using a luffing jib crane
But there are some disadvantages of the 'luffers' when you compare them to a tower crane:
The price of the luffing-jib crane is much higher than a regular tower crane. The tower frames of a 'luffer' are stronger, and the luffing mechanisms are much bigger than the hoist system of a tower crane. Of course, the technology applied to move the jib, counterweights, etc is the highest.
The cost of assembling and disassembling are much higher too. Most of the structures are heavier, and it takes longer to erect a luffing-jib crane. Once again, to erect a luffer is more difficult due to the technology applied, etc.
The jib of a 'luffer' acts as a wall to the wind, and the 'moment' is much bigger. So the restrictions of the tower are higher.
Due to the luffers don´t have trolley motor (the movement is made by the total jib), the working process is slower than in a tower crane.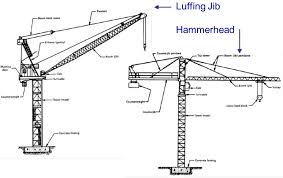 Luffing tower crane specifications
Luffing jib cranes have many benefits and are widely used in cities and congested areas. You are able to get multiple cranes onto sites and avoid over sail situations with neighboring properties. This means costly licenses would not be necessary.
Luffing jib cranes can be placed on fixing angles or ballast bases and can be erected and climbed to great heights. With our exclusive 'park radius device' our Jaso luffing jib cranes can all be parked at a vastly reduced radius when out of service.
This means that you could add another crane to a job to increase productivity where you might not otherwise be able to do so. Also perhaps cranes could be located outside a building, still avoiding over the sail and enabling you to achieve a watertight structure sooner.
Luffing cranes can be fitted with Zoning devices to electronically limit against over-sailing important or dangerous structures adjacent to the site. This can include schools, public area's or main highways and they are usually mandatory next to the railway and electrical installations.
Luffing tower crane vs hammerhead
Luffing jib tower crane and level jib tower crane are two kinds of common models. Both models are widely used but they differ in their structure, operating principle, and application field.
Luffing jib tower crane is mainly used in large projects and industrial equipment installing fields where large lifting capacity, high perching accuracy, and high safety are required for lifting large members and equipment components.
The level jib tower crane is mainly used in the common civil building fields where fast lifting and inaccurate perching are required for lifting building materials. Both models have advantages and disadvantages in different application fields, therefore we can plan a key role in determining which model should be selected.
As the above comparison, luffing tower crane has a great advantage over level jib tower crane in the power station construction field, which has been confirmed by more than 100 power stations construction in china. The level jib tower crane is widely used in plant construction of power stations as an auxiliary tool while luffing jib tower crane definitely predominates in boiler lifting.
It is not the only choice to use luffing jib tower crane for boiler lifting, which can be achieved by cooperation between the large crawling crane, furnace handling crane, and large level jib tower crane but also economical efficiency, safety, and plane layout need to be carefully considered.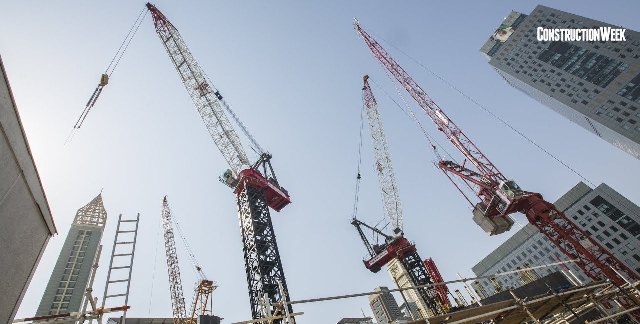 Advantages of luffing tower crane
The following issues need to be carefully considered for large-level jib tower cranes.
Luffing Tower Crane: Whether the cooperative operation of two sets of the crane is needed in the present and future project?
Owing to the economic efficiency and shortage of cranes with the more large specification, the cooperative operation of two sets of cranes Is adopted widely. For cooperative operation, luffing jib tower crane has a great advantage while level jib tower crane is very dangerous to use for a structural limitation or even unavailable for interference between the crane and the building.
Luffing Tower Crane: Is local climate especially wind frequency and wind speed suitable for using level jib tower crane?
According to the safety code, the slewing and brake mechanism of the crane must be released in non-working conditions (i.e. free slewing conditions) to ensure that the boom can freely slew with the wind for reducing wind influence on the crane.
Take dodging into consideration, whether the boom of the level jib tower crane is allowed to freely slew with wind or not?
Luffing jib tower crane can simultaneously release slewing and brake mechanism and locate the boom in a small range for the purpose of extensively reducing wind influence to the crane and avoiding collision between the boom and other cranes and buildings when freely slewing in non-working condition.
Plane layout feasible or not?
The large project needs the simultaneous operation of many sets of cranes as it is very important for dodging cranes from each other and from buildings. Otherwise, it may possibly lead to very low efficiency in operation, high risk, and an unguaranteed time limit for a project.
But luffing jib tower crane is very flexible in boom range no matter, it is in working condition or nonworking condition for conveniently dodging the other cranes and buildings in the construction field while level jib tower crane can not do that either in working condition or non-working condition.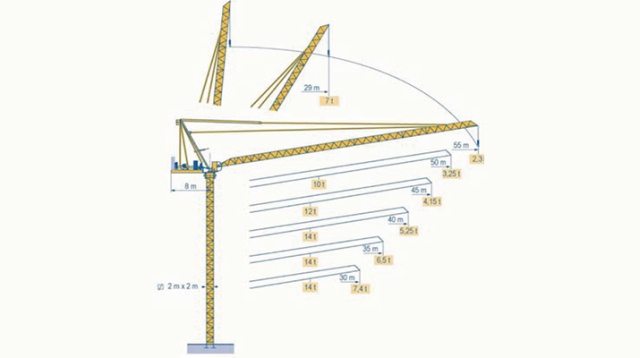 Luffing Tower crane safety
Which country or area can your crane be used at present or in future?
The level jib tower crane is prohibited in many countries and many areas. And landowners in many countries are entitled to have command of the air at a limited height so that you can avoid a lawsuit if you do not let your crane breach other people's sovereignty.
Most of the sites adopted luffing jib tower crane as the main lifting machinery that the customers can be benefited from scientifically choosing proper crane model.
The adoption of luffing jib tower crane has higher efficiency especially cooperated with auxiliary crawler crane, of which the plan can improve the economic benefits greatly by reducing the operating cost, assemble and disassemble cost, and foundation treatment cost as well as engineering construction cost.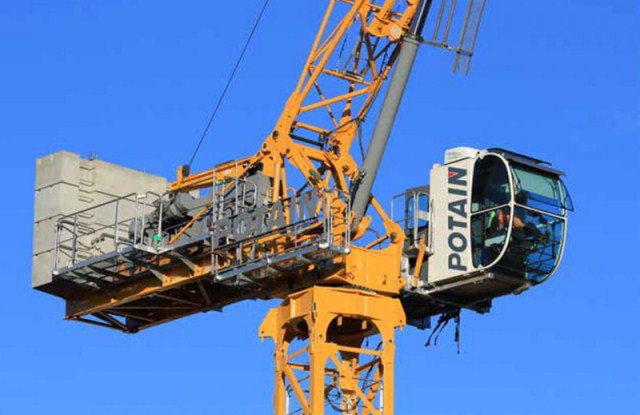 What is a luffing tower crane?
What is a luffing jib tower crane?
A luffing crane is able to raise or lower its jib, and that allows it to reduce the slewing radius. They developed the boom cranes specifically to meet the demands of the industry of greater heights, construction of buildings with little space, etc.
What is a tower crane?
The tower crane is a fixed Crane and has to be mounted On-Site. The Tower Crane presents itself like a vertical metallic structure having a horizontal boom that can turn over an angle up to 360°. From his particular setup, the Tower crane is ideal for all king of a high building or high structure Construction.
How does a level luffing tower crane work?
Usually, the description is only applied to those with a luffing jib that has some additional mechanism applied to keep the hook level when luffing. Level-luffing is most important when the careful movement of a load near ground level is required, such as in construction or shipbuilding.
What is a hammerhead tower crane?
A hammerhead tower crane is one of the most common types of cranes used around the world. They are especially reliable for the precise, accurate handling of a wide variety of heavy materials. The way they can be adapted to work well for any job site and any type or volume of material being transported is what makes a hammerhead tower crane such a versatile workhorse.
What type of crane is known as a conventional crane?
Mobile Cranes are the most standard and versatile type of crane used in construction today. The mobile hydraulic crane consists of a steel truss or telescopic boom mounted on a mobile platform, which could be a rail, wheeled, or even on a cat truck.
What is the difference between tower crane and mobile crane?
The biggest difference between mobile cranes and tower or fixed cranes is their mobility. As their names suggest, fixed cranes are fixed to a single spot once they have been set up. Whereas, mobile cranes can be moved as needed. The mobility of a mobile crane holds many advantages for any construction site.
The most read
More on this story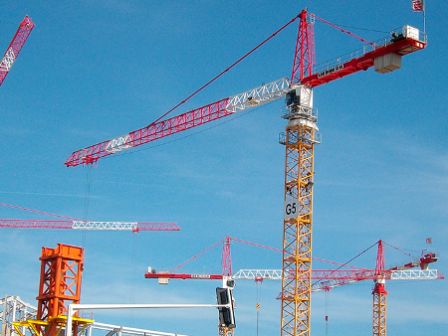 A hammerhead tower crane is one of the most common types of cranes used around the world.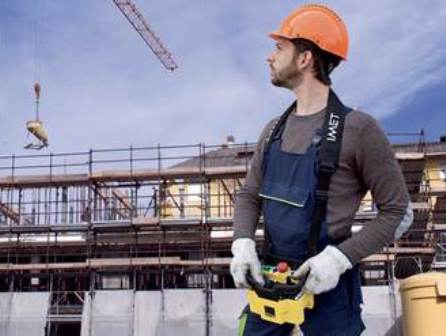 Radio remote controls are now standard equipment on most self-erecting tower cranes and are even becoming common in some parts of Europe for a flat-top tower crane.