It is the combination of a self-propelled tower crane and a mobile crane, you can also add some sections. The use of these types of cranes in the construction of small heights and open spaces has already become very popular.
Small capacity models have generally been used. Today, however, there is a wide range that includes cranes with up to 130 tons of load capacity.
These cranes are easily portable as they can be shipped as compact units on a trailer, with their counterweights, even large capacity ones.
This type of crane has incorporated the possibility of climbing to achieve greater heights of use, so that to the advantages of a rapid movement from one place to another, the possibility of using them in higher constructions is added.
The development trends of these cranes have been aimed at achieving greater installation and assembly possibilities that can be summarized as follows:
Easily clear obstacles such as antennas, chimneys and adjacent buildings, using the crane by raising the boom at a 45º angle.
Reduce the radius of rotation of the base by modifying the design of the base and counterweights.
Allow the assembly of the booms to be carried out in increasingly reduced spaces by means of joints and folding of the same.
Reach higher heights through simple and fast ascent processes.
Mobile tower crane rental
Basic rental tower crane consists of the following specifications:
| | |
| --- | --- |
| Specs | |
| Load Capacity: | 132 tons |
| Maximum Load: | 10,000kg (up to 13.2m) |
| Tip Load: | 1,700kg |
| Max. Radius: | 60m |
| Lifting Height: | 35m (Under Hook) |
| Max. Lifting Height: | 64.2m (30° luffed jib) |
| Axles: | 6 |
mobile crane specifications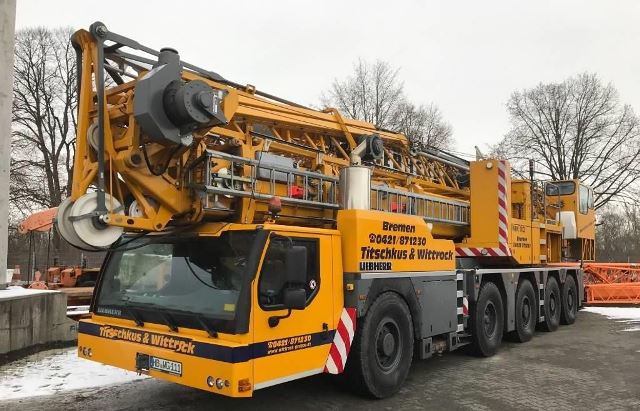 More on this story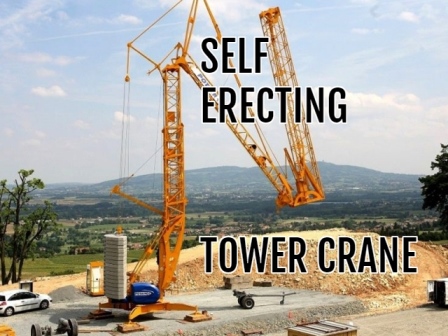 A self-erecting crane is compact, easy to erect and operate, and have several transport options. Wireless remote controls, quiet and efficient electric motors.