Forklift Manufacturers: It was another "up" year for the North American forklift industry, as all five truck classes(electric rider trucks, motorized hand trucks, and internal combustion-powered trucks) saw growth in 2019. That marks the fourth year in a row that sales have reached an all-time high, with the 260,000 total units sold in 2019 topping the previous benchmark of 250,000 units set in 2018.
"The forklift market contributes more than $25 billion annually to the U.S. GDP,"
"and for every direct job in the industry, an additional 2.5 jobs are supported elsewhere in the economy."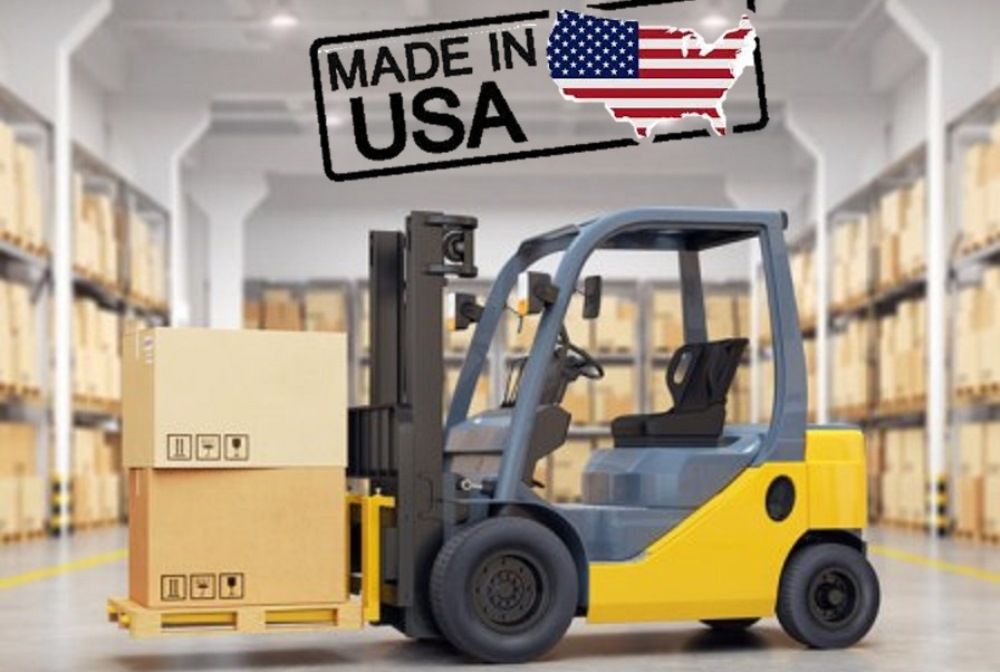 Top forklift manufacturers 2020
If you're considering adding new products to your fleet of forklifts, you may feel overwhelmed by the decisions you have to make.
Because there are so many forklifts on the market —which vary in size, power, price, capacity, energy efficiency, and much more— one of the best ways to start narrowing down your options is to consider the top forklift manufacturers and suppliers.
These companies are on the leading edge of innovation, creating high-quality and high-capacity products at a range of price points in order to meet the varying needs of warehouse workers, construction companies, and many others.
Here are a few of the top forklift manufacturers and suppliers of 2020 to give you a jumping-off point for building out your forklift equipment:
Forklift manufacturers list
Toyota Forklifts
Crown forklifts
Yale Forklift
Clark Forklifts
Komatsu Forklifts
Caterpillar Forklift
Top forklift manufacturers in USA
This article will present information on the top suppliers and manufacturers of forklifts both globally and in the U.S. Additional information concerning forklifts will also be summarized.
Toyota Forklifts
From pallet jacks to scissor lifts to reach trucks, Toyota's forklift equipment is consistently ranked at the top of the list for quality, durability, reliability, and value. The company has manufactured more than half a million forklifts in the United States and topped standard forklift rating lists for more than 15 years.
Its state-of-the-art three-wheel forklift has become an industry breakthrough, while just this year it introduced an on-site appliance that relies on water and electricity to produce pure cell-grade hydrogen for refueling.
Crown forklifts
Crown Equipment Corporation has been designing, manufacturing, distributing, and servicing material-handling machinery, including forklifts, since 1956. Especially significant are Crown's innovative forklift designs and varied product catalog, as well as the company's vertically integrated approach to business.
According to industry figures, Crown produces some 85 percent of its forklifts' components, including their electronic modules, motors, and drive units.
Beyond this, Crown's primary focus is providing its customers the safest, most efficient, and most comfortable forklifts anywhere. Among the many types of machines the company manufactures are hand trucks, turret trucks, and forklifts, as well as other kinds of lifting trucks.
Yale Forklift
Yale Materials Handling Corporations specializes in manufacturing forklifts and has, consequently, become an industry leader in top-of-the-line, high-performing forklift production.
Among its offerings are forklifts powered by diesel, liquid propane, gasoline, and electricity, and it also offers equipment-use training, financing, and maintenance services, as well as part services.
Furthermore, Yale is well-known for its customer service, often bending over backward to help its customers secure everything they need to finance and manage their lift-truck fleets.
Clark Forklifts
Clark is the first forklift manufacturer across the globe to be certified in compliance with ISO 9001, a quality-management certification that ensures its products and services meet both customer expectations and regulatory standards.
Many of its products are also equipped with green-friendly technologies.
Clark as a top forklift manufacturer is connected to its broad and innovative product line, which features five distinct lines and leading safety features that rely on modern technological advancements.
Komatsu Forklifts
Consistently high rated by customers, Komatsu forklifts are a global leader in the forklift manufacturing industry.
With 25 plants across the world and a record of nearly 100 years in operation, Komatsu aims to provide durable and dependent equipment that stand up under a range of conditions and deliver low-cost operation.
Its products are uniquely designed to navigate narrow spaces as well as to transport pallet loads, with a product list that includes several types of electric forklifts, as well as diesel machinery, including its 10-ton option and another with a hydrostatic transmission.
Caterpillar Forklift
Caterpillar offers a wide range of materials handling equipment, including ride-on pallet trucks, walkie trucks, order pickers, and reach trucks. Their forklift trucks feature capacities from 2,500 to 100,000-plus pounds, and they are available in either electric, liquid propane, diesel, or gasoline-powered type machinery.
American made forklifts
"Made in America" used to mean the highest quality product. You knew you had the best because it was made right here.
Does this still hold true today?
We think so. Many of our products do come from overseas manufacturing (and we wouldn't carry them if they weren't high quality), but much of the forklift inventory is made right here in the U.S.
Due to anticipated depreciation in the value of the US dollar, exports are expected to rise during the outlook period, while imports are expected to comprise a smaller share of domestic demand compared with the previous five-year period.
Construction markets will continue to generate demand for forklift purchases and rentals, for use in loading and transporting construction materials within and between work sites.
American forklift companies
Forklift Market size exceeded USD 50 billion in 2019 and is set to grow at around 10.5% between 2020 and 2025. The global industry shipments are projected to exceed 3 million units by 2025. The market growth is due to the increasing deployment of this equipment for enhancing the safety and security of workers while performing tasks of lifting and transporting heavy loads.
The shifting dynamics supporting this growth make it critical for businesses in this space to keep abreast of the changing pulse of the market. Poised to reach over US$13 Billion by the year 2025.
Who is the largest forklift manufacturer in the world?
Toyota has been the leading forklift manufacturer for many years. Known for its quality and reliability, Toyota offers electric trucks in a variety of models.
Who is the best forklift manufacturer?
Today's leaders, especially Toyota, Caterpillar, Hyster, etc. They continue to expand their reach beyond industrial trucks and into the broader supply chain services market.
What are top forklift manufacturers in 2020?
-Toyota Forkift
-Yale Forkift
-Komatsu Forkift
-Clark Forkift
-Crow Forkift
-Komatsu Forkift
The most read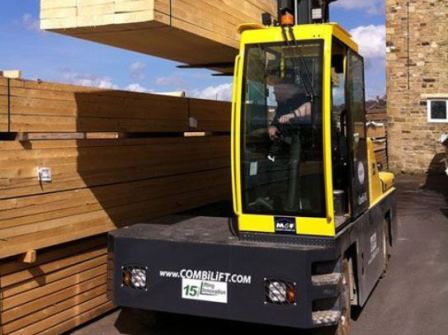 Rankings are based on worldwide revenue from powered industrial trucks during each company's most recent fiscal year.
More on this story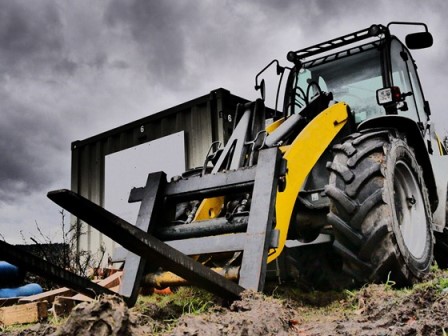 Buying a rough terrain forklift is a cost-efficient alternative to rough terrain forklift rental.