Side load forklift or Side Loader Forklift: There are various types of forklift trucks today, from the three-wheel counterbalanced lift truck, the teletruck, powered pallet lift trucks, pump trucks, reach trucks, and, of course, side loaders.
A side loader forklift truck pretty much does what it says on the tin. Side loader forklifts are powerful industrial trucks that lift loads from the side, so they are well suited to carry wide or long loads. Narrow aisles which may be a problem for regular forklift trucks can be easily navigated through in a side loader.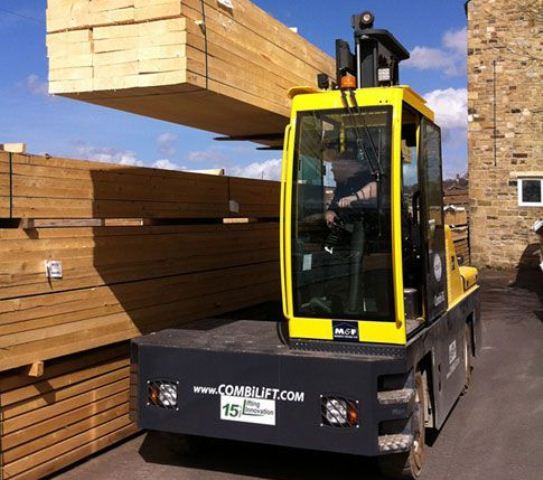 Side loader forklift for sale
Buying the right-side loader forklift can be time-consuming and uncertain. How can you avoid buying equipment that won't meet your needs within a year or overpaying for capacity or features that you may never use?
Whether you want to buy a new or used side loader forklift, key considerations will help you choose the right forklift for your application, now and in the future.
You can also take a shortcut by contacting one of the side loader forklift experts who can help you find the best forklift for your application and budget.
Side loading forklift truck
Side loader forklift trucks may be considered safer than conventional forklift trucks because they pick loads up from the side, meaning that the driver of the forklift truck has a full view of what is in front of and behind them, whereas a regular forklift truck may sometimes have reduced visibility at the from due to large loads.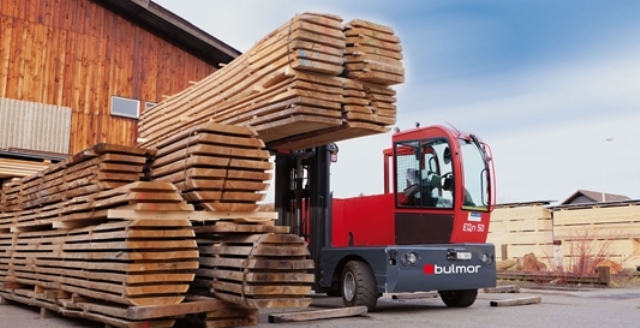 Forklift safety procedures
Side Loader Forklift: Safety is a priority where forklift trucks are concerned. Forklifts are often a huge help in the workplace, reducing the need for manual labor as they carry bulky and heavy loads – sometimes loads that can cause the forklift to tip over! Moreover, the load on the forklift (whether it be on the side or otherwise) can seriously reduce the driver's visibility and this can cause accidents in the workplace.
So, it is imperative that anyone wishing to operate a forklift undergo training so that they can safely operate the vehicle. Many accidents in the workplace can be caused by those who are not properly qualified to operate such a dangerous machine; bumping into employees on the ground or moving the vehicle too fast so that it topples over. Accidents may also occur when forklifts are left unattended without first shutting off the power, setting the brakes and lowering the forks.

Narrow aisle side loader forklift
Side loader Forklifts are forklifts fitted with the lifting forks perpendicular to the drive direction of the forklift. By configuring the forks perpendicular to the drive direction this allows the forklift to operate in close spaced isles. Sideloader forklifts normally are capable of extending the forks with a scissor-like action to place the load on to the storage space.
Small side loader forklift
Side Loader Forklift: The lifting mechanisms are provided as hydraulic, pneumatic, electric or mechanically operated. Side-loader forklifts can be either man-up or man-down configurations. The man-up version has the advantage of locating the operator close to the load. One of the main advantages of a side-loader forklift is that storage area requirements are reduced because forklifts can travel, load, and unload within much narrower aisles. This is facilitated by the forklift's ability to extend and retract the lifting forks perpendicular to the forward and reverse driveline of the forklift.
Side loader forklifts are available in diesel, gas, or electric power.
Warehouse forklift
It's often said the key to an effective shipping or warehousing operation relies on knowing your options and applying the right solution for your application.
When it comes to standard pallet operations utilizing counterbalance forklift trucks on tarmac yards, the options are straightforward – diesel, LPG, or electric power, mast heights and types, and a few added extras to boost safety, management information, attachments, and such.
Inside the modern logistics warehouse, there are often other considerations – stacking, picking, loading bays, aisle widths, and, consequently, more exotic flavors of equipment available to choose from. Long load handling, however, presents some unique challenges.
Lumber, plastics, and steel structures are rarely produced in pallet-sized chunks. Moving long loads inside or out, storing them in racking, stacking them in blocks, carrying them over rough terrain, or simply getting them off a flatbed and into production areas can be difficult issues to solve.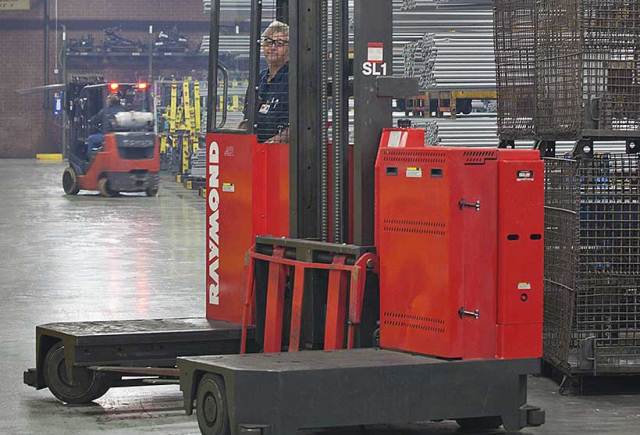 Industrial side loader forklifts
Step forward the Side loader forklift; a mainstay of lumber yards, steelworks, pipe producers, and hundreds of other industries around the globe. The name derives from the design, where the load is carried to the side of the truck on a deck or bed which can be tailored (specified) to suit the loads being handled. The forks of the side loader extend outwards from the center of the deck, like that of a warehouse reach truck, allowing a long load to be lifted at its middle and most stable point, then rested on the deck of the truck as it is driven.
As the load is being securely carried, in effect, sideways, it means the truck can travel through standard doorways, down narrower aisles, and across uneven ground. Moving the load is also far safer for the operator, who might otherwise have to raise a wide load, if using a forklift, to negotiate neighboring obstacles, and risking tipping the truck.
Side loader forklifts have quietly gone about their business for the past 50 years. They've dominated European markets, where the combination of practicality, safety, and durability have made them a must-have in lumber merchants where space is at a premium or steelworks where loads can reach up to 100,000 lbs in weight.
Those types of industries have taken to the side loader with gusto, often finding a practical solution where previously there was none. Perhaps somewhat ironically, the spread of side loaders to a wider audience has recently been driven by the success of another type of equipment – the multi-directional machine.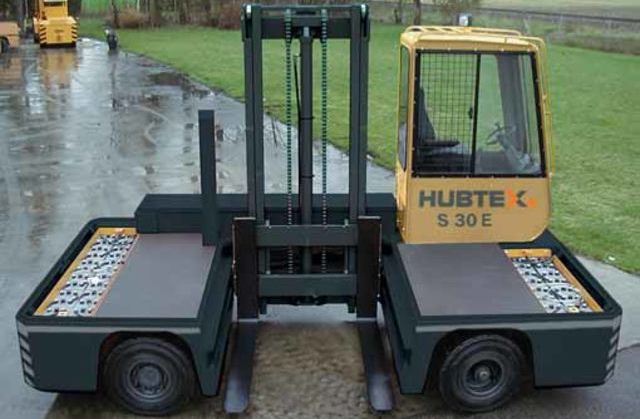 Combilift Sideloader
These side loader forklift traveling trucks have their origins in the portable truck or trailer mounted piggyback forklift and provide some of the benefits of a side loader. However, in many cases, the trucks are wider, less suitable for long runs or uneven ground, have no in-built deck leveling. Such leveling keeps loads securely horizontal both fronts to back and side to side.
Sideways movement adds lateral stress to both the mast and chassis. Masts have a bespoke profile to provide greater strength, whilst the standard chassis is built to withstand major loads in all directions.
Moving in and out of standard warehouse doorways means side loaders are now used as an in-out truck. Electric side loaders provide engine-like performance and the reduction in noise and exhaust emissions means operator comfort and co-workers' environments are drastically improved.
The popularity of the side loader is undoubtedly on the rise. Whilst it will always remain a niche product in comparison to pallet handlers, it is also true to say that there are certain businesses that have come to rely on the side loaders ability to store products in cantilever racking or block stack steel or even operate efficiently and quietly in confined built-up areas.
Side loades forklift places a great deal of importance in the longevity and reliability of its products. This too has helped side loaders become an important tool for not just lumber yards and steel mills, but for businesses of all types. Today, energy companies, fabricators, building materials merchants, garbage handlers, insulation, crane and plastic tube manufacturers, amongst a host of others, are some of the latest companies that are experiencing the art of working sideways.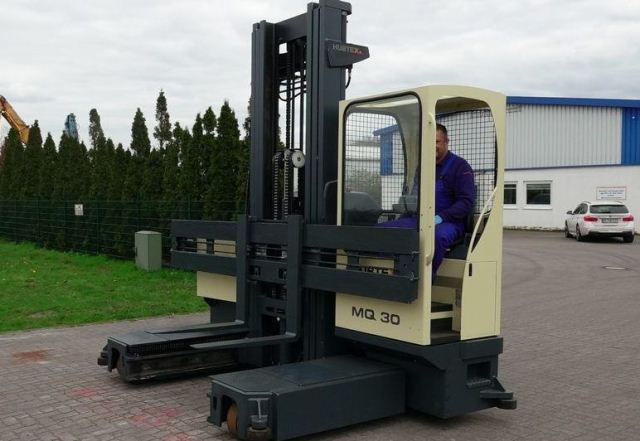 Side loader forklift manufacturers
Sideloader Suppliers:
To be eligible for Top lift truck suppliers ranking, companies must manufacture and sell lift trucks in at least one of the Industrial Truck Association's seven truck classes: electric motor rider; electric motor hand trucks; internal combustion engine; pneumatic tire; electric and internal combustion engine tow tractors; and rough terrain lift trucks.
Rankings are based on worldwide revenue from powered industrial trucks during each company's most recent fiscal year.
Raymond Sideloader
Toyota side loader
Crown side loader forklift
Hyster forklift side loader
Yale forklift side loader
Clark forklift side loader
Where are forklifts used?
A subtype of the warehouse forklift, side loaders are usually found in steel service centers and manufacturing facilities with heavy and bulky items. The operator stands in a sideways compartment and the side loader unloads objects on its side.
Due to its sideways operation, side load forklifts can easily drive up alongside racks and load and unload without having to turn. This makes them suitable for navigating narrow aisles and handling long loads like timber and pipes.
What is a side loader forklift?
What is a side loader forklift?
A side loader does exactly what its title suggests. It loads and unloads from the side of the machine. Instead of the forks being located in front of the equipment like on a standard forklift, a side loader forks are located on its side.
What is a Combilift forklift?
The Combilift Forklifts are the world's first IC engine-powered all-wheel-drive multi-directional forklifts. Combilift Forklifts use patented, leading-edge 4-way steering technology enabling them to travel sideways with long loads.
What is a side loader forklift?
A narrow-aisle forklift made for lifting very heavy and long items is called a side loader lift truck. They work best for load handling in steel service centers and for manufacturing where long, bulky items are a normal product.
What is the purpose of a side loader forklift?
If you're in need of a forklift truck that is ideally suited to easily handle wide or long and heavy loads a side loader forklift is purpose-built for these types of tasks.
As their name suggests, side loaders operate by lifting loads from the side. Where regular counterbalance forklifts may become unstable, the side loader fork truck specializes in easily handling long loads such as wood and piping. They are designed to work in narrow aisles and since the load is carried on the side, the driver has a clear view of whats in front and behind them.
There are a variety of different powered fork trucks such as diesel, LPG and even propane fuelled side loader forklifts.
How does a side loader forklift work?
Sideloader fork lifts come in three different variations. The first type of side loader has a large open bay with a mast and fork carriage built to travel perpendicular to the truck as it moves. The forks are extended out to the side of the fork truck allowing it to lift up a load and then retract the load over the large open bay allowing the fork truck to set the load down onto the bay.
More on this story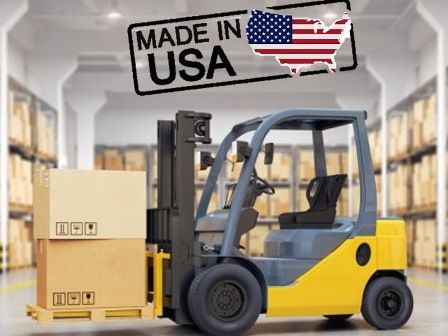 Because there are so many forklifts on the market, one of the best ways to start narrowing down your options is to consider the top forklift manufacturers and suppliers.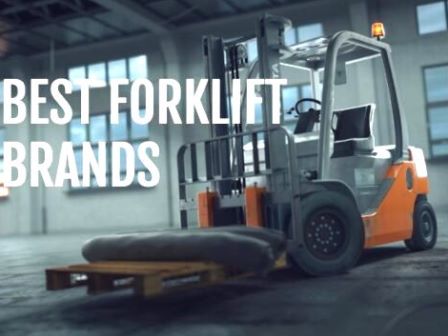 Forklift brands: ranking of manufacturers, world production, makes, and models.