Forklift Purchase: If you're in the forklift market for the first time, have returned to the market after a long absence, or just need to go back to the basics, understanding where to start in buying a new forklift can seem like a complex process.
And it can be. That's why getting organized in your pursuit of buying the best forklift is a great place to start. Use this guide, which will show you what to expect, offer a few tips to help you succeed, and help you recognize a few pitfalls to avoid.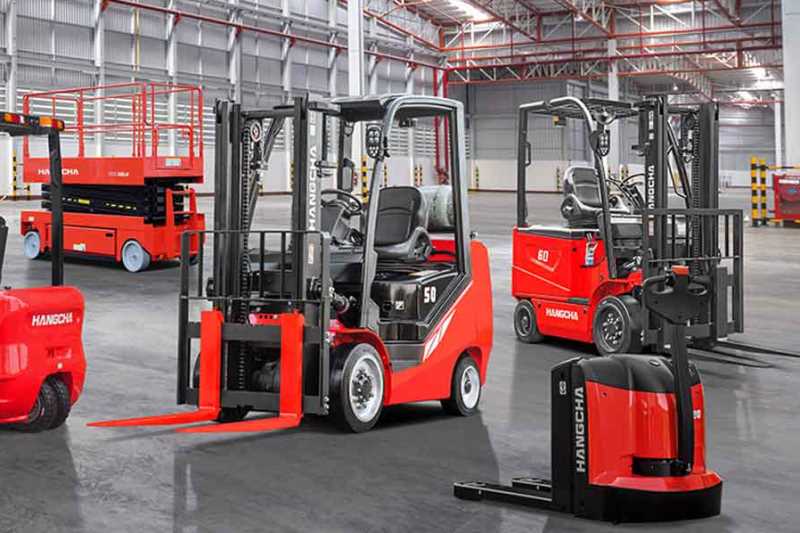 Forklift purchase price
Buying a forklift is not a small investment and it shouldn't be treated as such. When pursuing the purchase of a new forklift or forklift fleet there is a wide variety of considerations to take into account. And not all of these are singularly focused on forklift specs.
This is what we, forklift experts, consider the main areas to consider when evaluating one brand of forklift over another.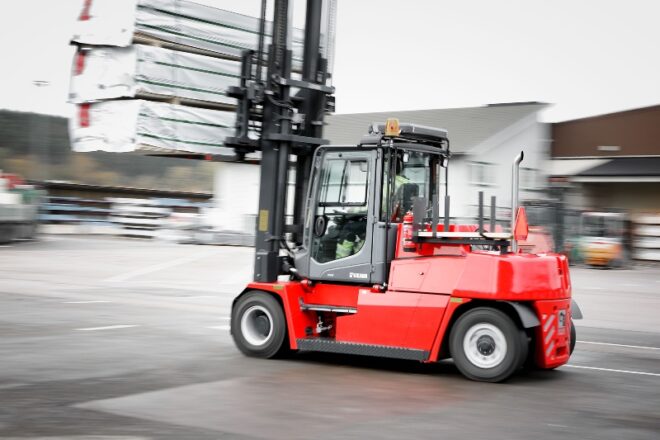 Forklift spare parts
If we were buying a forklift, we'd want to make sure that parts are available and your equipment won't be down and inoperable because a part is back-ordered.
Parts support comes in a few different forms. Certainly having an inventory of a part is the most obvious measurement of whether or not the manufacturer supports the equipment. But other real-world scenarios involve the support the manufacturer provides in the form of parts and service manuals.
We've seen plenty of instances where the manufacturer couldn't even come up with a part number for the part needed, let alone give an answer on whether or not the part was in stock.
Forklift spare parts suppliers
What sort of components are used in the forklift? – Suppose you're buying an electric forklift. Ask who manufacturers the electric motor. Ask who makes the control system. Certain control systems are easy to find parts for (such as GE, Curtis, Zapi) but others can be really difficult to obtain parts for.
Years ago Yale used Mazda diesel engines. Not a bad engine, but Mazda Japan's only customer for diesel engines in the USA was Yale forklift. That became a problem years after the trucks were sold as there was virtually no aftermarket support for Mazda diesel in the USA.
forklift software
There are forklift mechanics who will work on the model and brand of forklift you're looking at buying. This seems pretty simple. But some newer models sometimes require unique software that is only available to the dealer.
That fact alone is not enough to condemn a particular brand of equipment since sometimes the software is only required for quite obscure repairs.
But there are certain brands and models of equipment that forklift mechanics don't like to work on for various reasons. Ask your mechanic if they're OK working on the model of forklift you're considering purchasing. If there is only one dealer or one mechanic willing to work on the brand/model of forklift you're considering, you'll have very few options in case your mechanic can't figure out a particular repair.
Ask whoever is selling you the forklift if there are non-OEM mechanics that work on the brand of forklift you're considering.
Forklift maintenance cost
In general, forklifts made by American companies tend to be less expensive than European or Japanese brands.
Exceptions to this rule can be found but in general, it holds true. Historically Japanese forklift manufacturers would keep their parts prices very high and defend those prices by pointing out to customers that their forklift was more reliable.
The argument went something like this: Sure our forklift's torque converter is expensive at $2200.00 but we only sell one torque converter for every 10,000 forklifts in population. Not a bad argument but pity the poor guy who indeed needs a torque converter and it costs 5 times the amount as an American built forklift.
Forklift brands and models
If you're thinking about buying a forklift that has rarely been sold in your country, you're probably asking for trouble. We've seen this countless times with obscure European brands coming to North America, and obscure American brands arriving in Europe. It's very difficult for manufacturers to support equipment that is rarely sold in your area.
Today they might say they have plenty of parts on the shelf, but what happens in 5 or 10 years when you still have the forklift but priorities have changed, parts for your forklift are considered 'deadstock' for lack of sales, and no one remembers the promises made to you. Which leads us to our final point.
Lots of forklifts sold—you're not buying a unique or rare model of forklift. Why?
We've all heard the expression "success breeds success". Well, it's similar to forklifts. The more of a certain type of forklift that gets sold, the more likely there will be competitively priced aftermarket forklift parts, and the more likely that there will be technicians that can work on your forklift, and the more likely you will have competitive choices when it comes to maintaining your forklift.
Best forklift to buy
"What's the best forklift brand?"
It's a good question, and one we hear pretty regularly. But here's the truth: there is no best forklift brand or manufacturer.
Most forklifts you can buy or rent have distinct advantages and drawbacks. So while there isn't a best overall, there's likely a best forklift brand for what your team does.
"The best forklift brand for the type of work you do"
Supply chains and warehouse operations need more specialized equipment. To narrow your search for a forklift brand by focusing on your facility's needs.
If you work with narrow-aisle or very narrow aisle (VNA) racking, narrow aisle lifts and swing-mast forklifts are both excellent models to look into.
If you need a lift for aerial work, such as a telehandler or boom lifts, a brand specializing in aerial lifts should be your go-to.
"The best forklift brand for your employees"
Your forklifts are only going to be as good as the people operating them, and your operators need to be as comfortable with the equipment as possible to use them to their full capacity. So take your employees into account when looking for the right forklift brand.
What makes and models do they have experience with?
What forklifts other than those you already have they had training in?
What forklift brands can you get forklift operator training near you?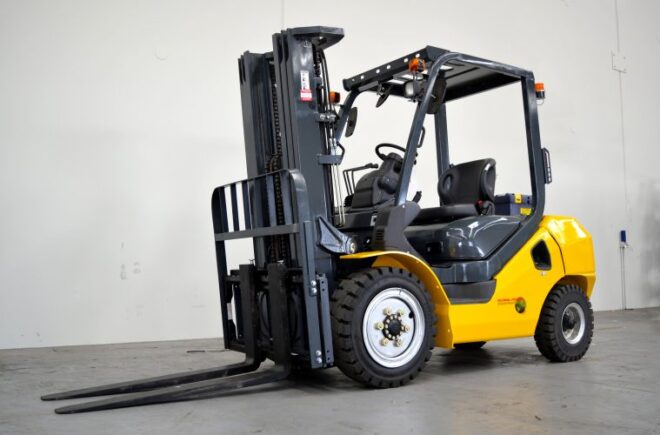 Buy forklift truck
Forklift operator training:
Speaking of nearby forklift operator training, where your workplace is located could also be a big factor in what the best forklift brand for your team could be.
Don't think just about the climate or terrain, but also what's going to be the easiest and most cost-effective in getting your forklifts maintained.
Are there certified dealers or suppliers nearby where you can quickly order replacement parts from, or would it take weeks and money spent on shipping to get a specialized part in from a brand that operates a few states away?
It's always going to be easier to keep your material handling equipment handled locally, so if you're in the market for new or used forklifts from such brands as Yale, Genie, Cushman, Drexel, Bendi and more, turn to the nearest supplier, for all your makes and models of forklift you need.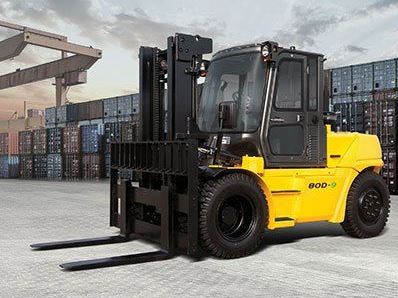 Forklift purchase – where to buy a forklift?
How much does a forklift truck cost?
A typical forklift, like the one you see in most warehouses, should cost anywhere from $15,000 to $30,000 depending on capacity, tires and fuel type. As a general rule, the acquisition price of an electric forklift is roughly 50% higher than a comparable Internal Combustion (IC) lift truck.
Why are electric forklifts so expensive?
Electric forklifts are more expensive to purchase than their internal combustion (IC) counterparts. This is because there are more upfront costs involved, such as multiple battery packs per forklift, battery rechargers, battery swapping equipment, battery-charging space, and battery swapping personnel.
What is the useful life of a forklift?
The most read
When you are purchasing a piece of equipment, you obtain competitive quotes, verify specifications and generate a purchase order. For that matter, just about anything we purchase goes through the same process.
More on this story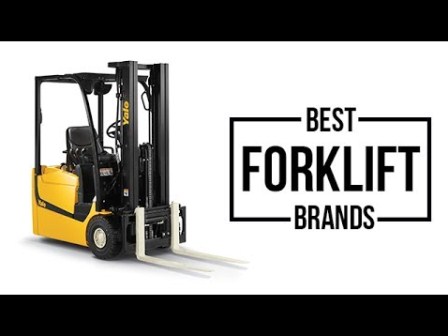 FORKLIFT BRANDS: Which forklift brand is best? top: Caterpillar, Toyota, Volvo, Hyundai, forklift brands and models, top 10 forklift brands, list