If you are looking to buy a marina forklift, boat handling equipment, market knowledge, and pricing save you money and time, or you want to sell equipment, here we will review what the marine forklift market has to offer.
Sell ​​new and used marine equipment.
We will discuss how to negotiate the purchase of hydraulic boat trailers, marine forklifts: sling lifts, boat trailers, tugboats, towing vehicles, cranes and other miscellaneous marine equipment that customers want to sell.
Sale of equipment for marinas and shipyards
Establishing a relationship with suppliers allows them to find the best prices on all products, all products, including hydraulic trailers and new tail lifts, also boat stands and trailers.
Also replacement forks and pad covers for forklifts, showroom dollies, engine installers, boat jacks, and shop service equipment.
In general, if you are looking for shipyard equipment and accessories, all at the best price.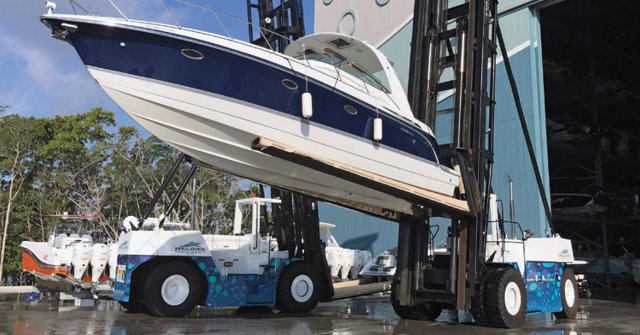 Marine equipment for sale
To request additional information on new or used marine or shipyard equipment, you must complete an information request form or call the call center and they will gladly assist your requirements.
The goal is to build a special relationship with clients to understand and satisfy their needs in order to design and execute the best technical solution.
The challenge is to develop innovative projects using updated technologies to obtain the best results in terms of safety and reliability.
The technical teams are experts in the nautical market, combining knowledge with extensive technical-commercial experience in the design and supply of mechanical constructions and lifting equipment combined with a high degree of specialization in the nautical and industrial sector.
Used boat equipment for sale
Whether you need a reach stacker to move empty containers quickly and efficiently, one to stack loaded cans, or a reach stacker capable of heavy industrial handling, there are options for you.
The range of reach stackers includes options from 10 tons to 150 tons, not all of them are for boats, some are for industrial use, to move containers.
Reach stackers are available for a variety of applications including empty boats, barge handling, industrial handling, and more.
Forklifts are known throughout the world for the quality of the equipment of whoever makes them.
It is at the forefront of technology with some of the best equipped machines on the market. They also offer reach stackers with low emission engines to help you comply with local regulations and reduce your fuel costs. They even have a hybrid stacker.
In addition to a wide range of marine forklifts, there are accessories for almost all applications.
In addition, you have to evaluate the after-sales service you will get, it needs to be fast and reliable; not only get a machine that can withstand continuous work, but also have a dedicated and hardworking team to support you in after-sales service.
A forklift is designed to work in warehouse spaces where there are narrow aisles. Each forklift has outer legs that distribute the weight of the load.
This is done to improve your comfort and control when working in tight areas.
While they are primarily used outdoors, they can be used on flat floors inside the warehouse.
More on this story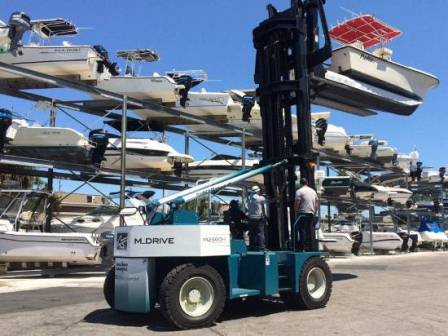 Hoist lift truck is compact and extremely maneuverable to operate around any facility, yet strong and durable enough to lift/lower boats of various sizes and weights.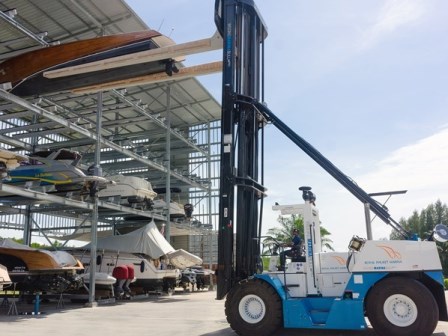 If you want to buy a marine forklift for your facilities, here are some recommendations before you buy it.