if you're looking at moving some heavy equipment or machinery, it's important to work with a skilled professional who's capable of taking that job on, as it requires a lot of knowledge and skill to get the task done safely. These machines are usually top-heavy and unwieldy, and often prone to accidental damage if the job is done negligently.

Heavy machinery moving equipment
Heavy Machinery Movers, Tips To Consider When Moving Heavy Machinery. Are you looking to move heavy machinery? You need to consider a number of tips for you to do it properly. Here are some of these tips as given by heavy machinery movers:
Moving equipment safety
Carefully plan for the movement: Once you are ready to execute the move, you should prepare for it. The first thing you should check is the manufacturer's manual. The manual will guide you on the measures that you should take to avoid accidents when making the move.
You will learn how to disconnect batteries, secure loose parts, empty the engine fluids, among many other things. To be on the safe side, follow the manual to the tee.
You also need to get the necessary permits that will allow you to transport the equipment without getting on the wrong side of the law. Work with the transporter so that you can secure the permits as early as possible so that you can prevent delays or face legal complications.
Finally, you need to cover the vulnerable parts. These are parts that can be damaged by rain and wind. Remember, the heavy equipment will be hauled in the open air and the last thing you want is the parts being damaged by cold or heat.
When preparing the machine for transportation, ensure that it's as comfortable as possible. If necessary, transport it using bubble wraps and thermocols. You also should insulate and provide cushioning to the equipment.

Moving equipment hazards
Have a plan: This is the first thing you should do. You need to have a clear plan of how you are going to move the machine from one place to another. You need to know the equipment that you will use in transportation. You also should know the company that you will work with.
Note that you will have an easy time moving the machine when you work with a reputable company that has been in the industry for a long time and has all the necessary tools to make the process as hassle-free as possible.
Will you be moving the machine by yourself? You need to know the right people that you will contact to make it possible.

Material transport equipment
During this step, everything that needs to be moved is listed. Specific details about the equipment can be written down (take stock of the entire inventory). Compile a timetable for the move. To analyze the cost, a company must ask a professional machinery moving company to provide an estimate. Take into account the cost of removal, an audit of machinery, and safe transportation of the equipment.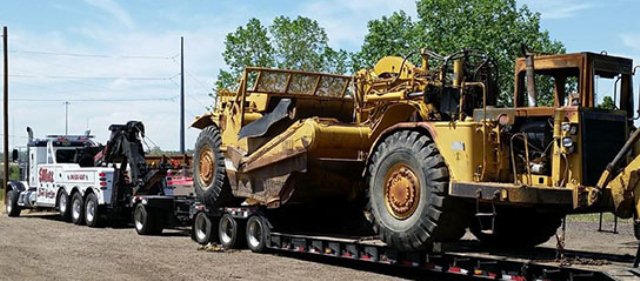 Heavy equipment transport companies
Find an experienced professional: It's not just the correct equipment that will help you get the job done right—it's also crucial that the company in charge of moving the machinery has the right skillset and experience for the job. A lot of expertise is needed to accomplish the most effective means of moving this equipment in a safe manner.
For example, in some situations, access to the machinery could be restricted, which means partial dismantling of the equipment might be necessary to make it safer and more manageable to move.
In other cases, disassembling the equipment simply isn't practical, and it'll be necessary to move the machine in one piece. Any machinery moving company you work with should be able to accomplish this job safely, without causing any damage.
Heavy equipment hauling companies near area
Having a plan isn't enough—you also need to have a schedule. You need to fix a date when you will move the machine. When making your schedule, pay attention to the transportation deadline. Your schedule should make it possible for you to transport your machinery and ensure that it reaches the destination before the deadline.
You should leave enough time for you to make the move. Remember, you will be dealing with heavy machinery and you don't want to move it in haste.
Heavy equipment transport
Use the right kind of transportation: How are you going to transport the machine? You need to think about it as different machines require different transportation methods. Is the machine fragile? Is it too heavy? Think about it.
The distance that you will be moving the machine should also inform you about the right transport method that you should use. If moving it only a short distance, you can use hydraulic skates and moving sets. On the other hand, if you will be moving it over a long distance, you will have to use a truck.
Ensure that the form of transportation allows you to transport the machine fast and safe.
Equipment insurance cost
Make sure any professional you hire is insured: It's absolutely imperative that the machinery mover you hire is fully insured. While the goal is always to avoid accidents altogether, they do sometimes happen, and when they do it's crucial that the company has an insurance policy that covers damage to the equipment and your property, as well as certain types of consequential damage. Depending on the company you work with and the kind of moving job they're taking on, it might be beneficial for you to take out another type of insurance policy to protect yourself in the event of a catastrophe.
Heavy machinery transport
Normally, Machinery moving, relocation, and transport face setbacks that can be arisen from unstructured logistical processes, lack of expertise in document handling and processes, or just simply when the process of moving machinery is executed by non-specialized companies.
Moving heavy construction equipment is no easy task, that too safe and sound! Each year, quite many workers end up endangering their lives just because of incorrectly handling heavy equipment and eventually succumb to it.

Transport safety equipment
When it comes to moving heavy industrial machinery, it is imperative that all the safety measures are taken into full consideration to avoid any mishap and that no worker's life gets jeopardized in any way. In fact, safety should and must be the first and foremost priority, and there should be a proper guideline issued to every worker before the work begins.
Hence, we have vowed to put forward in this post, at least the basics, to ensure worker's safety.
One may have the know-how of a specific thing, but it is the professional guideline that provides the full information and guides regarding the dynamics. Expert guidance is often brushed off and only taken into consideration when a calamity strikes which should not be the case. In fact, it should be the very first preference before beginning with the task of moving to avoid any disaster or mishap as mentioned earlier.

Heavy Equipment Movers
What is heavy haul trucking?
Heavy Haul Trucking Details: In the U.S. a superload is a truck tractor with an attached trailer that has an over-dimensional or overweight object (the load) on it that exceeds the ordinary permit limits commonly associated with oversize or overweight loads.
What is considered an oversize load?
Simply, an oversize load is any load that exceeds the maximum legal width, height, and/or length as defined by each state or province in the United States and Canada. Any load more than 8.5 feet wide is, by definition, an oversize load, and with few exceptions will require a state permit to travel on public highways.
Can oversize loads travel at night?
Vehicles/loads requiring may not travel on major holidays or holiday weekends. Loads up to and including 10 feet wide may travel, at night, on interstate highways only, providing:
-All other dimensions are legal.
-Vehicle and/or load is properly signed and lighted: "Oversize Load" signs front and rear.
What is classified as a wide load?
The more common measurement that pushes shipments into the "oversize" category is width. Anything over 8.5 feet wide is considered oversized load; shipments exceeding 12 feet wide may require one to two pilot vehicles in the front and/or back of the flatbed truck.
The most read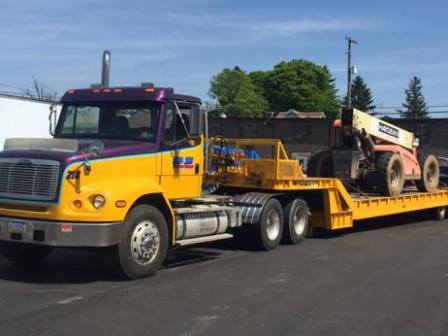 Safety is the most important element in transporting construction equipment. To make sure the equipment and the driver are safe, you want to be sure you use the best trailer for the job.
More on this story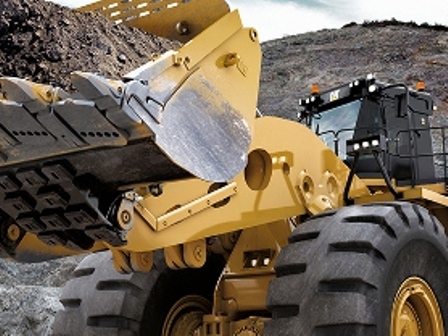 Planning in the construction industry, as is well-known plays an important part in the successful outcome of a project.