Heavy Equipment Rental: Rental is a prominent and growing model in the construction business. The development of the rental industry in new markets require a certain level of trust in a country and in society. Rental agreements, in the end, are based on trust that the renter is not stealing the equipment.
During the study, it was identified that the few large construction companies, who still have their own equipment fleet, operate it through a division or a subsidiary which acts much like a rental company.
The rental business model is used to efficiently manage the fleet, but the reason to still own is often attributed to the higher confidence of always getting what is needed.

Heavy machinery rental
Equipment rental, also called plant hire in some countries, is a service industry providing mostly machinery, equipment and tools of all kinds and sizes (from earthmoving to powered access,
power generation to hand-held tools) for a limited period of time to the final users.
Rental Association defines equipment rental as written in Statistical classification of economic activities: "Renting of construction and civil engineering machinery and equipment without operator".
However, the definition of equipment rental is not universal. For example, the American Rental Association (ARA) includes in it also party and event equipment rental in addition to construction and industrial equipment rental, and general tool rental. The final users are mainly construction contractors but also industry, public entities, and individual customers.
According to ARA total North American equipment rental revenue in 2015 was $38 billion. Out of this, construction and industrial equipment had the largest share with $22.3 billion, the general tool segment $8.5 billion, and the party and event segment contributed $2.5 billion.
Numbers by European Rental Association (ERA) declare that in the EU-27 and EFTA countries a total rental turnover in 2013 was € 22.63 billion (European Rental Association, 2014).

Equipment rental industry
The equipment rental industry is a relatively new one. The first mentions are from North America at the beginning of the 20th century. The American Rental Association was founded in 1955 (Roth et al., 2007). Europe followed a few decades later as many still thriving companies were established in the 50s and 60s such as Cramo and Loxam (Loxam, 2013; Rakentajain Konevuokraamo, 2003).
The European Rental Association was founded in 2006 (European Rental Association, 2014).
In Finland, the pioneer of construction equipment rental was Rakentajain Konevuokraamo which was founded in 1953 to serve the post-war reconstruction.

Heavy equipment fleet management
The management of heavy construction equipment is a difficult task. Equipment managers are often called upon to make complex economic decisions involving the machines in their charge. These decisions include those concerning acquisitions, maintenance, repairs, rebuilds, replacements, and retirements.
The equipment manager must also be able to forecast internal rental rates for their machinery. Repair and maintenance expenditures can have significant impacts on these economic decisions and forecasts.
Construction equipment is a high cost of capital investment necessary for the successful existence of a private construction company.
The highest impact cost factor other than the initial purchase investment is the expenses related to maintenance and repair. As the equipment ages, the ownership costs decrease and the operating expenses, increase as the maintenance and repair requirements grow.
Both private and public entities desire to manage this high capital investment for the optimization of a perceived profit.

Rent vs buy equipment analysis
This article recommends a decision support model that can be used by private and public entities alike to determine the best fit acquisition method between rent-buy and guidance for profitability optimization.
Methods of life cycle cost estimating and decision methods were researched and compared. Data was acquired from equipment rental companies, private construction companies.
This data was analyzed to select the appropriate decision factors and develop the Construction Equipment Profitability Optimization Model.
This model can be implemented by small private construction companies with minimal overhead and a small charging base, and a public entity.
The most common method of deciding whether to rent-buy is by comparison of the calculated hourly costs of the different methods for the same piece of equipment.
Though not considered within this study, the same cost comparison could be applied to selecting the highest benefit-cost ratio equipment for acquisition.
Tool and equipment rental can save construction company money for storage space, maintenance or investment in equipment.
Successfully operating an equipment rental company presents a unique set of challenges not unlike manufacturing or retail sales. However, there is still the need to maintain the usual accounting and customer information common to all companies. Companies that own more than just a few pieces of rental equipment need an efficient operational data system for all operations. They also need a computer system that can be used by every employee handling transactions and is involved in the company's financial matters.

Heavy equipment rental status
Besides inventory control, accounting and customer data, there are the additional tasks of monitoring rental equipment status. The status of each rental item needs to be known:
Is the equipment item available or rented?
Who is renting a piece of equipment or where is it currently located?
Is an item planned to, or currently undergoing maintenance or repairs?
For a multi-location enterprise, what equipment is at each location?
Does the equipment have recommended components or is it a single object?
Are the items managed as a fixed asset before it is rented to the customer?
What is the most profitable piece of equipment in the inventory?
These are only some of the specific data referencing tasks for an equipment rental company.

Heavy equipment rental rates
Innovation is often recognized as one of the leading methods of reducing costs for modern businesses (not to mention the fuel for breakthrough products and services that lead to revenue and profit gains). Across the industrial spectrum, people are doing more with less while, at the same time, working safer and with fewer repetitive strain injuries.
But technology can be cost-prohibitive, a fact that is especially true of heavy equipment. This restraint leads many buyers toward used machinery, multifunction equipment, and alternative means of financing – but not all in the same measure.
To better understand the exact needs and motivating factors of those interested in heavy equipment, conduct the first two parts of an ongoing survey, polling a comprehensive and diverse group of buyers from 2011 through 2014.
We addressed the types of machinery and class sizes currently in demand, the specific features that are driving their popularity, and financing preferences.
Providing decision-makers with an in-depth look at past purchase activity and insight into future trends, analyzed inquiries related to the financing and condition preferences of the following heavy construction machinery:
Backhoe Loaders
Bulldozers
Compact Track Loaders
Excavators
Rough Terrain Forklifts
Skid Steer Loaders
Wheel Loaders

Construction equipment rental
For the above dates, respondents were asked the same two questions regarding their purchasing preference:
How do you plan to finance your machine?
Do you have a preference for a new or used machine?
Professionals within construction and equipment financing circles are optimistic that local non-residential construction projects will continue to increase in number in the final months.
Notably, the "Optimism Quotient" (the survey's main standard for gauging the outlook of construction industry executives) is at a historic high of 124, up 18 points from 2013 and up 42 points from the recession low in 2009. This rate of growth is driving an increase in heavy equipment use. But as we discovered, that does not mean purchase. Nor did all of the previously-mentioned machines hold onto their popularity among industrial consumers.
Our survey uncovered two notable shifts. The first is a drive toward rental equipment.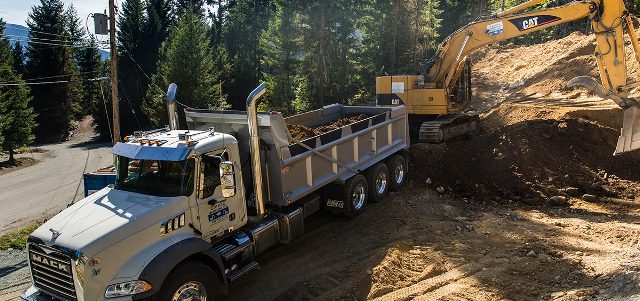 Equipment rental companies
Companies and individuals continue to make use of multiple options when financing heavy equipment, including leases and rentals as well as outright purchases on wheel loaders and similar machines. Often mixing and matching finance options, such as renting before purchase, financial alternatives in combination with environmental regulations were shown to impact the condition and type of machine the buyer would be acquiring.
With only three exceptions (skid steer loaders, excavators, and rough terrain forklifts), rental preference soared in popularity across the board among our survey respondents. One notable example is an increase of 400% for consumer interest in renting compact track loaders.
Track loaders are also at the center of the second trend we spotted: a jump in requests for multifunction equipment adaptable to a variety of tasks. Increasingly preferred for the cost-saving versatility they provide, compact track loaders are being used to replace larger single-function items like bulldozers.
In our survey, compact loaders took a leap in popularity among buyers (up 69.6%) due in large part to their ability to accommodate an extensive selection of tools and accessories. Notably, there was also a 52.8% decrease in the number of bulldozer requests between parts one and two of our survey, dropping from 2,200 requests in part one to 1,050 in part two.
These are just a few of the examples we found in the equipment analyzed, encompassing both full-size and compact models. Overall, individual products have seen drastic fluctuations due to a number of economic, industrial, and technological changes affecting these purchase decisions.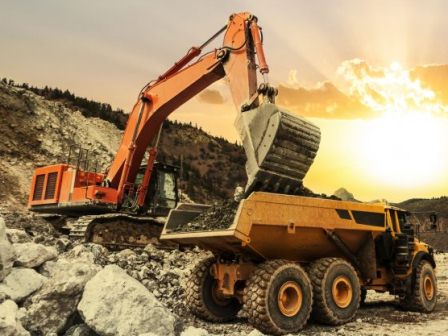 Heavy Equipment Rental
What is the equipment rental?
Equipment rental, also called plant hire in some countries (in the UK for instance), is a service industry providing machinery, equipment, and tools of all kinds and sizes (from earthmoving to powered access, from power generation to hand-held tools, etc.) for a limited period of time to final users.
How do you price rental equipment?
To calculate a rental, you would multiply the total cost of a piece of equipment x 5%/month x 13 x 80% to arrive at the estimated annual rental dollars a rental company wants to achieve. By doing this, they would generate a 35% to 40% gross profit, which includes maintenance, insurance and the limited fuel they fund.
Do I need a license to rent an excavator? Do you need an excavator license?
The short answer is no, but it's not that easy. While you no longer need to possess an excavator license to operate an excavator for typical excavation jobs, you will need to prove competency in way of certification (DIY use of an excavator on private property is an exception to this)
What is the hourly rate for excavation?
Professional excavators rent themselves out by the hour or subcontracted by the project. Rates can run anywhere from $100 to $180 an hour for a machine and operator. These rates are going to vary greatly depending on the market factors in your location.
How much is it to rent a bulldozer?
If you need to rent an 80 hp bulldozer on a weekly basis, this will cost you around $1,540 and the monthly rate for the same bulldozer will be around $4,600. If you want an 80 hp bulldozer with wide tracks, this will cost you $630 for a daily rental, $1,700 for a weekly rental and $5,000 for a monthly rental.
How do you calculate ROI on rental equipment?
Return on investment (ROI) is an indicator of the profits the business will earn from its investment and is calculated by dividing the net income generated by the equipment by the cost of the investment. The resulting number, expressed as a percentage, can be a good indicator of whether the investment is worth making.
The most read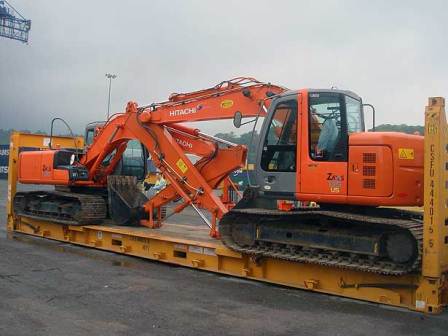 Unlike shipping standard freight, heavy equipment transport requires special handling, oversize load permits, and special freight carriers.
More on this story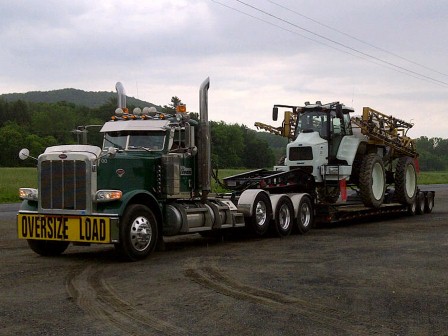 Consider carefully all your options for hauling your construction equipment. Use too much trailer, and you're wasting money. Skimp on your trailer choice, and you risk a big headache.