Tall structures like large buildings and towers aren't built in a single week or month. It takes a huge amount of effort and time in order to build one.
When these kinds of structures are being constructed, the need for temporary cranes arises, as they are really a great help in speeding up the building process.
So the topic points to the main purpose of the cranes and also the safety lights that are used.
We will briefly discuss the need for crane safety lights and also the specific type of lights that are used for them.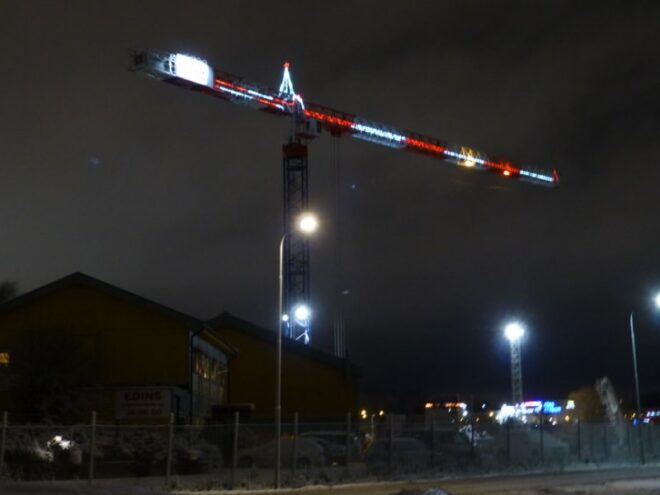 Tower crane lighting requirements
Cranes Main Role in Construction – Tower crane lighting requirements.
A crane is a type of machine that uses one or more simple machines to create a mechanical advantage and move heavy loads. It is mainly used for lifting and lowering construction materials and transporting them from one place to another.
Construction of large infrastructures and buildings requires a lot of materials to be used, and most of them are so heavy that transporting them from one place to another requires a lot of time.
In this case, the use of cranes speeds up the transporting and lifting process in which manpower alone would not suffice. Tower cranes are one of the types of cranes that offer the best combination of height and lifting capacity and are mainly used in the construction of tall buildings.
As with any tall structure, the presence of a single or a number of cranes has the potential to cause an accident and be an air navigation obstacle. As a solution to this potential danger, cranes are installed with obstruction lights for increased conspicuity, especially for nighttime operations.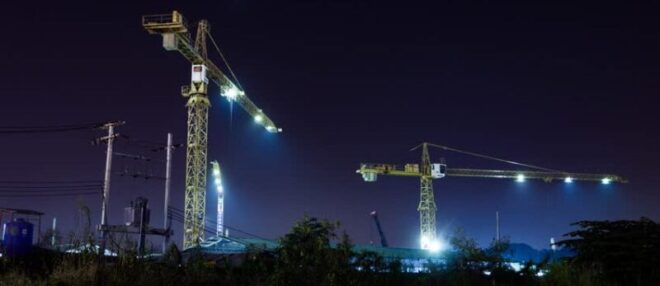 Aviation light for tower crane
Aircraft warning lights on tower cranes
According to Federal Aviation Administration (FAA) and International Civil Aviation Organization (ICAO) tower lighting requirements, all structures exceeding 200 feet above ground level (AGL) must be appropriately marked with tower lights or tower painting. In addition, the Federal Communications Commission governs monitoring requirements.
Tower crane aviation lights
Types of Obstruction Lights Used In Cranes
Tower cranes with a height of less than 150m may require obstruction lighting only if they are considered a significant navigational hazard. However, if a tower crane's height is 150m or more and is not near an aerodrome, CAA (Civil Aviation Authority) requires the use of obstruction lights.

Steady Red Lights
Medium Intensity Steady Red Lights (for cranes with a height of 150m and above) – This type of obstruction light is usually mounted or positioned as close as possible on the top of the crane at an intermediate level not exceeding 52 meters, and has a luminous intensity of 2000 candela. These obstruction lights are lit at night (Night is defined for civil aviation purposes as the time from half an hour after sunset until half an hour before sunrise).
Medium Intensity Steady Red Lights
Medium Intensity Steady Red Lights (for cranes between 90m to 150m high) – Cranes that are between 90 meters and 150 meters high are also equipped with medium intensity steady red lights that are positioned at the highest point and both ends of the crane jib. The lighting will be an indication of the crane's height and as well as the radius of the crane jib. These obstruction lights are also displayed at night and are positioned to a place where it can be visible from all directions.
Low Intensity Steady Red Lights
Low-Intensity Steady Red Lights – Cranes that are 60 meters to 90 meters high are installed with low intensity steady red lights with a minimum luminous intensity of 32 candelas. They are positioned as close as possible to the highest point. And for tower cranes, they are positioned to the top of the fixed structure so that when displayed especially at night, it will be visible from all directions.
Crane warning light
These obstruction lights are typically xenon based lamps because of its outstanding brightness which are very suitable for increased conspicuity at night compared to the other types of lamps. But there are some who prefer using LED to reduce power consumption and ensure longer operating life which reduces maintenance cost.
Cranes are one of the most essential things in the field of construction today. Imagine how long would it take for a building to be finished without this. Without the help of cranes, perhaps it may take several years and unexpected accidents may also happen. And to conclude, it seems this type of machine is truly a masterpiece.
Crane safety light
Guidelines for night marking cranes
Since there is such a variance in Cranes, each case should be assessed individually.
Cranes segment is enormous: from floating cranes to mobile cranes, to tower cranes, to telescopic cranes, to self-erecting cranes, to level luffing cranes, to deck cranes, to jib cranes, to loader cranes, to stacker cranes.
There is no single standard defining minimum mandatory requirements governing design and installation of obstruction lighting; on the other hand, the most common and widespread regulations are ICAO's and FAA's.
Most important points to night marking cranes
Lights and their arrangement on the crane shall be such that the structure is indicated from every angle in azimuth.
the number of lights to be installed at the top and at each level depends on the type of crane.
the number of light levels depends on the height of the structure.
Number and types of lighting levels (structure height)
H=height
Number and types of lighting
h < 45 m
1 level of low-intensity
obstruction lights shall be used
45m < H < 105m
2 levels of obstruction lights shall be used:
-top-level with medium intensity.
-intermediate with low intensity.
105m < H < 210m
4 levels shall be used:
-top with medium intensity.
-1st intermediate with low intensity.
-2nd intermediate with medium intensity
-lower level with low intensity.
Led strobe warning lights
Searchlights for tower cranes example: illuminate the working area under the tower crane.
LED Crane Lighting fixtures must be mounted in the 70-meter jib, located at a height of about 85 meters from the ground.
Halogen spotlights were previously used for this purpose but lately LED floodlights have been proven as ideal crane lights.
A 300 Watt floodlight, and sometimes a 1000 watt led flood light for the crane (depending on the projects), achieve easily the minimum ground lux requirements.
Solution: replace halogen counterparts and achieve regulatory illumination using LED spotlights at 400 watts power. Naturally, this light will have to be propelled, in order to reach the ground. Using primary and secondary optics in the form of lenses with a corresponding degree will focus and aim the light flux in the right direction.
Outcome: accomplish an installation with a uniform light without glare, achieve a surface illumination of 10 to 20 lux, which is above standard, reduce power consumption by 70%.
Advantages of led lights
Other Advantages of LED Crane Lighting for Mounting on Tower Cranes include:
High luminous efficiency: with 150 lm/W;
High efficiency, reaching 96-98%;
Protection from surges and overloads in the mains voltage, and high temperature;
A minimum ripple of light, which does not exceed 1%;
Working life: more than 80,000 hours;
Protection against high voltage surge.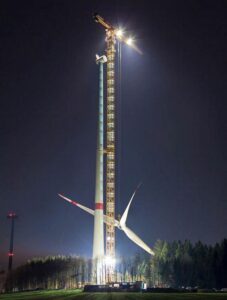 Why do cranes have lights?
Why do cranes have lights?
When high-rise structures are being constructed temporary cranes are erected which quickly poses a hazard to airborne traffic. Low maintenance lights are ideal for various types of cranes where obstruction lighting has been specified.
How tall does a tower have to be to have a light?
Broadcasters and tower companies have long relied on FAA rules that generally don't require the lighting of towers under 200 feet in height except when these shorter towers may interfere with the flight path of an airport.
Why do tall buildings have red lights on top?
They have a red light to avoid a collision from an airplane and helicopter, putting a red light pilot gets a notification that there is some object. This is called aviation light or Aircraft warning lights.
Why are antenna towers painted red and white?
It makes them easier to see by aircraft, red and white make a good contrast. It's also why they have blinking lights on them, to make them visible at night or in fog. Towers are painted in orange and white in some sections.
How tall can a tower be without lights?
Any structure taller than 200 feet is subject to FAA lighting requirements. Structures that are shorter than this height may also require lighting, depending on the structure's location.
The most read
More on this story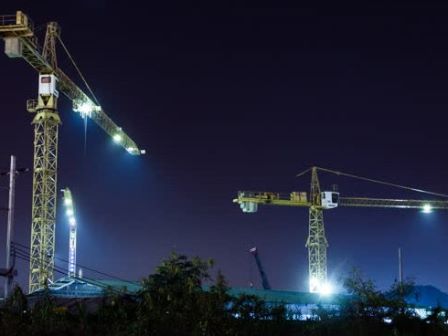 Guidelines for Crane Obstruction Lights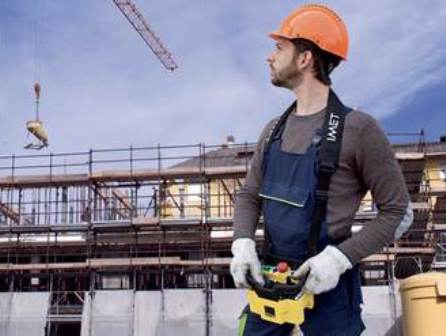 Radio remote controls are now standard equipment on most self-erecting tower cranes and are even becoming common in some parts of Europe for a flat-top tower crane.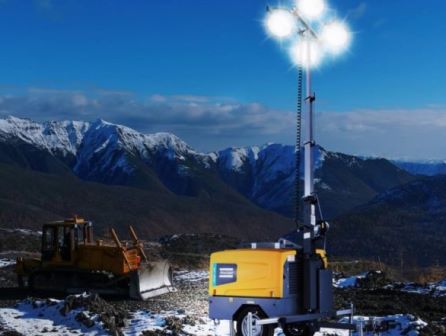 Light tower with a generator is made with the components of generator sets, lights, masts, trailers, and canopy. It is designed for working outside in wind speeds up to designed specifications and is rainproof.