The ports are one of the pillars within the international commercial dynamics, formed by an infrastructure and logistics that establish the first contact for the arrival of merchandise and people to later follow their routes to other destinations.
Ship to Shore Gantry Crane:
What is a gantry crane? The gantry crane or container crane is a typical heavy-duty crane, widely used in ports and docks for loading and unloading shipping containers and moving the container stack in container terminals.
The gantry crane is a lifting device consisting of two or four poles that raise a bridge structure through which the lifting mechanism circulates.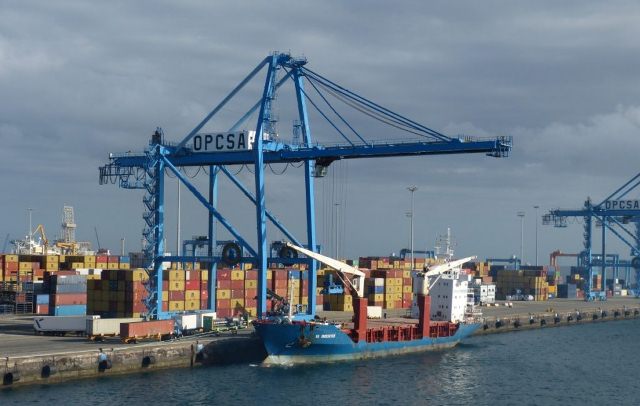 Ship to-shore crane specification
Maritime trade:
The ports are one of the pillars within the international commercial dynamics, formed by an infrastructure and logistics that establish the first contact for the arrival of merchandise and people to later follow their routes to other destinations.
The worldwide trend is the movement of mass cargo, even more so with new vessels such as the container ship of 18,270 TEUs; (unit of measure of capacity for containers). Considered the largest container ship in the world belonging to the Maersk Triple E Class.
The Post Panamax, Ultra Containers, and Super Oil tankers are arriving at various ports that require ports with a large draft, wide measures of length, and beam, which are a challenge for many countries given their large investment structure.
But the big question arises:
How can you respond to the huge volumes of cargo that generate a limited period of time in the activity of loading and unloading in ports?
What automatic and modern processes are on par with the speed necessary for the operations of a port to the demands of today?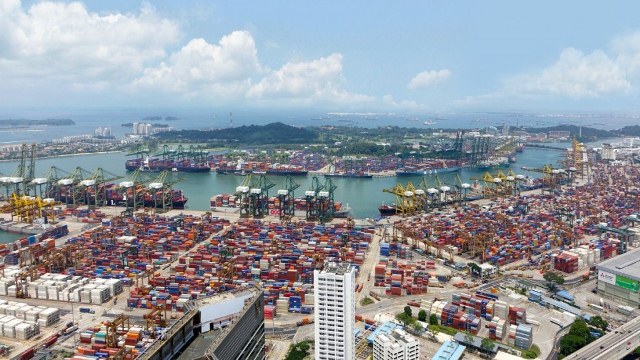 Container crane specifications
Characteristics of the Portico Crane:
This gantry container crane generally has a high operating speed and work level. It is designed to perform its service in harsh working conditions, for outdoor service, and for long periods of uninterrupted use.
The gantry crane is a special type of crane that elevates the load by means of a forklift installed on a beam, which in turn is rigidly supported by two or more legs.
These legs can usually be moved on horizontal rails at ground level. In some factories and ships, the so-called bridge crane is used, which has the same operation as the gantry crane, with the difference that the beam rests directly on the rails.
The type of gantry crane for containers depends to a large extent on ships and environmental conditions.
There are several different types of container cranes, including gantry cranes mounted on rails, commonly abbreviated as cranes RMG (gantry crane container mounted on rails), rubber leg cranes, usually called RTG cranes for short and ship cranes to earth, and the port crane STS (Ship to Shore)
Absolute precision control in the handling of goods at speed.
Speed to load and unload.
Simplicity in the management of containers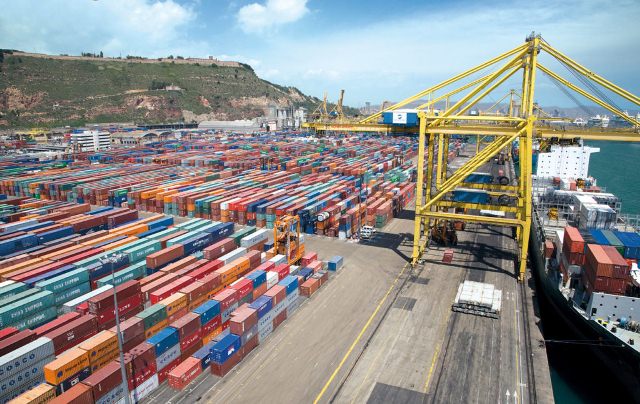 STS Ship to shore
The ship-to-shore gantry crane is widely used in port terminals, docks, and containers to load and unload containers from ships. Generally abbreviated as gantry cranes STS (Ship to Shore), ship to land. This dock container gantry crane is usually installed on the edges of port terminals and extends along two rails.
This ship-to-shore container gantry crane is born to keep up with the development of large-scale container ships, Panamax and post-Panamax have to develop and design a highly efficient container handling system to meet production requirements larger for large vessels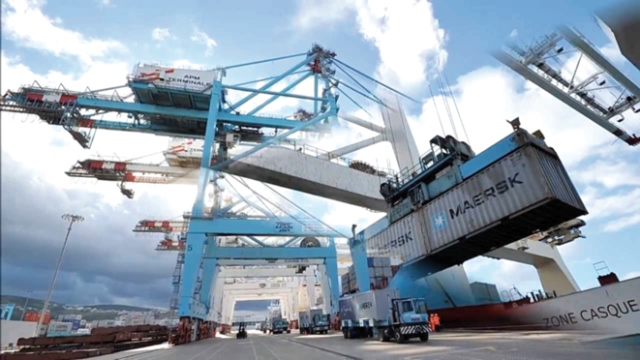 Container Crane Cost
Used as a heavy-duty crane, this gantry crane usually costs much more than other gantry cranes for common use.
Sometimes customers may not be sure which type best suits their needs, so the first and most important thing is to understand the differences between these types of gantry cranes. Then you must clear your needs for container gantry crane capacity, span, lifting height, etc.
Quote with the specialists that will design the crane specifically for the place where it will be implemented
Shipping container crane
As a highly efficient container handling equipment, the gantry crane significantly improves productivity. You can achieve fast and accurate positioning.
Due to the adoption of the anti-tipping device, there is no influence on the lifting carriage during the operation process of the crane.
The container gantry crane requires minimal maintenance and very low energy consumption. It is suitable for various workplaces, including port, dock, dock, and rail terminals.
The container crane can guarantee a highly safe operation and precise handling of the containers.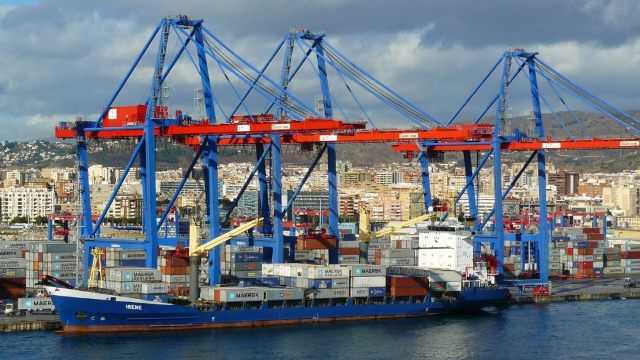 Shipping container crane operator
The gantry crane transfers the containers between the dock and the container ship. Allows loading jobs to be carried out quickly and efficiently.
The bridge must be handled manually and not automatically according to the law. The operator that handles the crane sits in a cabin suspended from the top of the gantry.
When the portico is at the height of the vessel, maneuver so that the crane with the spreader moves and descends to the container that you want to load or unload. Hooks the twist locks (corner of the containers) to block them, hoists the container, and deposits it in the dock.
When they are on land, the containers are placed on another means of transport (usually a container truck) or stacked.
For transportation within the cargo terminal, the aforementioned gantry, reach stackers or automatic transport systems are used. (automated guided vehicle or AGV, automated lift vehicle or ALV).
Ship to shore Crane design
There are several options for the design of container gantry cranes. The main components of the gantry crane, all are purchased from locally and overseas renowned suppliers to ensure the quality of the crane and long service life.
For example, you can choose hoists and electric motors from the manufacturer or ask for external suppliers. The modular design is adopted to maximize the adaptability and availability of the double beam lifting system.
The options of cranes for containers include, among others, the following characteristics: brake system and emergency transmission, anti-collision and anti-rollover systems, remote operation system, and positioning system.
The ship-to-shore crane for containers is designed for each individual use of the customers. The gantry crane for container loading is designed specifically for each client according to their specific requirements, with different costs and data characteristics in each case and with sizes ranging from the Panamax class to the largest Megamax cranes.
Container Ship
Gantry cranes for containers are classified according to the container loading and unloading capacity and the size of the ships that are capable of loading and unloading.

PANAMAX
A Panamax crane can fully load and unload a Panamax class container ship; that is, able to pass through the Panama Canal (57.91 meters from 12 to 13 containers wide)
POST-PANAMAX
A "Post-Panamax" crane can load and unload completely from ships too wide to pass through the Panama Canal; generally with a width of 18 containers.
These cranes have an approximate weight of 800 to 900 tons.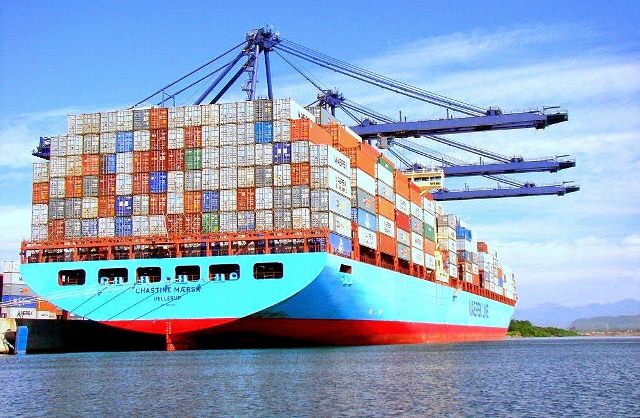 SUPER POST-PANAMAX
The largest gantry cranes for containers are classified as "Super-Post-Panamax".
Used to unload the largest container ships (with 22 or more containers in width) and its weight varies between 1600 and 2000 tons.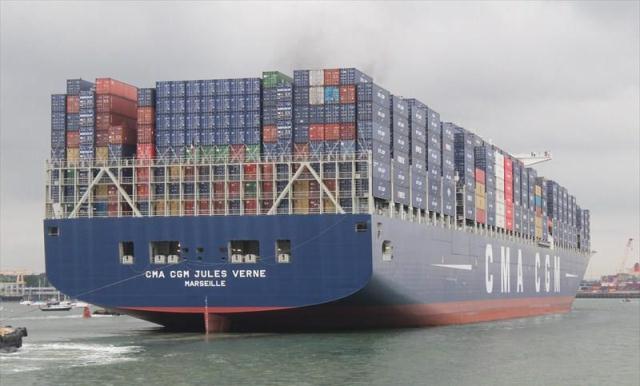 FEEDER CRANES
The Feeder crane has a sleeve capacity to load and unload 10 containers.
Smaller gantry cranes are also used, such as the inside the cargo terminals.
In addition, smaller gantry cranes are usually used in rail loading and unloading facilities to transfer containers; from wagons, to trucks, as they allow vehicles to load and unload under their vain.
They can also be found in the width changes, where they transfer containers between trains of different widths.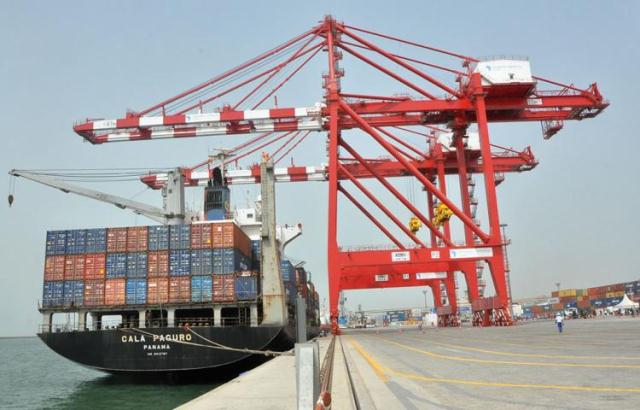 Ship to shore crane manufacturers
Konecranes
Konecranes has over 40 years of experience in the design, manufacture, and delivery of Ship-to-Shore (STS) container cranes.
We have delivered over 120 of them, in sizes ranging from Panamax to Super Post Panamax. Our STS cranes have an excellent reputation for design, manufacturing (in-house manufacturing of key components), and customer care.
We can erect our STS cranes on-site, or ship them fully erected depending on your location.
Konecranes Ship-to-Shore cranes are equipped with our Active Load Control technology.
Which improves the crane operator's control over the positioning of the spreader and container on the truck chassis, in the cell or on the deck.
Dwell times decrease substantially. You can substantially boost the productivity of your quayside operations.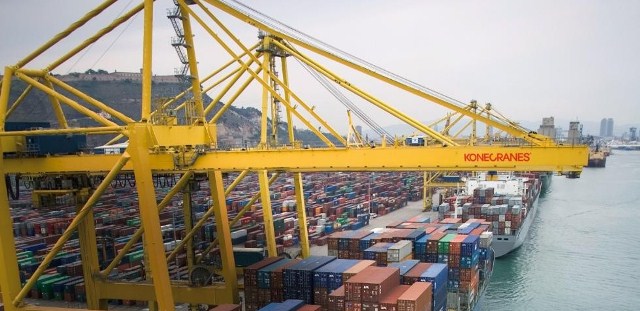 Kalmar container crane
Kalmar ship-to-shore (STS) cranes deliver the reliability and efficiency your terminal needs to maintain productivity and gain a competitive edge.
Their simplified modular design is lightweight and durable, makes maintenance easier, and can be tailored to your exact specifications. Wherever you are in the world, we're with you every step of the way, from planning and specification to delivery, service support, and upgrades.
Ship-to-shore (STS) cranes are the single most important piece of equipment in any container terminal, so having a knowledgeable and experienced partner to support you every step of the way really pays off.
In today's fast-paced container port terminals, speeding up ship turnaround times can give your port a significant competitive advantage. With their fast operation and excellent availability, our STS solutions are designed to help you do just that.
With more than 40 years experience in engineering, building, and upgrading these critical pieces of equipment – plus a number of industry-first innovations – we can provide expert support for everything from planning and specification to maintenance and spare parts delivery, as well as upgrades and retrofits.

Liebherr container cranes
In the modern port environment, reliability and productivity are the key parameters. Ship-to-shore container cranes (STS) from Liebherr achieve up to 99.6% availability during actual vessel operation.
Ship-to-shore container cranes are custom-designed with a range of outreaches and specification detail according to individual customer requirements from Panamax size through to the largest megamax cranes. Safe working loads from 40 to 120 metric tonnes are available in single, twin, and tandem lift configurations.
Advantages and Benefits:
Designed and built by Liebherr in Ireland for over 45 years
Industry-leading availability
High-performance cranes with a lower self-weight and center of gravity
Liebherr drive systems
Increased productivity compared with alternative designs
High reliability and low downtime
Rigid and stable structure
Improved performance where high in-service winds prevail
Accurate spreader positioning
Anti-sway reeving
Optimum driver comfort due to ergonomic cabin and unique Liebherr hinge point design
Precision simultaneous drive motion in three axis
Low lifecycle costs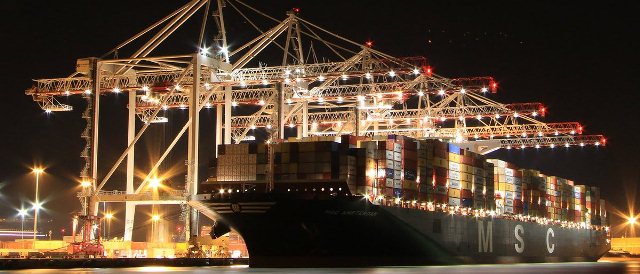 How tall are container cranes?
How tall are container cranes?
The Port said the new cranes would be able to load and unload the world's largest container ships. Megaships can be up to 1,300 feet long and carry nearly 23,000 cargo containers. Containers are stacked up to 12-high above deck on the largest vessels. Taller cranes are required to reach the top of the stacks
How do shipping container cranes work?
The crane is operated by a specially trained crane operator from within the cabin located on the top end of the crane and suspended from the trolley. It is the operator who lifts the container from the ship or dock for unloading or loading of cargo. The modern built spreader can lift up to 4 containers together.
How are containers lifted?
The container is lifted by all four top corner fittings with forces applied other than vertically. The bottom lift sling method can be used for empty and loaded containers lifting. The container is lifted from the side of the four bottom corner fittings attached by slings to a spreader beam hang above.
What is mobile Harbour Crane?
Unique technology such as the optimized undercarriage concept or the in-house-developed crane control system makes mobile harbor cranes among the most powerful material handling equipment in the world.
Konecranes now is a world leader in the handling equipment?
Early January 2018, Konecranes of Finland announced that the announced acquisition of Terex Material Handling & Port Solutions (MHPS) was complete; the deal involved $595 million and €200 million in cash and 19.6 million newly issued class B shares representing 25% in Konecranes.
The combined entity has a global presence with 18,000 employees in 50 countries. Konecranes now has three business areas: Service, Industrial Equipment and Port Solutions. The expanded product portfolio now includes Konecranes Gottwald Mobile Harbor Cranes, Konecranes Noell STS and RTG cranes, horizontal transport for container terminals, and Konecranes Liftace Lift Trucks.
The most read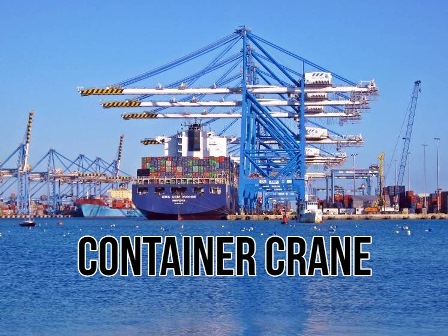 What are container cranes called? How much does a container crane cost?
More on this story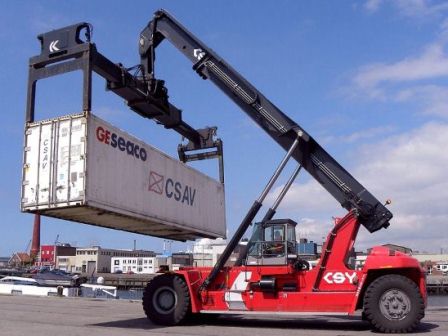 Container reach stacker, reachstackers, kalmar reachstacker, Container Handler, What is a reach stacker?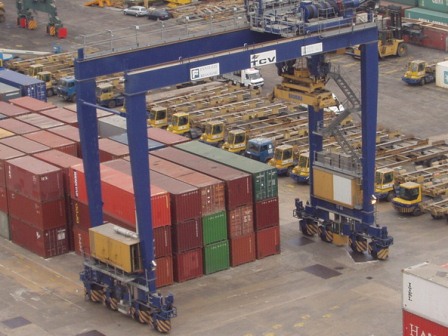 What does RTG stand for in cranes? How much does an RTG crane cost? How does an RTG crane work?