The international transport of goods has evolved. In addition to the types of a cargo ships, there are currently three types of ships: passenger, fishing, and cargo.
In this article, cargo ships used in maritime transport will be addressed, explaining their main differences.
Next, we show the different types of ships that exist to transport all the variety of goods that move around the planet. From heavy cargo to liquid or gaseous cargo.
International Trade
Merchant ships are a fundamental part. Its proliferation responds to economic expansion. As early as 1939, the world merchant fleet moved 70 million tons.
The increasing demand and exchange of products between countries around the world boost the manufacture of cargo ships to transport goods.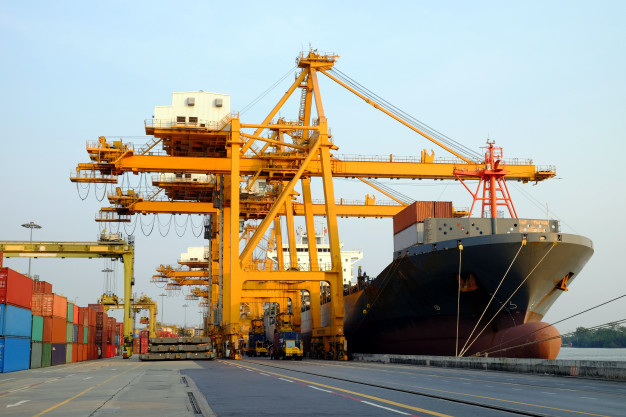 Types of cargo vessels
Characteristics of cargo ships. These ships have evolved, and continue to do so, to adapt to longer trips and larger and heavier loads. Vessels are categorized into four types:
load,
passage,
fishing and
war.
Of the first, we find different classes according to two criteria: transport and loading way. Depending on the cargo, the ship types are:
General cargo
Bulk carriers
container ship
Rolled cargo
Refrigerators
Loads of oil
Loading of liquefied gas
chemical charges
a load of live animals
Project loads
barges.
Cargo ships
This type of ship that transports diverse merchandise is also known as a "multipurpose ship".
These vessels are the most basic within dry cargo ships; They are used to transport loose and irregular cargo, which is why they are not suitable for containers, Ro-Ro, heavy loads, special loads, or breakbulk loads.
Longshoremen to secure cargo on these vessels use specialized equipment often soldiers in the ship's holds.
These ships have their own cranes arranged along with the same which allows them by their own means to carry out the loading and unloading operations of the merchandise they transport.
Bulk carrier
They are used for the transport of loose dry cargoes such as minerals, grains, and cement, loads whose cost is generally determined according to their weight, for which their maritime transport and other types of transport through ships are usually inefficient.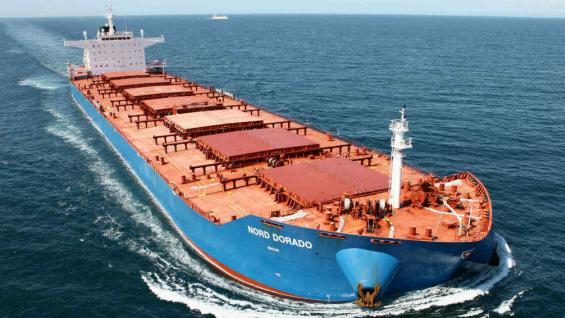 Bulk shipping
Bulk carriers are large vessels usually divided into different warehouses covered with hatches.
These bulk carriers are loaded with cargo tubes, and cranes equipped with containers or spoons, some ships are equipped with their own cranes that allow loading and unloading without the need to use the Port equipment.
Bulk ships are usually unloaded with cranes or buckets although some loads can be unloaded using specialized equipment in order to speed up the process.
The bulk cargo is normally loaded from the ship to hoppers that are then transferred on conveyor belts to large warehouses and/or warehouses.
Container ship
The container ships carry about 52% of all seaborne trade.
And they are specially designed to transport standard containers according to the ISO standard, including standard containers of 10, 20, 40, and 45 feet, high-cube containers, open-top containers, flat rack and platform containers (used for oversized cargo), containers cistern (for liquids/gases) and refrigerated containers that require a source of energy to control the temperature.
Container ships are loaded/unloaded using gantry cranes that move containers directly between the ship and the truck that supplies the need for storage and makes the entire process of land transportation more efficient.
Container ships can have different sizes, the largest in the world is the Maersk class Triple-E with 1306 feet long and a capacity of 18,340 TEU.
It would give all the sensation that to operate this type of ship a great crew is needed but it is not thus, due to the high degree of automation in its controls of command and a huge motor of 109,000 HP, the crew does not exceed the 13 men.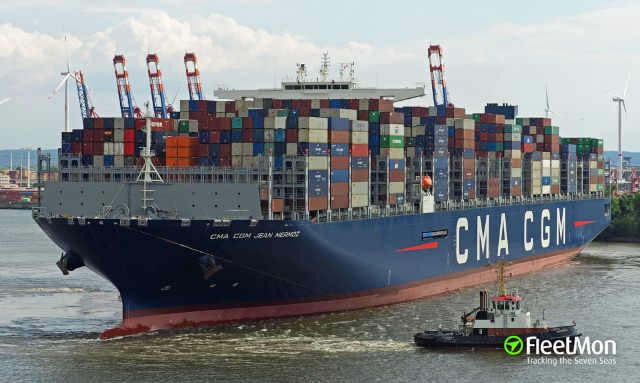 RORO ship
RO-RO ships or ro-ro cargo ships are designed to transport the merchandise with wheels that are loaded and unloaded by their own means or by means of tractors.
They are characterized by having a large gate that can be found on the stern or bow or on both sides depending on the complexity of the boat, making this ramp gate where the merchandise ascends and descends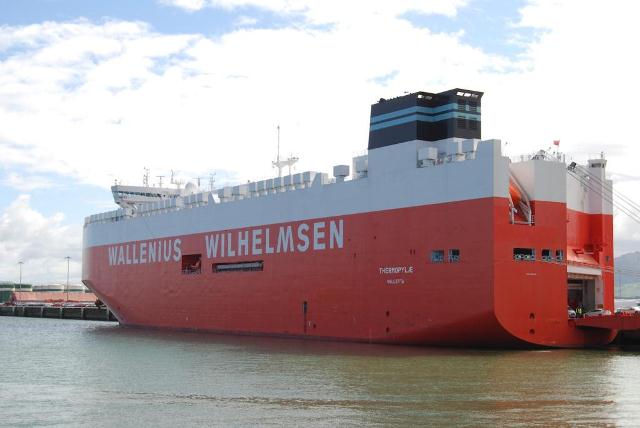 Roll on roll off ship
The cargo is conditioned on Ro-Ro ships on different decks connected by ramps or lifts.
The largest Ro-Ro ship in the world is the Mark V Class, owned by Wilh. Wilhelmsen with 869 feet in length and three elevating decks that provide a total of 138,000 cubic meters of space.
The most common loads in this type of ship are, automotive vehicles of different characteristics, trucks, diverse machinery on wheels, rolling stock of different types, and trailers loaded with containers.
Refrigerated shipping
A reefer ship is one destined for the transport of merchandise that needs a thermal treatment to be able to conserve itself in good condition.
This thermal treatment can consist of cooling or freezing, ranging between 12ºC and -30ºC of temperature.
This type of vessel is usually white or similar to reflect the sun's rays as much as possible, thus preventing the heating of the hull, and consequently, that of the holds and cargo.
As for the structure, they are usually designed with between 3 and 5 wineries with a size between 90 and 150 meters in length.
The stores are divided into one plan and several interlocks (usually two).
If the boat has been designed for the transport of refrigerated cargo such as fruit, vegetables, etc., its curves and lines are thin to allow a speed of up to 18-21 knots.
This is due to the characteristics of the product, as it is a living and perishable commodity, and the ship's speed plays a very important role in this trade.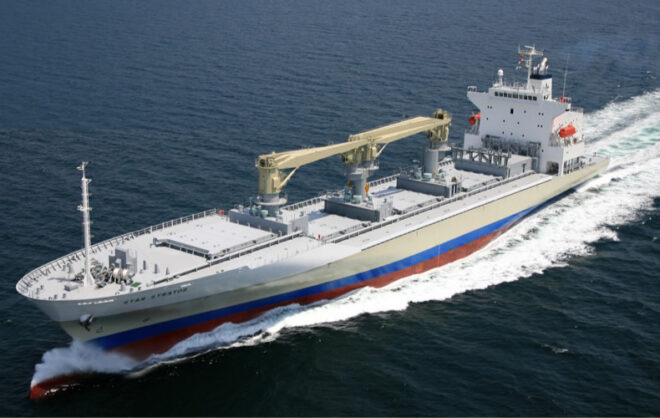 Different types of cargo vessels
Oil products tanker
Crude Oil Ships are designed (as the name implies) to transport crude oil to refineries where it will be processed. The largest ships in the world are the VLCCs (Very Large Crude Carriers) and them ULCCs (Ultra Large Crude Carriers).
Due to the size of these supertankers, many can not dock at the ports, so they are unloaded at terminals/pumping stations on the high seas.
The Supertankers (VLCC and ULCCs) can transport approximately 2 million barrels of oil or 318 thousand metric tons. The "Knock Nevis" is considered the largest ULCC supertanker ever built with a length of 1504 feet, although it stopped operating in 2009.
The construction of these supertankers brings enormous advantages from the point of view of logistics, but in case of accidents, the consequences are catastrophic due to the enormous volume of cargo they transport.
Attentive to this, the construction of these ships is currently questioned and there is a tendency to transport them on smaller ships.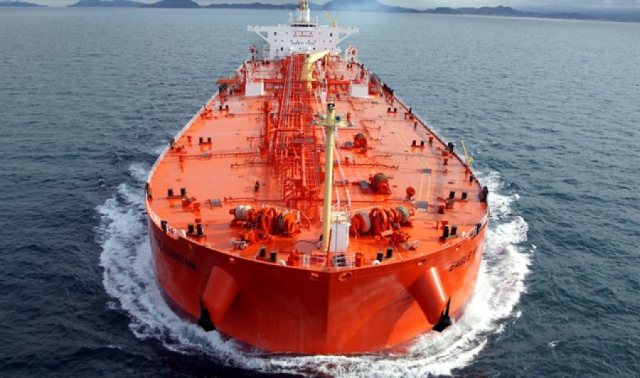 Gas carrier ship
This type of vessel is specially designed for the transport of Liquefied Natural Gas (LNG) or Liquefied Petroleum Gas (LPG).
They are quickly identified since large spherical, cylindrical tanks or a high cover for the new transport system known as the "Technigaz System" appear on its cover.
Gas carrier
There are two types of gas tankers that are known by the acronym LNG and LPG. The difference is due to the fact that the former transport the liquid gas at temperatures of up to -170 ° C and the latter at -50 ° C and at a pressure of 18 kg / cm2.
The load is stored in special spherical tanks under high pressure and often at low temperatures.
The loading and unloading of these vessels require specialized terminals and equipment.
LNG is generally larger than GPLs, the largest vessel for transporting Liquefied Gas is the Q-Max, a special LNG vessel with 1132 feet long and a capacity of 266,000 m3.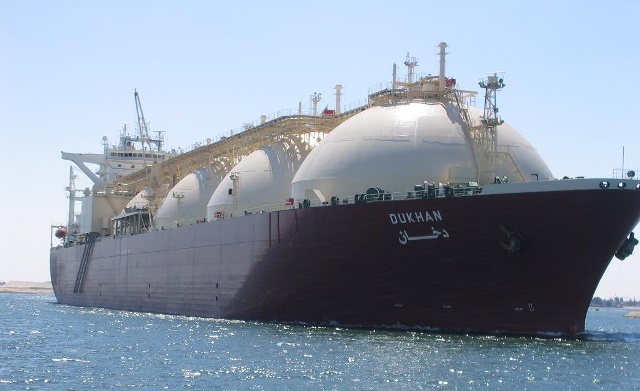 Chemical Ship
Ships for chemical substances are used to transport a wide range of chemical products, each with its different properties, characteristics, and respective risks.
Chemical tankers generally have a number of individual tanks coated with special coatings such as phenolic/zinc resins or are completely manufactured in stainless steel.
The material used for the tanks or the coating determines what type of cargo can be stored, the resin coatings can store loads as vegetable oils while other types of cargo such as aggressive acids and other dangerous cargoes (for example phosphoric and sulfuric acid) are due load in stainless steel tanks.
Due to the construction characteristics, since they have several tanks, it greatly favors the transport of several types of products in the same trip.
They are vessels of a high manufacturing cost due to the construction requirements such as double hull, stainless steel tanks, and sophisticated painting systems.
They are identified by their smaller size compared to the tanker (about 150 meters in length) and a complex branch of pipes distributed over the entire deck.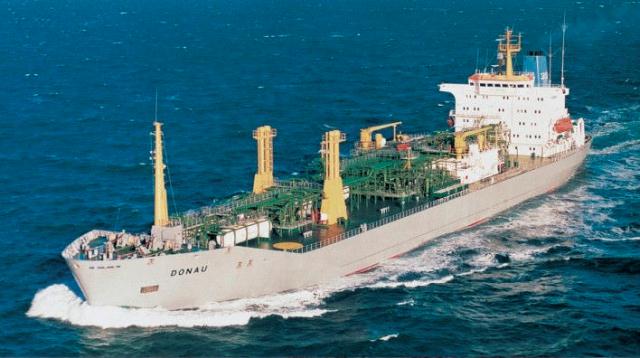 Cattle ship
Normally ships for the transport of cattle are originally other types of vessels that have subsequently been suitable for the transport of as many animals as possible.
They are designed to provide the right amount of water, food, and ventilation to each animal
There are two types of livestock ships; open livestock ships with pens installed on open-air decks, allowing natural ventilation and avoiding dependence on artificial ventilation mechanisms, and closed livestock ships that have pens installed on indoor decks.
Closed vessels require artificial ventilation systems and this is why they have a much more controlled environment than in case of severe climate changes, it serves as protection and protection.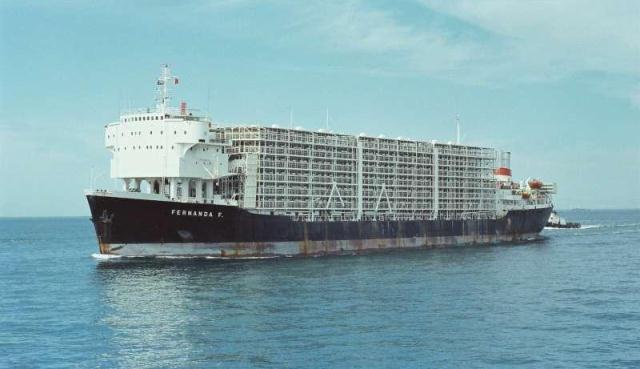 Heavy lift vessel
they are special vessels for extremely heavy and/or bulky loads, such as specialized industrial machinery and other vessels such as Yates.
There are several types of vessels that can transport project loads, many of them are semi-submersible vessels that, to facilitate unloading, allow loads to float to the proper position before being lifted out of the water together with the semi-submersible vessel and finally discharged.
Likewise, several of the project cargo ships have their own unloading equipment, facilitating the unloading of their special loads in smaller ports and with less specialized equipment.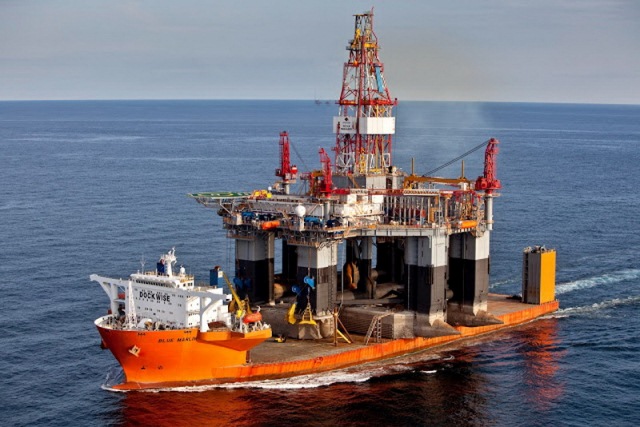 How is cargo transported?
Shipping is a method of transporting large amounts of goods using shipping vessels. Goods are packed into containers and then loaded onto a ship. A typical cargo ship can carry around 18,000 containers, which means that shipping is a cost-effective way to transport large quantities over long distances.
The type of vessel used to transport cargo would depend on what is to be transported, from containers to minerals.
How many types of cargo ships are there?
How many types of cargo ships are there?
Cargo ships are classified under different categories based on their size, dimension, and weight. The most common classifications (at the time of this post) are Handy size, ships weighing between 28,000-40,000 DWT. Handymax, ships weighing between 40,000-50,000 DWT.
What kind of cargo do ships carry?
Tankers carry petroleum products or other liquid cargo. Dry bulk carriers carry coal, grain, ore, and other similar products in loose form. Multi-purpose vessels, as the name suggests, carry different classes of cargo – e.g. liquid and general cargo – at the same time.
What is wet bulk?
Bulk cargo is commodity cargo that is transported unpackaged in large quantities. It refers to material in either liquid or granular, particulate form, as a mass of relatively small solids, such as petroleum/crude oil, grain, coal, or gravel.
What is the difference between bulk and breakbulk cargo?
In shipping, break bulk cargo or general cargo are goods that must be loaded individually, and not in intermodal containers nor in bulk as with oil or grain. These goods may not be in shipping containers. Breakbulk cargo is transported in bags, boxes, crates, drums, or barrels.
How many people can be in a cargo ship?
These ships can fit much larger crew sizes, but the crew tends to be composed of no more than about 20-30 people. There are usually 6-14 main officers responsible for overseeing each deck, maintaining safety systems, and keeping the ship going. Besides the officers, there will be 6-14 crew members who assist them.
The most read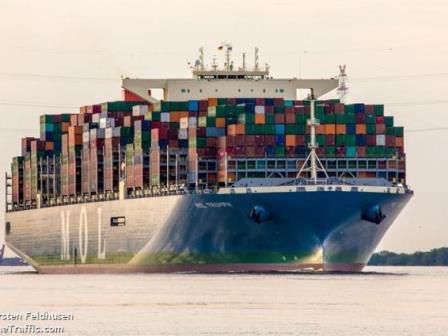 How many containers does a super container ship have? What is the largest container ship in the world?
More on this story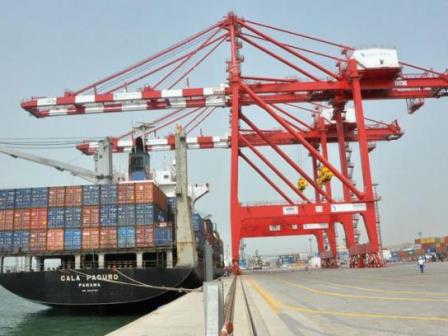 The gantry crane for containers: Panamax, Post Panamax, operator, uses, characteristics, ports, docks, transport, maneuvers, parts, container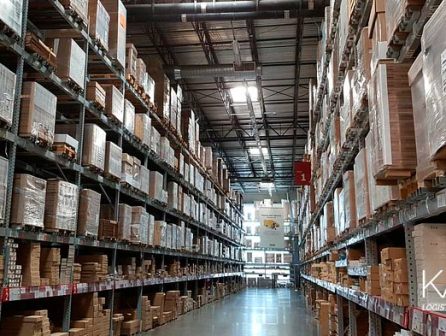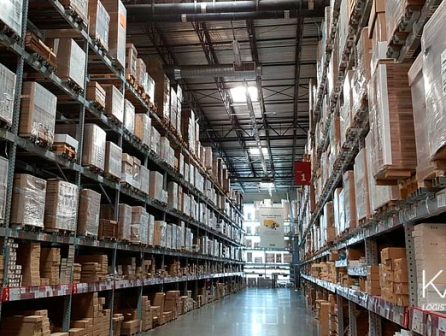 Storage logistics: management, transport, and inventory in warehouses with drive-through shelves, forklifts, and stacker cranes. cold storage warehouse.