There is a method to stop shipping containers from slipping. Lower or "first level" shipping containers are secured with twist locks, locking them to the ship's deck.
Tie rods and turnbuckles are used as additional strength to help secure and hold containers in place.
The lower containers support the weight of all the additional containers that were stacked on top. Intermediate or "higher level" bins lock with an automatic twist lock.
These mechanisms engage when the unit is lifted from the dock onto the cargo ship. When the shipping container is placed on top of another container, the automatic twist lock snaps into the lock position, locking them together.
When a shipping container is unloaded, there is a special rod that is used to unlock the twist locks. Most cargo ships have vertical slots made by long metal rails, in the cargo holds, that hold the units in place to prevent shifting or sliding.
How many containers are stacked on ships?
How high can shipping containers be stacked?
Before the sophistication of twist locks and cells, freight forwarders could only stack boxes 5 or 6 high. These days, you can see them in stacks 10 to 12 tall.
Lost shipping container salvage
Shipping containers lost at sea:
It is estimated that hundreds or even thousands of shipping containers are lost at sea each year. Most of the time, a shipping container that falls overboard is due to inclement weather at sea, such as hurricanes.
Containers don't just fall off ships. While most losses are due to weather, there are cases where it was due to negligence, incorrect container weight, or incorrect stowage planning.
What do cargo ships carry?
General cargo ships carry packaged items such as chemicals, food, furniture, machinery, motor and military vehicles, footwear, clothing, etc.
Container ships (sometimes referred to as container ships) are cargo ships that transport all of their cargo in truck-sized intermodal containers, in a technique called containerization.
More on this story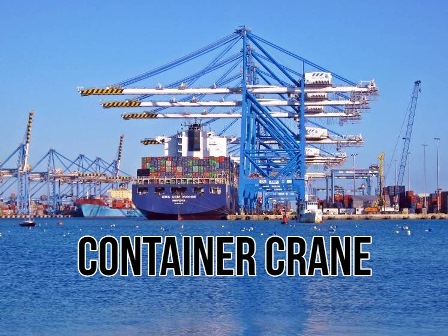 Container cranes consist of a supporting framework that can traverse the length of a quay or yard on a rail track. Instead of a hook, they are equipped with a specialized handling tool called a spreader.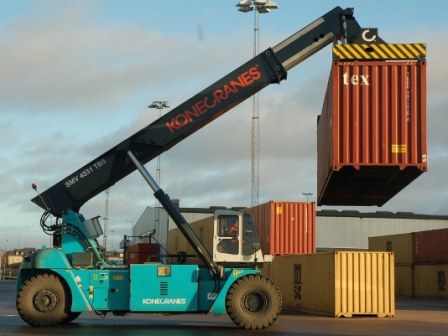 Container handling with a reach stacker is one of the most flexible handling solutions whether operating a smaller one-unit terminal or a medium-sized port.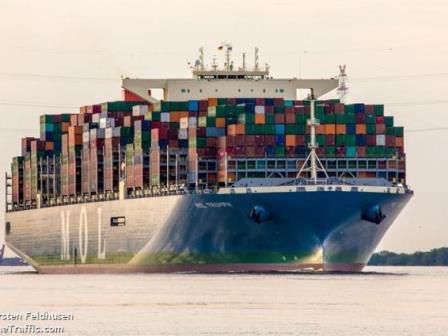 We review the ten super container ships in the world (ordered by the number of Teu) built to date. Our top ten is opened by the Maersk E class.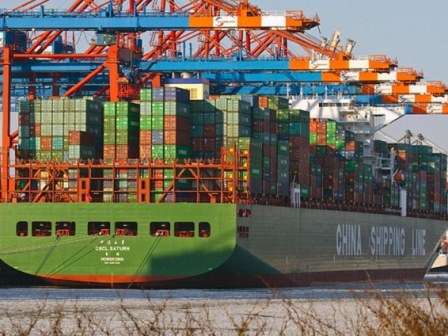 One of the basic infrastructures for handling merchandise and ships is all types of port cranes, especially in commercial ports where loading, unloading, storage, and unloading.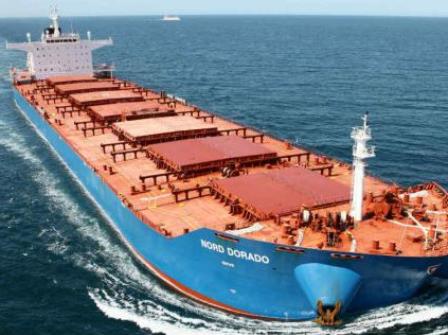 Mobiles, installed in a fixed way on a foundation column cranes on rails, gantry, telescopic. Container handling equipment